Almost every time, for our shift team building, we will go for eat. We always plan of going other place but end up will be eating eating eating. For last quarter shift's team building, we went to T.G.I. Friday's. This is the very first time I went there.
The menu. They are quite old. They should change a new one, and they really did. Please check on the Part 2 post.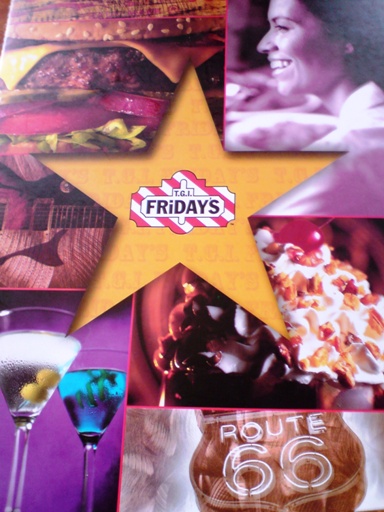 The Sirloin and Roasted Lamb. Check out the price, they are not cheap!
Chicken & Shrimp, Chicken Strips and Lynchburg Lemonade. Oh My God!!! RM18.90 for one lemonade!!! We can eat a lot of nice food with RM18.90!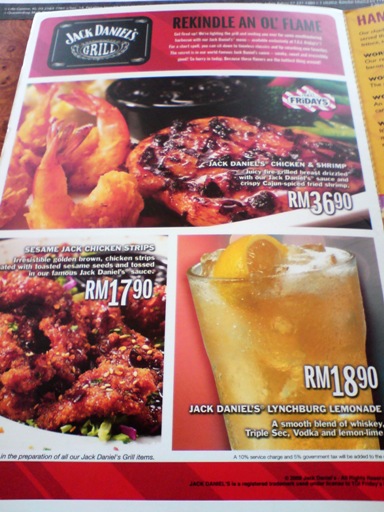 The cutlery.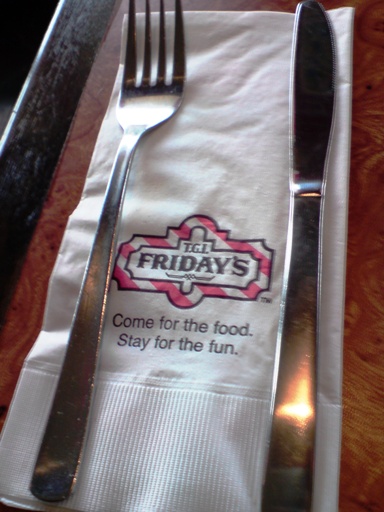 The environment was quite nice.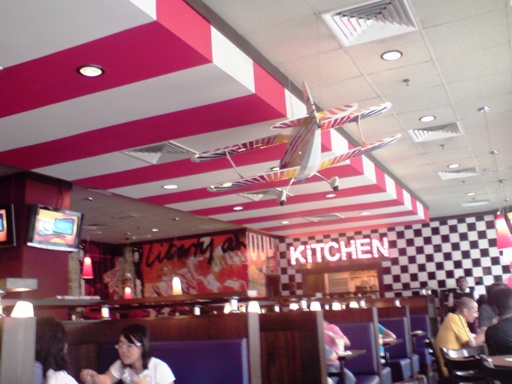 I ordered this drink, Fudge Milk Shake. This is very nice! A bit sweet but I just like it. I ordered the same drink again when I was there last week. Again, please stay tune on the Part 2.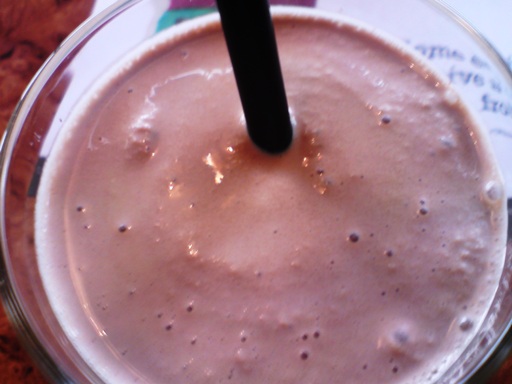 My friend ordered the lunch set, which comes with this appetizer, Fried Cheese. I just loved it.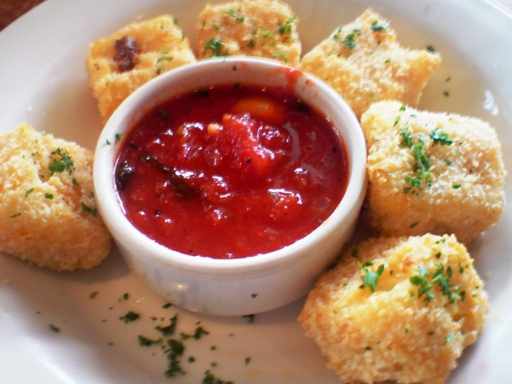 This is the main course for myself, Jack Daniel's Chicken & Shrimp. It looks so nice in the menu but the serving seems not nice at all. Jack Daniel's Chicken & Shrimp comes with breast chicken meat, fried shrimps, mashed potato, vegetables and served with the Jack Daniel's sauce.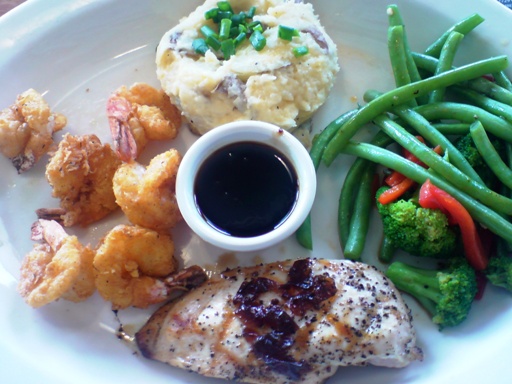 This is the dessert from my friend's lunch set. It's the brownie. It was very nice and I ate almost the whole slice since my friend cannot finish it. I was lucky.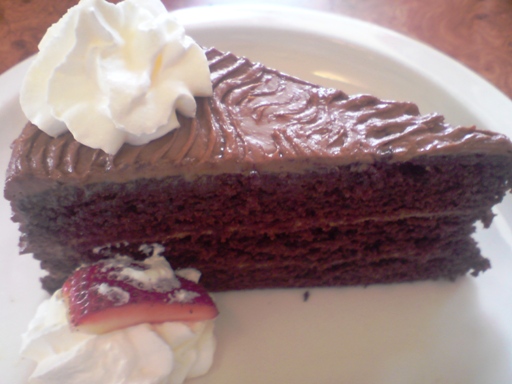 Overall, T.G.I. Friday's was not a bad restaurant. The price for the food was a bit expensive but the price for the drink was totally too expensive!! The environment was good. I heard that, if you are having birthday at T.G.I. Friday's, you will need to stand on top of the chair. I never experience that and I hope I can see that in future.
T.G.I. Friday's is located in Queensbay Mall, Penang.