We went to T.G.I. Friday's for the second time, 2 months after the first visit. We have a lunch with our counter part from Costa Rica. He cannot have other type of food, only western food suits him. According to him, he will die if continue eating Chinese food. Hmmmm, is that so? I think his adaptability is too weak!
The brand new menu. Nice! This is the front part.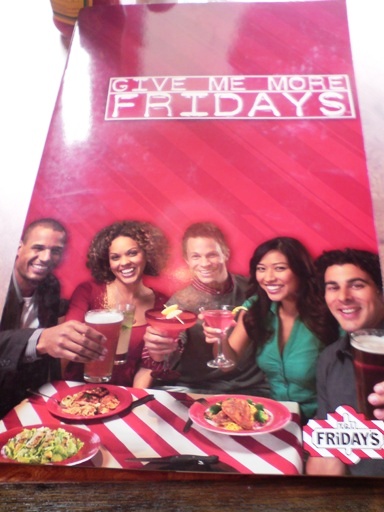 Back of the menu.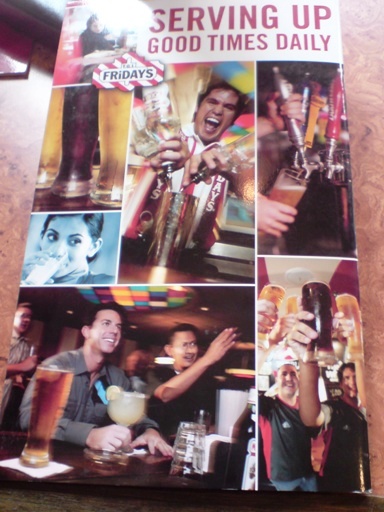 What kind of food you want to order? Just browse through the menu and make your choice!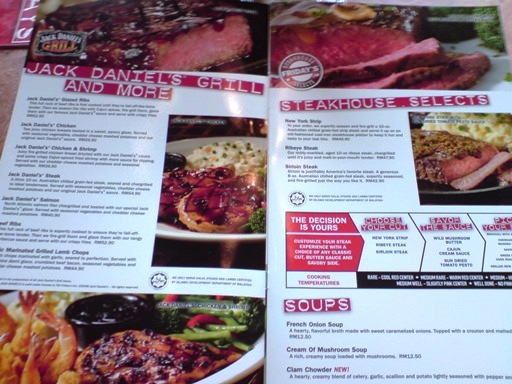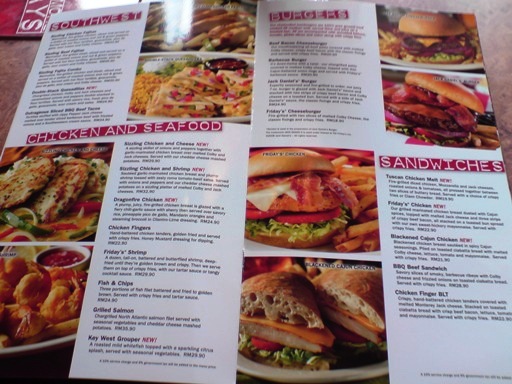 I ordered Fudge Milk Shake for the drink. In previous post, I have mentioned the Fudge Milk Shake is nice. That is why I ordered for the second time without thinking of other drink. For the main course, Jack Daniel's Salmon is my choice. Not only me, my another 3 colleagues were also ordered the same dish.
Jack Daniel's Salmon is almost the same as Jack Daniel's Chicken & Shrimp. Just that the salmon exchange with chicken breast meat and shrimp. The salmon was yummy, mashed potato was good as usual.
My another colleague ordered Key West Grosper. It's the fish fillet with vegetables. According to him, this dish was OK but a bit sour. The serving looked nice huh?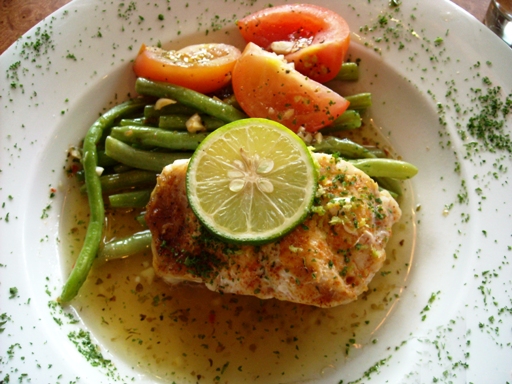 I also managed to snap the photo of T.G.I. Friday's environment. I like to see the plane on top, together with Penang and Malaysia flag.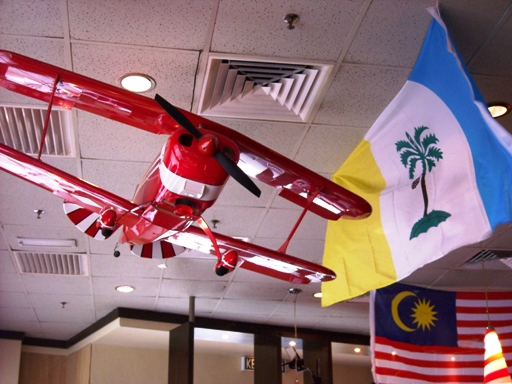 As what I said, T.G.I. Friday's was a nice restaurant. The environment is good, together with the yummy food. My friend said their buffalo wings are best. Maybe I will try to taste it if I have the chance. However, the waiting time is a bit longer if compare to the previous visit. Besides, the price will be the main concern for me to dine there next time.