Before heading to the Big Apple Donuts & Coffee to get the donuts, we went for our lunch at Food & Tea Restaurant. It was a Hong Kong Style Restaurant. There is another Hong Kong style restaurant just beside Food & Tea, Hongkie Restaurant. I went for Food & Tea instead of Hongkie since there is an Hongkie outlet in E-Gate, and I tried the food before.
There is another reason why I went there. My cousin told me about this place just after she went to the Seberang Perai City. She even sent me the photos she took, together with a simple description. However, I still prefer to try by myself and post the photos that I took. Anyway, thanks to her.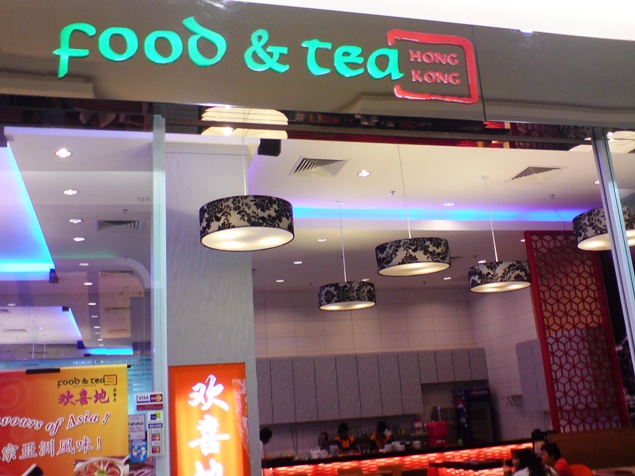 Menu. The front part.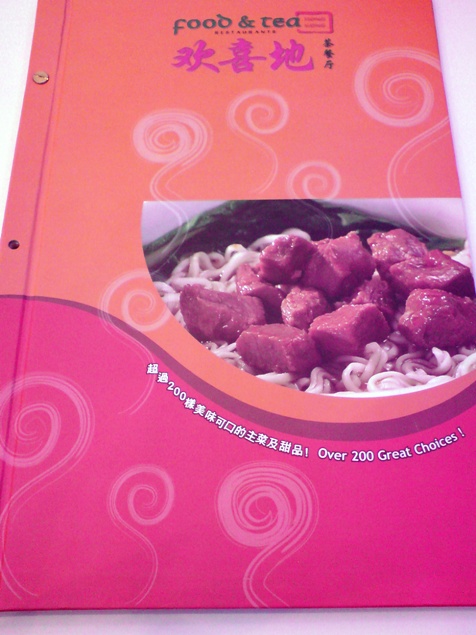 I flip through the menu many times and cannot decide what to order. Sigh…… After making the order, we waited for our food to arrive. By that time, it's almost 2pm and we still not yet have our lunch.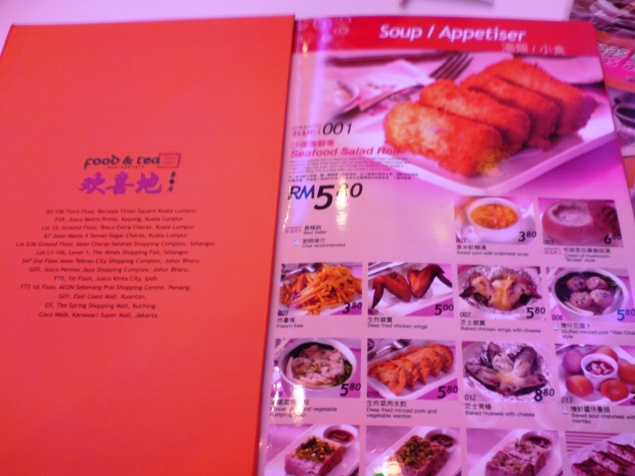 Drink came first. I ordered Super Star.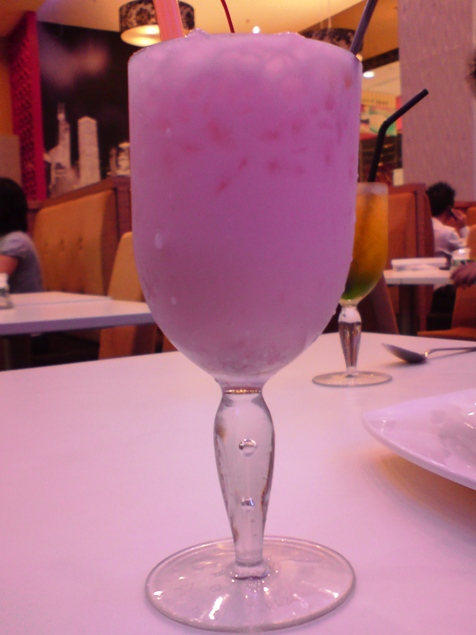 If you asked me how was it? I will suggest you not to order this drink. It was too sweet and the ice are quite a lot. If you are thirsty, you can finished it very quickly.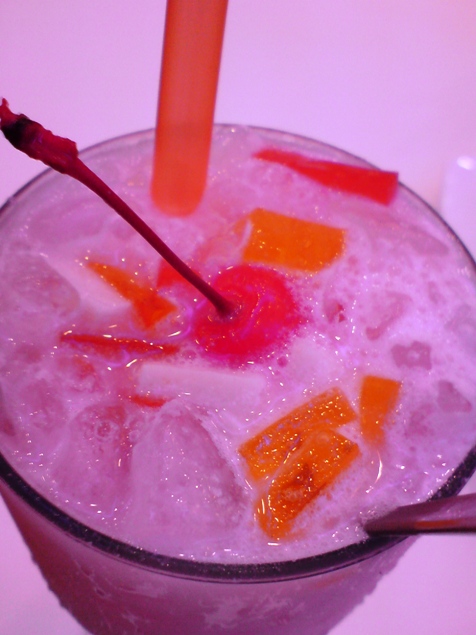 Cream of Mushroom "Brulee" Style.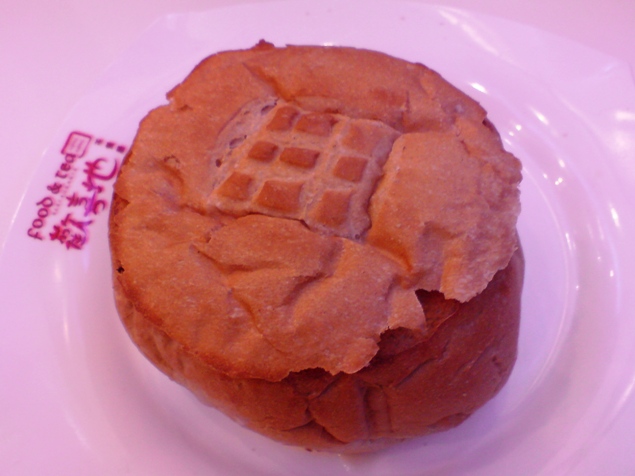 This is the one that I want to try since my cousin keep promoting it.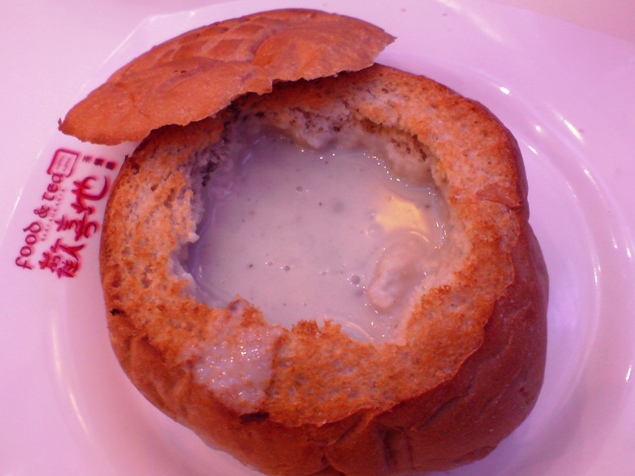 Overall, the bread was crispy and the mushroom soup was just nice. The bread was too big portion. We cannot finished it since we still have other food order.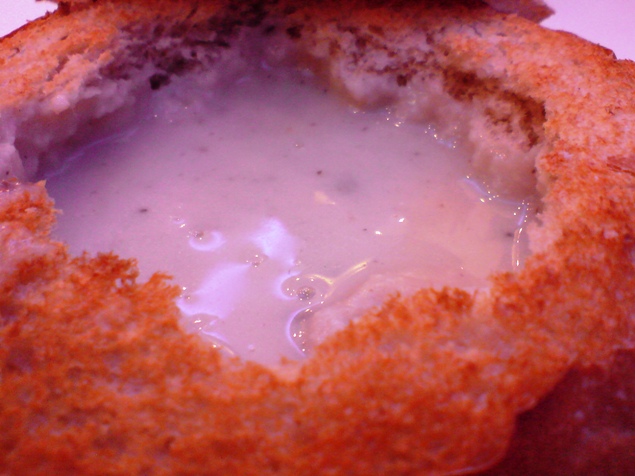 Deep Fried Chicken with Shanghai Style Vegetables Rice.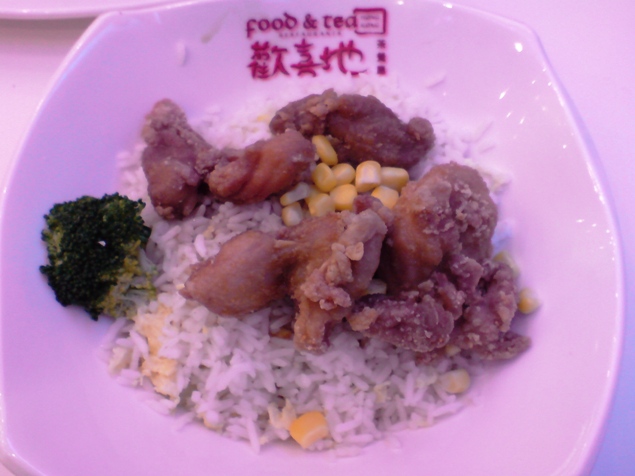 This one is the most selling rice as what it stated in the menu. This rice is come with the chicken and a piece of broccoli ans some corn. The chicken was tender. But the rice was a bit salty since it mixed with the soya sauce gravy. To me, this rice was very normal, you can get it at other restaurant.
Roasted Honey Spare Ribs with Shanghai Style Vegetables Rice. At first I want to order this. But my brother wants it so I choose the one above. It is almost the same with the Deep Fried Chicken with Shanghai Style Vegetables Rice. Just that Deep Fried Chicken exchange with Roasted Honey Spare Ribs.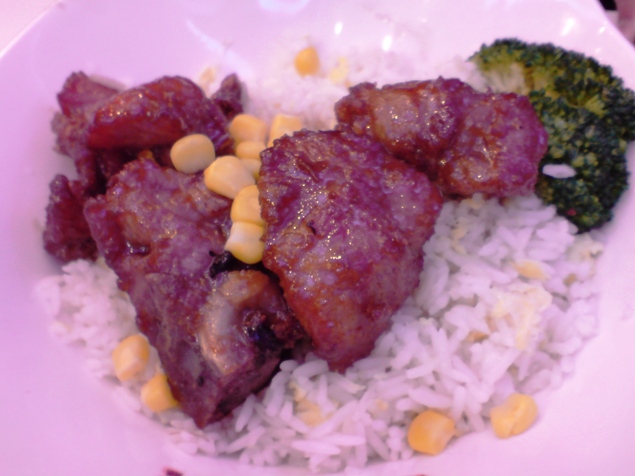 Four Varieties in Claypot Rice. This is the rice my mum ordered. It was in another separate menu and cannot be found in the main menu. Maybe they just added this food recently.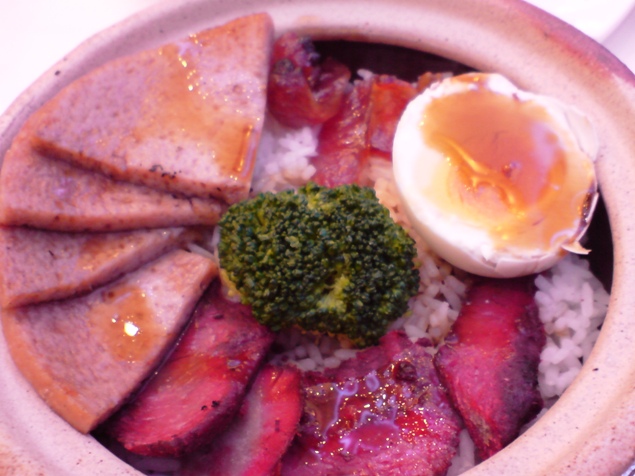 By just looking at the food, it was delicious. They served it in a nicely decorated way. There are 4 types of food: half salted egg, Chinese sausage, ham, and barbecued pork. My mum gave us some of the food to test out. Not bad!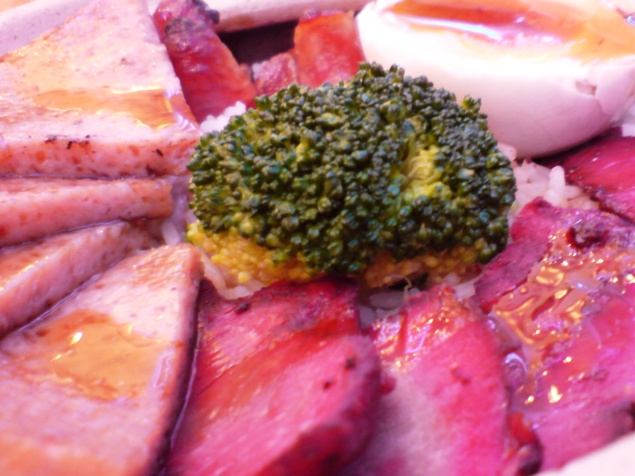 Beside the main dish, we also ordered the side dishes. The first one to come was the Deep Fried Minced Pork and Vegetable Wanton.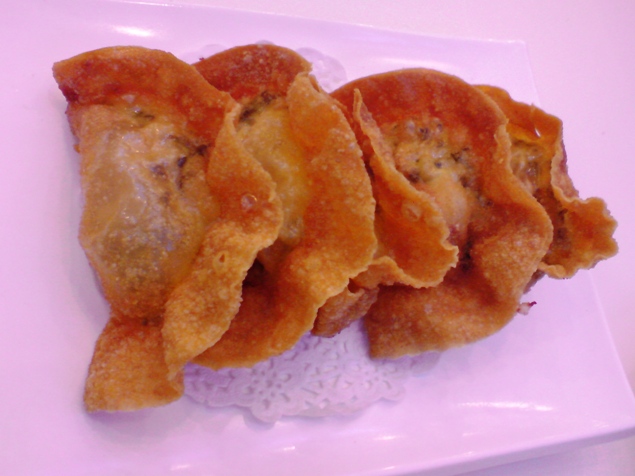 This is just a normal fried Wanton but it tastes good. It tastes better if you eat it with the chili sauce.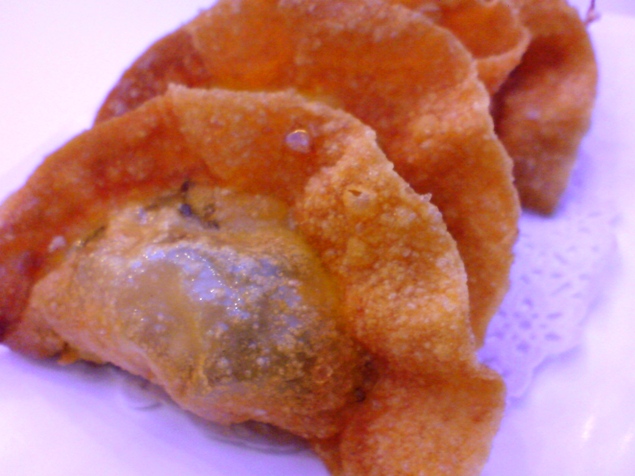 Another side dish that we have was the Stuffed Minced Pork "Wan Chai" Style.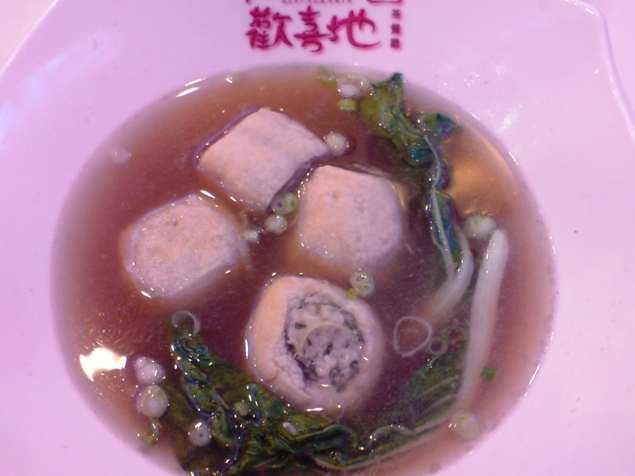 The filling is exactly the same with the Wanton's filling. Just that the outer part was different. It's some sort like the Yong Tau Hu, just exchange the fishcake with the minced pork. Very normal dish and not really that good.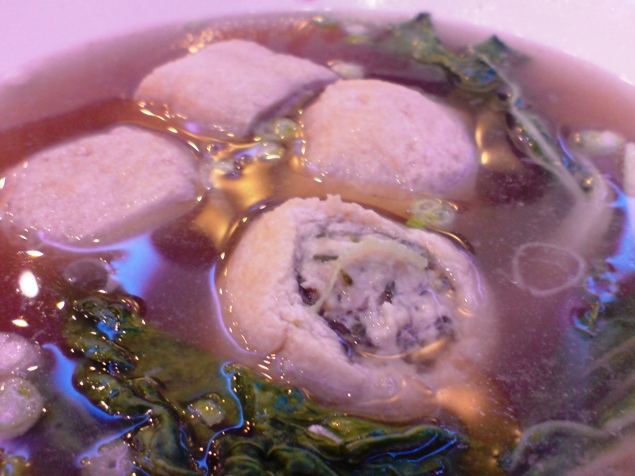 The Surrounding.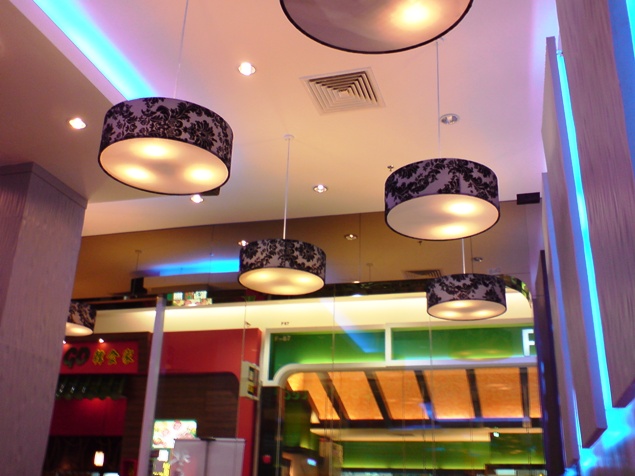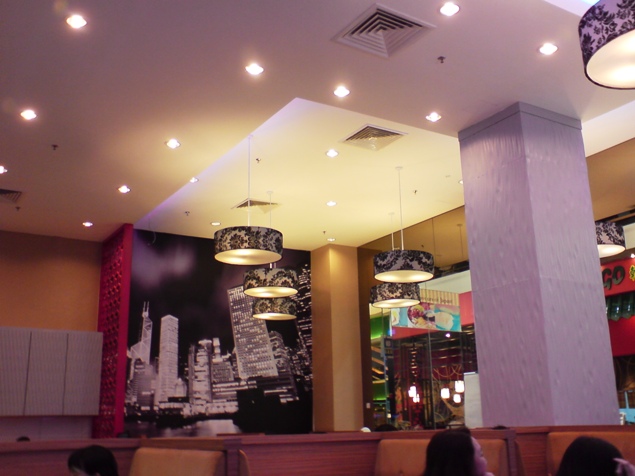 The food and drink that we ordered from the menu.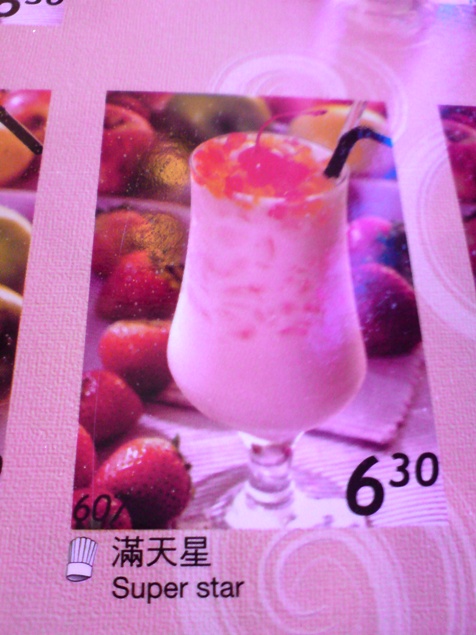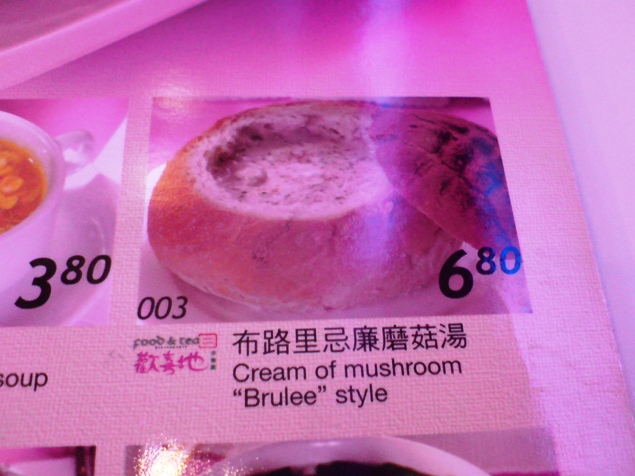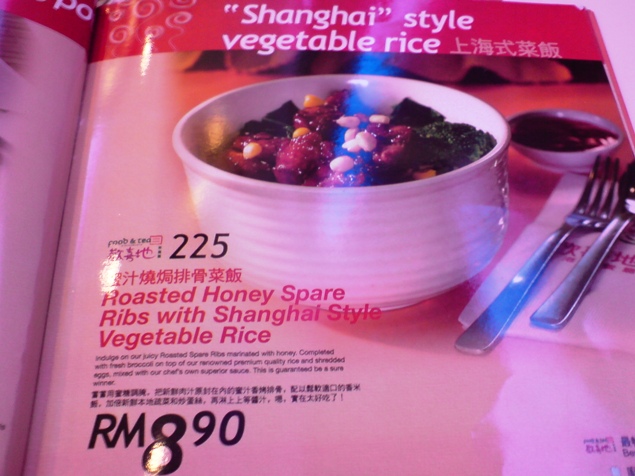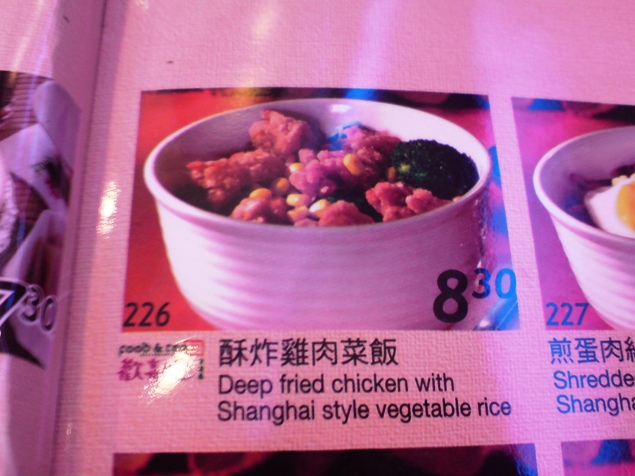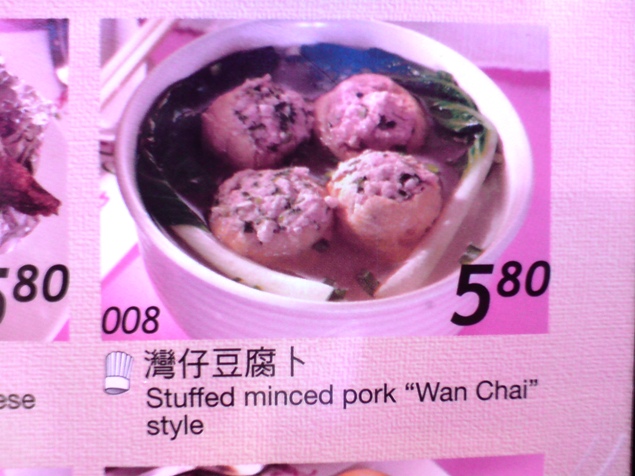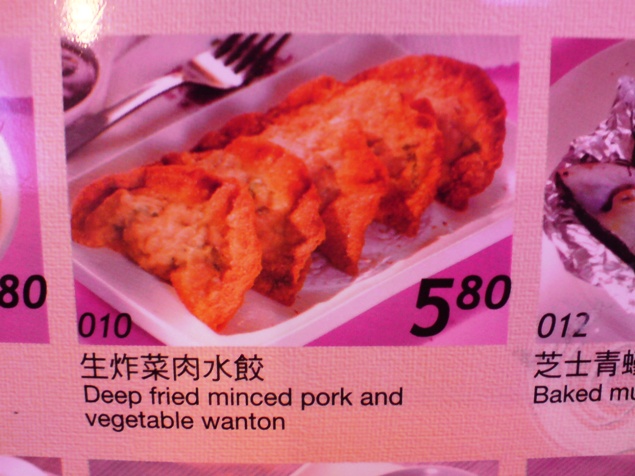 I have no idea why the photos I took become so pinkish. Is it the lighting problem or my handphone issue? However, the photos taken by my cousin don't have this problem. Hmmmm…….
Below are the photos courtesy by my cousin (Some of the photos are the same as mine since we ordered the same food. You can just skip the photos as you wish). She has the potential to become a food blogger as well. If compare to her, she knew more good places to have good food than me. Haha

Again, Cream of Mushroom "Brulee" Style. Hehe.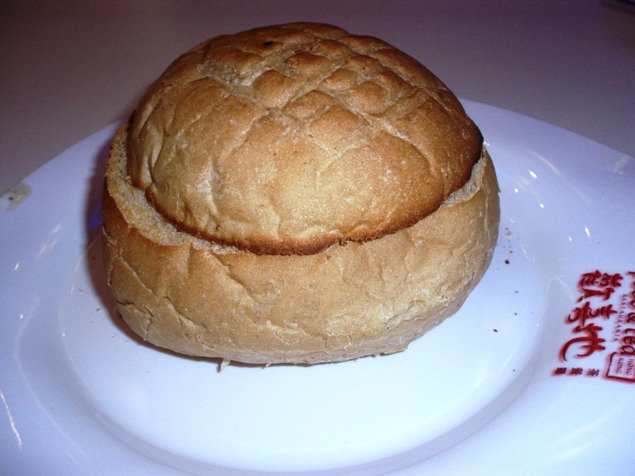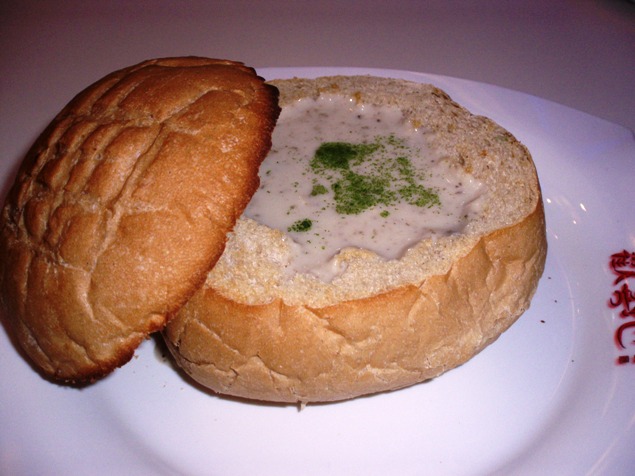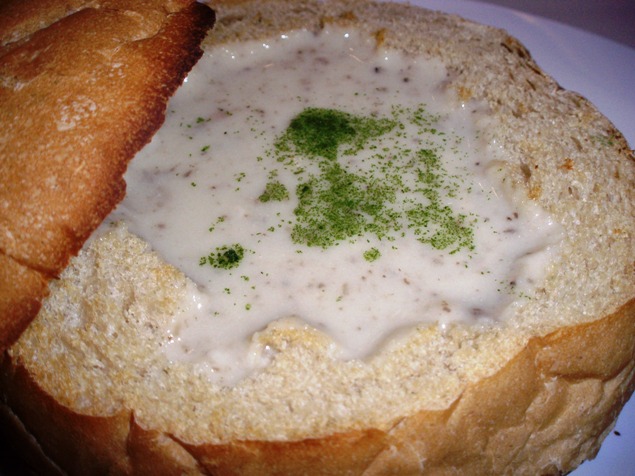 Roasted Honey Spare Ribs with Shanghai Style Vegetable Rice.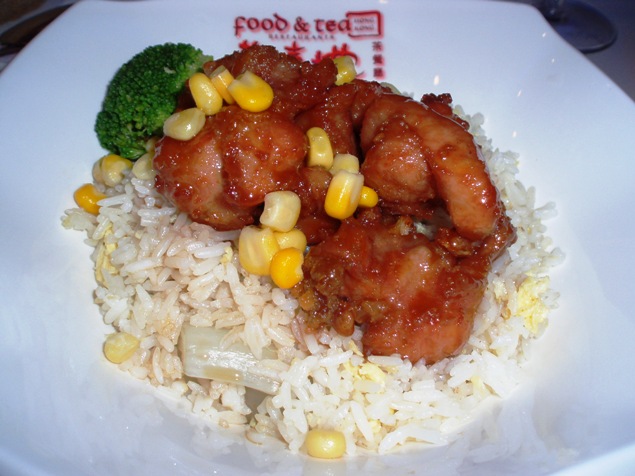 Fish Fillet in Tomato Paste Baked Spaghetti.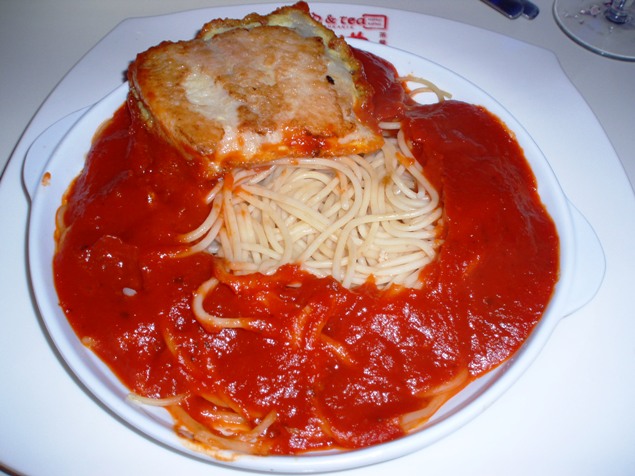 According to my cousin, the tomato paste was too sour. If you like sour, maybe you can try this spaghetti out.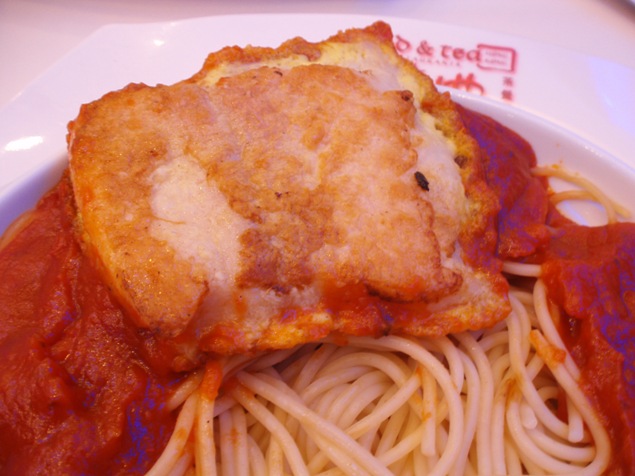 Stewed Yellow Noodle with Prawn & Fish Fillet in Vinegar Sauce. Too sour too according to her.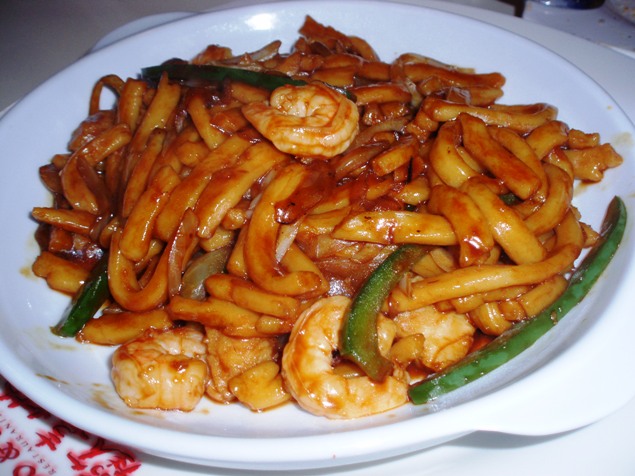 Seafood Salad Roll.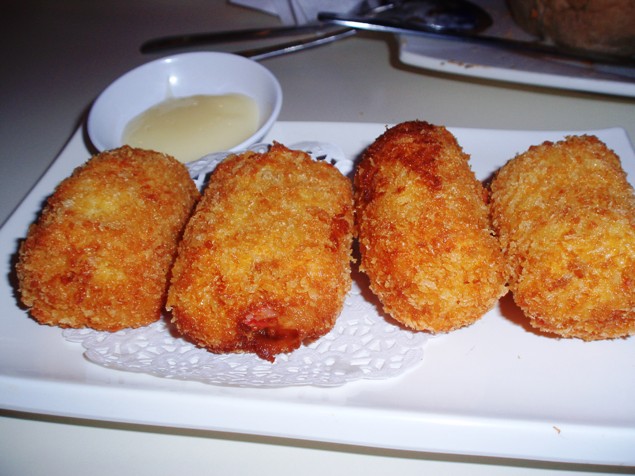 Purple Rain. It is a cocktail fruit drink.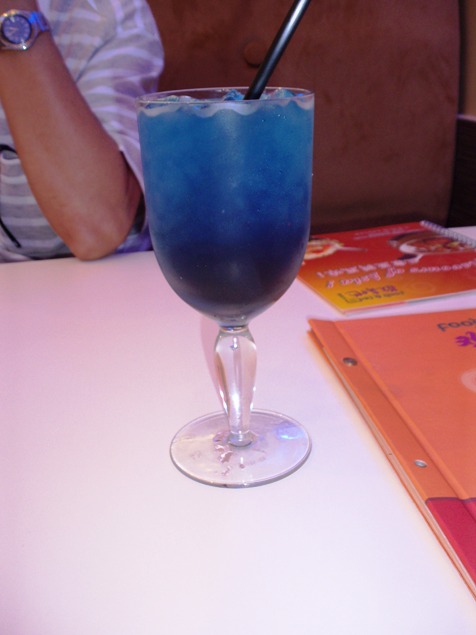 Food & Tea (Hong Kong) Restaurant was located at 2nd Floor, Seberang Perai City.
Map: