Finally, I have the chance to go trying out the food at Shihlin Taiwan Street Snack in Queensbay Mall. The other time when I was in AEON Seberang Perai City, Shihlin Taiwan Street Snack was still under construction (Is it open now?). In the end, I chose Food & Tea for lunch on that day.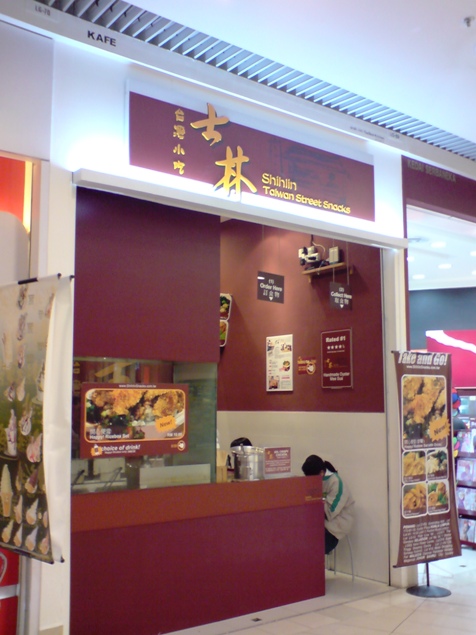 Shihlin Taiwan Street Snack is located at the basement of Queensbay Mall. It is only occupied a very small shop lot. Inside the shop, only 6 seats are available. Most of the time, people will just buy and take away the food. I managed to get 2 seats when I was there.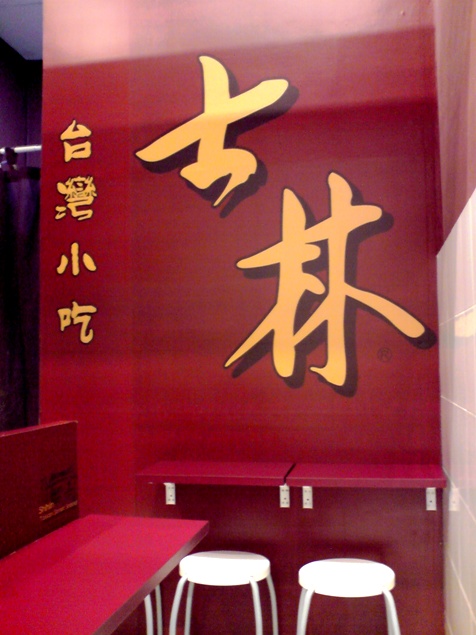 The menu was very simple. It was just a laminated A4 size paper.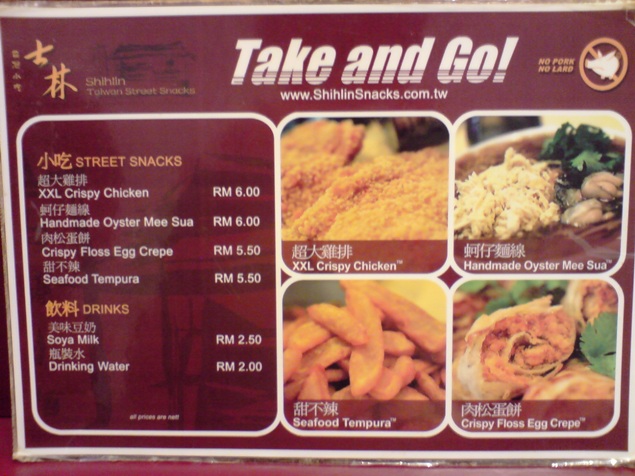 Shihlin Taiwan Street Snacks only offer 4 Street Snacks: XXL Crispy Chicken (RM 6), Homemade Oyster Mee Sua (RM 6), Crispy Floss Egg Crepe (RM 5.50) and Seafood Tempura (RM 5.50) and 2 drinks: Soya Milk (RM 2.50) and Drinking Water (RM 2.00).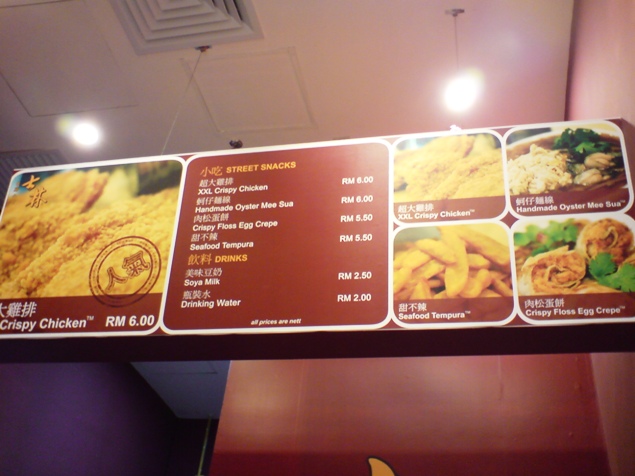 Beside these snacks, Shihlin Taiwan Street Snacks also offer the Happy! Ricebox Set (RM 10, including one drink). If you only order the a la carte, it was at RM 8.50. I ordered one Happy! Ricebox Set and one Homemade Oyster Mee Sua.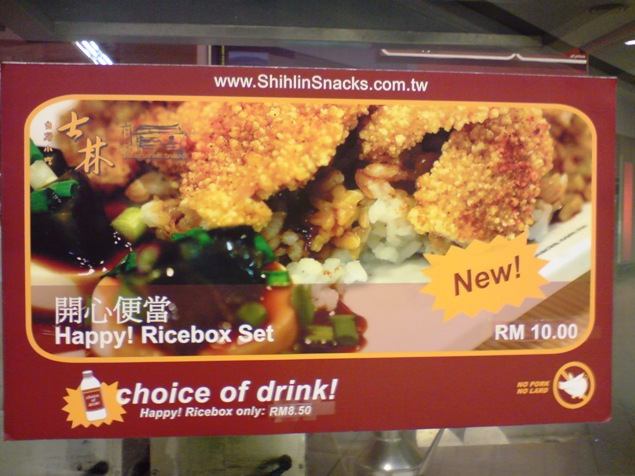 Happy! Ricebox Set consists of Rice, Crispy Chicken, Tofu and Century Egg.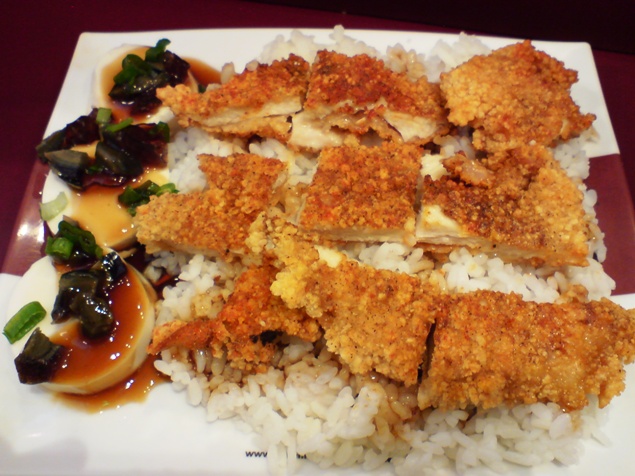 The Crispy Chicken on the Happy! Ricebox Set is the XXL Crispy Chicken. The waiter will ask you whether you want it to be served in spicy. Of course, I chose spicy. The chicken was deeply fried. It was very crispy. The chicken was so tender until you want to have it more.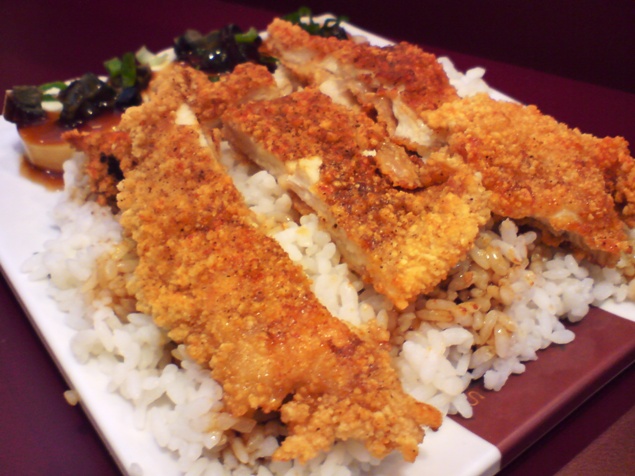 The Tofu with the Century Egg was served cold. The Tofu was soft until it breaks when I picked it up by using the chopsticks.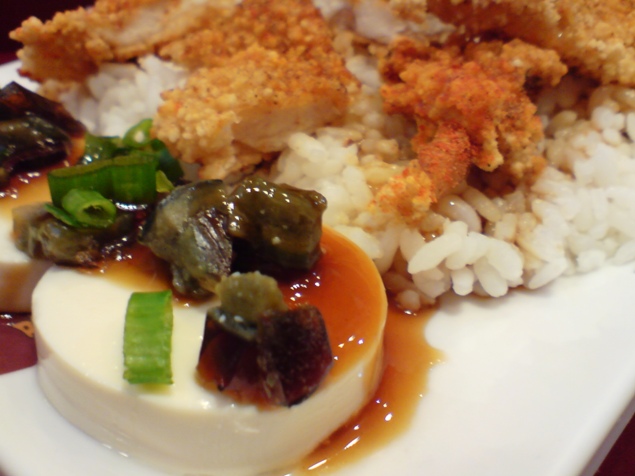 Homemade Oyster Mee Sua. It was rated #1 with 4 1/2 stars by Shin Min Daily News on 12 October 2005.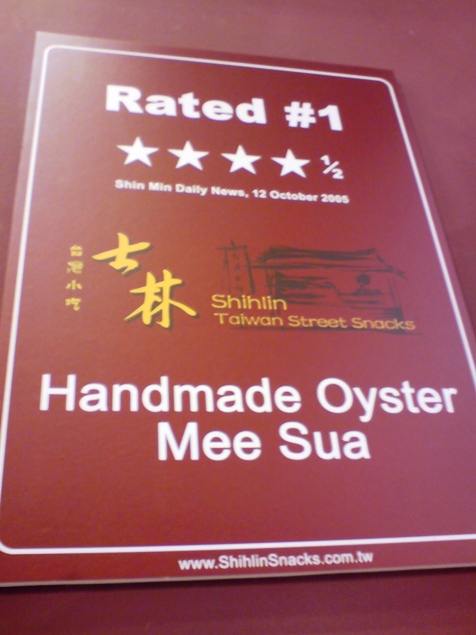 Homemade Oyster Mee Sua is a must order food. It was cooked up front and ready to be served anytime when a customer order this dish. Oysters and Shredded Chicken were added into the Mee Sua before serving.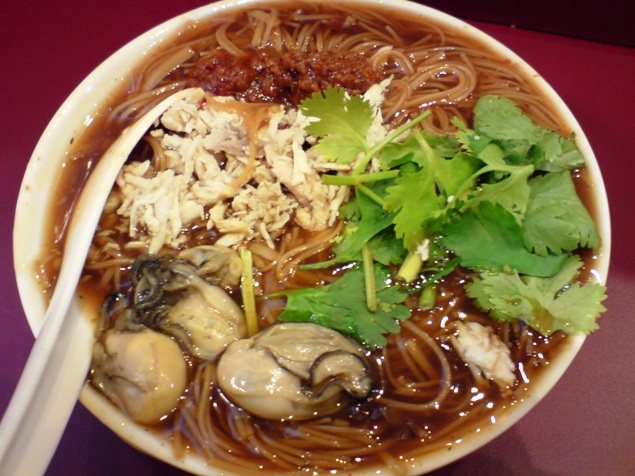 I only tasted a bit on the Mee Sua. It tasted real good but it was slightly salty.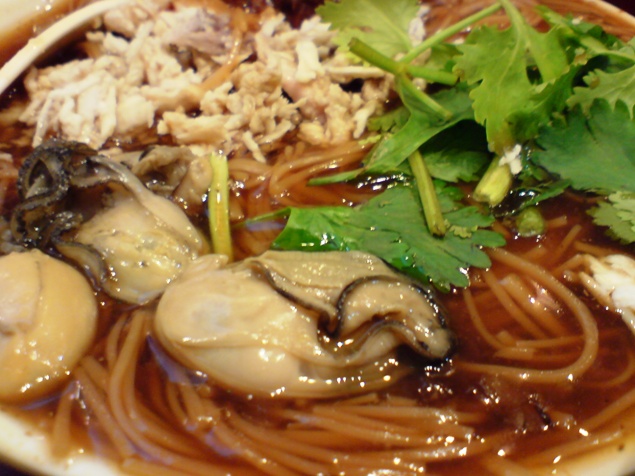 After finished these 2 snacks, I decided to order another snack, Crispy Floss Egg Crepe.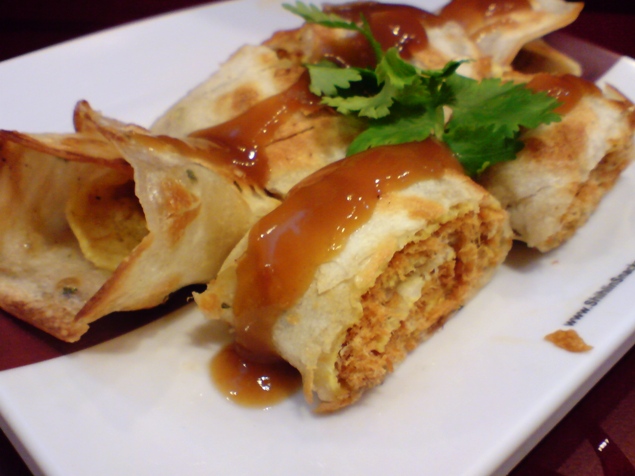 The Crispy Floss Egg Crepe was well prepared and served with its lightly pan fried exterior.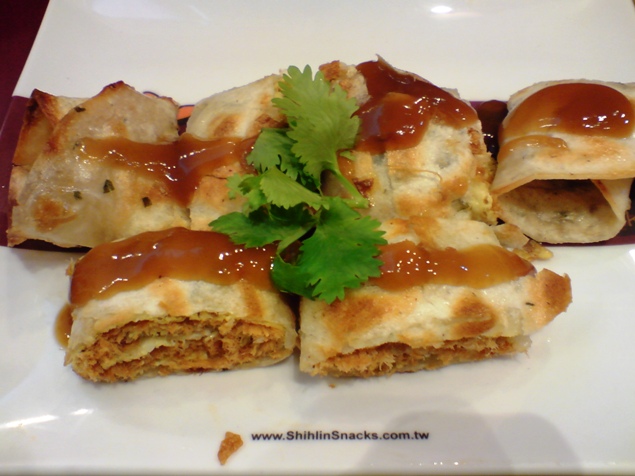 For this snack, there is a layer of crêpe, a layer of egg and a layer of chicken floss. The crêpe was rolled up, cut into pieces and served together with the brown sauce on top. The brown sauce was a bit sweet. I like this snack very much because of the chicken floss.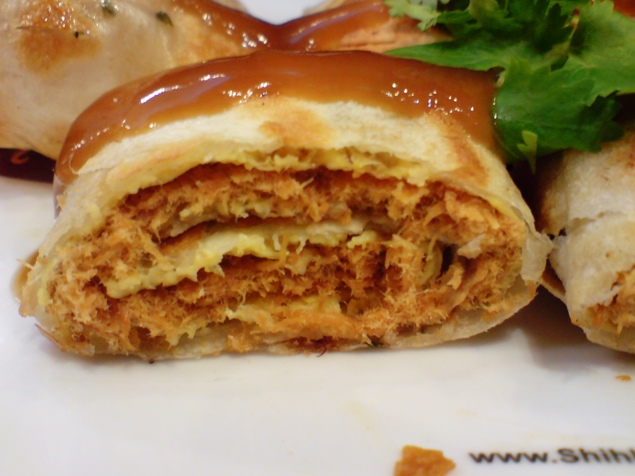 While waiting for the crêpe to be ready, I took the opportunity to snap some photos on the shop.
No Pork No Lard. So cute.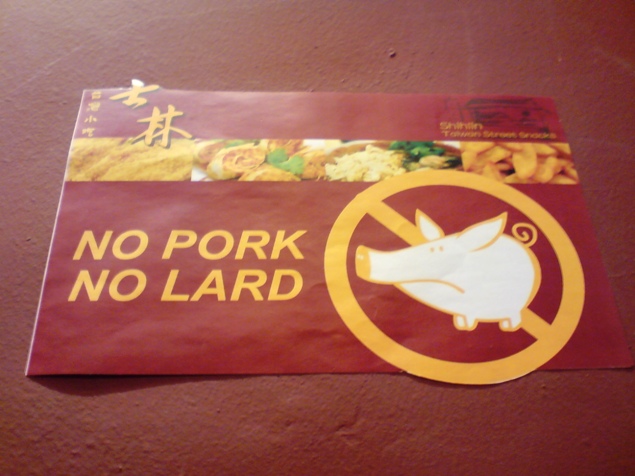 The news reported on the newspaper about the Homemade Oyster Mee Sua.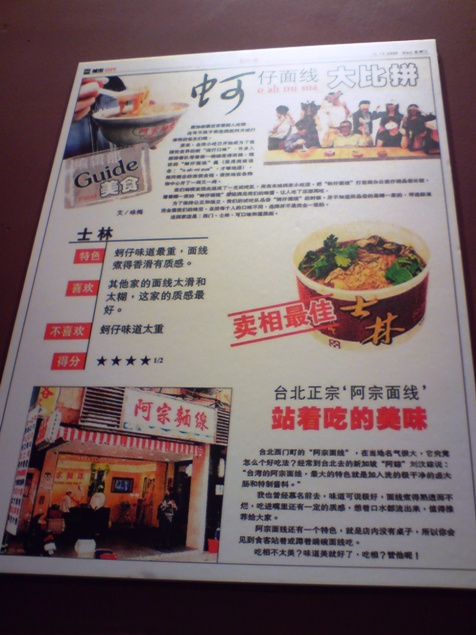 Before I went back, I took away the XXL Crispy Chicken. It is still recommended for you to have it on the spot rather than take away. The chicken will become soft and not that crispy anymore.
Shihlin Taiwan Street Snacks has many branches in Malaysia. The below information is getting from its website.
Penang
Gurney Plaza *NEW!*
Queensbay Mall
AEON Seberang Prai *OPENING SOON!* (Still not open???)
Selangor
1 Utama Shopping Ctr
Ikano Power Ctr
AEON Bukit Tinggi SC
Sunway Pyramid
Mines Shopping Fair
Tropicana Mall *OPENING SOON!*
Kuala Lumpur
Pavilion Kuala Lumpur
Plaza Low Yat
The Gardens
Berjaya Times Square *OPENING SOON!*
Negeri Sembilan
JUSCO Seremban 2 *OPENING SOON!*
Malacca
Dataran Pahlawan Melaka Megamall
Johor
City Square Johor Bahru
If you haven't tried out Shihlin Taiwan Street Snacks, find one day to go to one of the branches above. I will go back to try the Seafood Tempura in future.
Map

View Larger Map
Tags: Crepe, Crispy Chicken, Mee Sua, Oyster, Penang, Queensbay, Shilin, Snack, Taiwan, XXL Chicken