Before I start, I want to thank CK for her kindness to invite me to this food review session (Must ask me next time ya!!). Thanks Steven for compiling all the dishes name and Jason for the great photos (I used 11 of them).
Young Heart Restaurant is having a brand new menu for Chinese New Year. Our purpose is to try out the food before its release. If you are planning to go for a lunch or dinner during Chinese New Year, don't forget about Young Heart Restaurant.
OK, let's start.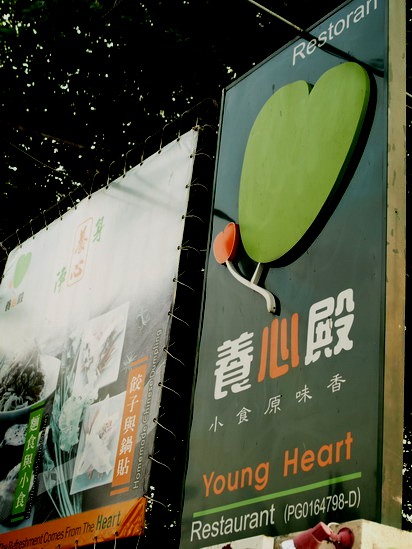 Veggie Roll:
Egg Vegetables Roll – RM6.60
Prawn Vegetables Roll – RM7.60
Unagi Vegetables Roll – RM7.60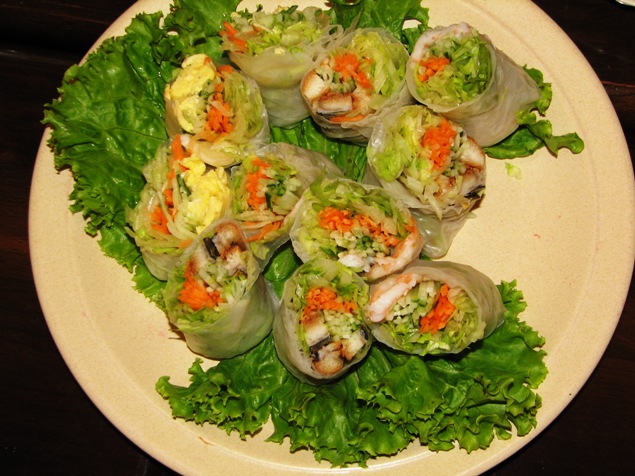 Lotus Root with Sugar & Vinegar – RM3.00
The taste is out of your expectation. A good starter.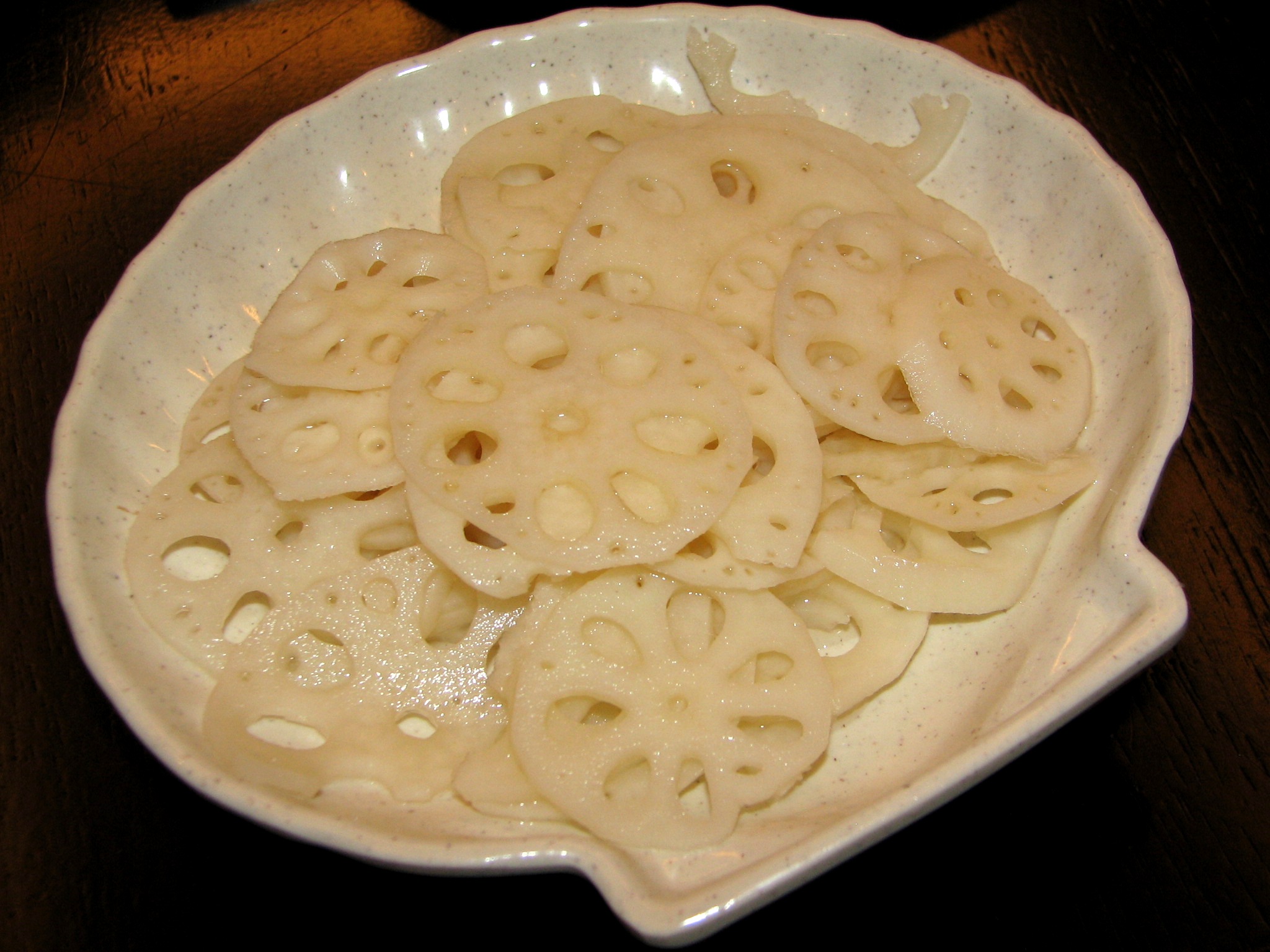 Dip and Sauces:
Japanese Style – FOC
Chinese Style – FOC
Siam Style – FOC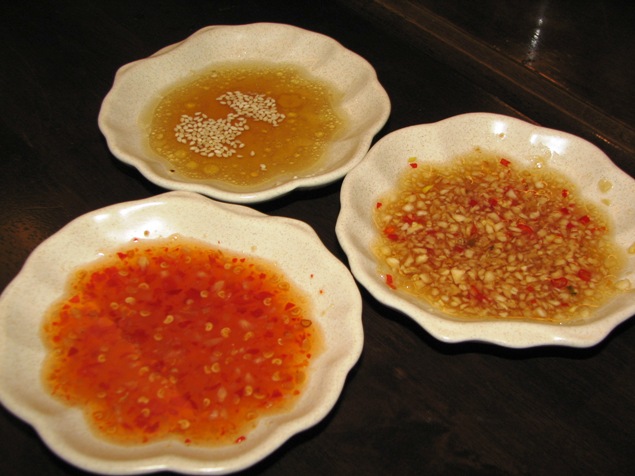 Hot & Sour Soup – RM5.00 per bowl
The soup is really sour, but I like it!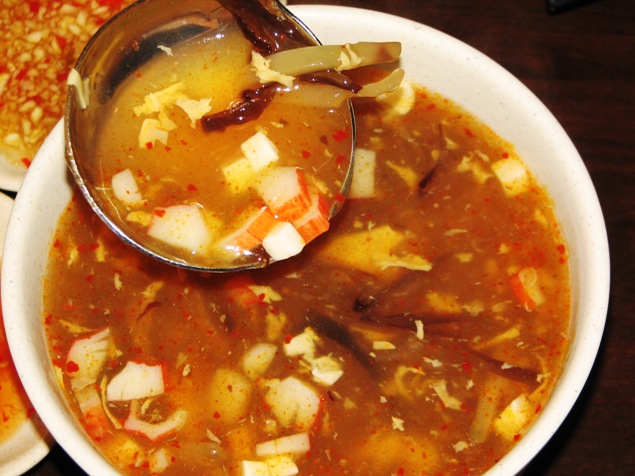 Snake Squash with Pork – RM11.80
This is nice. This is the very first time I see the Snake Squash.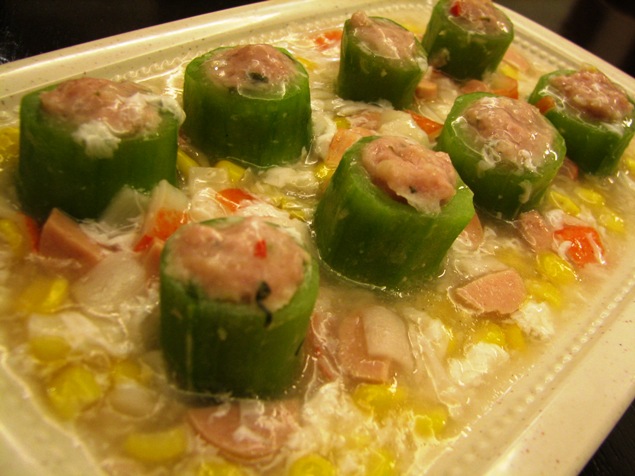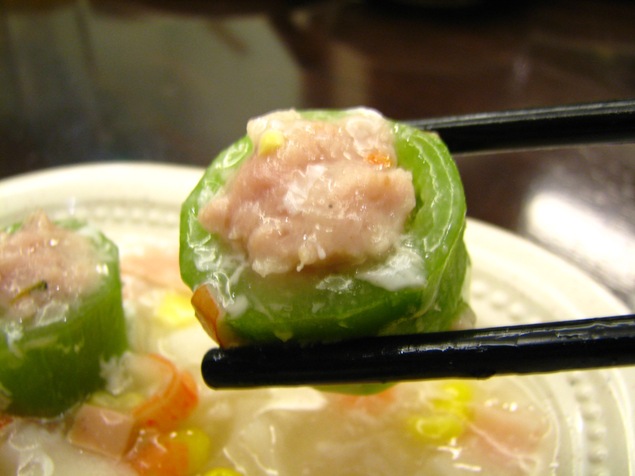 Golden Scallop Dumpling – RM18.80
The skin of the dumpling is made by the carrot juice.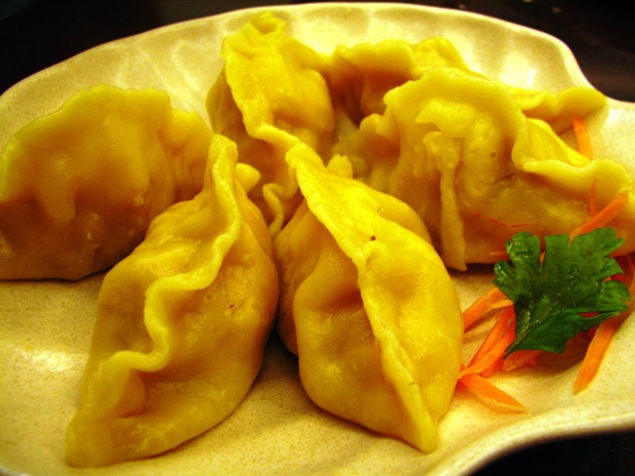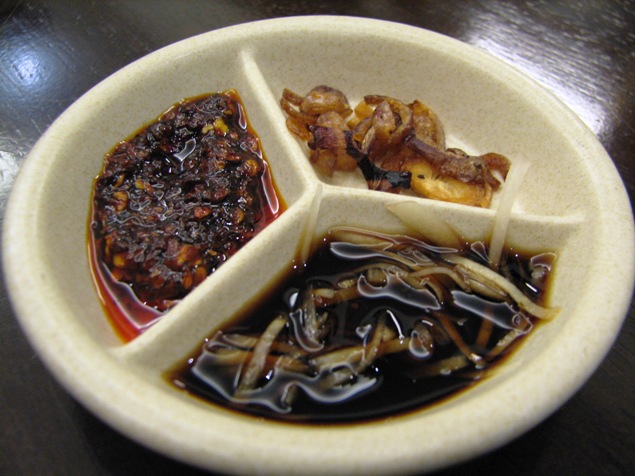 Goutie:
Prawn & Leeks – RM9.60
Cheese & Chicken – RM10.80
I like the Cheese & Chicken Goutie. It is so cheesy!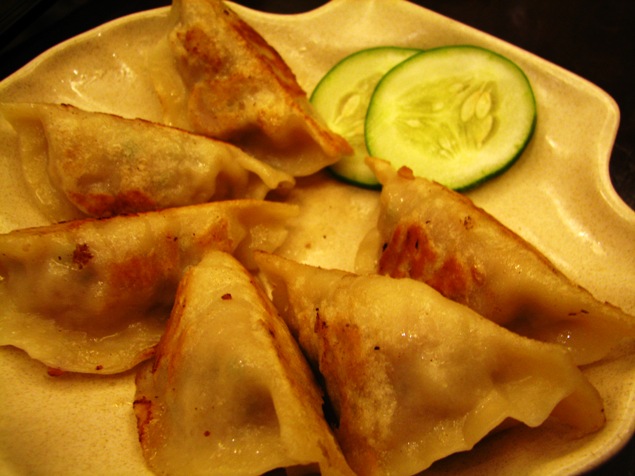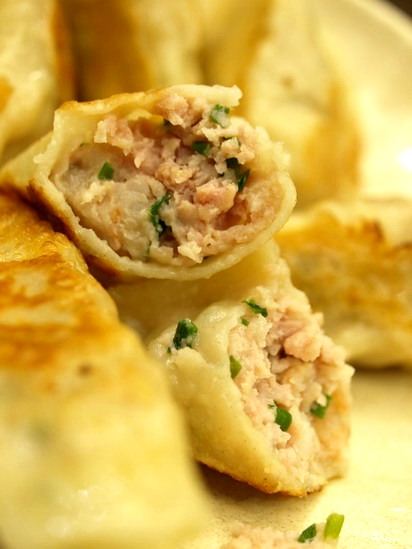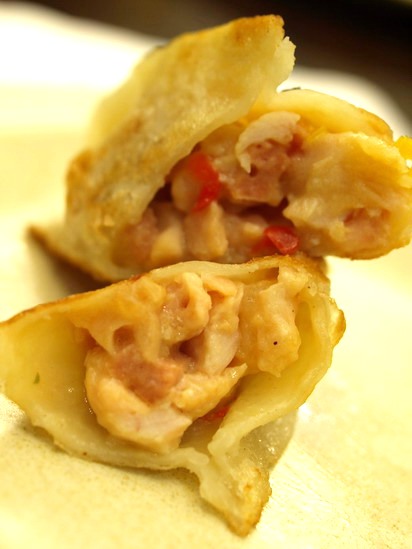 Fried Bean Curd – RM4.80
This is another delicious item. I ate 2 of them!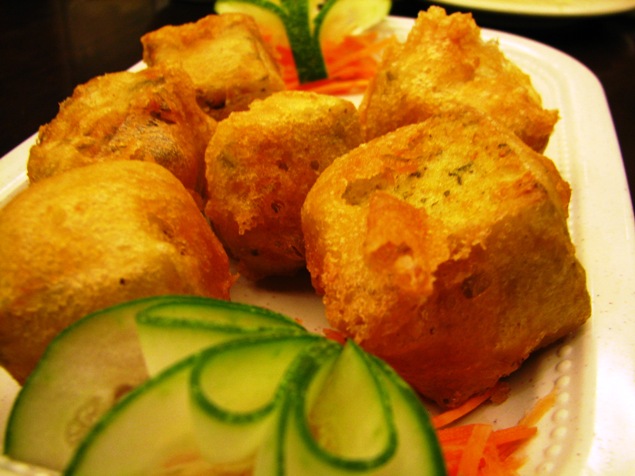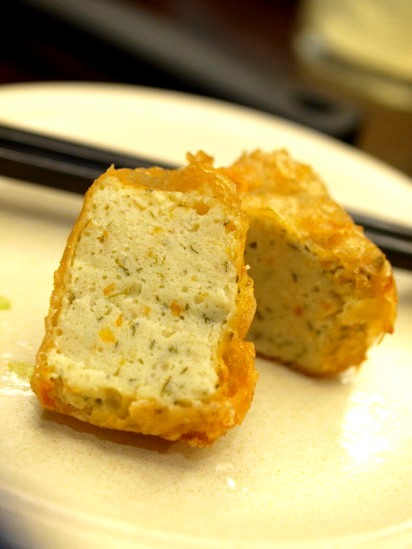 Stir Fried Mix Vege & Mushroom – RM16.80
A lot of Vegetables!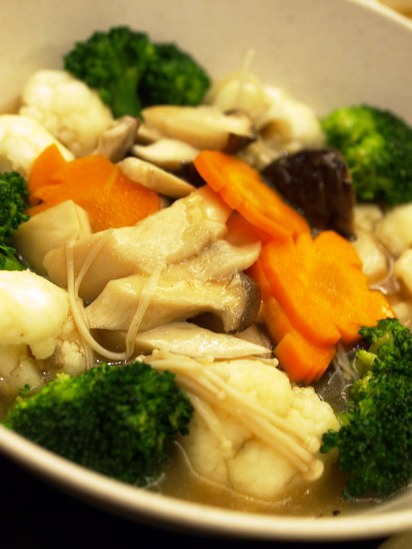 Prosperous Year in Malaysia – RM6.80
Chicken wing which has the lemon grass flavor. Nice.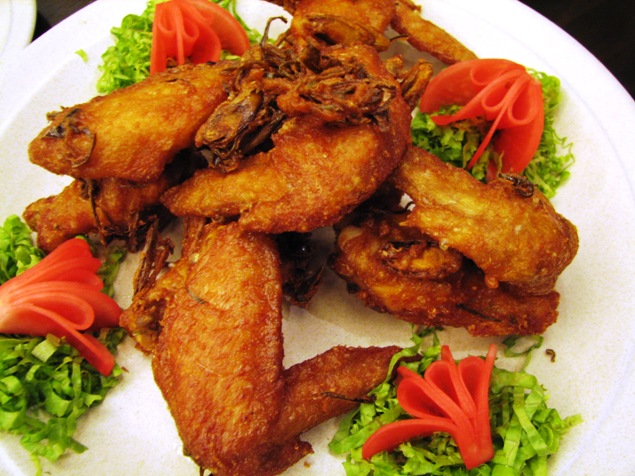 Fried Prawn & Garlic – RM18.80
It was fried until so crispy from the outside. The presentation was beautiful!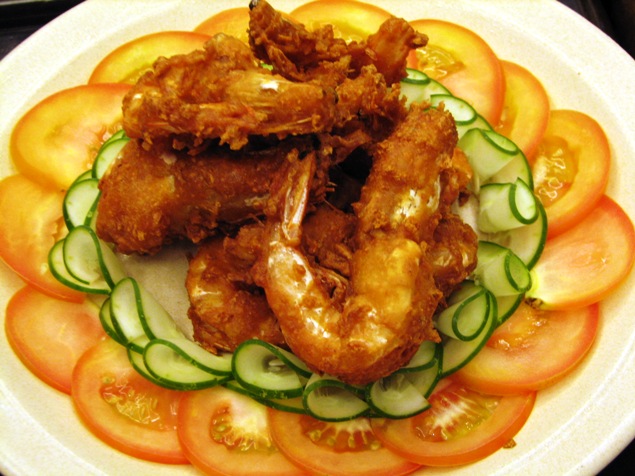 Sponge Gourd with Pork – RM13.80
A strong taste of the Chinese Angelica.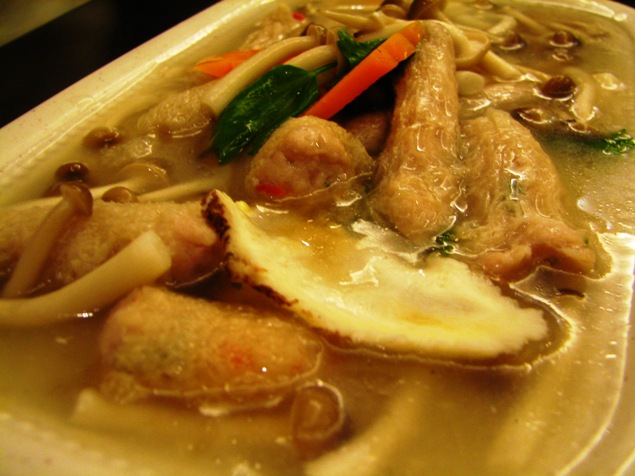 Steam Cod & Bean Curd – RM29.80
The fish is so fresh and the gravy is not salty.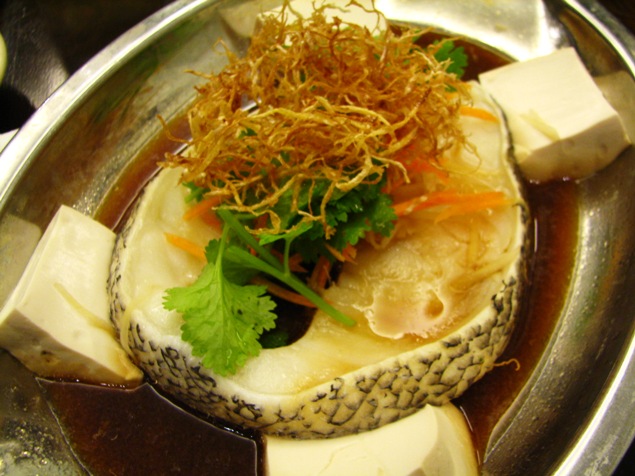 Black Jelly Mushroom Fried Noodle – RM8.80
The noodle is handmade, very nice to be eaten.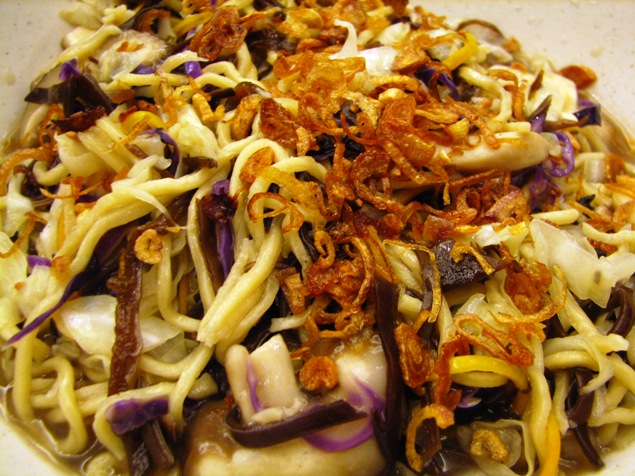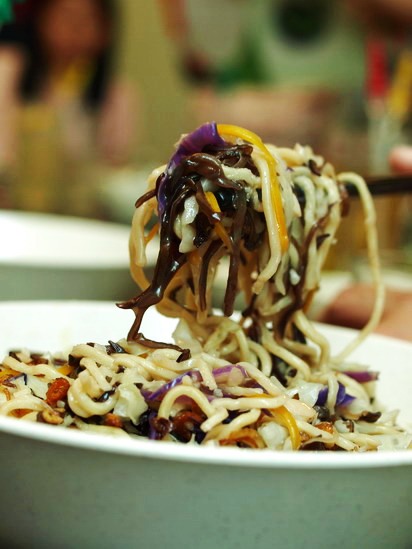 Shredded Pork Noodle – RM7.50
A lot of shredded pork until you cannot see the noodle!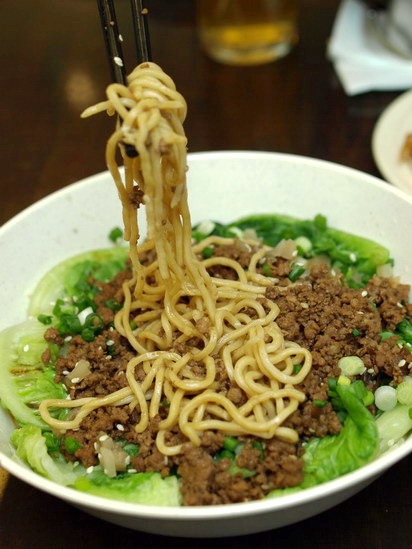 Ground Pork in Spicy Bean Sauce Noodle – RM7.50
This is really a super duper spicy noodle. A must order for spicy food lover.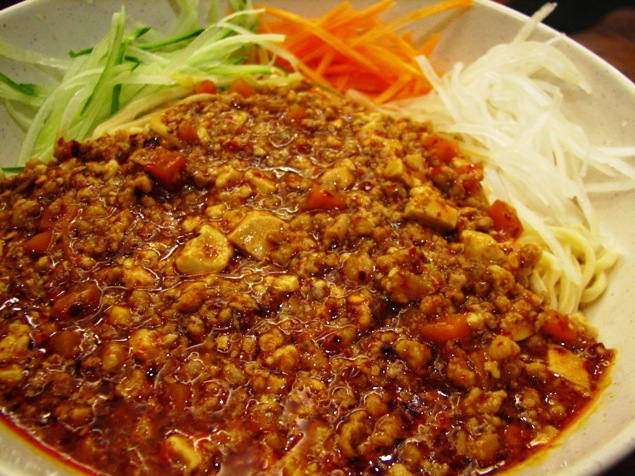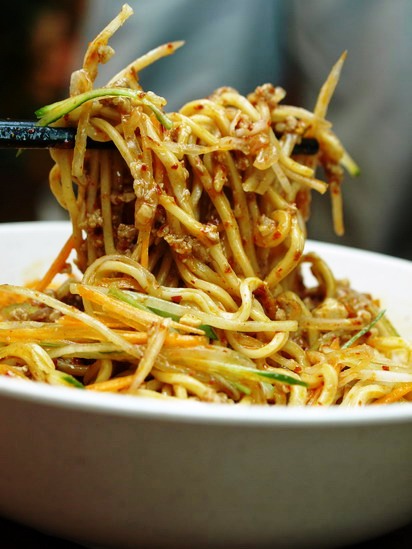 Drinks:
Honey Lemon with Aloe Vera – RM6.00 per glass
Chamomile & Chrysanthemum – RM4.50 per glass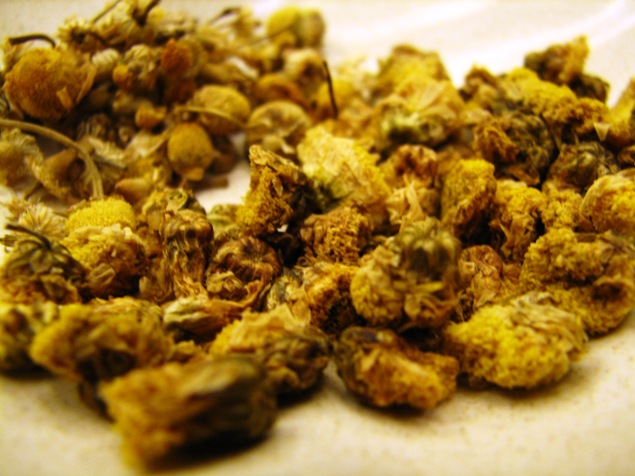 Surrounding: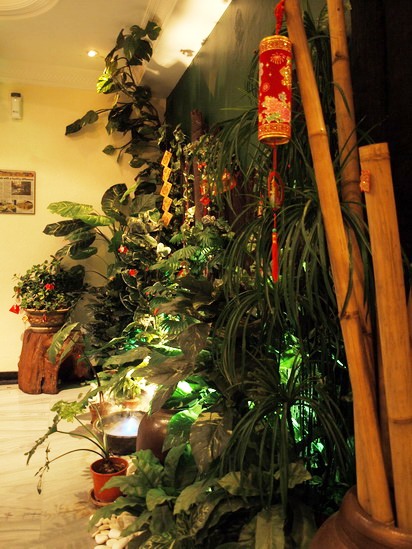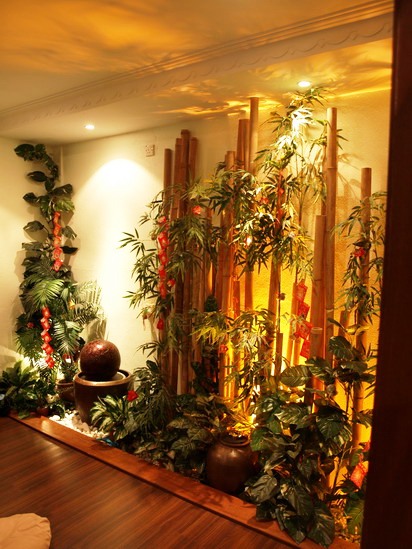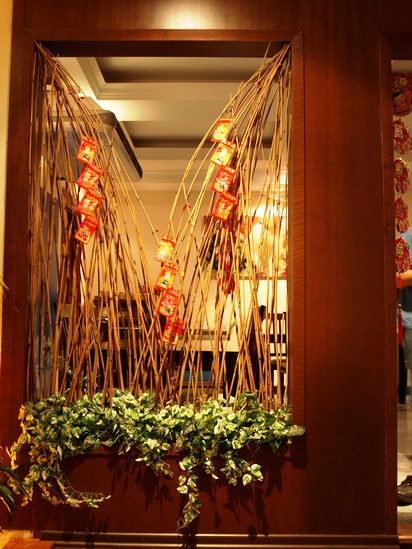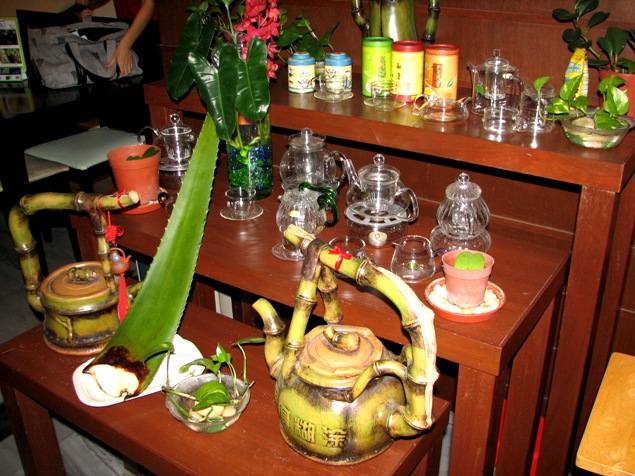 Address:
44A, Jalan Cantonment, 10350 Penang, Malaysia.
Opening Hours: 12.00noon-10.00pm (Closed Monday)
Contact: 604-228 8084, 016-410 8098 (Ms. Ann Kee)
Map

View Larger Map
Attendees (Copied from Criz Bon Appetite):
Criz Lai of Criz Bon Appetite
CK Lam of What2See Online
Tam Chiak & Huat Koay of PenangTuaPui
Steven Goh of Steven Goh dot com
Allen Ooi of Yummy Station
Gill & Jason of Gourmet Garden
Carrie of Cariso Delicacies Corner
Mary of Food Paradise
Allie of Heavenly Allie
Bee of Buzzing Life
Tags: Aloe Vera, Bean Curd, Chamomile, Cheese, Chicken, Chrysanthemum, Cod, Drinks, Dumpling, Fish, Garlic, Goutie, Honey, Leeks, Lemon Grass, Lotus Root, Malaysia, Mushroom, Penang, Pork, Prawn, Pulau Tikus, Salmon, Sauce, Scallop, Soup, Tofu, Unagi, Vegetables, Vinegar