* This restaurant is no longer in business.*
I am honored to be invited again by the food blogger for the food review. This time, Lingzie is the one who organizing it. Thanks to her! I almost missed this food review session if not Mr. Criz told me about it. Thanks to him too!
When I reached there together with Steven and Criz, most of the food bloggers already arrived. We started to take photos on the restaurant and its interior environment before the food review starts.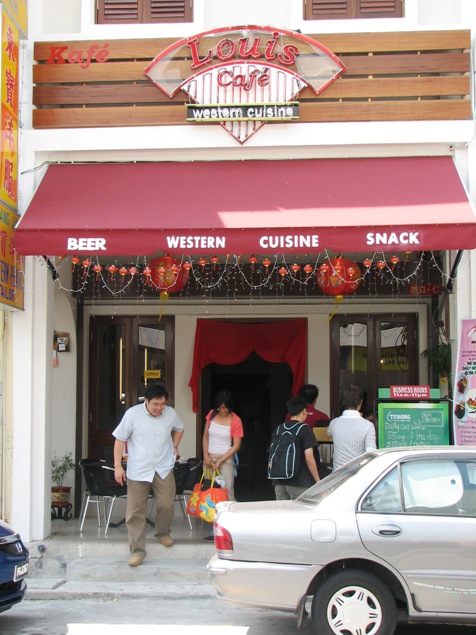 Exterior and interior environment. The restaurant has a second floor. The ambiance of the restaurant is quiet and nice, best for couples or lovers to dine there!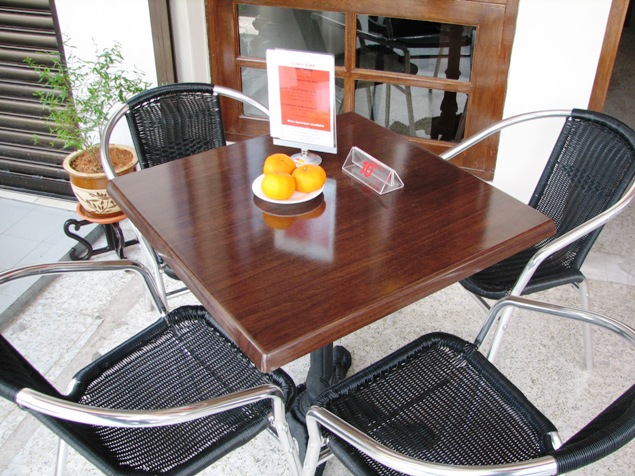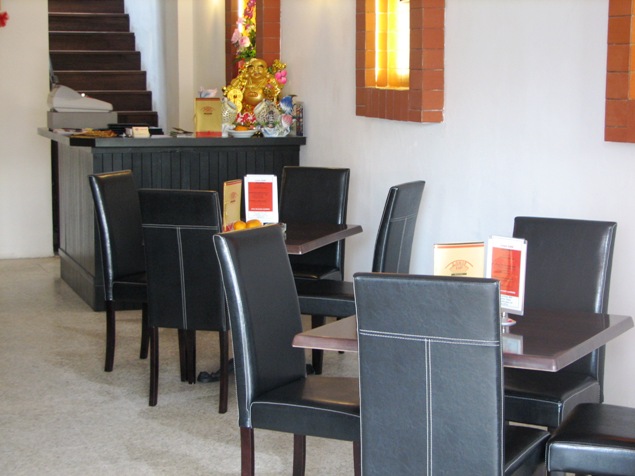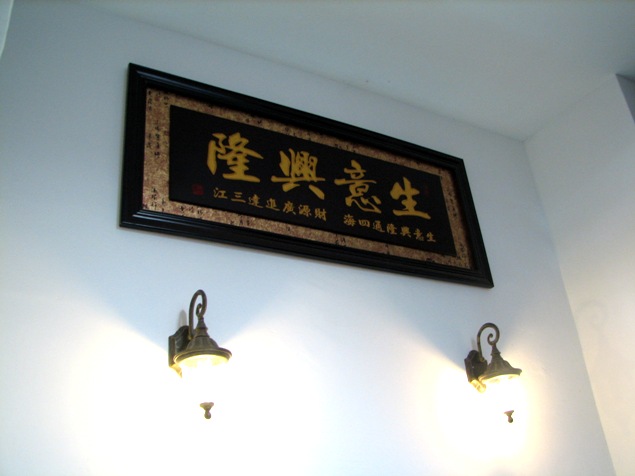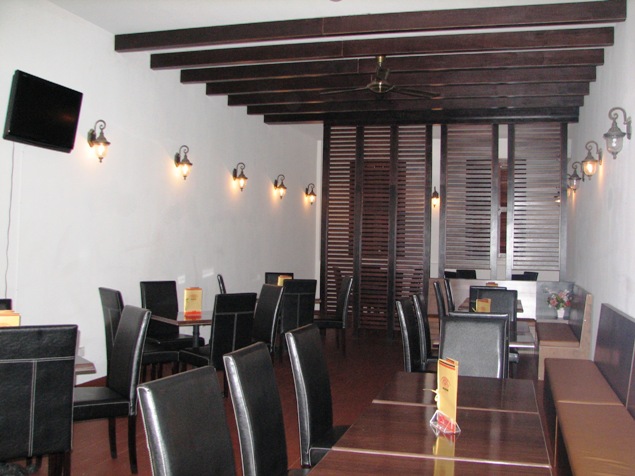 Can you guess what is the main purpose for me to post the below photo? I am not going to promote the air conditioning or the clock, I want to show you the restaurant is WiFi enable. Yes, you can blog there live, if you have a laptop with you.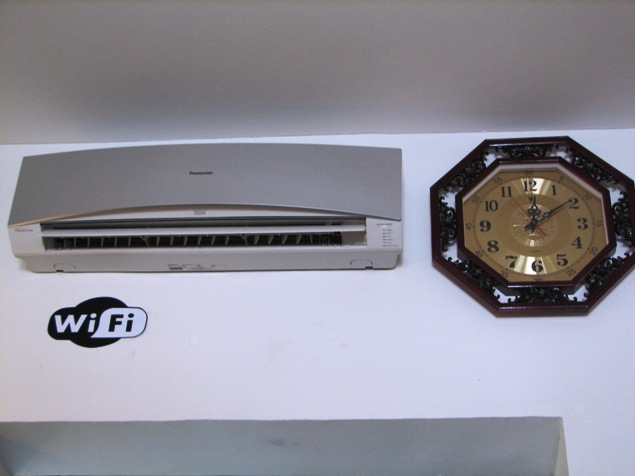 After Huat Koay from Penang Tua Pui arrived, the food review starts. We were served the salad first.
Classic Caesar Salad (RM18). It is a combination of crispy romance lettuce with chef's Caesar dressing garnished with anchovies fillet, grated Parmesan cheese, herbs croutons and bacon bits. Smoked Salmon is inside the Caesar salad too! I love this salad a lot due to the appetising dressing and smoked salmon.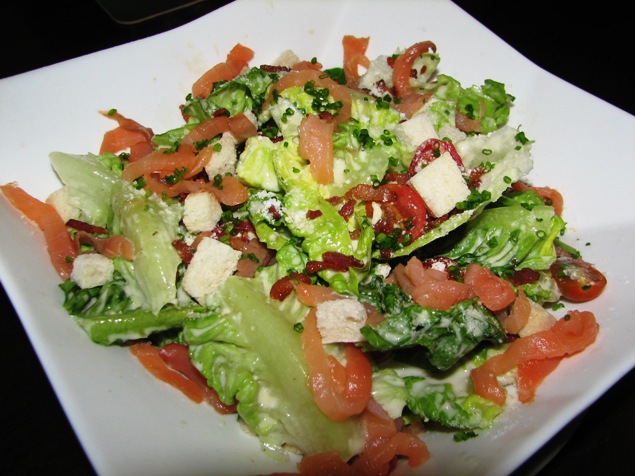 Our House Rules Organic Salad (RM15). The dressing taste was a bit sour. I still prefer the Caesar Salad.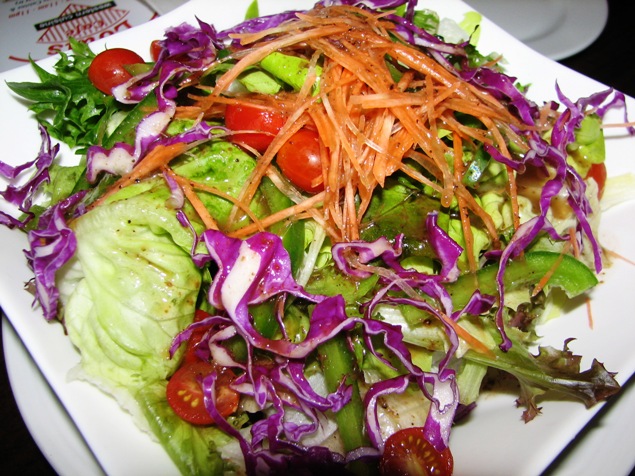 Scallop Salad (RM20) comes with Organic Fresh Garden Green and Seared Sea Scallop, accompanied with delicious Apple Salsa.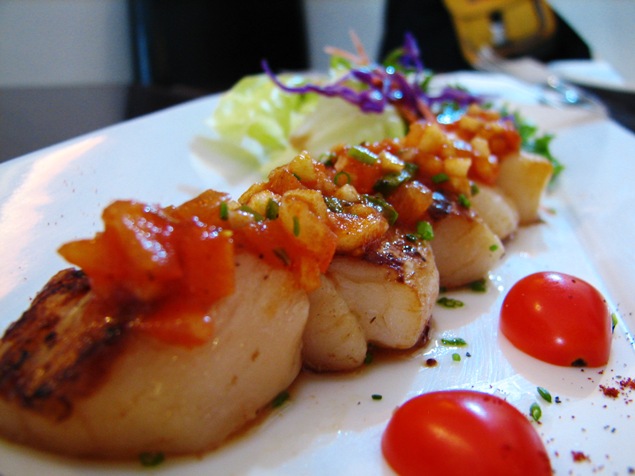 After the Salad, 5 soups were served: Italianese Wild Mushroom Soup (RM10), Fresh Pumpkin Soup (RM9), Cream of Broccoli (RM9), Cream of Cauliflower (RM9) and Cream of Tomato (RM9).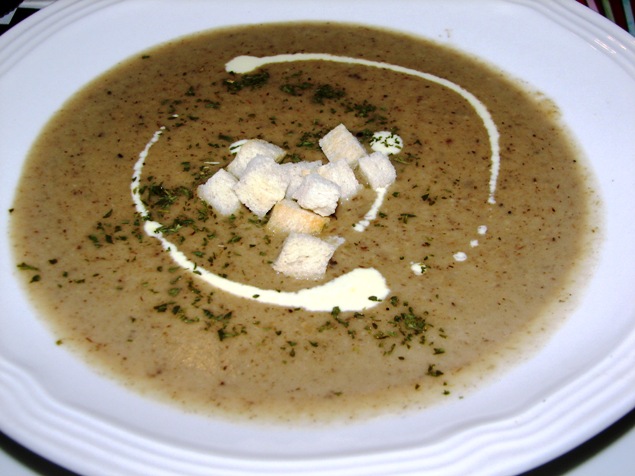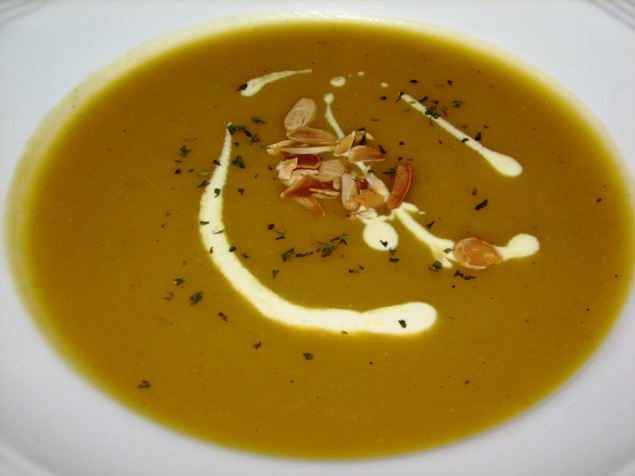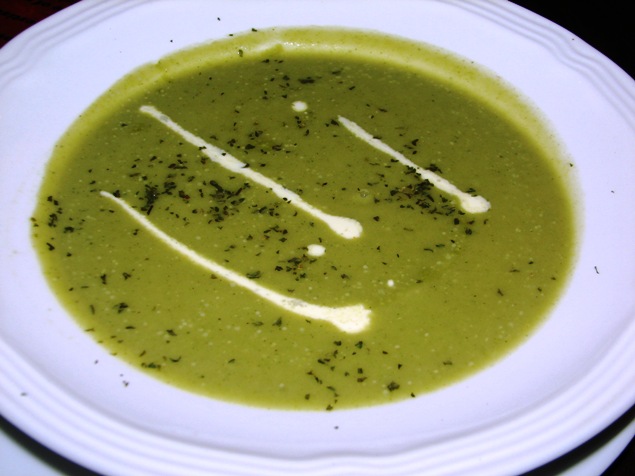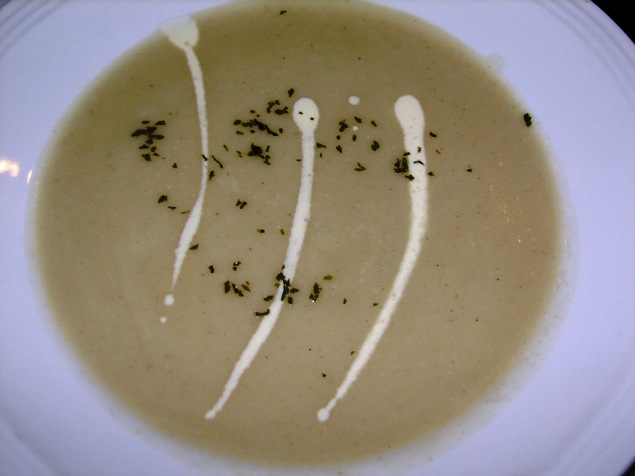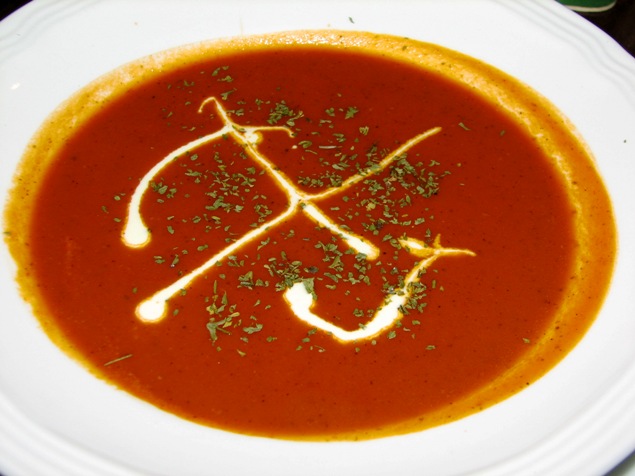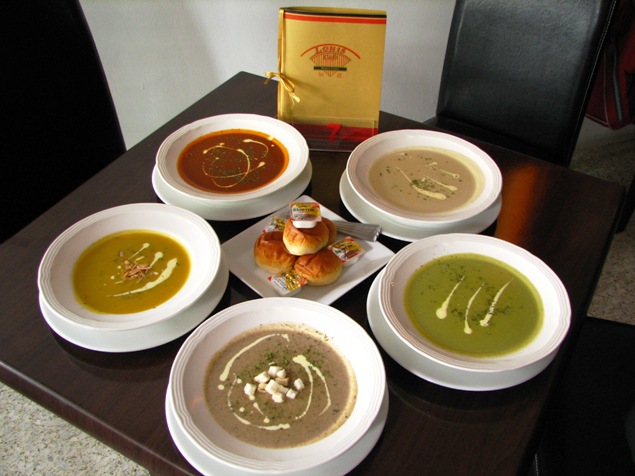 Main Courses are next.
Vegetarian Cutlet (RM15.90). This item is not in the menu yet. For all the veggie lovers, this is a must order food. The cutlet is a combination of potato, carrot, broccoli, cauliflower and corn. Nice!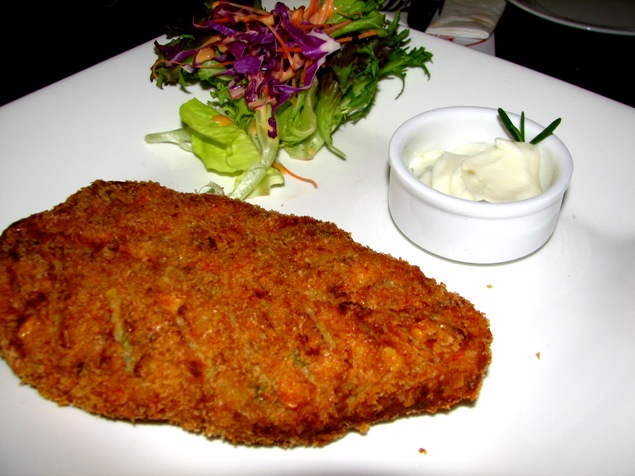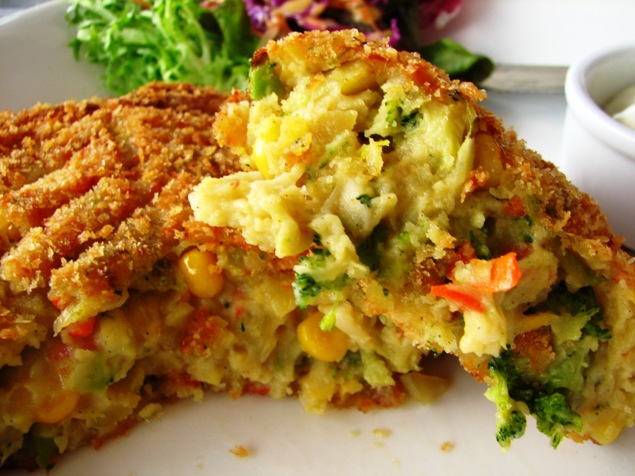 Fish Gordon Bleu (RM25). It used the Red Snapper Fillet, stuffed with a lot of ham & cheese and served with Lime Butter Sauce.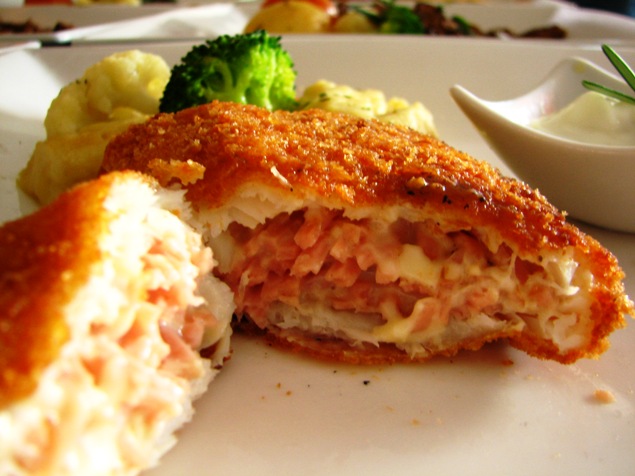 Sirloin Steak (RM28). It was grilled until perfection and served with Red Wine Sauce.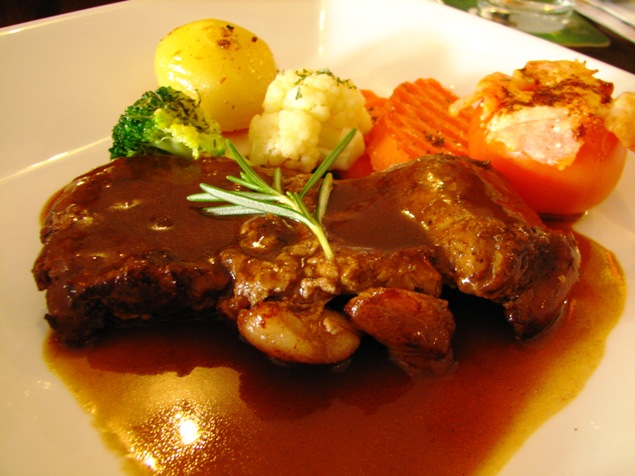 Beef Tenderloin (RM38). It was served with Peppercorn Sauce.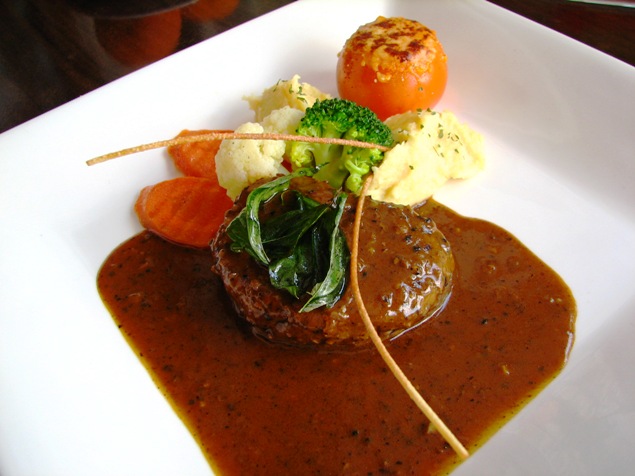 Red Snapper with Cream of Tomato Pulp (RM25).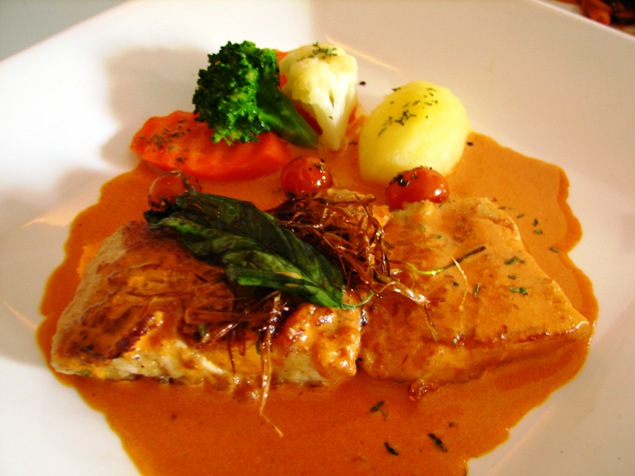 Pan Seared Salmon Steak (RM30).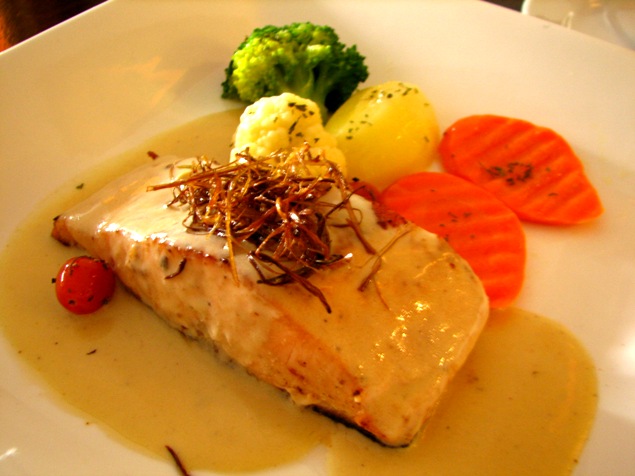 Grilled Lamb Chop with Brown Mushroom Sauce (RM22) served with Brown Mushroom Sauce.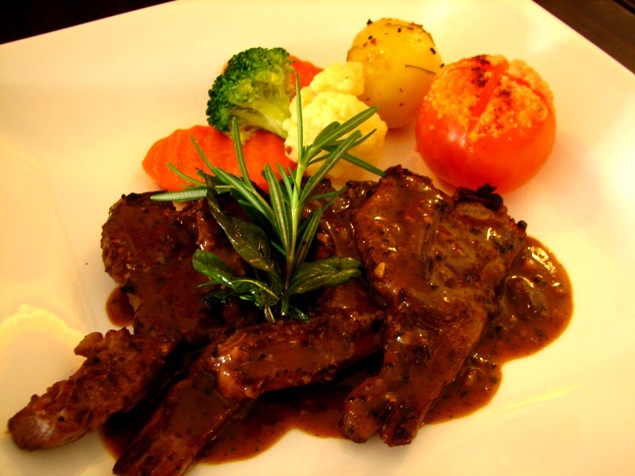 Chicken Stuffed Chicken (RM20) was served with baked chicken thigh and stuffed with cheese sausage.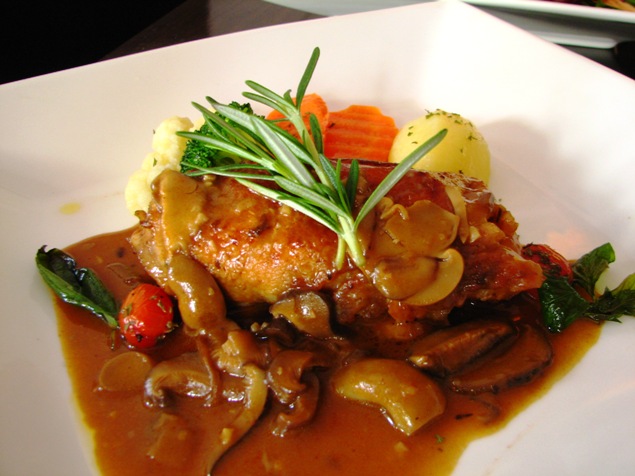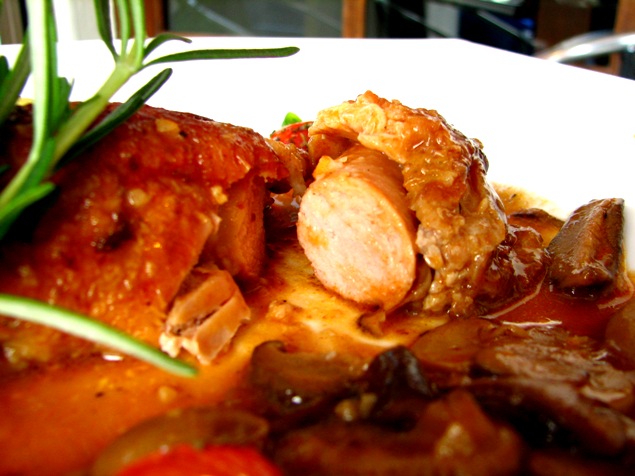 Chicken Tortilla (RM15.90).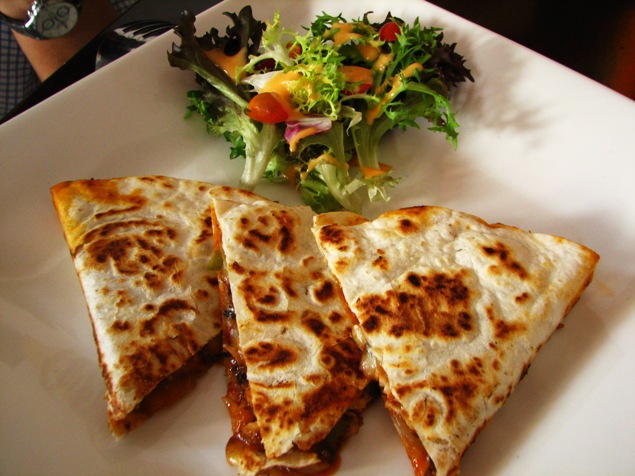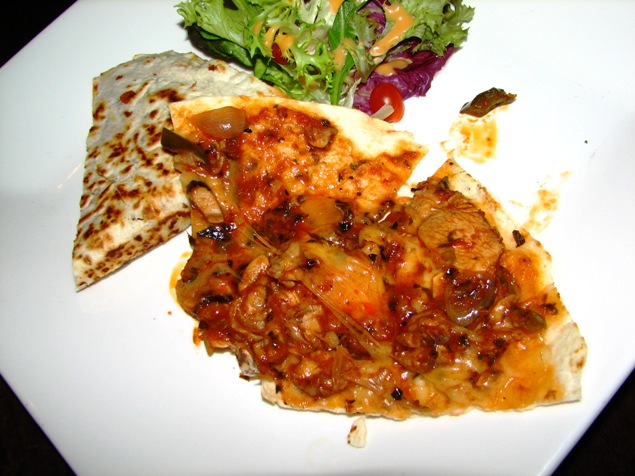 Spaghetti Arrabiata (RM16). It was a pasta with chilly, slices bacon and assorted wild mushroom in a spicy tomato pulp sauce.
Carbonara (RM16). The ingredients include slices bacon,ham, onion, fragrance garlic, assorted wild mushroom sauteed in butter enriched with cream and chopped herbs and grated Parmesan cheese.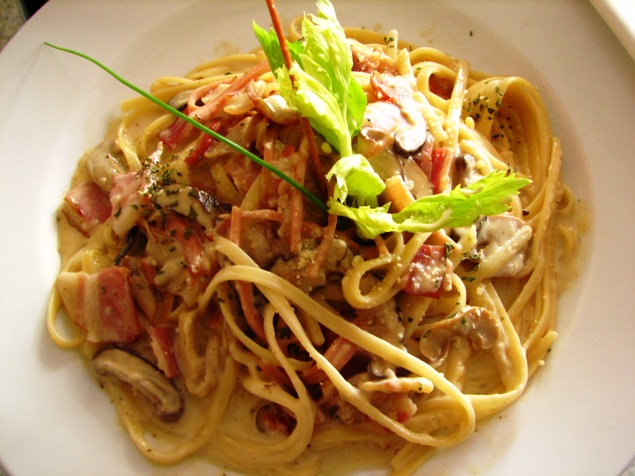 Drink and Dessert.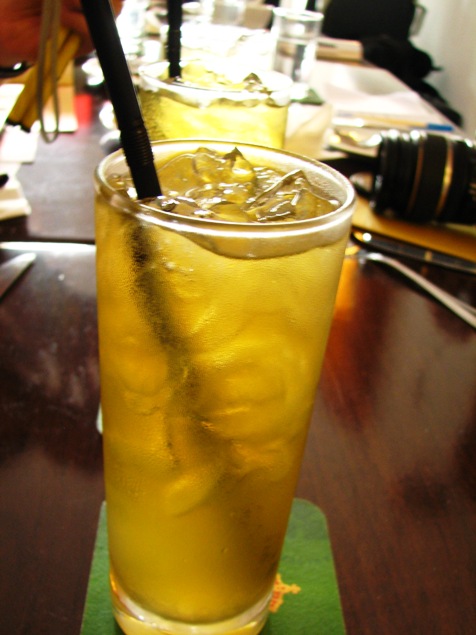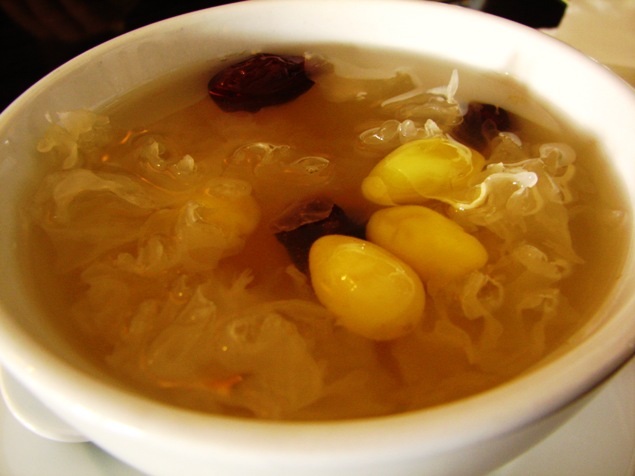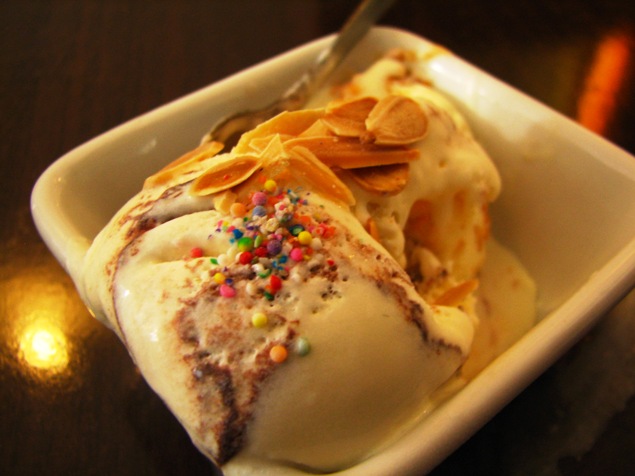 The Owner and Chefs.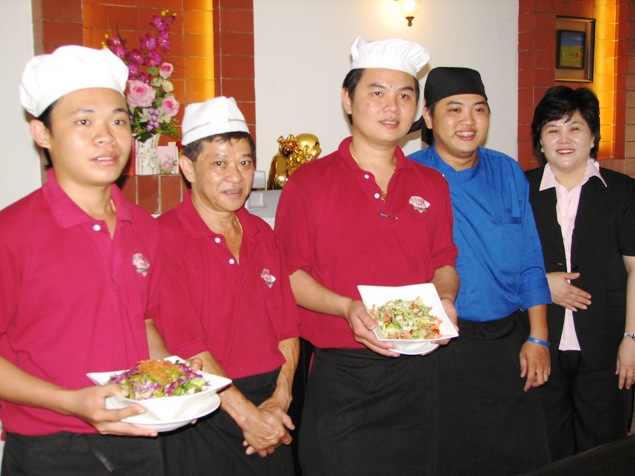 Address: 161-C, Argyll Road, 10050 Georgetown, Penang.
For any reservation, please call 04-2287729 or 012-470 1666 (Miss Teoh).
Buisness Hour: 11am – 11pm
Attendees:
Allen Ooi of Yummy Station
Criz Lai of Criz Bon Appetite
Lingzie of Lingzie's Tummy Treats
CK Lam of What2See Online
Huat Koay of PenangTuaPui
Rebecca of The Nomad Gourmand
Steven Goh of Steven Goh dot com
Gill & Jason of Gourmet Garden
Carrie of Cariso Delicacies Corner
Mary of Food Paradise
Bee of Buzzing Life
Mr. Lee of Kwong Wah Yit Poh
Map:

View Larger Map
Tags: Apple, Bacon, Beef, Broccoli, Carrot, Cauliflower, Cheese, Chicken, Cordon Bleu, Cutlet, Dessert, Drinks, Fettucine, Fish, Georgetown, Herbs, Lamb, Louis Cafe, Mushroom, Organic, Parmesan, Penang, Potato, Pumpkin, Red Wine, Salad, Salmon, Sausage, Scallop, Soup, Spaghetti, Steak, Tomato, Tortilla, Vegetarian, WiFi