If you see the title of this post, maybe you will have no idea on how the biscuit will look like. I have the same thought too, when I first heard it from my friend. My friend went to Ipoh last weekend and asked me whether I want the famous Kaya Puff. I rejected since I have the Kaya Puff before and I think they were too sweet. My friend was suggesting another biscuit to me, which is Lotus Meat Floss Biscuit.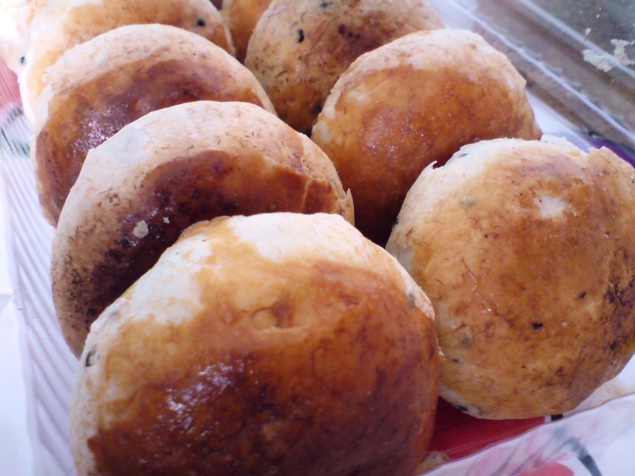 The Lotus Meat Floss Biscuit is exactly looks like the Tau Sar Pneah from the outside. Besides, the box never mention what biscuit is that. If someone just took it, they will think it was the Tau Sar Pneah.
Lotus Meat Floss Biscuit was just great. Oh, I just like the meat floss. Yummy. The meat floss was a lot inside the biscuit. For the lotus, at first I scared it will be too sweet. After I ate it, it was fine to me. Maybe the meat floss is too much and cover all the lotus taste. However, you still can taste the lotus. Lotus is at the bottom part while meat floss is on top.
One box of Lotus Meat Floss Biscuit has 12 pieces. It costs around RM12.80-RM13.80. My friend bought it to treat me, but forgot about the price. If you go to Ipoh in future, try to look for this shop Ching Han Guan, which is near to the Foh San Dim Sum Yee Hup Jalan Sultan Iskandar branch. The address and phone number are as below: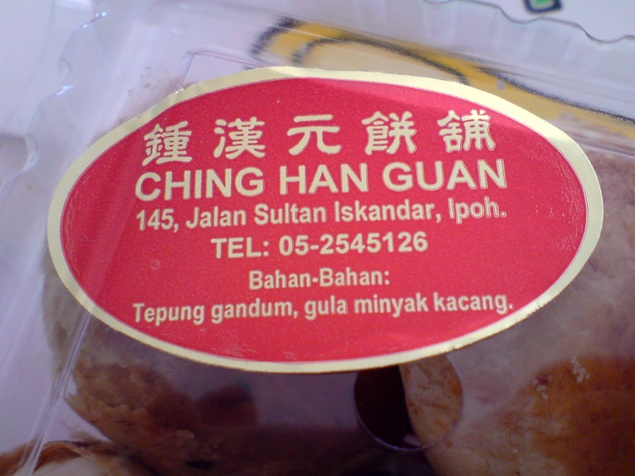 If you like meat floss, you must try the Lotus Meat Floss Biscuit from Ching Han Guan. It is recommended to call and book for the biscuit in advance.
Map:
http://wikimapia.org/#lat=4.5935468&lon=101.0836011&z=18&l=0&m=b
Opening Hour:
Monday – Saturday: 8:30 AM – 6:30 PM
Sunday: 9:00 AM – 12:30 PM
Address: 145, Jalan Sultan Iskandar (Hugh Low Street), 30000 Ipoh, Perak.
GPS Coordinates: 4°35'36″N 101°5'0″E
Phone: 05-2545126
Email: contact@chg.my
Website: http://www.chg.my
Tags: Biscuit, Ching Han Guan, Foh San, Ipoh, Kaya Puff, Lotus, Meat Floss, Pastry, Perak