Ko Fu Loft has a big banner in the main hall of Gurney Plaza. If you are taking the escalator, you will be able to see it. I have the chance to go for a food review together with all the food bloggers, thanks to Jian and Criz. If I am not mistaken, we have more than 20 people.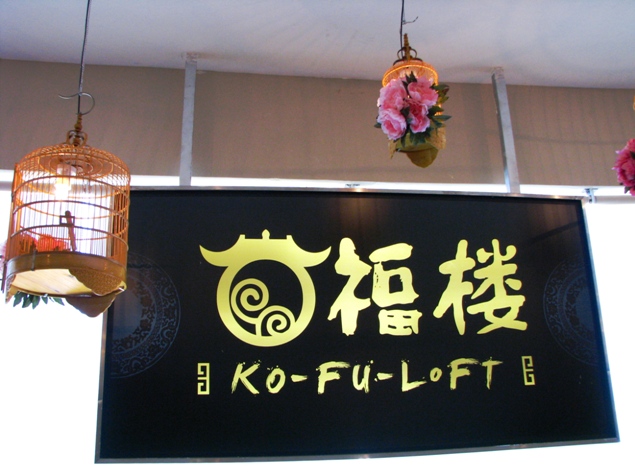 Let's start with the Appetizers.
Ko Fu Sesame Seed Ball (RM10.90)
Taste normal. The minced meat is mixed with mushroom.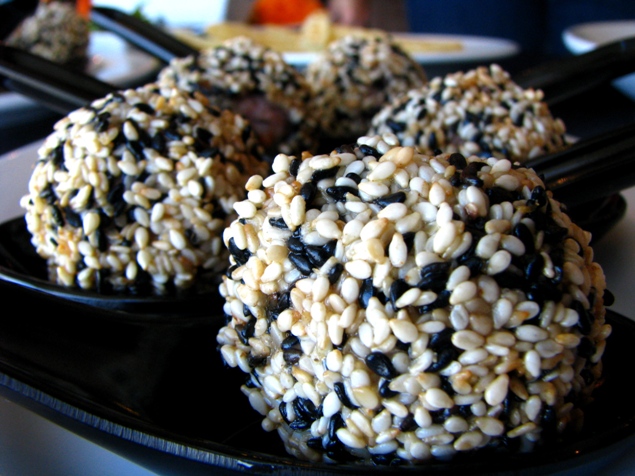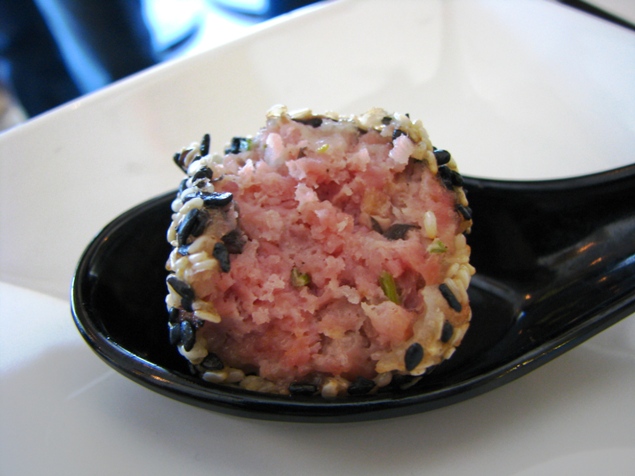 Crystal Spring Roll Skin Stuff with Vege & Chicken Meat (RM6.90)
If you just eat it without the sauce, it is tasteless. With the sauce, it makes it better. This appetizer can get in most of the restaurant. One of them that I can remember is the Miss Saigon in Egate.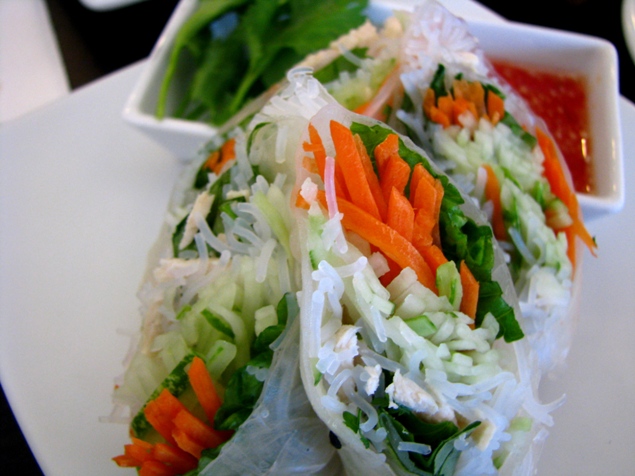 Main Course
Fried Seafood Emperor Noodle (RM12.90)
The noodle looks tempting. However, it is just for the look. The noodle is tasteless. I never think of adding soy sauce and test it out. Maybe with soy sauce, it will be better?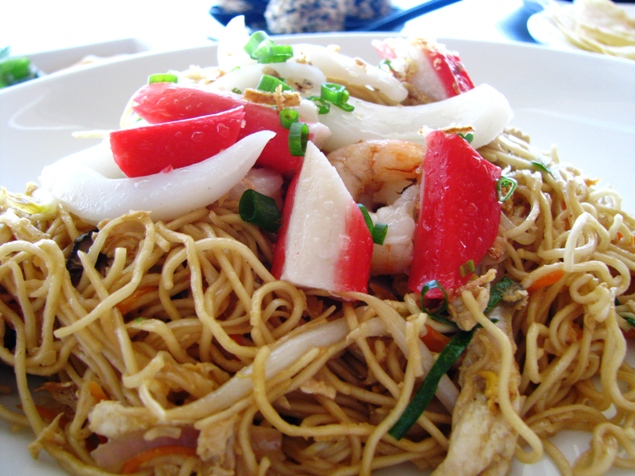 Deep Fried Homemade Bean Curd (RM12.90)
Normal dish. A bit oily but not bad.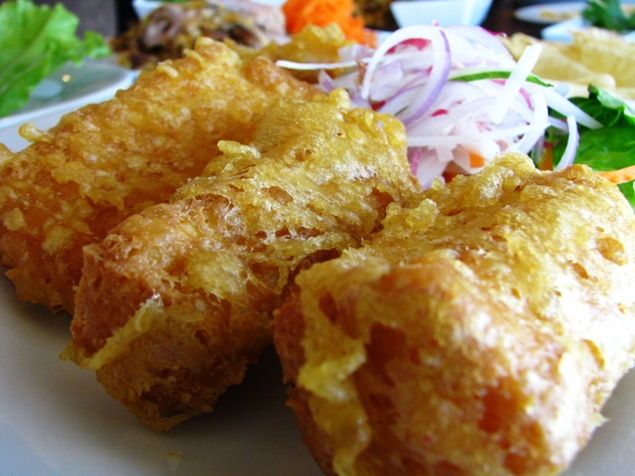 Deep Fried Five Spices Calamari (RM13.90)
Another normal dish. Nothing special.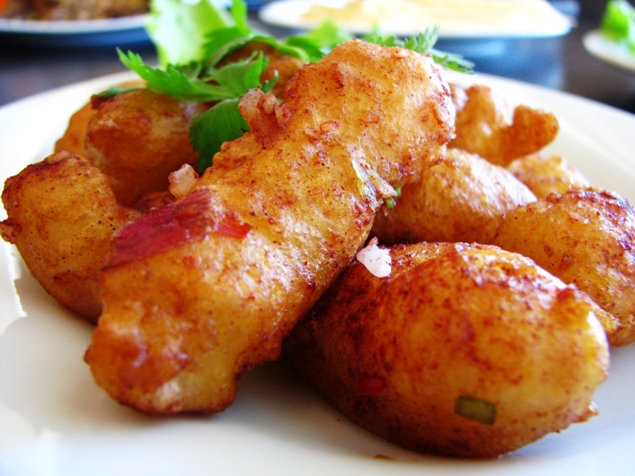 Jindo Pork Ribs (RM14.90)
I like this Pork Ribs. Taste good due to the pepper? Anyway, nice!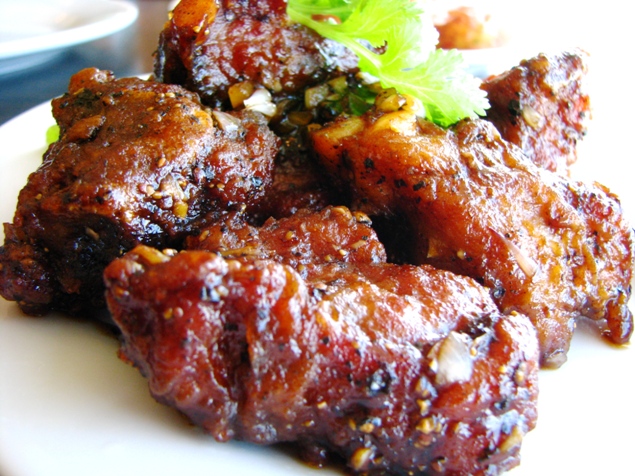 Szechuan Aromatic Duck (RM18.90)
Many felt that the meat is a bit dry. It is OK to me. I recommended to put some sauce and wrapped with the egg slices before you put into your mouth.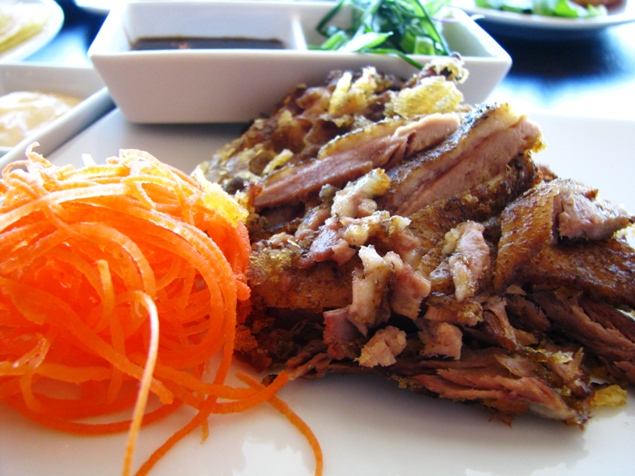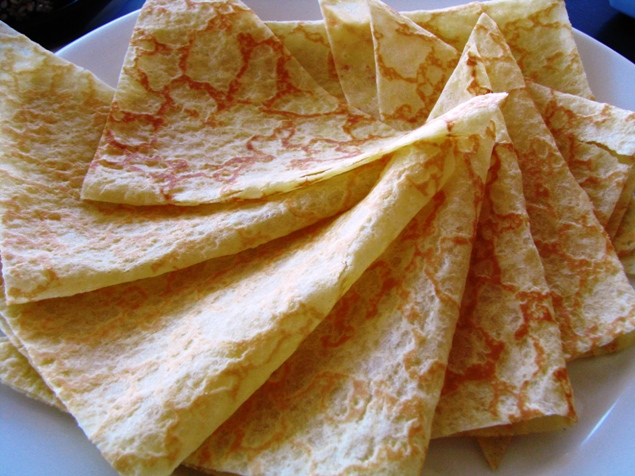 All in 1 Roasted Meat with Vegetables
This is the so call "Pun Choi". The taste is weird. But, on other tables, it seems to be great since some of them like it. I would suggest to have the same serving for all diners. If not, some table will not like it (like ME) and some table will like it (Allie and Steven).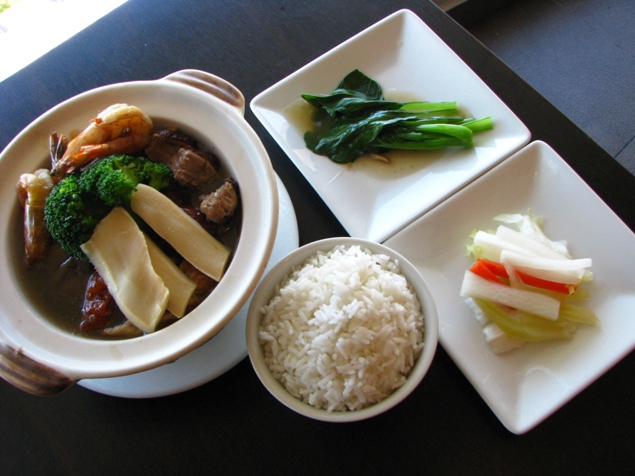 The prawn is not fresh and the abalone is too dry. Luckily, the presentation looks nice.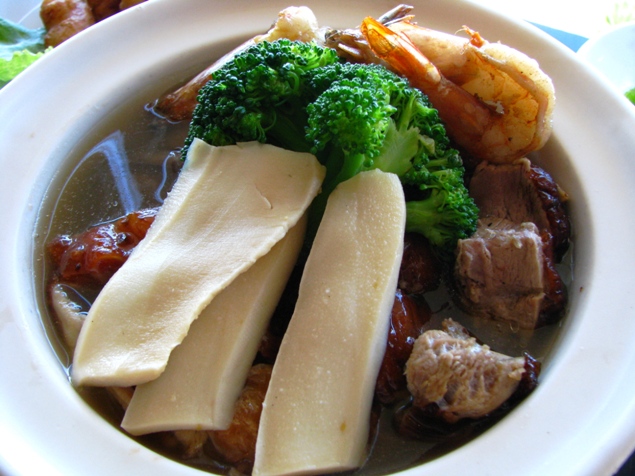 Dim Sum
Steamed Fresh Prawn Dumpling – Har Kau (RM5.50)
It has 3 prawns. Oh…. I love it.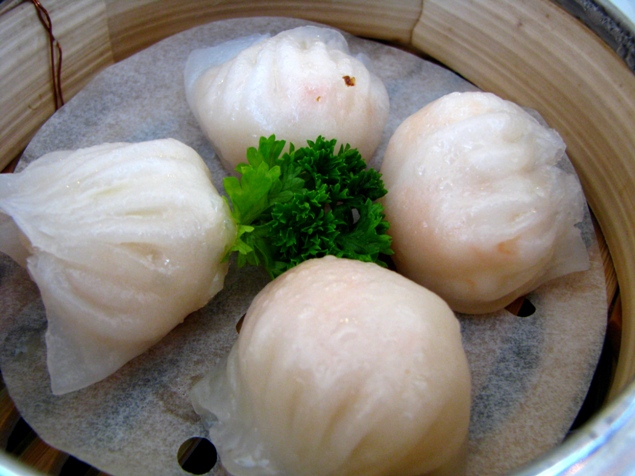 Minced Squid with Crab Claw Meat (RM6.90)
This dim sum is a bit not fresh. Many of us are having the same perception.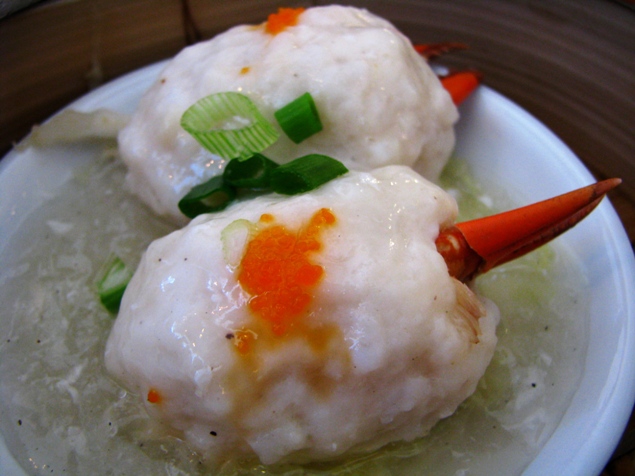 Pork Dumpling with Fish Roes – Siew Mai (RM5.50)
Siew Mai in Ko Fu Loft is a bit special to me. From the look, it is exactly the same as what we find in other dim sum restaurant. However, if you bite on it, you will notice that the Siew Mai has prawn and mushroom, on top of the pork. Nice.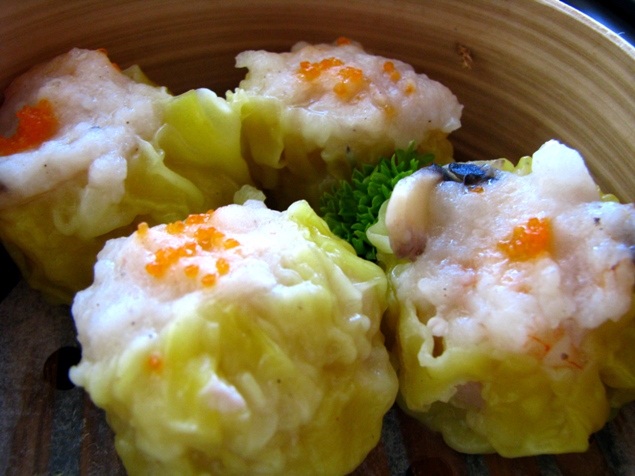 Signature Steamed Custard Creamy Bun (RM5.50)
Another nice dim sum. The Custard Creamy Bun is really creamy. I'm loving it.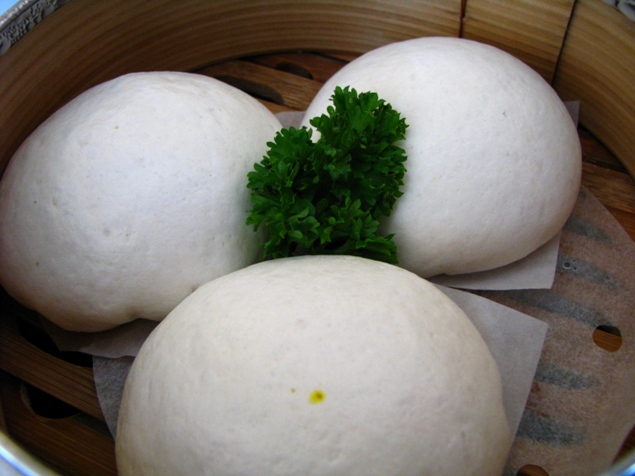 Deep Fried Pandan Lotus Paste Dumpling (RM4.50)
One word, nice.
Deep Fried Yam Paste with Minced Pork (RM4.50)
From the outside to the inside, it is same from other restaurant. However, another thumbs up dim sum from Ko Fu Loft.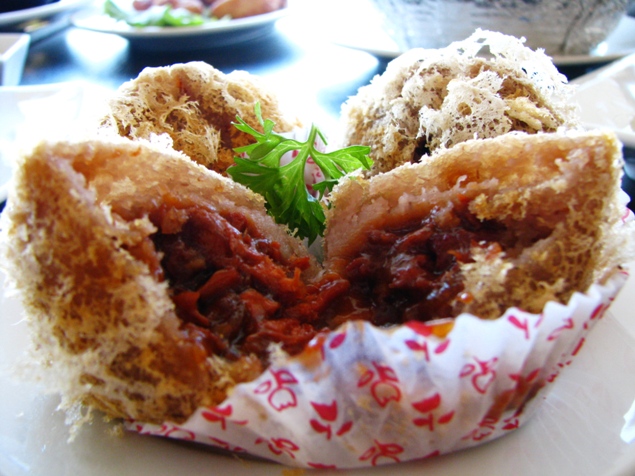 Dessert
Dessert of the Day (RM3.50)
If you were there, you can see Cariso's expression when she first drink this dessert. In fact, everyone is also having the same expression on the first taste. It tastes weird. Inside the dessert, it contains water chestnut and sago. If you continue eating, it becomes better.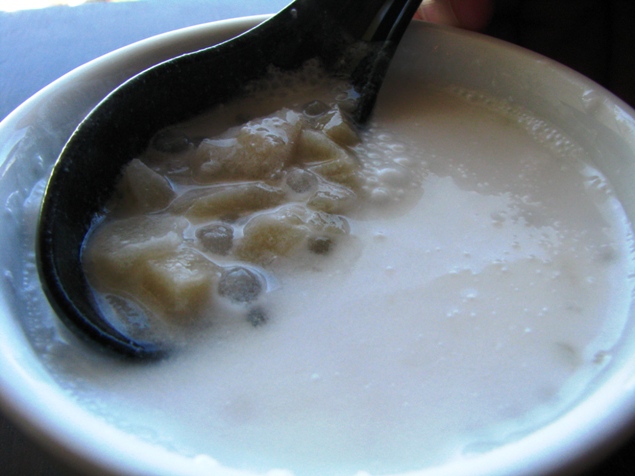 After the food eating session, the chefs post in front of the restaurant and let us take the photos.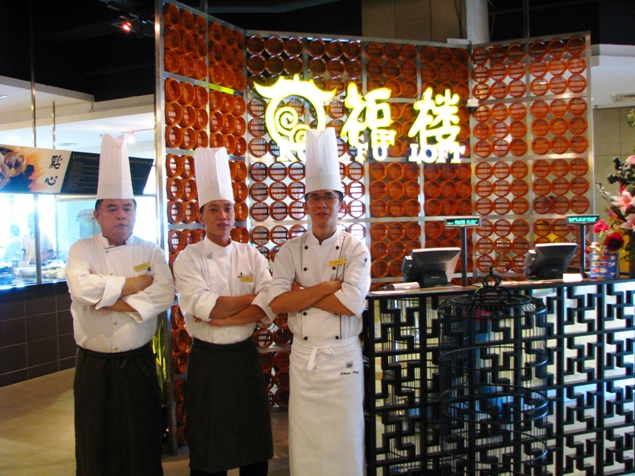 Every food blogger is getting one RM5 Voucher, valid till 30th June. Maybe I will use it to get the Signature Steamed Custard Creamy Bun. LOL.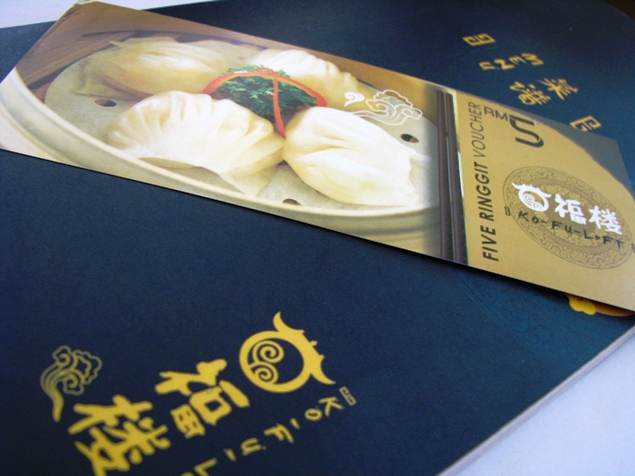 Overall, the dim sum is definitely the best among all dishes that we tried. I like them! For the main course, improvement is needed. This is only applicable to me. Maybe you will like those dishes, since all of us have different taste bud. Furthermore, there are still a lot of dishes in the menu that we never tried. So, if you like Chinese cuisine, you can try it out yourself.
Address
170-04-59 Plaza Gurney,
Persiaran Gurney,
10250 Penang, Malaysia
Tel: 604-229 5011
Fax: 604-2294011
Business Hour:
10am-10pm on weekdays
9am-10pm on weekends
Attendance
CK
Criz
Jian
Gill & Jason
Mary
Bee
Cariso
Now Eating
Food Promotions
Allie
Allen
Food-4Tots
Penang Tua Pui
Steven
Nutty Eve
Christy
Tags: Bean Curd, Bun, Chicken, Chinese, Crab, Custard, Dessert, Dim Sum, Duck, Dumpling, Fried, Gurney Plaza, Lotus, Meat, Mince, Noodle, Pandan, Penang, Pork, Pork Ribs, Prawn, Sesame, Spring Roll, Squid, Steam, Vegetables, Voucher, Yam