I get to know about the Old Town Kopitiam breakfast from the radio advertisement for quite some time. Every time I listen to the ad, I tell myself I want to give it a try. However, time is not allowed me to do so. Besides, Penang has so many nice hawker food during breakfast, it is hard to decide on what to eat. Few weeks back, I finally decided to bring my mum to have the breakfast at Old Town Kopitiam, Bayan Baru branch. At the same time, I can train my food shooting skill as well, one stone kills two birds.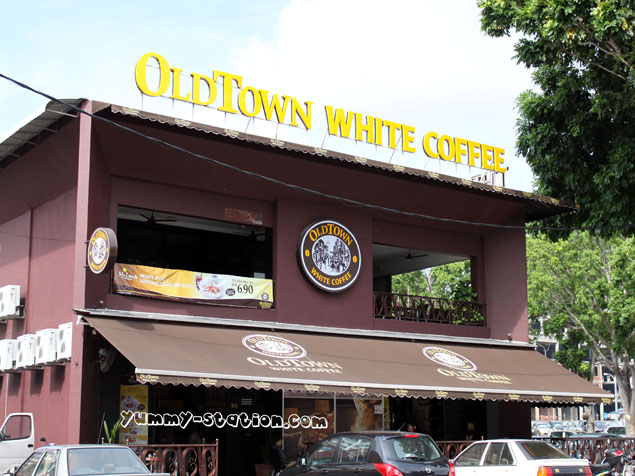 I waited for quite some time for the menu but seems like no one is free to entertain me. I have no choice but to raise my hand and asked for the menu. The menu is different from my last visit. It looks new and "shining".
Menu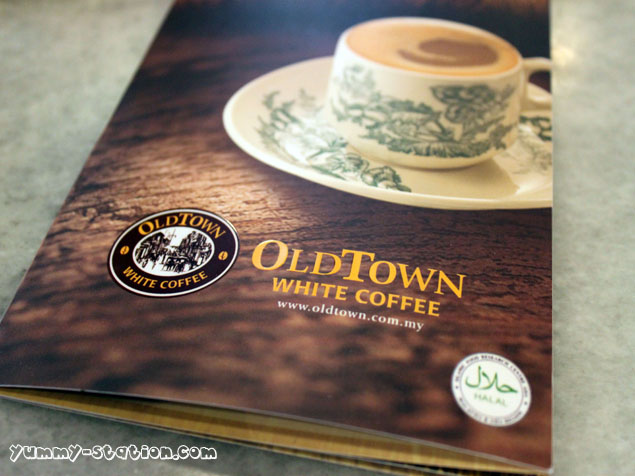 There are total of 5 breakfast choices:
1. My Toast (RM4.50) – Kaya and Butter Toast (Single), Omega Soft Boiled Eggs and Kopi O or Black Tea (Hot/Cold).
2. My Meehoon (RM3.90) – Meehoon Siam and Kopi O or Black Tea (Hot/Cold).
3. My Nasi (RM 5.50) – Nasi Lemak Classic and Kopi O or Black Tea (Hot/Cold).
4. My Noodle (RM5.50) – Noodle Soup with Egg, Sausage & Vegetables and Kopi O or Black Tea (Hot/Cold).
5. My Western (RM6.50) – Toast, Sausage, Egg, Red Bean and Kopi O or Black Tea (Hot/Cold).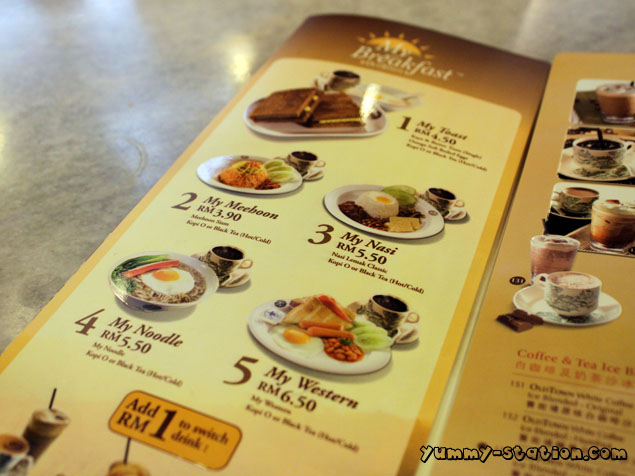 If you don't like the Kopi O or Black Tea, you can switch your drink by adding additional RM1. There are 3 choices:
1. Old Town White Coffee (Hot/Cold).
2. Fresh Lemon Tea (Hot/Cold).
3. Old Town White Milk Tea (Hot/Cold).
I ordered My Toast and my mum ordered My Meehoon. For the drink, we just stick to Kopi O, without switching to other drinks.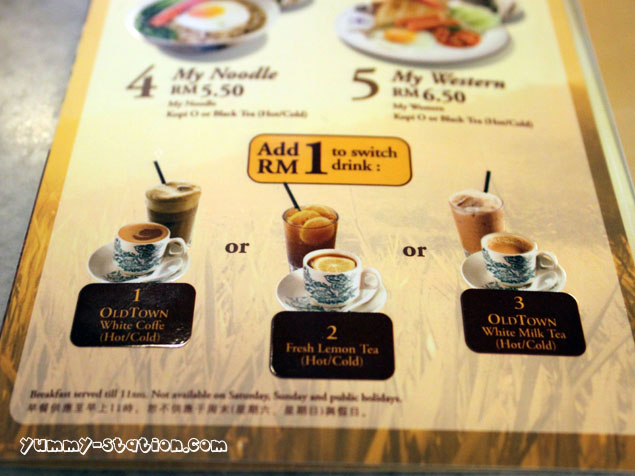 This is our Kopi O (Black Coffee).  The Kopi O was  too bitter without putting the sugar. I need to get the sugar from another table.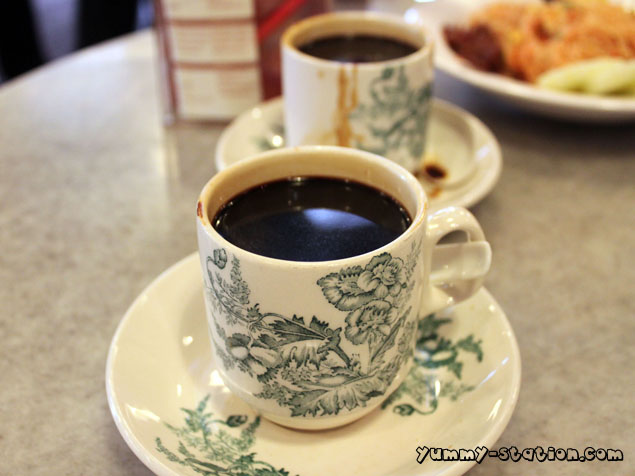 Kaya and Butter Toast. This is a MUST order when dine in Old Town Kopitiam. I like it a lot.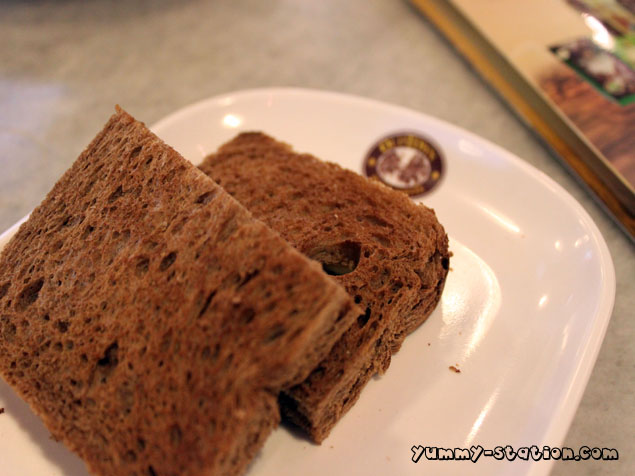 2 small strips of butter inside the toast. The toast on that day is a bit cold. I prefer it to be warm.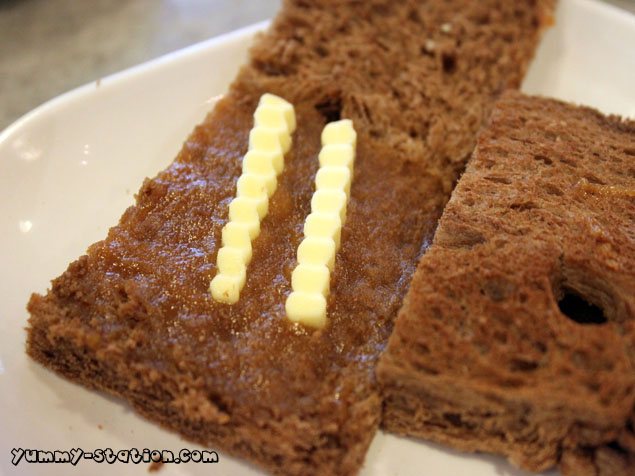 Next, 2 Omega Soft Boiled Egg. It is nice to have it with soya sauce and pepper.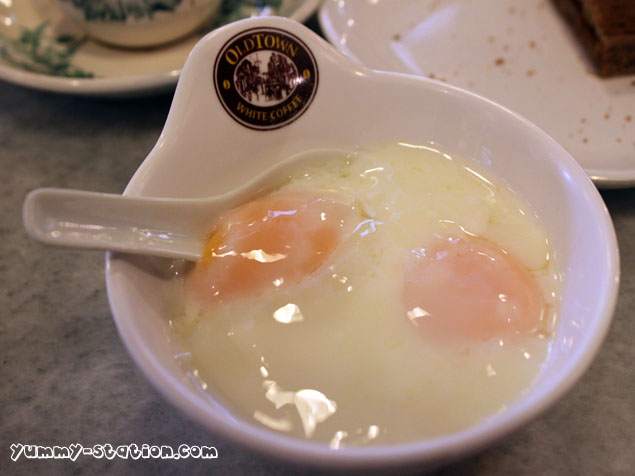 Meehoon Siam. My mum left a bit for me to taste. It is sour and a bit of spiciness, but nice, especially the chili/sambal. At first, I thought Meehoon Siam will come in a small plate, since this breakfast set is the cheapest among all. I was wrong. It comes in quite a big portion.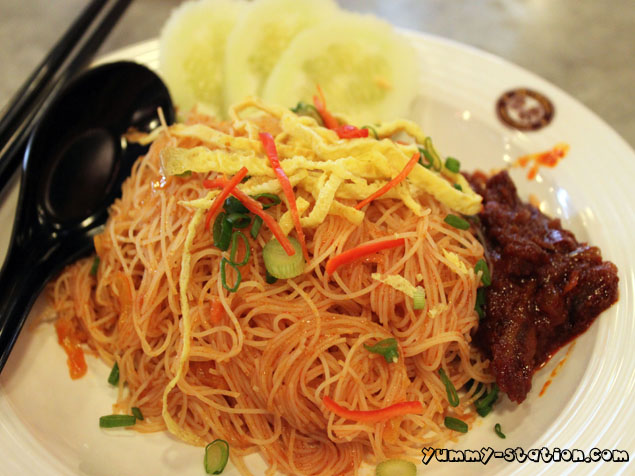 Overall, it was a good decision to dine at Old Town Kopitiam for breakfast. From as low as RM3.90, you can have a wonderful breakfast, to cheer up your day. The Kaya and Butter Toast was still up to standard. Meehoon Siam was a bit surprise to me. My mum likes it. If you are bored of Penang hawker food, try to have your breakfast at Old Town Kopitiam.
Old Town Kopitiam Breakfast is served until 11am from Monday to Friday. It is not applicable for Weekends and Public Holidays.
Tags: Bayan Baru, Boil, Breakfast, Butter, Chili, Coffee, Egg, Kaya, Kopitiam, Lemon Tea, Meehoon, Nasi Lemak, Noodle, Old Town, Old Town Kopitiam, Omega, Penang, Pepper, Red Bean, Sambal, Sausage, Siam, Soya Sauce, Toast, Western, White Coffee, White Milk Tea