This is the 2nd time in this year I went to The Captain's Restaurant in the Penang Swimming Club. I think many of you knew about this, only members can bring their friend into the club. My friend is the member, that is why I have the chance to dine there.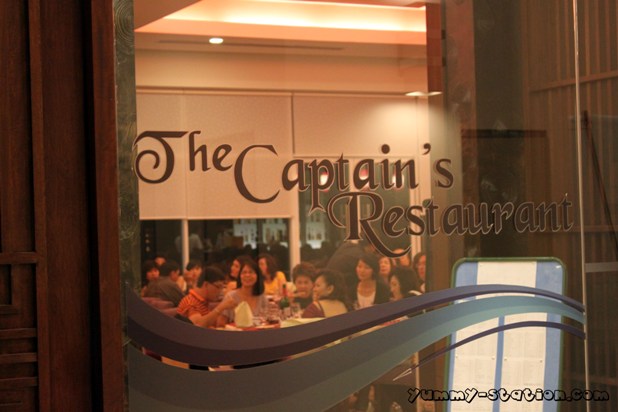 Entrance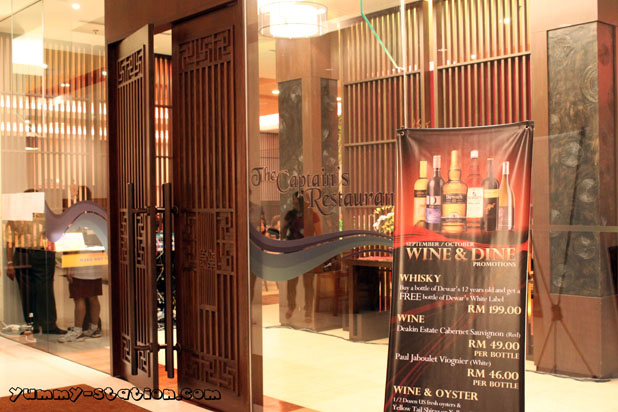 Table setting.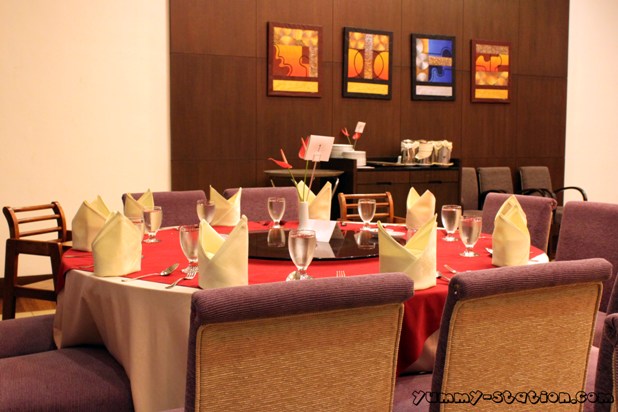 Vegetables. It is Kai Lan, right? I only know how to eat. LOL.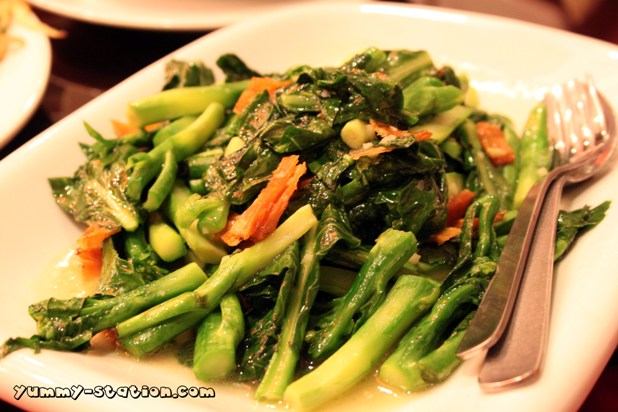 Mix Vegetables and Prawn Egg.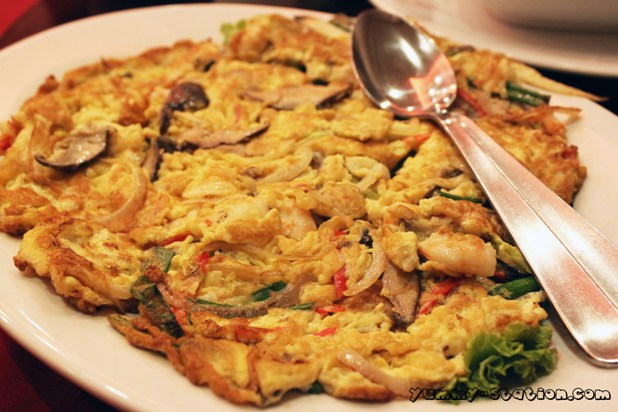 Tofu.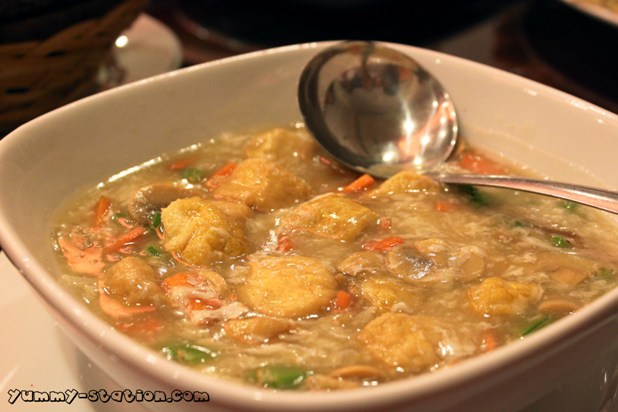 Fish Curry.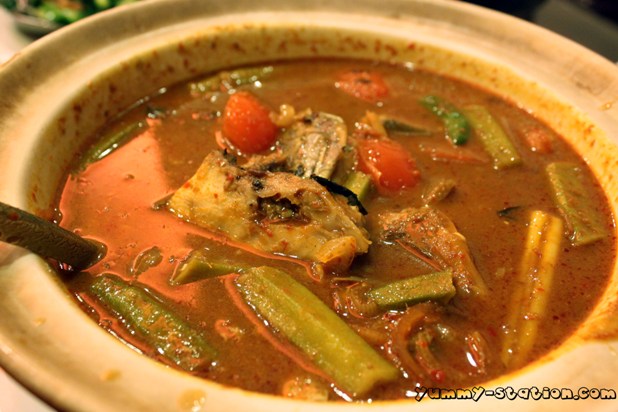 Chicken with Mango and Onion Slices. I like this dish. In fact, all has been eaten up in just a short time. This is the dish that we also ordered during our last visit.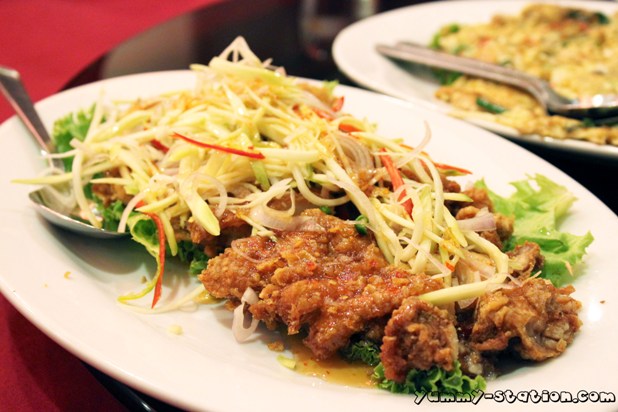 Peking Duck Skin. It is crispy but I assume it is also high cholesterol. The advice is, don't take too much.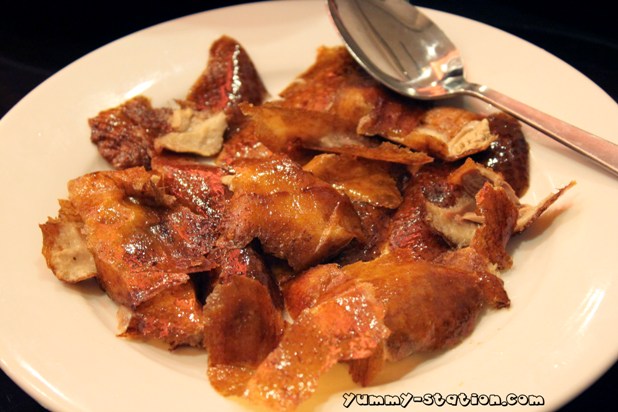 The complete set of Peking Duck. Maybe you will ask, where is the duck meat? Scroll down and you will know.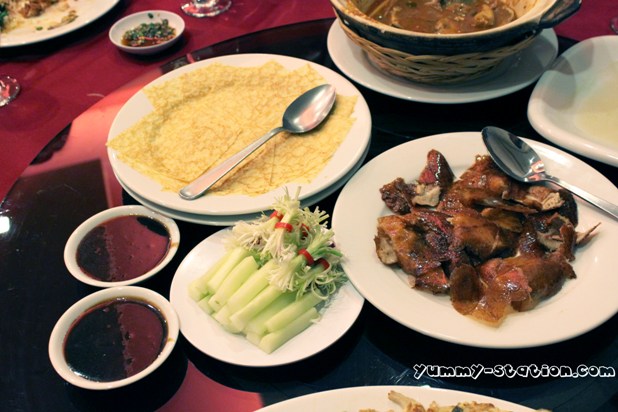 Black Pepper Duck. This is where the dick meat gone to. The pepper is too much, make it too spicy and not good.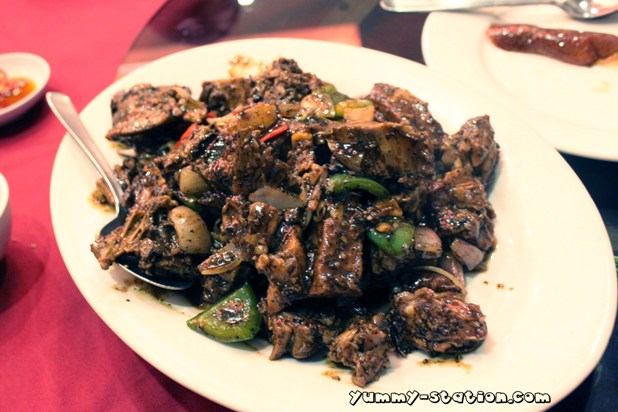 After the dinner, we ordered the dessert, Honeydew Sago with Ice Cream.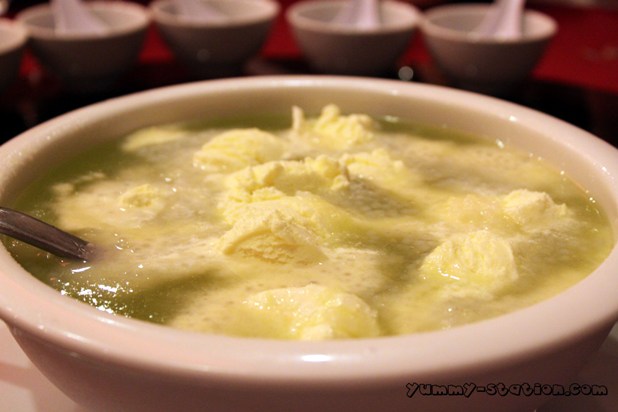 I am disappointed with this dessert. Not cold enough. The taste also not that good. It is below average.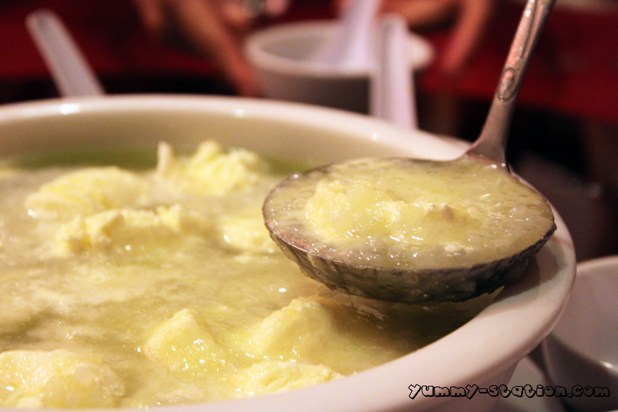 Overall, all the dishes are normal. On that night, the restaurant is having some function in the main hall. We have to sit at the back of the restaurant. I feel it is better since it will be more quiet. Actually, the main purpose for us to go there is to go to the karaoke after the dinner. For the food, I am not really pay much attention, as long as can it can be eaten.
The Captain's Restaurant (Level 14)
Mon – Sat
Lunch 11:30 noon – 3:00 pm
Dinner 6:00 pm – 10:30 pm
Sun & Public Holidays
11:30 am – 10:30 pm
Serves a wide selection of Chinese, Western and local cuisine. Formal and informal dining.
Dress Code for formal section – strictly no shorts, shirts without collar or slippers.
Tags: Black Pepper, Captain's Restaurant, Chicken, Chinese, Dessert, Egg, Honeydew, Mango, Onion, Peking Duck, Penang, Penang Swimming Club, Prawn, Sago, Tofu, Vegetable