I seldom go out of Penang island to have lunch or dinner. This time, I went to Jalan Raja Uda in Butterworth to have a steamboat dinner due to a friend gathering. It's already 7.30pm when I reached.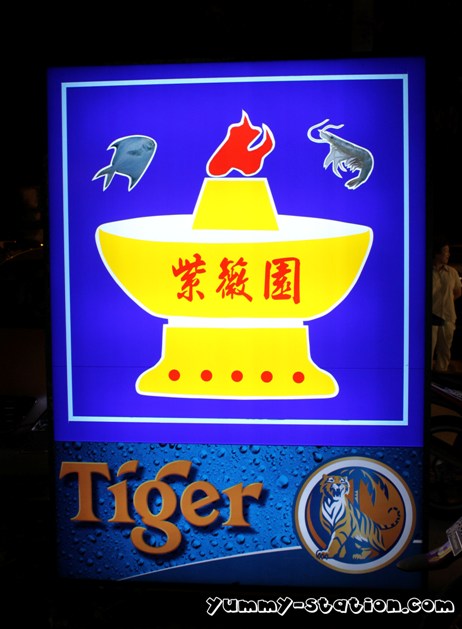 As you can see, there are so many steamboats on top of the stalls.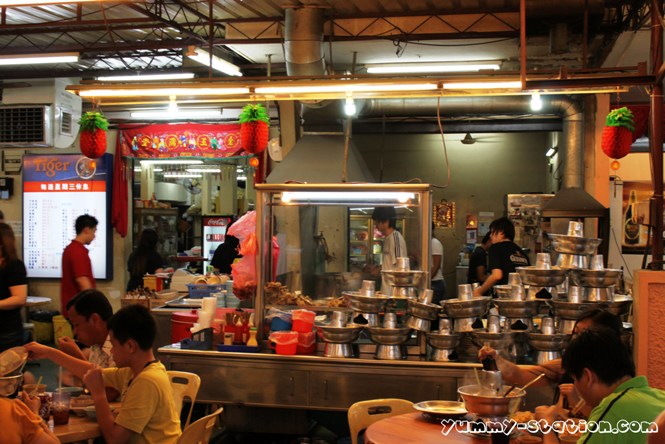 Besides, the place is crowded with people.
After waiting for some time, here comes the steamboat ingredients. This is only part of them. Later, we have additional order on some of the items.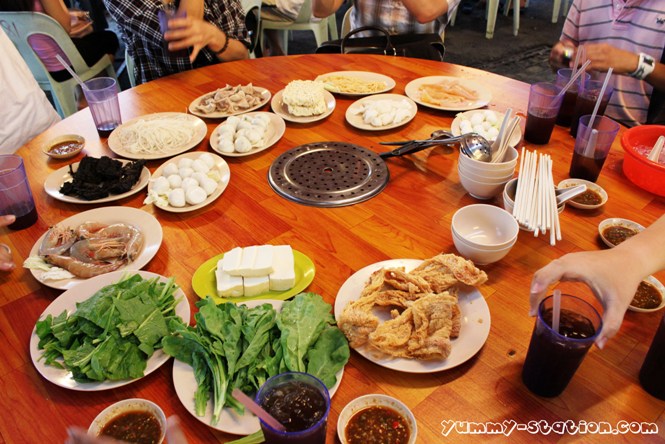 Prawns. I have forgotten whether I have eaten this or not since there are only 5 to 6 prawns in a plate.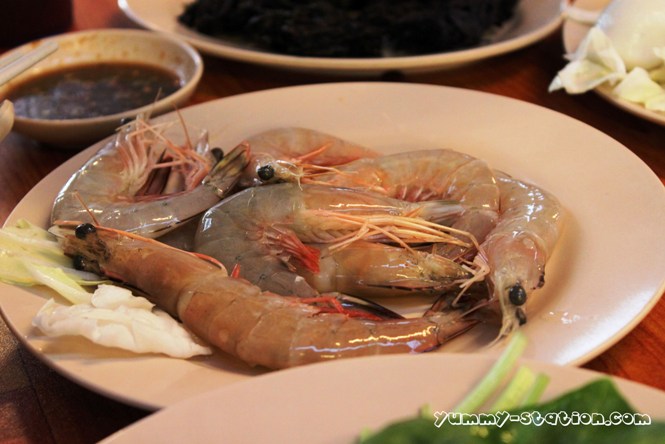 Fried bean curd.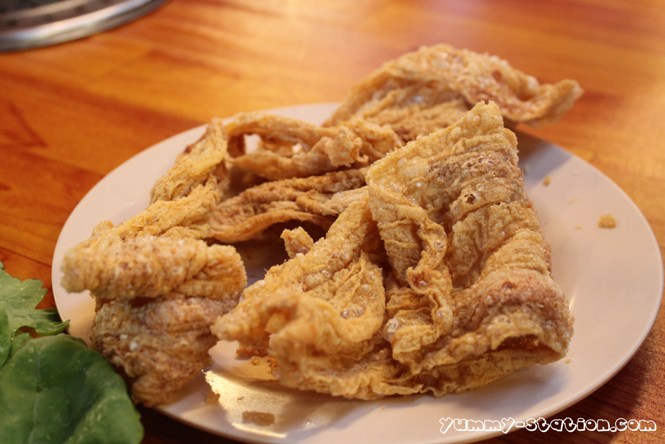 Tofu.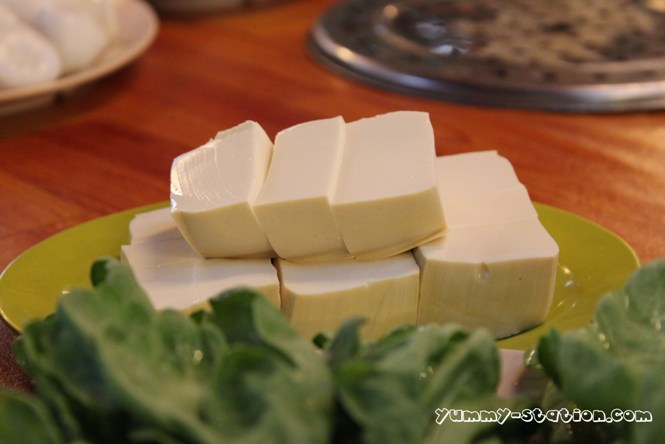 Fish balls. I like meat balls more. We have ordered extra meatballs but I never take the photos on it. There are Mee Hoon and noodle as well.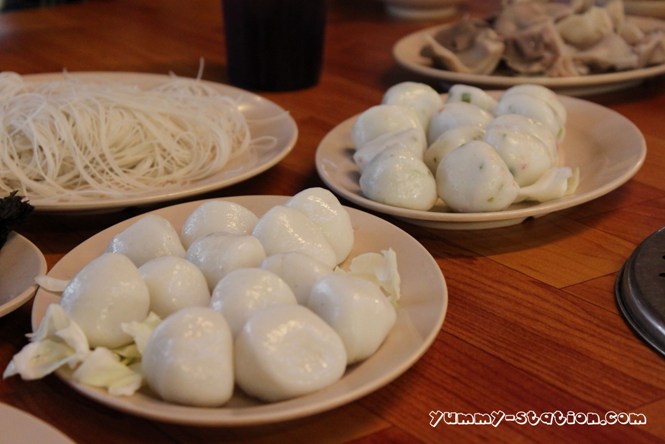 Chili sauce.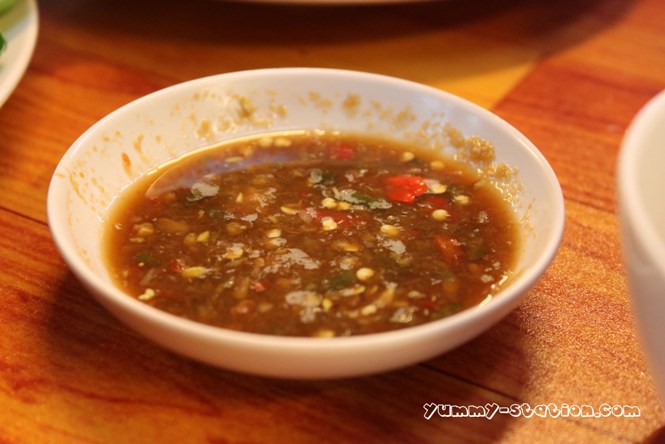 For steamboat, the most important thing will be the soup. Luckily, the soup for Zi Wei Yuan Steamboat really tastes good. Yam is one of the ingredients inside the soup.
Do you notice anything special from the photo below? Yes, it is the charcoal. The steamboat is using the charcoal, instead of the gas stove. As you can see, the charcoal is put in the center of the steamboat.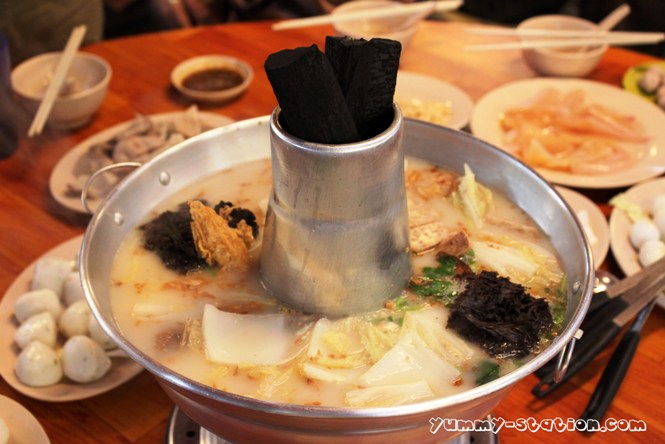 See, all the hungry ghosts. Cannot wait any longer to enjoy the steamboat.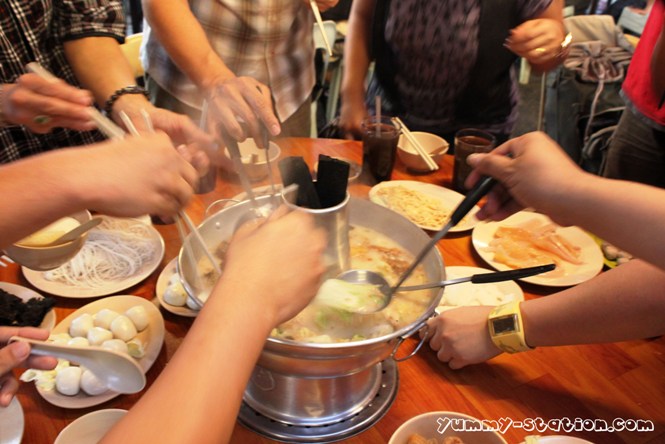 Here is the fire. It makes the steamboat becomes special. Hard to see fire in the center of steamboat.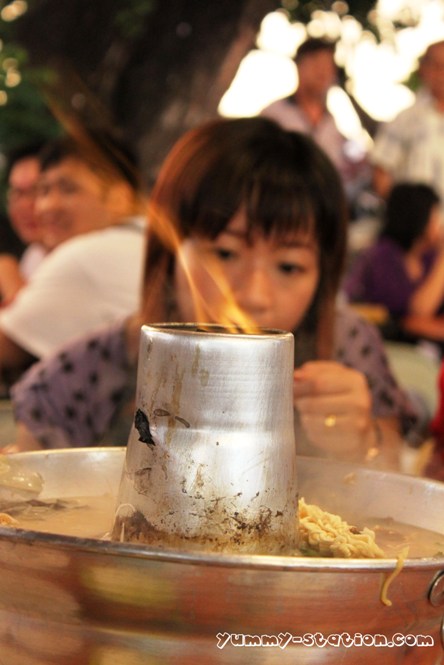 Steamboat is a good choice when you dine with a group of friends. The more people you have, the more lively it will be, right?
Address
No. 6525, Jalan Raja Uda
12300 Butterworth
Penang
Tel: 04-331 2736 / 012-452 4741
Business Hour:
6pm ~ 11pm, closed on every Wednesday
Tags: Bean Curd, Butterworth, Charcoal, Chili, Fish Balls, Meat Balls, Mee Hoon, Noodle, Penang, Prawn, Raja Uda, Soup, Steamboat, Tofu, Yam