It has been a long time I never go to town area for breakfast. I am lazy and it is far from my place. My friend who stayed near me suggested to go town for breakfast one day. I am OK and agree. We headed to Nagore Road, to look for a restaurant called siTigun. It is easy to spot. It is the same row as the Sugar Dynasty Dessert.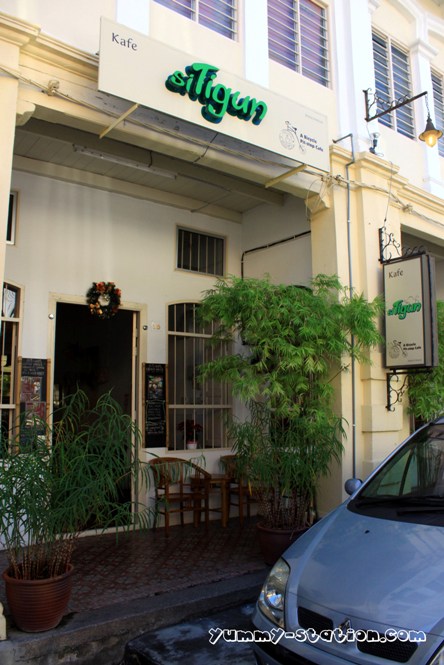 Both of us want to order Cappuccino at first. Due to the sake of photo taking, I changed my order to hot chocolate. However, siTIgun is famous with its coffee. I have been recommended to order the coffee instead. In the end, my friend changed to Latte while I stick to my Cappuccino.
Latte (RM 5.80)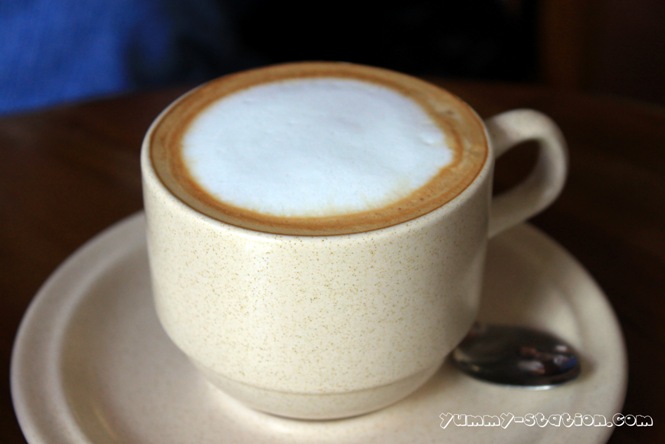 Cappuccino (RM 5.80)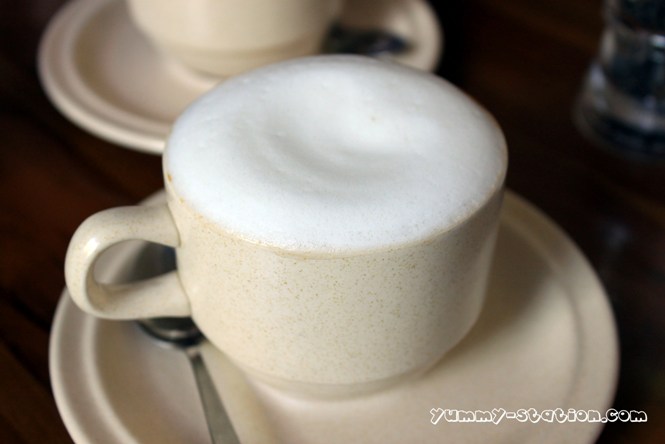 Croissant with Bacon, Egg, Butter and Jam (RM 7.80)
This is the only breakfast set that I can order. I want to order spaghetti but it is only available after 11am. Sigh… However, this breakfast set seems not bad at all.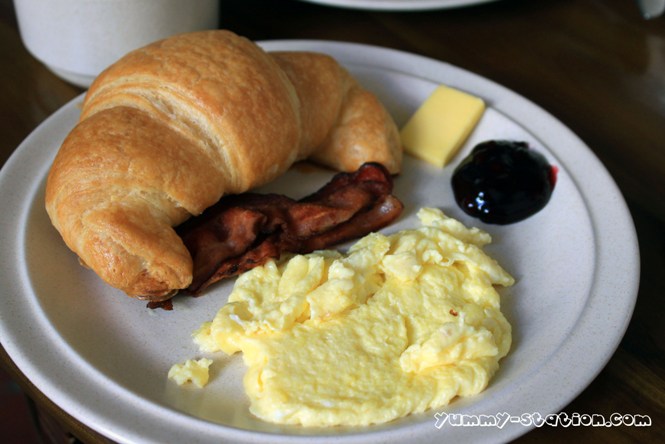 The croissant is fresh, I like it. The bacon is a bit too small and the portion of Scramble Eggs is just nice. We cut the croissant into 2 and stuff it with bacon and egg. It's not easy to cut since the croissant is crispy. It becomes messy if you are not good at it.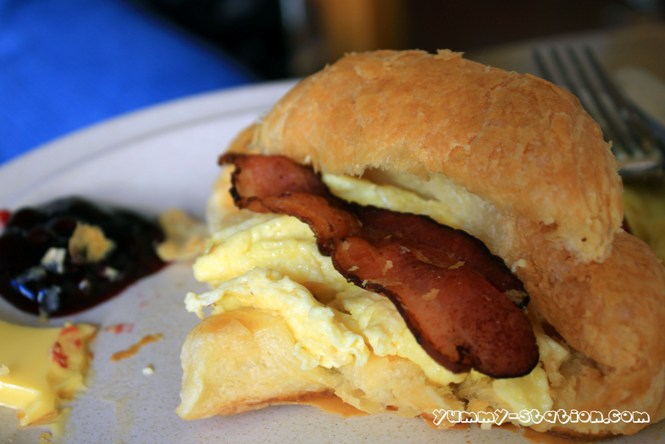 After finished our breakfast, we walked around and took some photos. There is a little garden at the back of the dining area.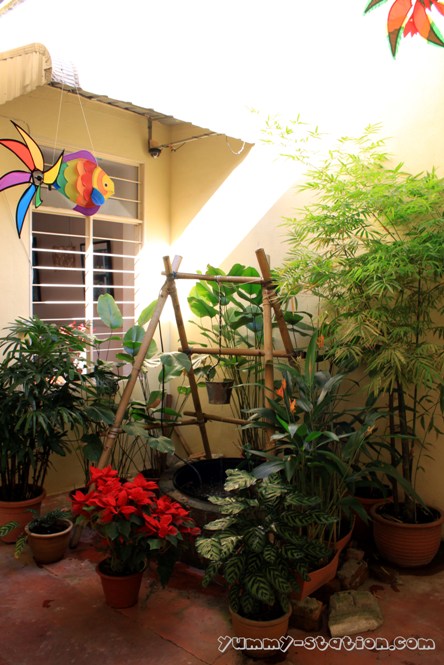 You can sit and relax by the garden while you are having a cup of coffee. Relaxing.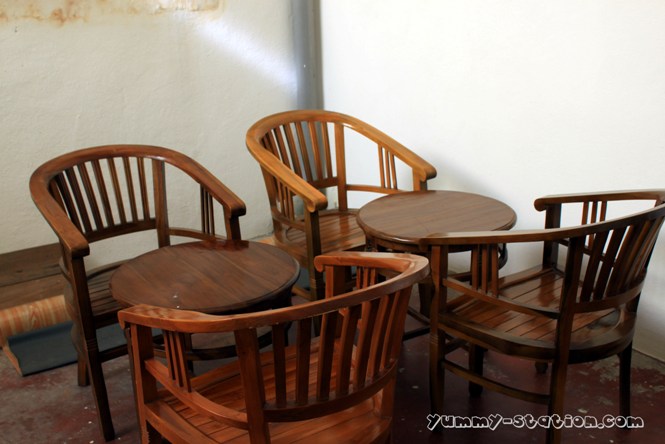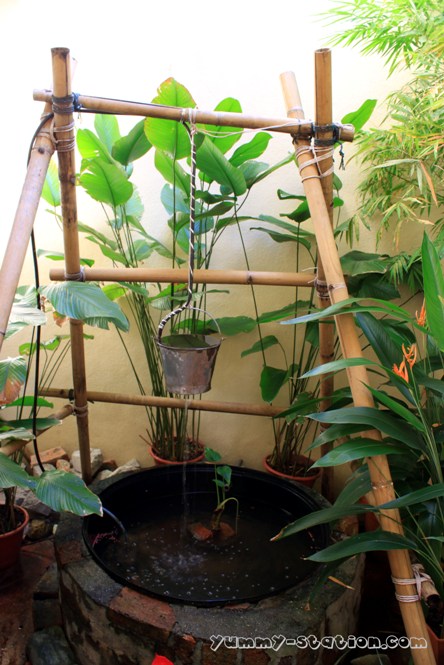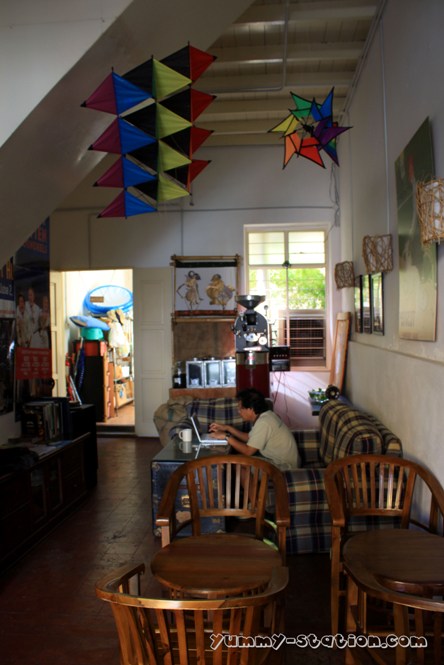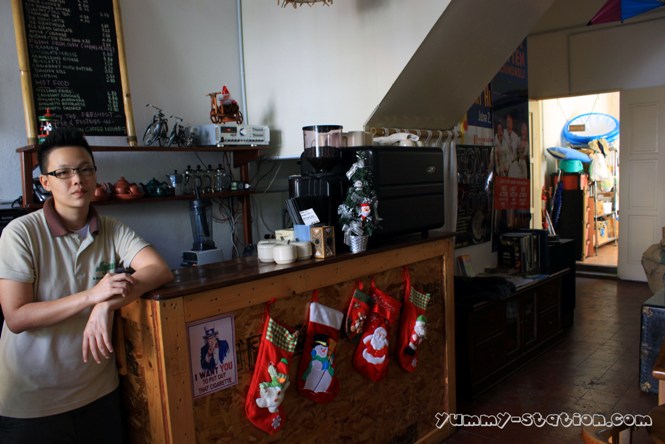 While taking photos, the boss Tigun Wibisana explained to us on the coffee they have and what is the difference if compare to the normal coffee. On the left hand is Sumatra Arabica Coffee while Bali Robusta Coffee is on the right. These are the coffee seed before roast. Mr Tigun will roast the coffee every 2 weeks.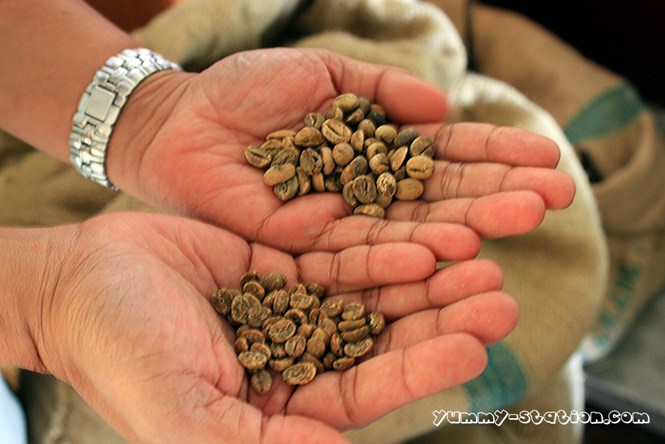 Coffee Roaster.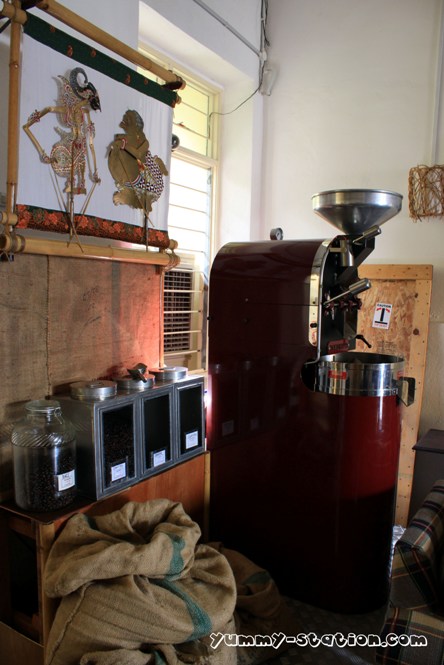 Robusta is in the round container and there are 3 containers for Arabica.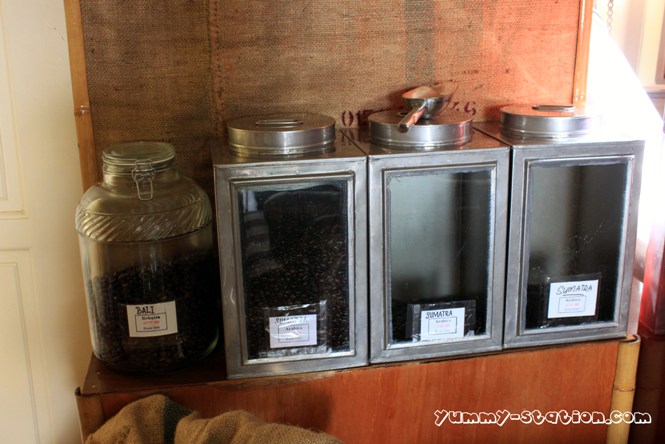 My friend wanted to taste the Robusta. She is actually asking for a cup. But the boss is too kind to let her taste it for free. I also tried a teaspoon of it. It was bitter at the first time. If continue to drink, you will feel not that bitter anymore. My friend seems to like it so much until she bought a packet of it.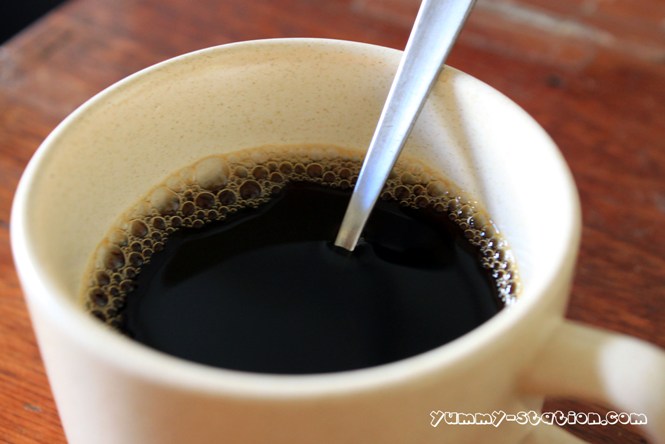 My friend's Robusta Coffee. The coffee taste is so strong. The car is full of the coffee smell for the whole return journey.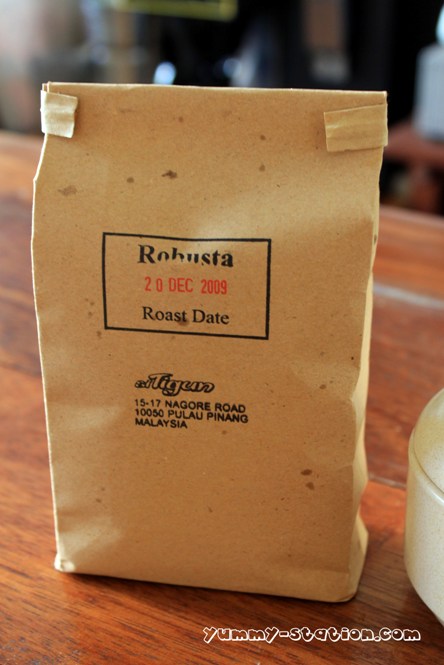 siTigun's boss and his lovely son.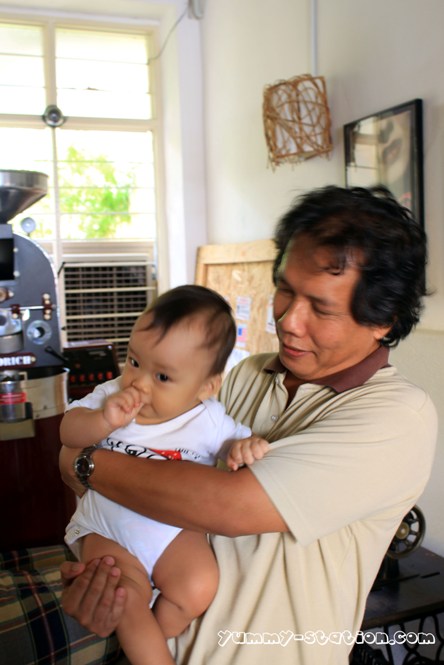 Menu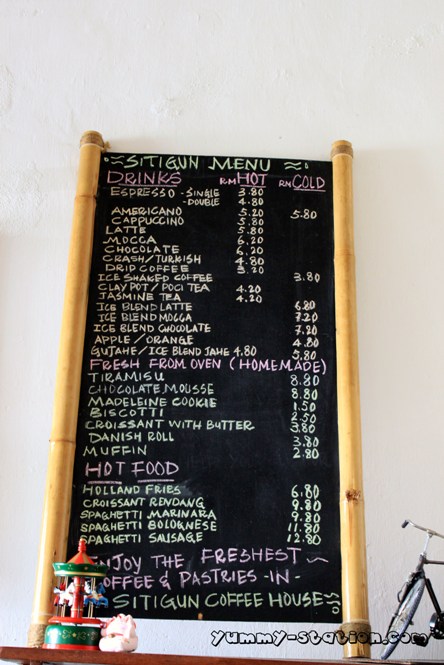 Opening Hour.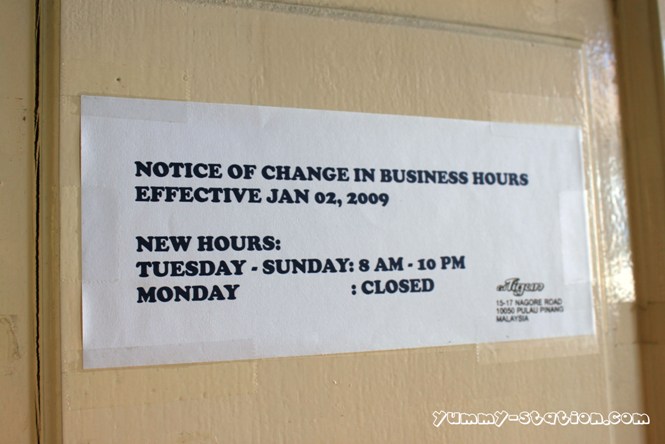 Definitely I will go there again to try out the cakes, muffins and spaghetti. Many said the cakes and muffins are nice. If you want to find some place for relaxation, siTigun Coffee House will be your choice!
Address: 15-17 Nagore Road, 10050 Penang.
Tel: 04-228 7108
Website: http://www.sitigun.com/
Tags: Arabica, Bacon, Bicycle, Breakfast, Butter, Cappuccino, Coffee, Croissant, Egg, Georgetown, Jam, Latte, Nagore, Penang, Roast, Robusta, siTigun, Tigun