After the Noodle Station review and Laksa Kelang Lama & Ice Kacang at Kulim (Both are not yet posted, please stay tune), we headed to Taman Perai Jaya for our dinner – Klang Bah Kut Teh!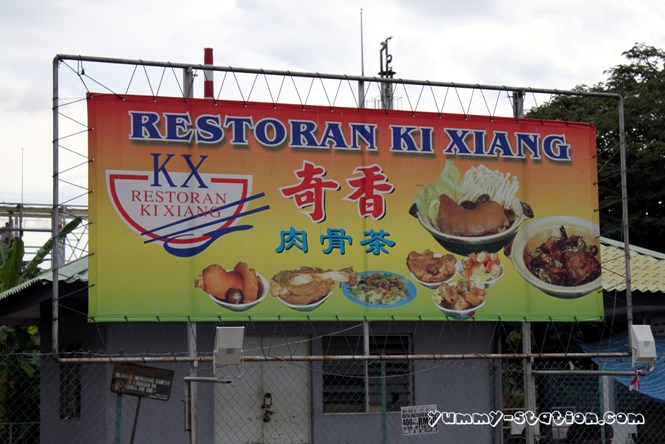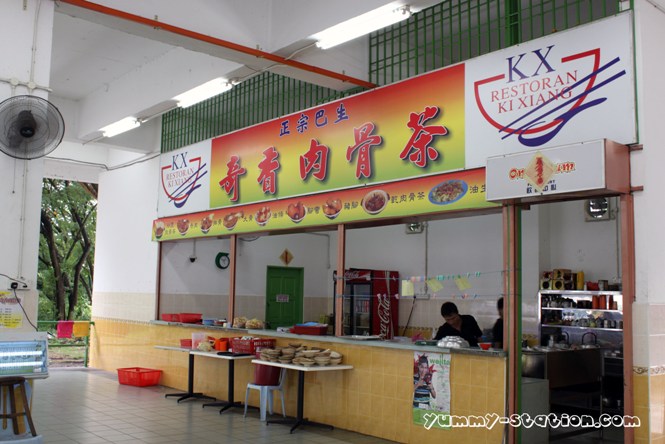 Normally, it is better to drink some tea after eating so many pork! That is why, you can see the tea set on the table. Besides, you can select the type of tea you want. Is this the Klang Bah Kut Teh culture? When I was in Klang, my friend brought me to have the Bah Kut Teh, the restaurant was also serving the Chinese tea.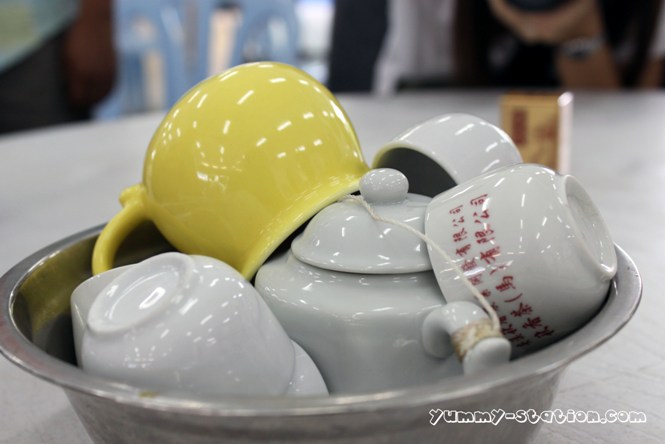 Qiu Xiang tea leaves.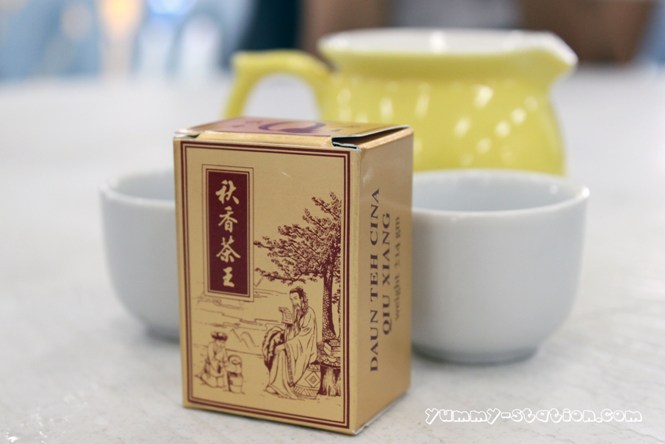 You can see the kettle was on top of the gas cylinder. It is normal. Almost every table will have one for you to add more water for your tea.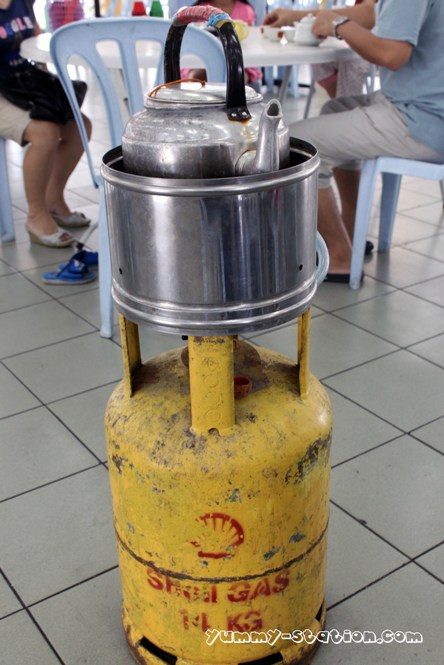 Small Chili and Garlic. Garlic is one of the main add on for Bah Kut Teh. Why? I have no idea.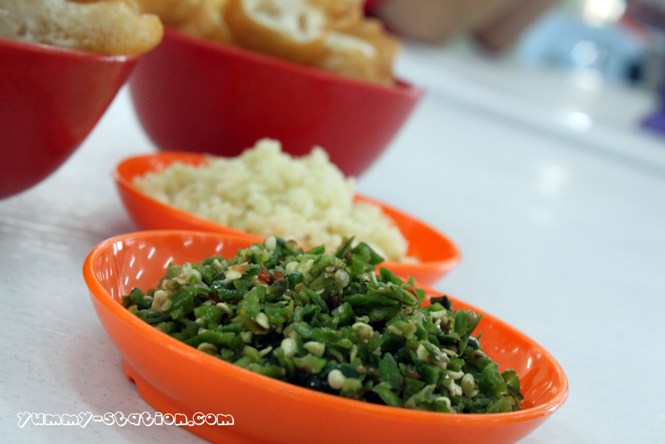 Here comes the P.O.R.K!!! All coming from the pig!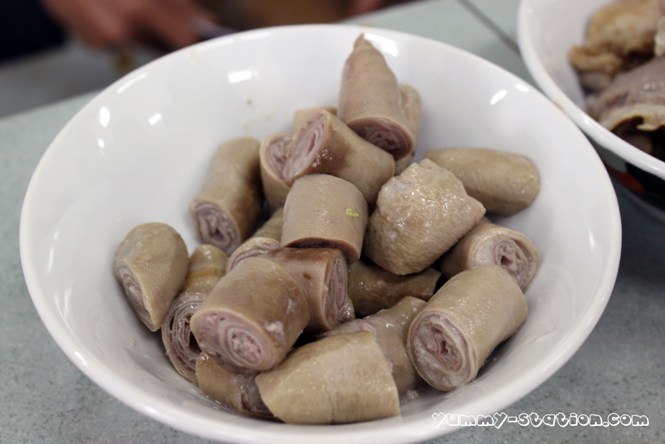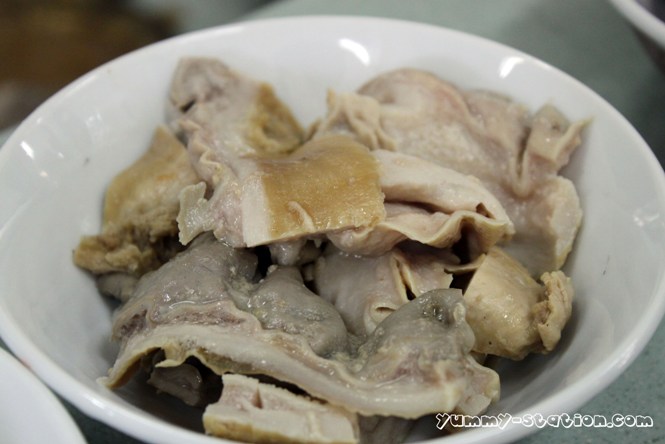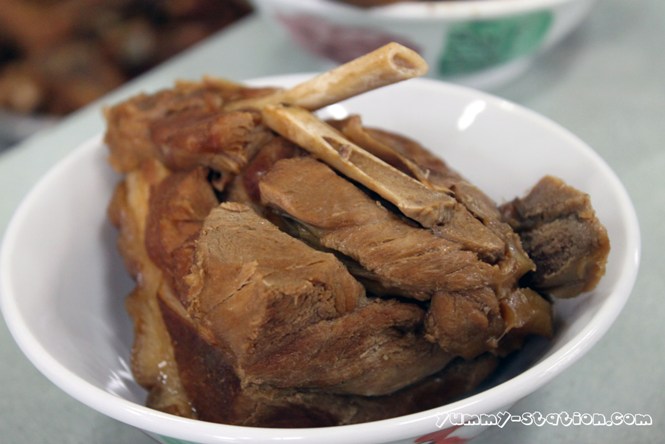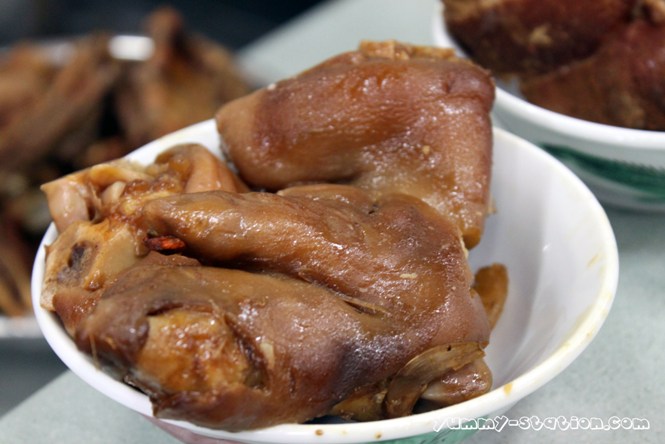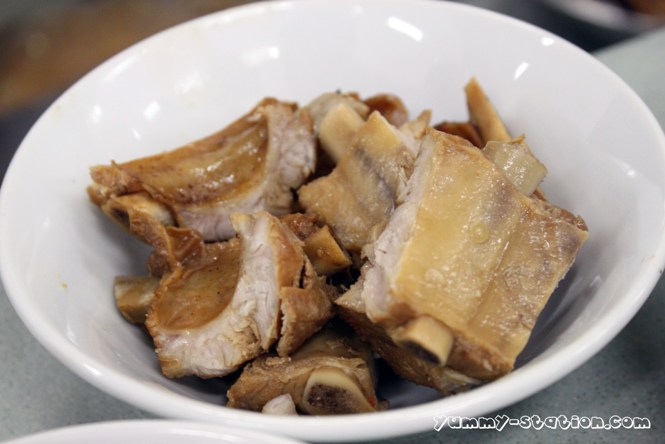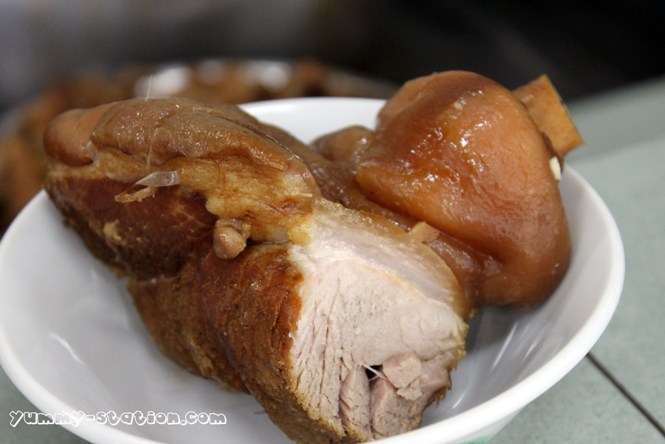 This is the Pig's tail. My cousins love it so much.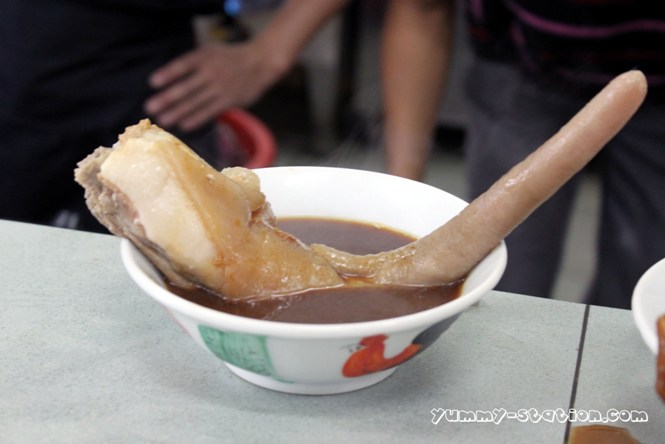 Dry version of Bah Kut Teh. I like this more than the soup version! SUPERB!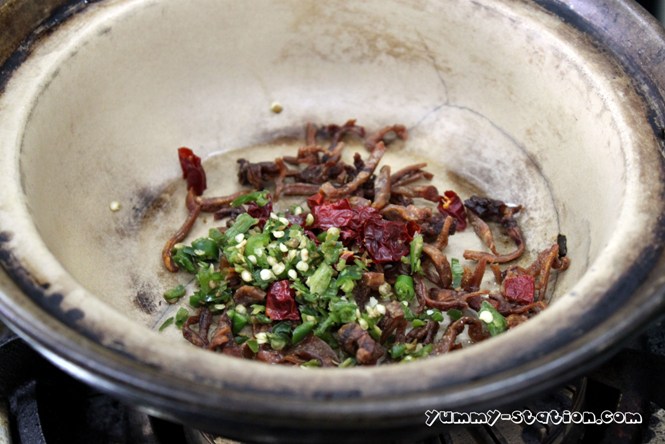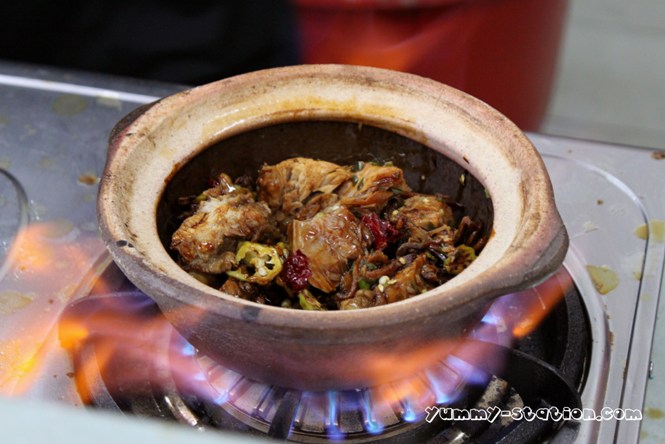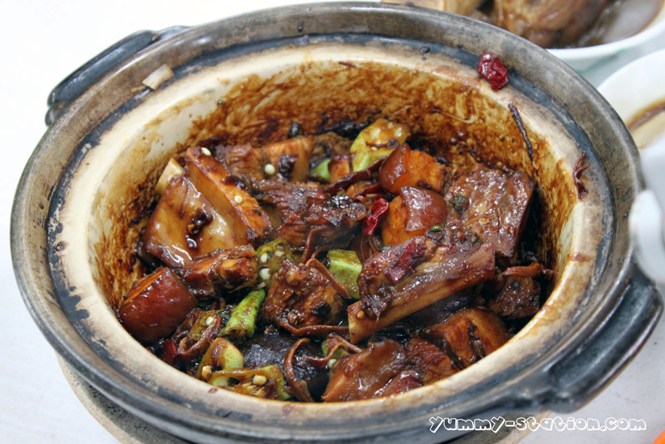 Soup version of Bah Kut Teh. This is quite normal, but nice.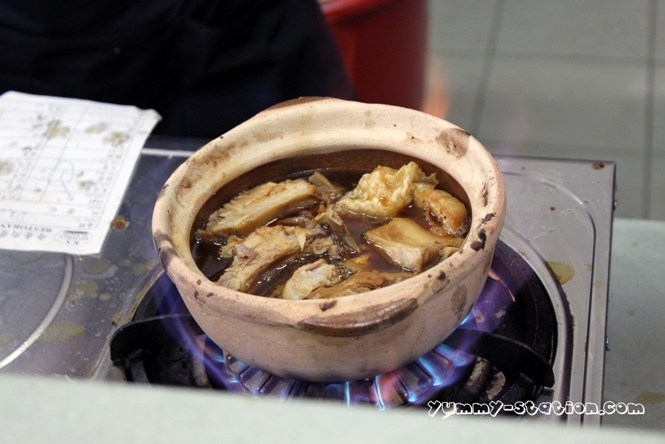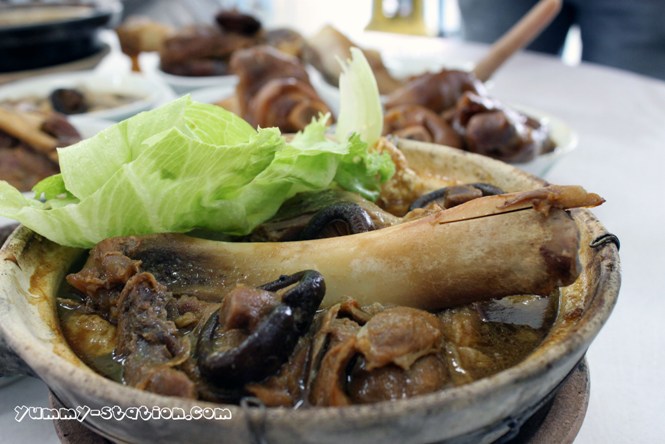 Another add on that you cannot miss if you are eating the Bah Kut Teh will be the You Char Kuey. It is very good if dipped inside the soup.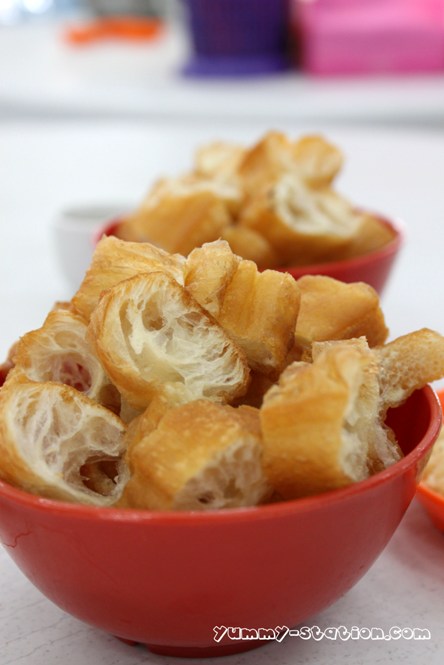 White rice. I prefer to have the Yam rice instead.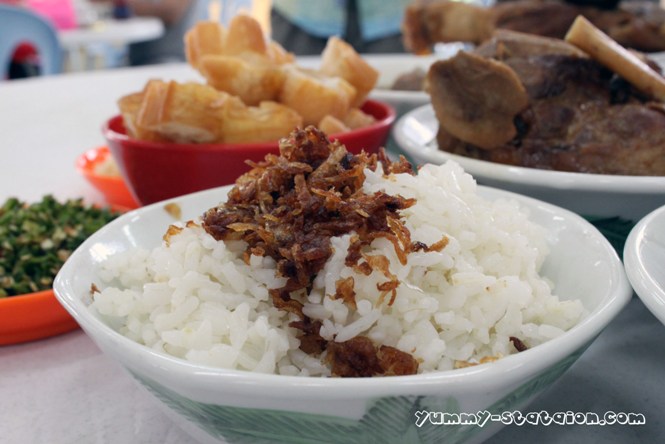 With all the pork, we need to have some vegetables as well, right?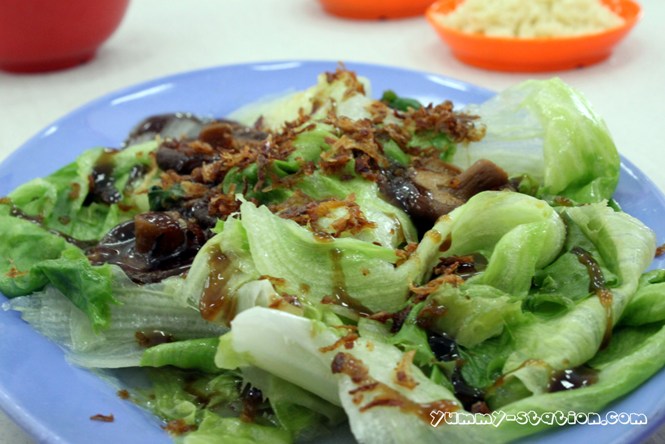 Happy Family of Bah Kut Teh. In Sabah, the Bah Kut Teh is also come with many bowls of ingredients. It is not like the normal one that we have, all dump into the clay pot.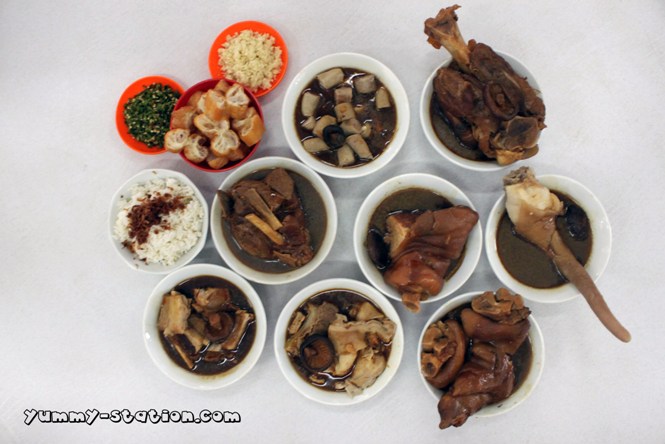 Poster on the wall. You can see the map as well. It is located near Megamall.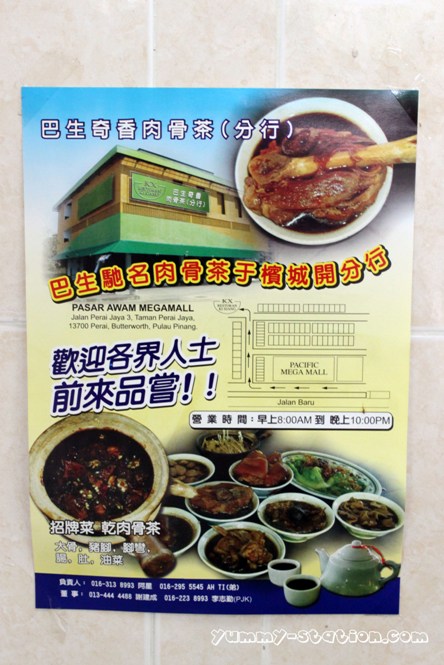 Address:
Pasar Awam Megamall
Jalan Perai Jaya 3, Taman Perai Jaya,
13700 Perai, Butterworth, Pulau Pinang.
Business Hour: 8am ~ 10pm.
Tags: Bah Kut Teh, Butterworth, Chili, Garlic, Klang, Megamall, Penang, Pig Tail, Pork, Rice, Soup, Tea, Vegetables, Yam, You Char Kuey