* This restaurant is no longer in business.*
If not because of Cariso, I will not go to D'Piazza Mall for food. D'Piazza Mall, located near to Sunshine Square, is still a building that not fully occupied. You only can find a few restaurants there. I always pass by and notice that, their business are not really good, not many customers. Maybe this situation will become better when the apartment is ready.
Demax Restaurant is the restaurant we are going for a review this time. Cariso posted about her dining experience in her blog. From that, the management of Demax contacted her for a review since they just change their management and staff.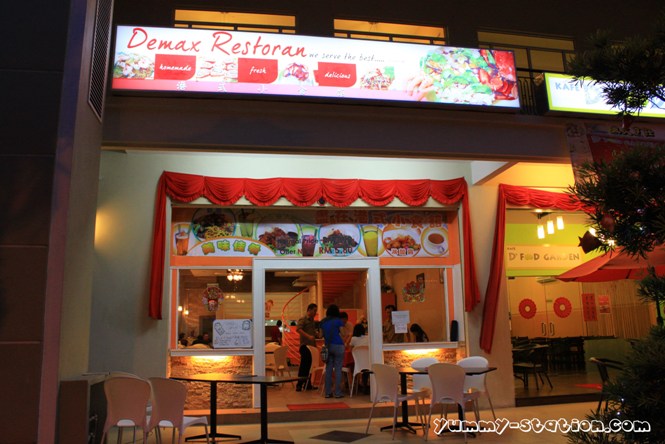 There is a white board outside of the restaurant, promoting their "Today Special" Set Lunch. I still think they should have a proper menu, instead of writing on the white board. If want to have it on white board, at least they must make sure the hand writing is better. I came across many menu which are written on the blackboard, with very nice handwriting.
"Today Special" Set Lunch includes: Main Course of your choice (3 types of Big Bowl Rice), Soup, Drink (Yin Yong Milk Tea, Soya Milk or Lemon Tea) and Fruits. This Big Bowl Rice Set Lunch costs RM11.90 nett.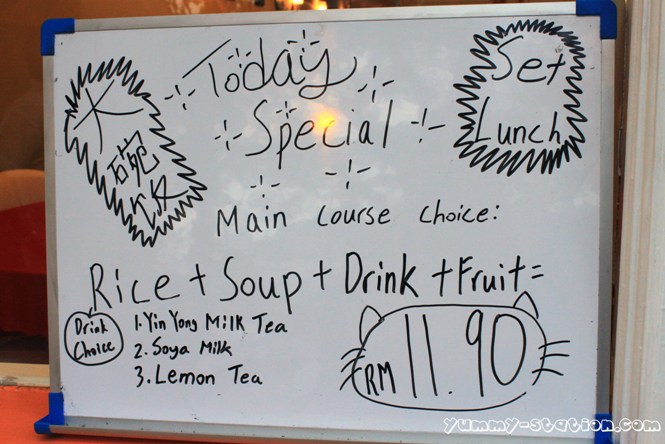 Big Bowl Rice Set.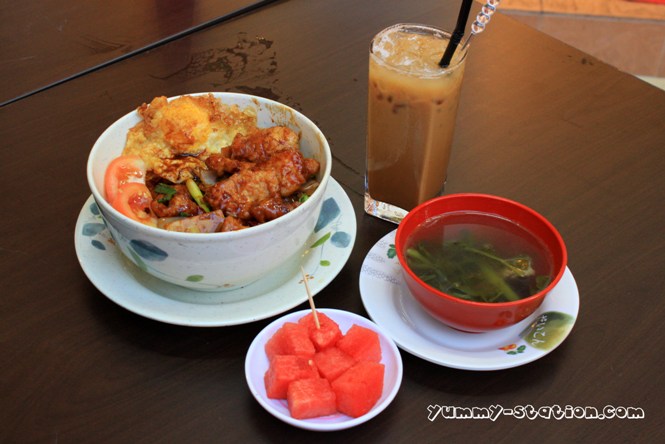 3 types:
(a) Special Fried Fish (3 taste fish). To me, it is like sweet and sour fish. It is a bit spicy too since it has the small chili, as you can see from the photo.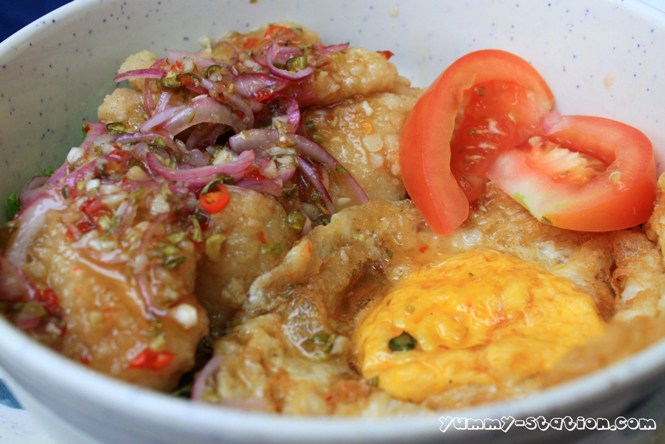 (b) Sweet & Sour Chicken. I already forgot the taste for this.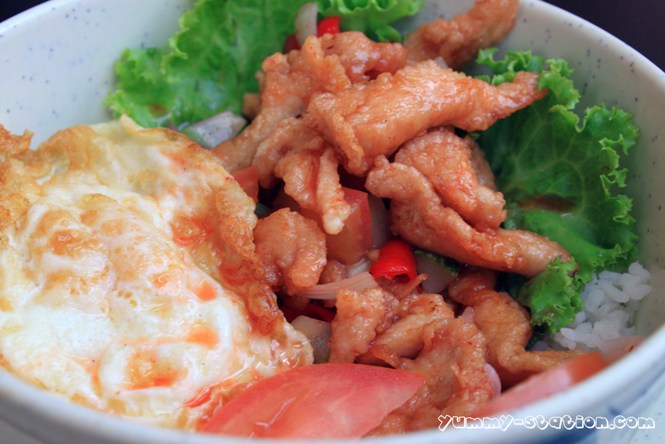 (c) Kong Pou Pork. The pork is tender, but I cannot taste the Kong Pou taste.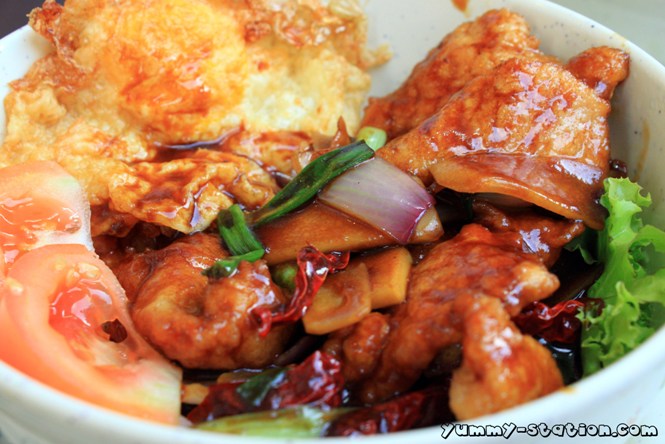 If you don't want to order the set lunch, you can always order the side dishes.
Ice Sour Plum Pork Rib (Small RM8.50). This one is quite good. The pork ribs are a bit big. It is recommended to chop into slightly smaller pieces.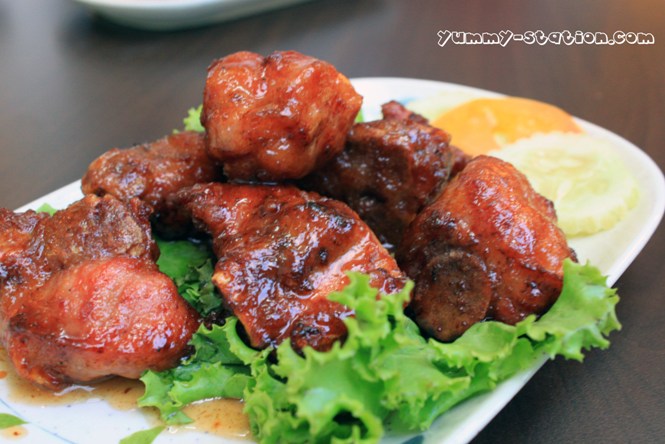 Special Tofu (Small RM8.00 / Medium RM10.00 / Large RM12.00). I like this one. The gravy has the wine taste. Maybe it should have more Enoki Mushroom, don't you think so? I just like the Enoki Mushroom!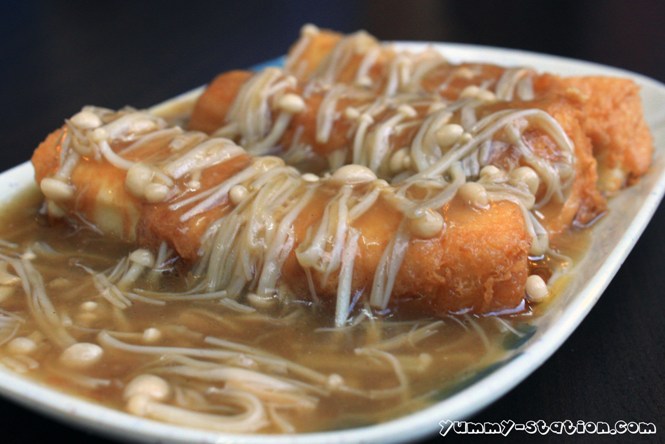 Lime Steamed Siakap (RM28). The fish is just OK to me, average.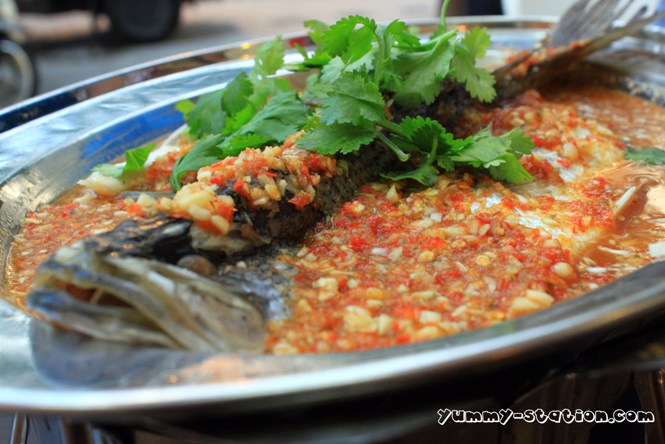 Curry Sotong (RM8.00). The curry is not spicy enough, can be better.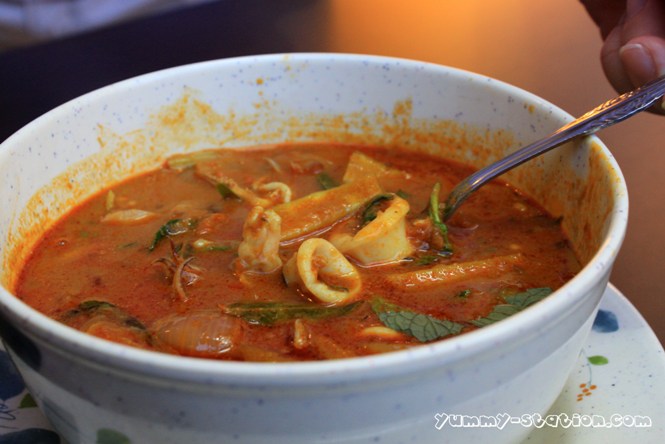 Salad Chicken (Small RM8.00, Large RM16.00). The color of the Fried Chicken is a bit dull. It suppose to be golden color. The Mayonnaise is a bit too much on this dish. Not bad, if don't complain much.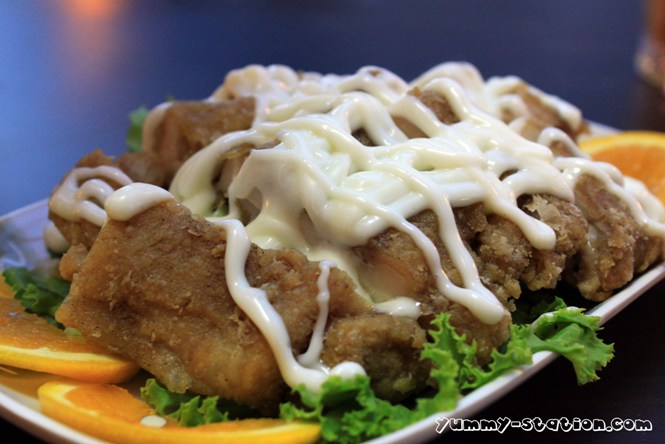 Oyster Noodle (RM5.80). Not bad, I quite like it. Maybe can have more oyster.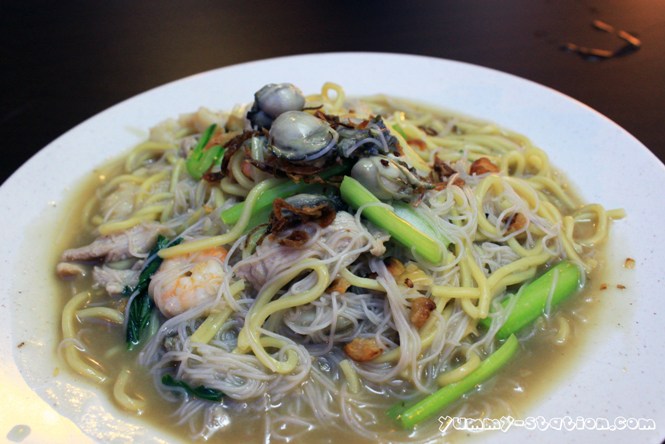 Seafood Cheng Thng Noodle (RM6.50). It is too plain to me. Just like the instant noodle that you can cook by yourself.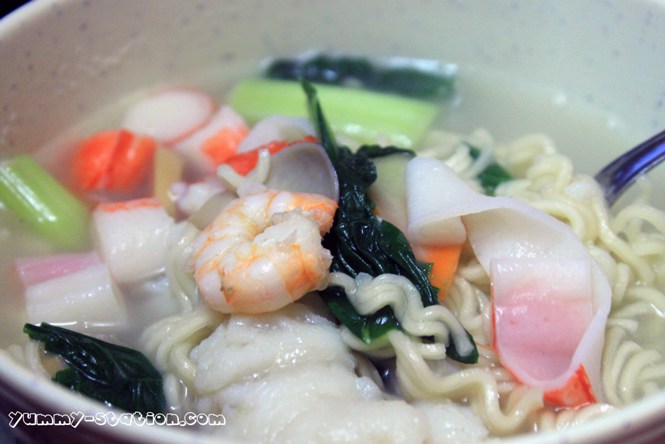 Tom Yam Noodle (RM5.80). Not really like it since the Tom Yam is not like the Tom Yam I like. To me, Tom Yam suppose to be spicy and sour but this is sweet!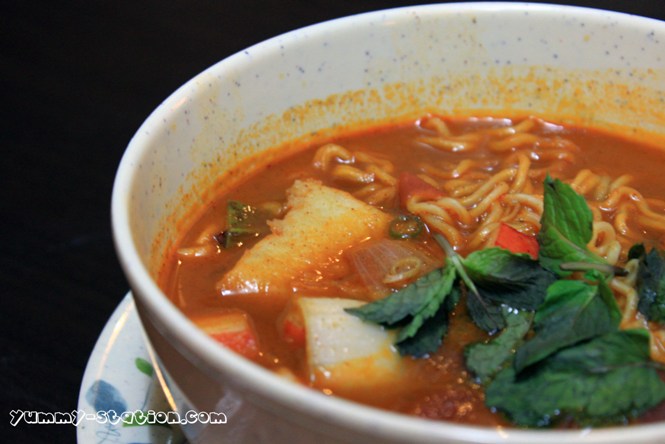 Thai Style Chicken (Medium RM14.00). The gravy is the same as the Special Fried Fish. Not bad. See, the color of the fried chicken suppose to be like this, and not like the Salad Chicken.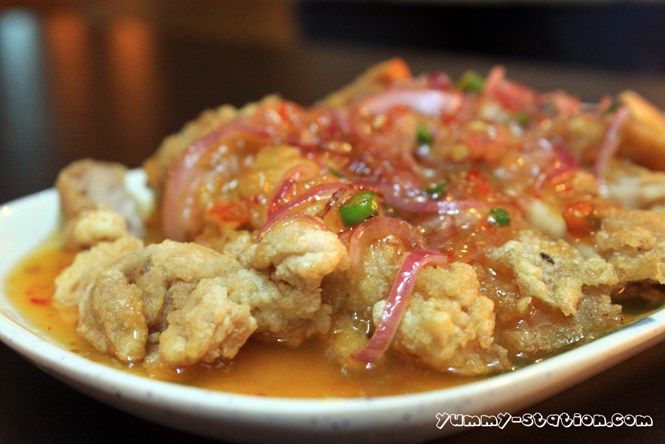 Special Fried Rice (RM12.00 – will revise price later). Personally, I like this fried rice. When it is served, the smell will make you hungry. However, when you start to eat, it seems like not really taste like what you have smelled. Not match. After you continue to eat for some time, the taste is coming back. Is it sounds weird to you? Anyway, you can try order this if you dine there.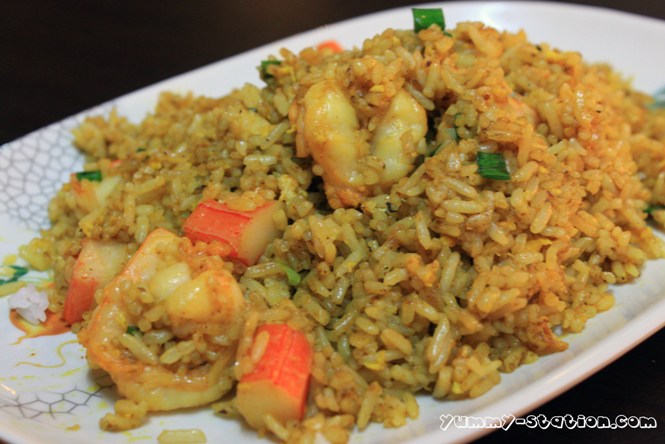 Drinks
Detox health drink (Carrot, cucumber, apple, beetroot, celery) RM5.90. I don't like the taste as it has celery. But this kind of detox health drink is good for your body.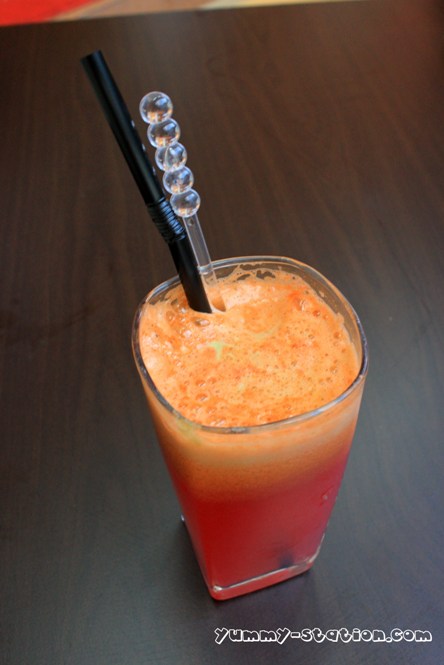 滄海一香 Shandy+Champaign+Sea coconut (RM5.90). It's like drinking Shandy. No doubt, it is special, with a special name too.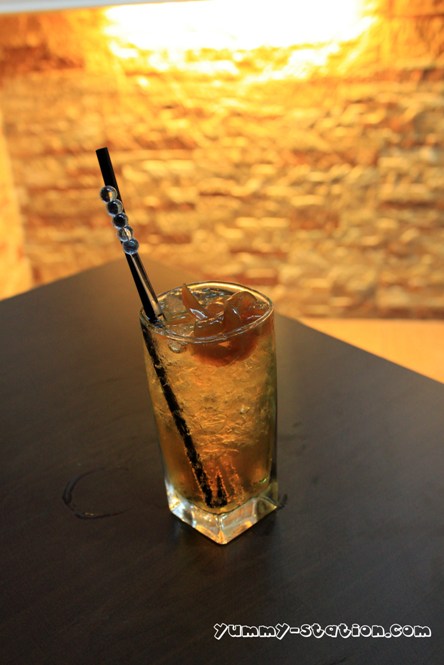 Ice Blended Smoothies Milo (RM4.50). Second version prepared by the boss.Consider not bad already.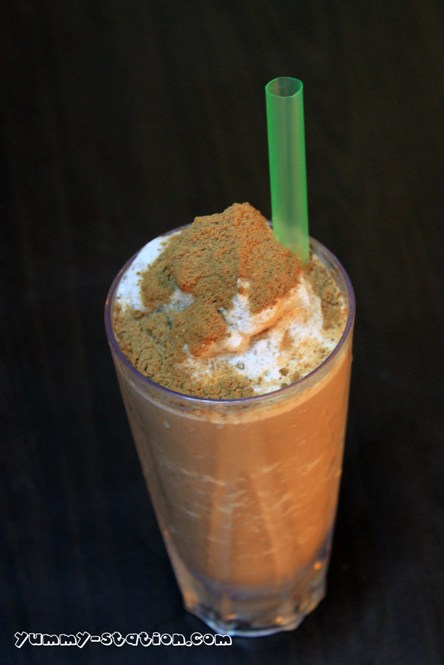 Ice Blended Smoothies Mango (RM4.50). Not really like it, the mango taste is weird.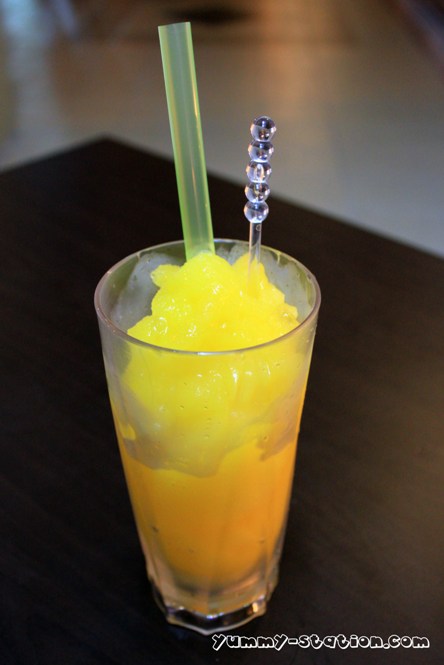 Before we start to eat, I managed to take a photo with all the some of the foods on the table.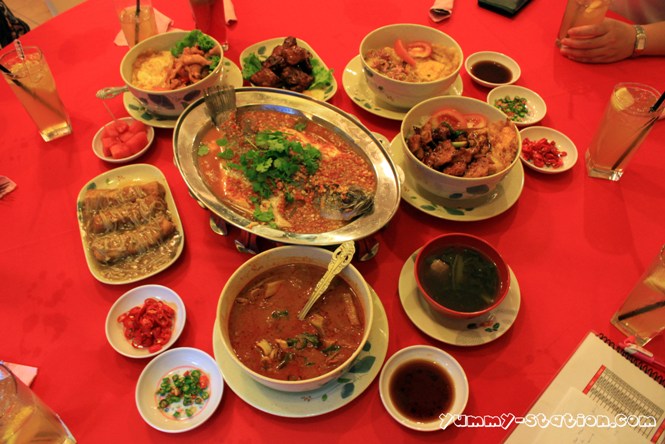 Interior.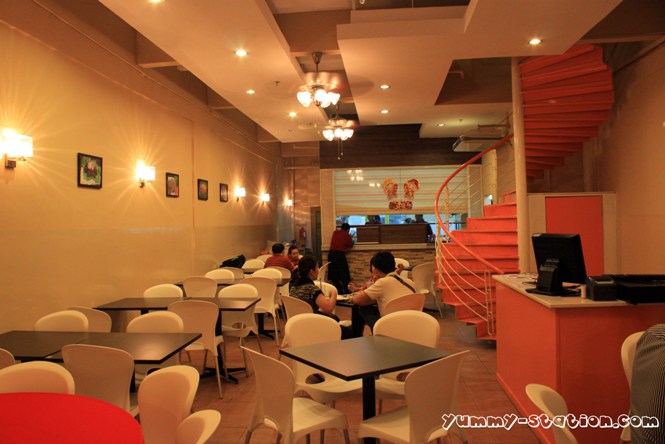 Lighting.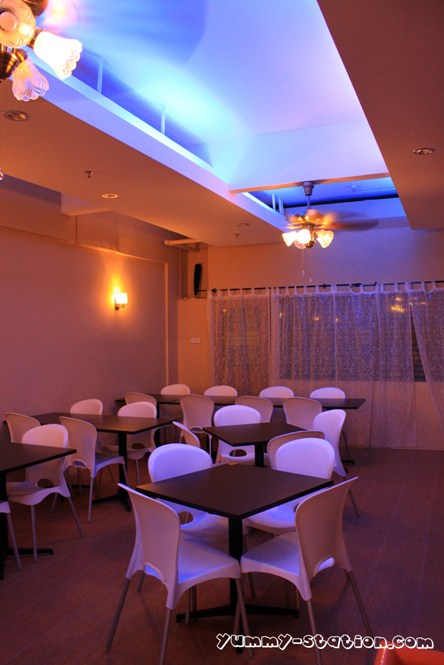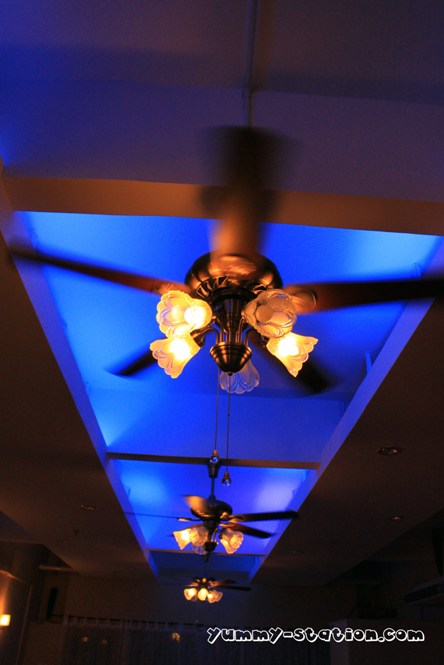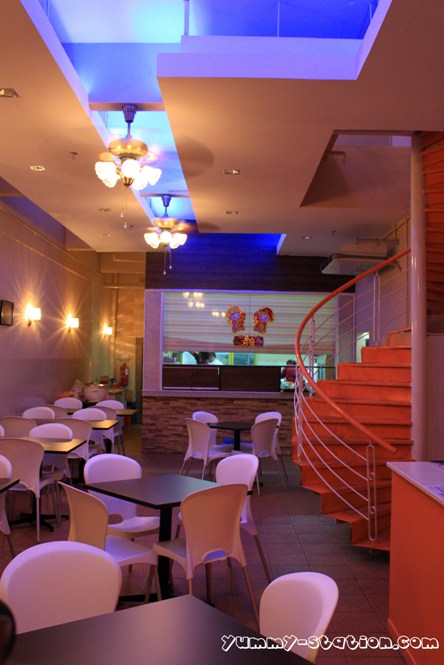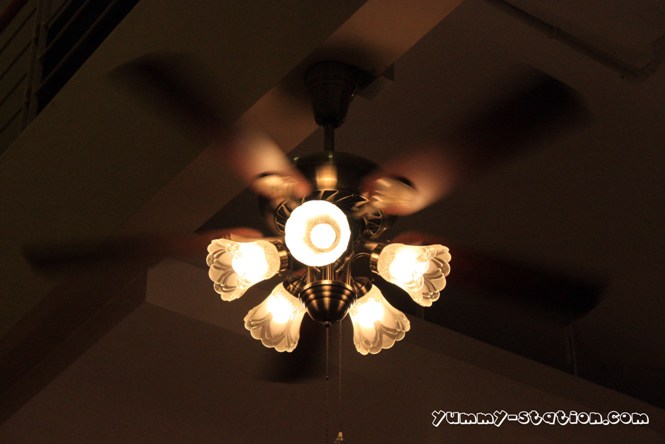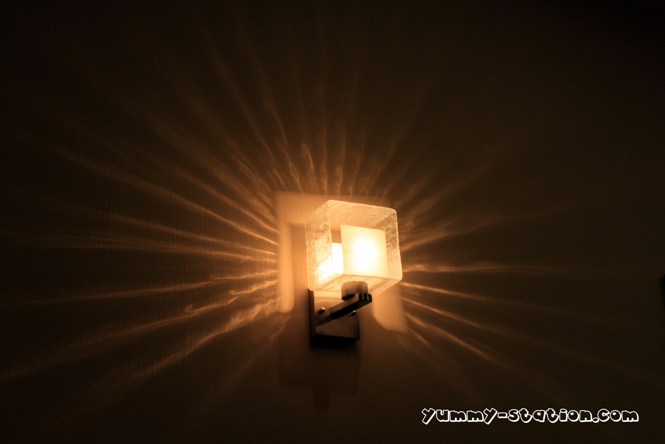 Business hour.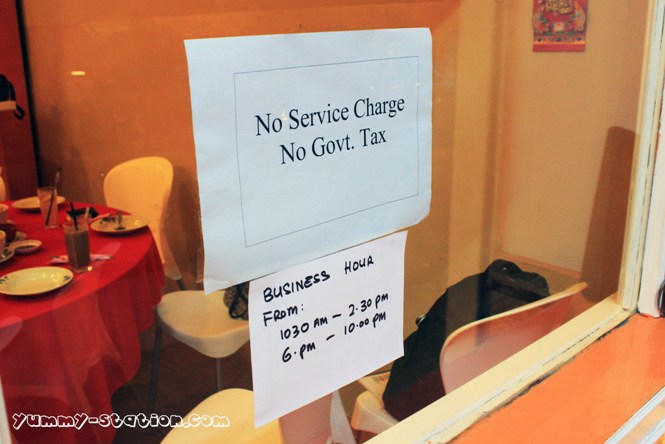 Overall, if you are not a choosy and picky type, you can give Demax restaurant a try. To me, it is only average and I really hope the standard of the food can be improved.
Address:
No 27, Jalan Mahsuri,
11900 Bayan Baru, Penang.
Email: demax_restaurant@hotmail.com
Tags: Bayan Baru, Big Bowl, Chicken, Enoki Mushroom, Fish, Kong Pou, Noodle, Oyster, Penang, Pork, Pork Ribs, Rice, Seafood, Siakap, Sotong, Sour, Squid, Sweet, Thai, Tofu, Tom Yam