I want to go to Inaka Japanese Restaurant since reading the post from Cariso. She went there twice and mentioned the food there are nice. With her comments, no matter how busy I am, I think I will need to go there for once to try it out. After confirming on the date and time, we manage to have a small gathering at Inaka Japanese Restaurant.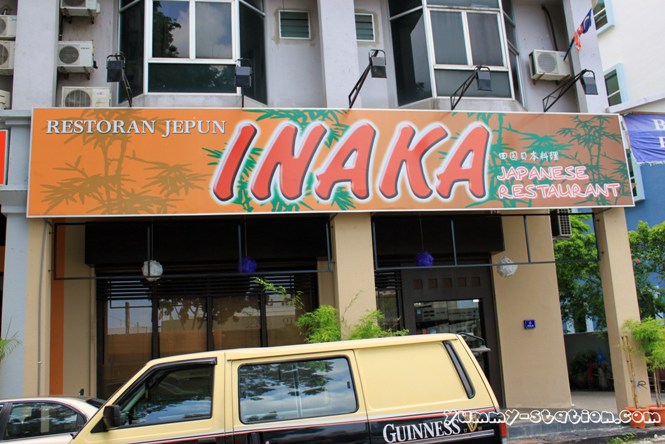 There is a GIANT chopstick on the wall. Can you see the sushi as well?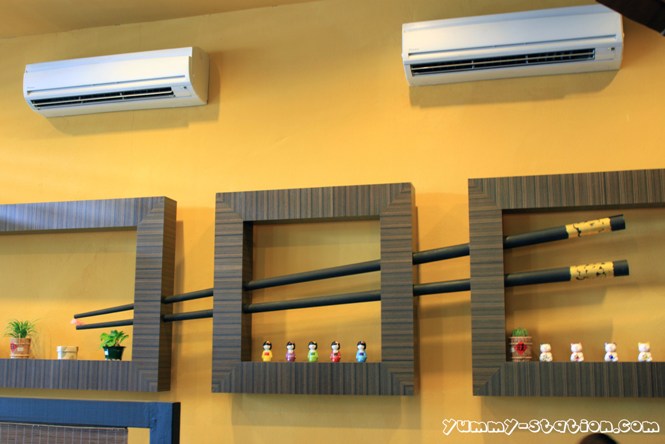 The light is nice, I like it.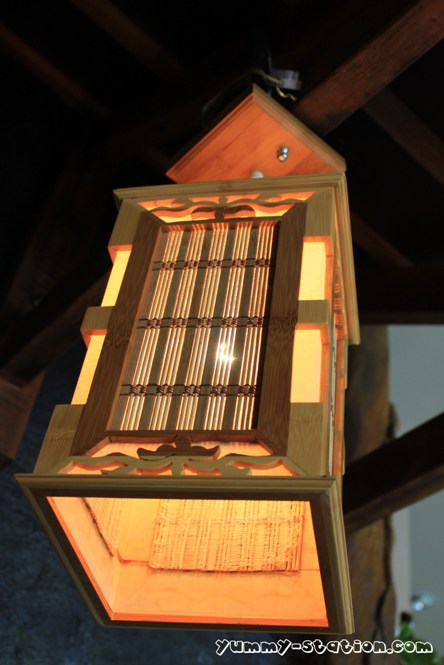 Cutlery set, nothing so special about it.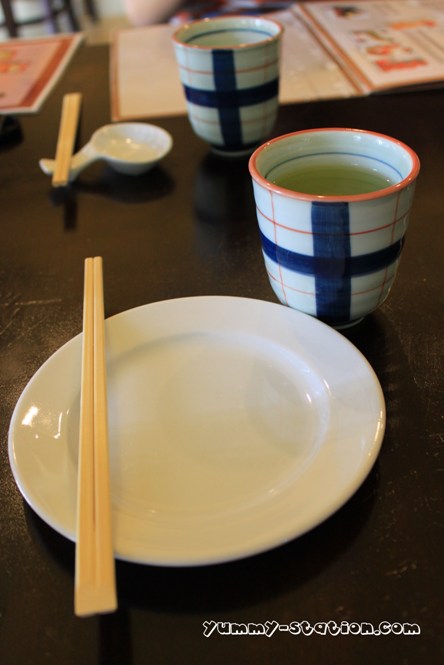 Menu.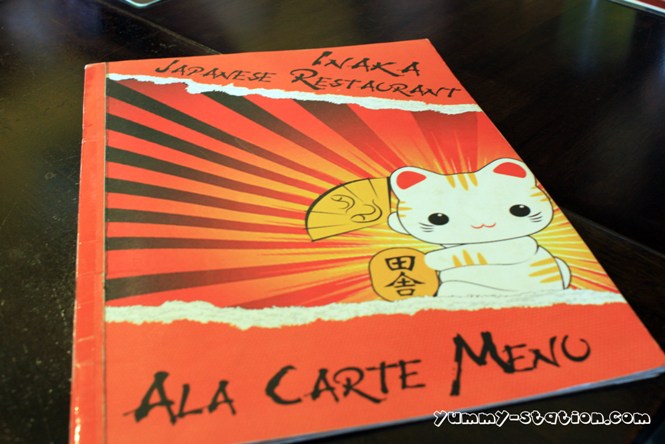 Shiro Maguro (White Tuna) RM22.00 and Scallop RM25.00.
The White Tuna is just superb. It melts once you put inside your mouth. SUPERB!! Scallop is OK too.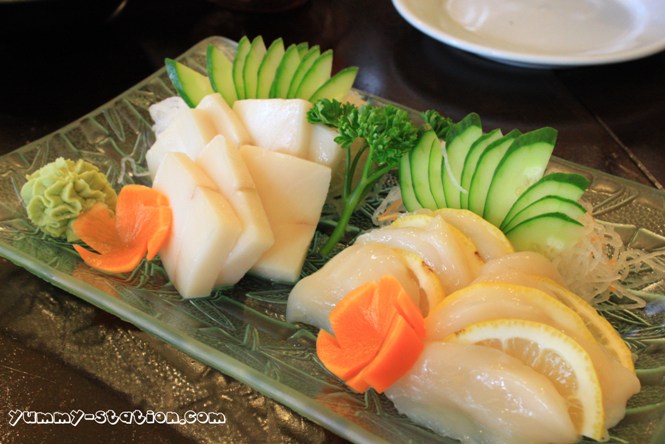 Spiderman Ramen RM15.00.
We are curious about this dish before looking at the photo. It has a big Soft Shell Crab on top the Ramen.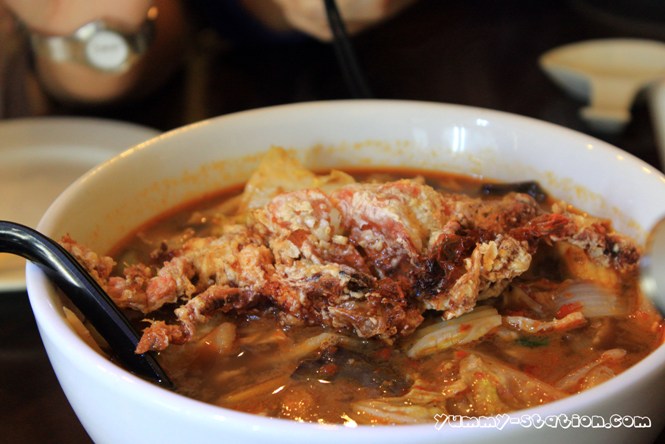 This seems to become a MUST take photo when deal with noodles.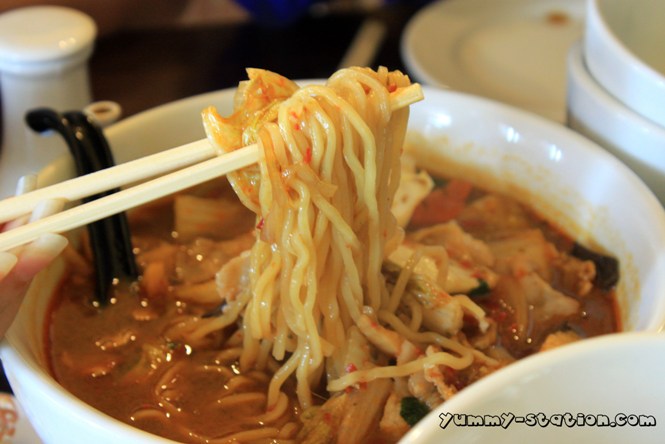 Yaki Udon RM13.00
I ordered this. Not bad, I like it.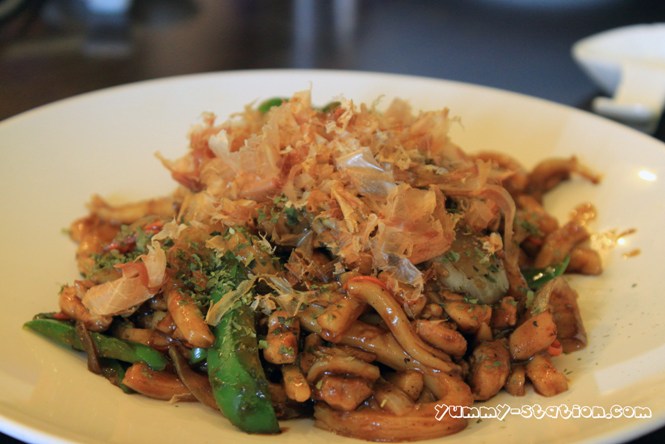 Yaki Soba RM13.00
This is a bit sour. My friend cannot accept the taste and tell the boss on it. Later, she got another plate of Yaki Soba which is less sour.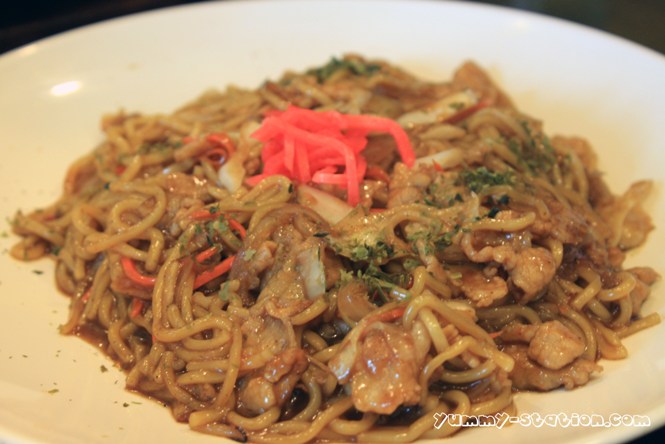 Teppan Seafood RM26.90
It is worth for ordering this set.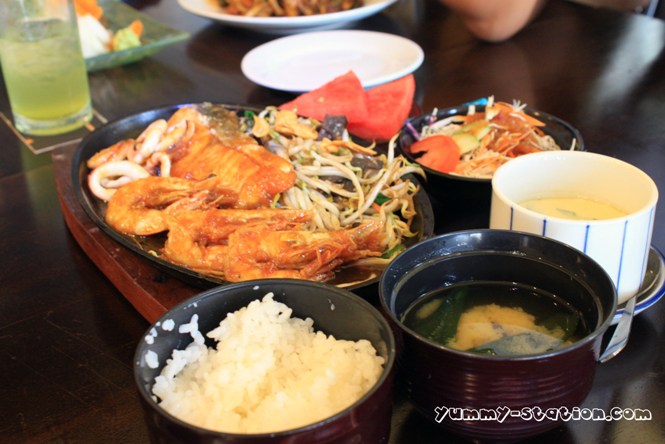 See, got 3 big prawns!!!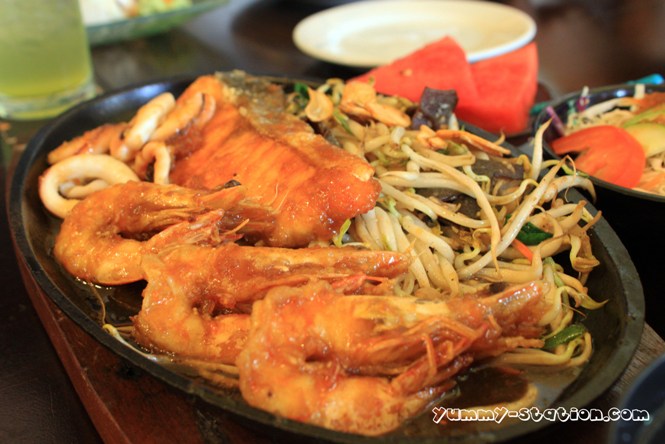 Salad, comes with the set.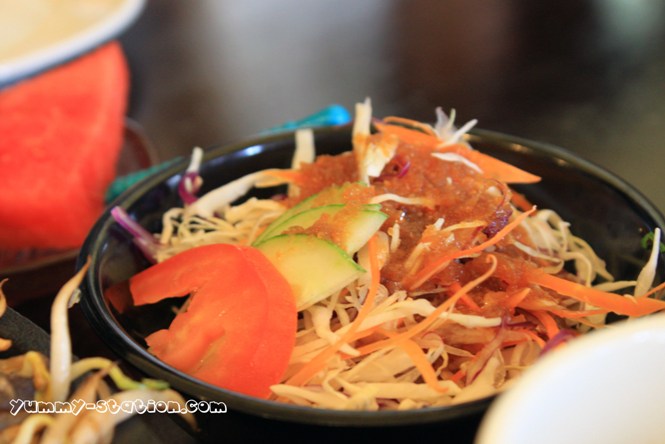 Inaka Bento A – Chicken, Salmon, Tempura (Tempura Flour) RM26.90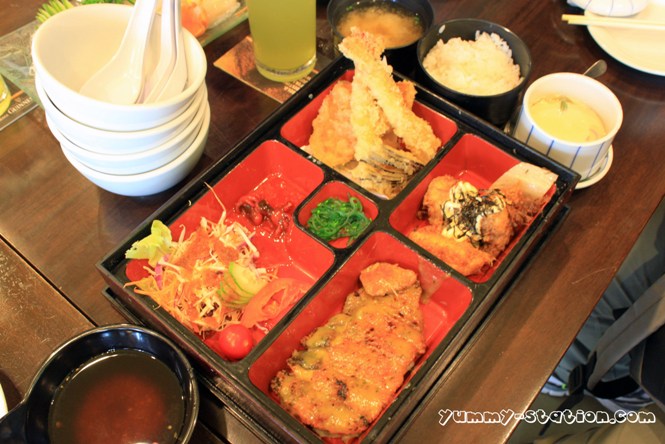 Salmon is nice! Love it.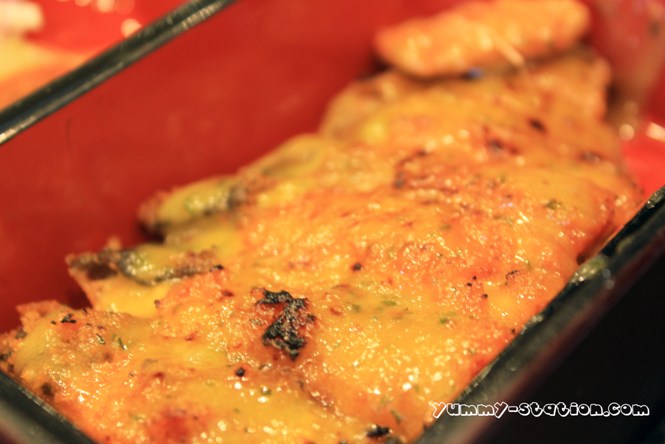 The Chicken is nice too.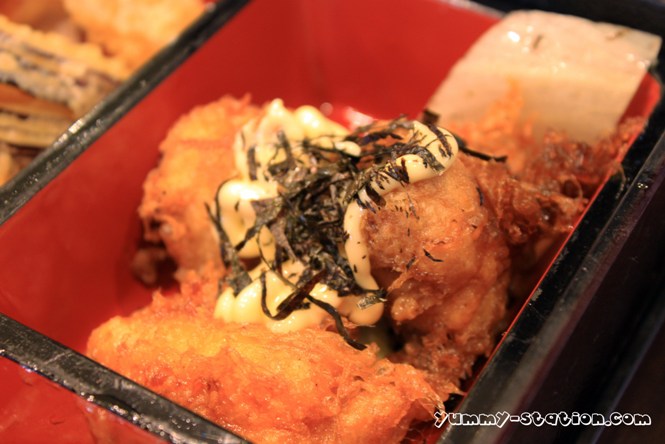 Tempura, just a normal one.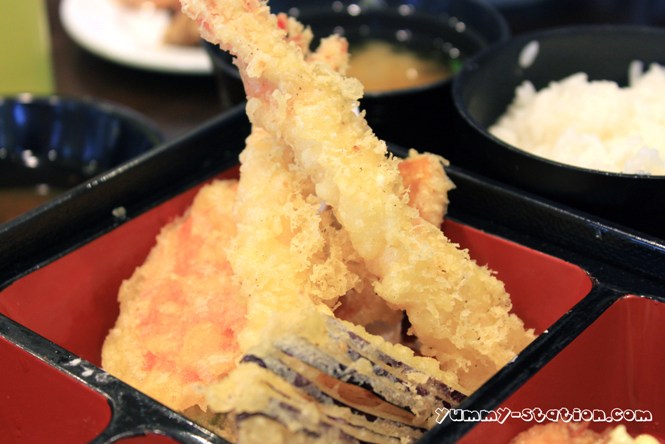 Salad and Octopus. Is it the same family as Paul? LOL!!!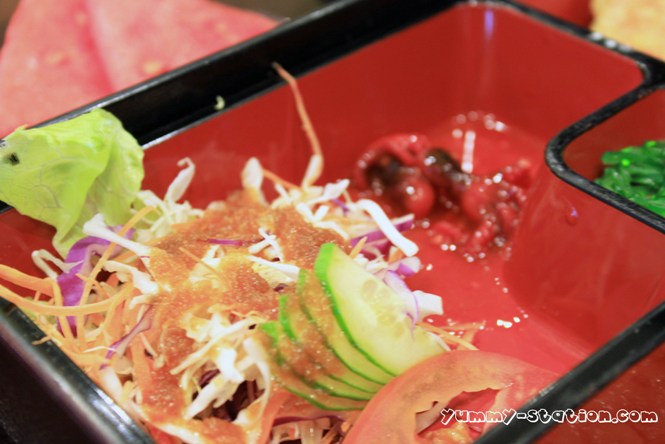 Inaka Bento D – Cod Fish Teriyaki, Beef Roll, Fried Prawn (Bread Crumb) RM28.90
I like the Beef Roll and Fried Prawn. Yummy~~~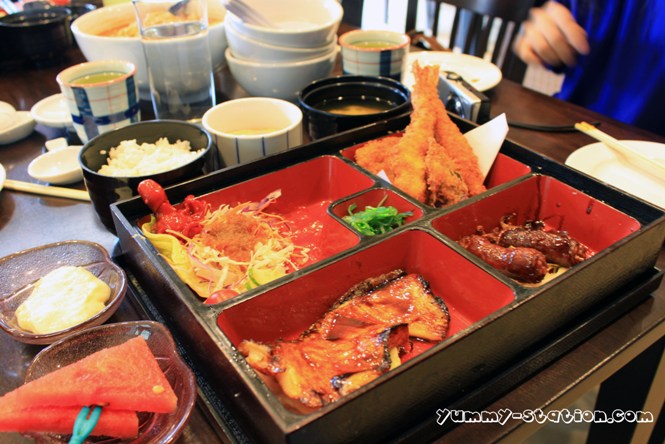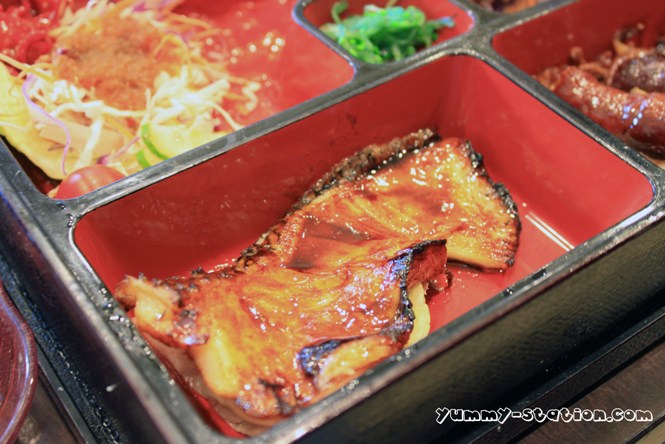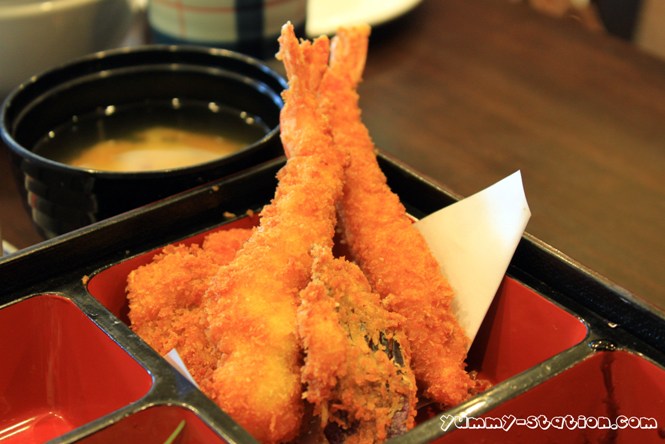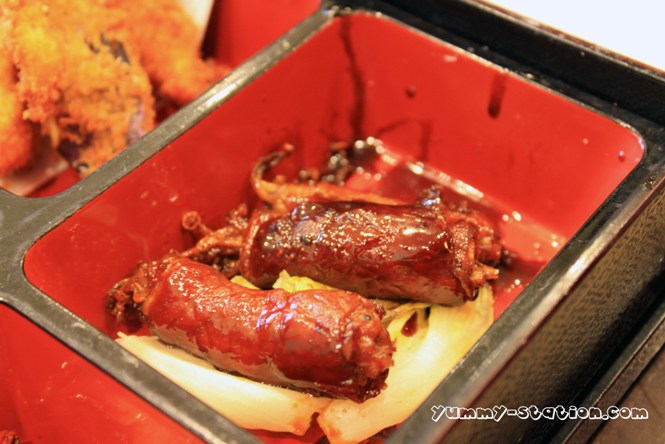 Duck Satay (5 sticks/plate) RM15.00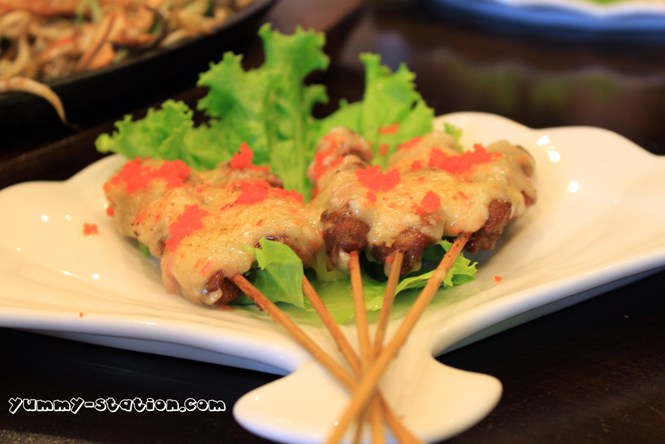 I cannot taste the duck meat taste. But it is still consider very special. I seldom heard of Duck Satay outside. Normally just Chicken, Beef, Pork and Lamb. Worth a try.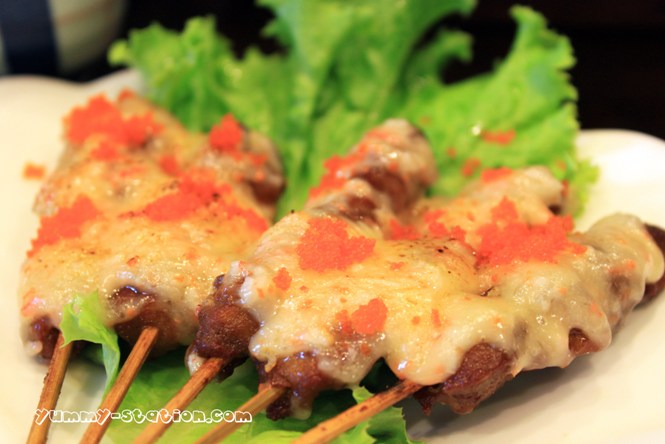 King Prawn Roll RM20.90
We order this because of the mango topping. We are the one who crazy about mango.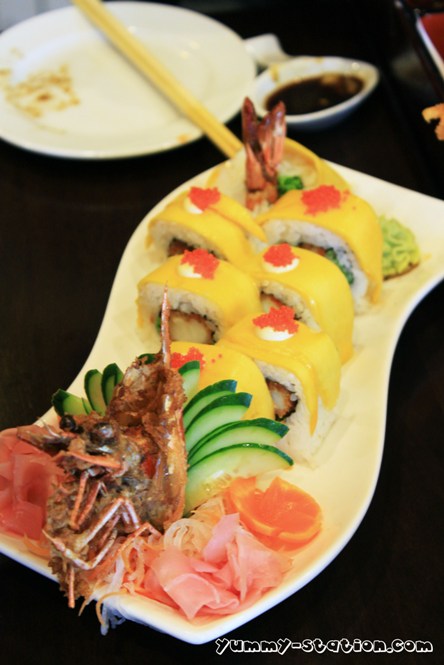 However, the mango slice is too thin, should be thicker. It cannot satisfy the mango lovers in the group. All of us is having the same comment, TOO THIN!!!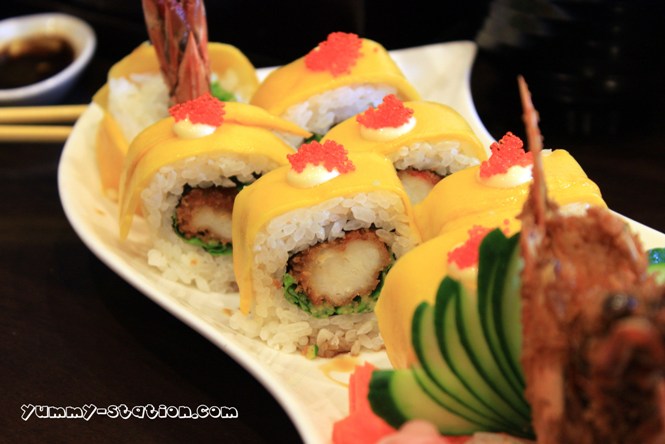 2nd attempts of Yaki Soba. This time, the taste better than the first one, not so sour anymore. Acceptable.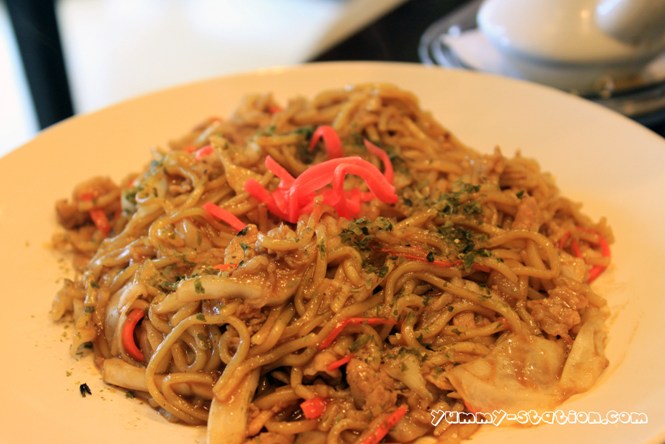 Rainbow Ice Cream RM7.90
After the main course, we decided to order one dessert to share among ourselves. The ice cream is too small scoop!!! I think it should be bigger, at least. Luckily it has different flavors. Oh…. I love ice cream!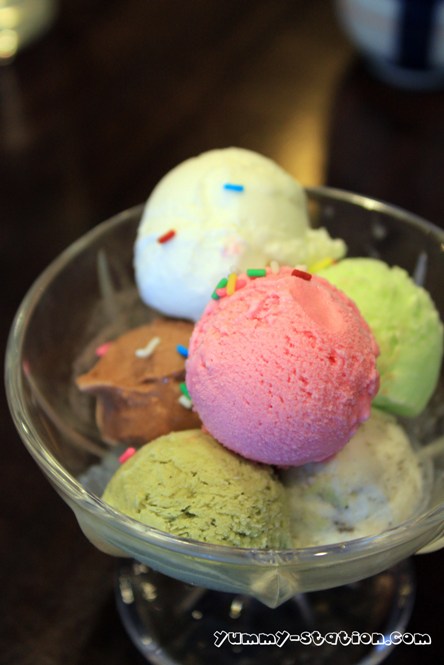 Overall, the food is GOOD. I like the White Tuna. It is really delicious. A MUST ORDER. Besides, all the sets are worth a try. The price is reasonable too. I will visit again if I have the chance.
Inaka Japanese Restaurant 田园日本料理
Address: No.253-1-1, Premier Center, Jalan Burma, 10350 Penang
Tel: 04-2272268
Business Hour:
Monday to Friday:
Lunch: 12pm – 2:30pm
Dinner: 6pm – 10:15pm
Saturday, Sunday & Public Holidays
Lunch: 12pm – 3:30pm
Dinner: 6pm – 10:15pm
Tags: Beef Roll, Inaka, Japanese, Mango, Prawns, Salmon, Scallops, UdonYaki Soba, White Tuna, Yaki Udon