This is the first time I went to Ong Cheng Huat Seafood after hearing the name for so many times. My friend organized an eating session previously but I was not able to make it. When he organized it for the 2nd time, I accepted the invitation without any thought.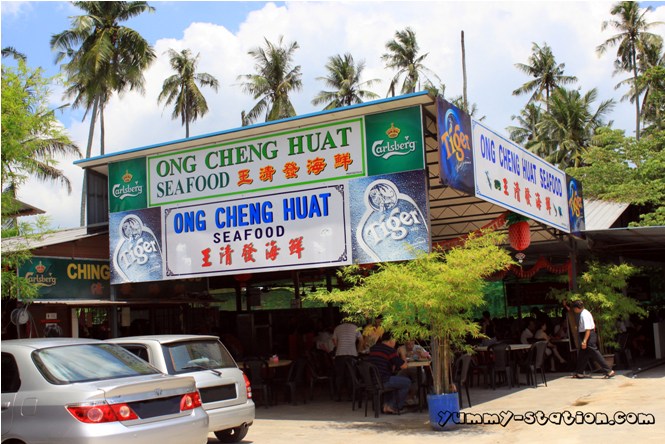 My friend is the one who ordered the food since I have no idea which one is nice and which is not. He ordered Fried Bee Hoon, Fish, Clam, Prawn Cracker, Boiled Octopus and Spring Chicken.
Fried Bee Hoon. Nothing to shout about this. Normal economy bee hoon.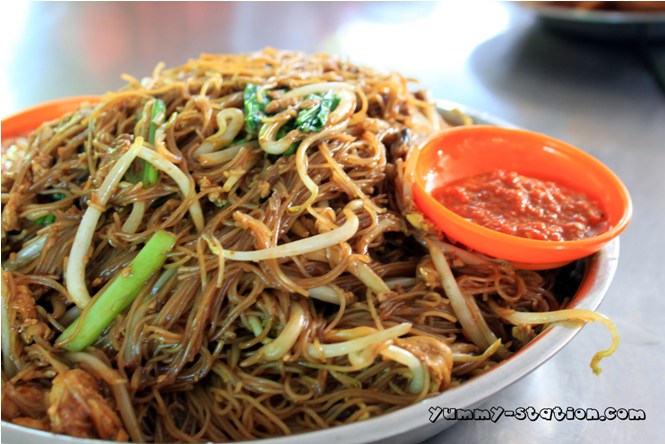 Prawn Crackers. THUMBS UP for this! We ordered extra 2 plates after we finished this plate. They call this prawn crackers as Popiah instead of "Hae Chi", quite weird. Maybe the use the Popiah skin to make this? I am not sure. Anyway, is a MUST order dish.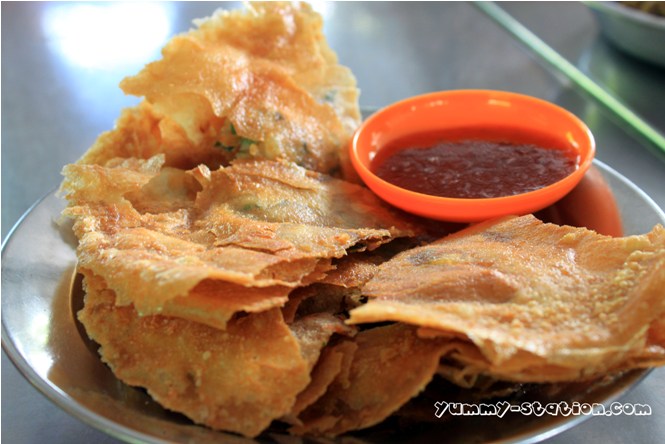 Fish. Not sure what type of fish is this. White Pomfret? No idea. I only know how to eat. ;p This fish was not cheap at all. It costs us RM85!!! I think it is a bit overprice, don't you think so?
Clam or so called "Lala". They are quite huge in size!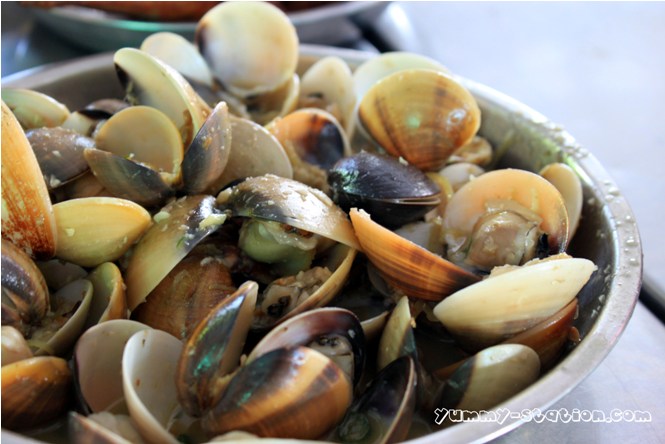 Boiled Octopus aka "Tu Bo Sui". According to another friend, there is a restaurant in Nibong Tebal serves better boiled octopus. We will go to try it some day in future.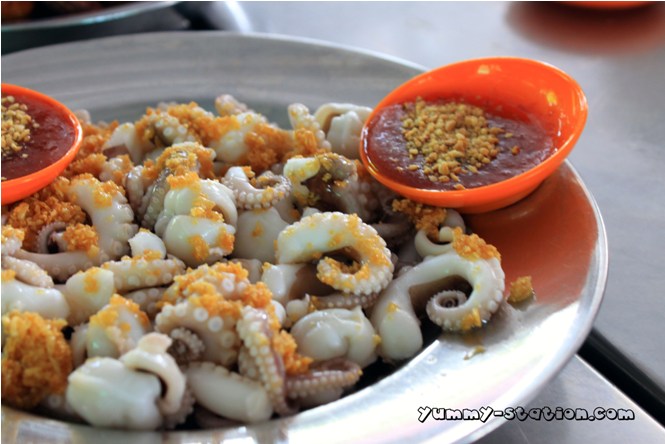 Spring Chicken. Not sure is this really a spring chicken or pigeon? I doubt it. They were small! Poor thing.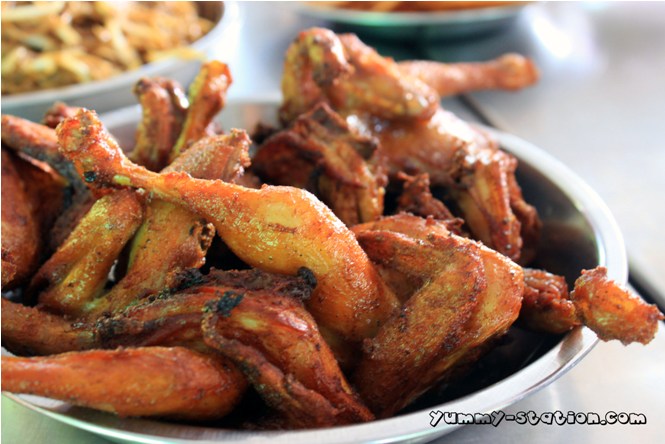 After all these food, we think of having some dessert. My friend saw other customers were having the fried ice cream. Since our stomach still have some space left, we ordered the fried ice cream.

Fried Ice Cream. They serve us with the wrong flavor, not those we have ordered. I think they mistakenly brought other customer's order to us. Anyhow, we just ate it.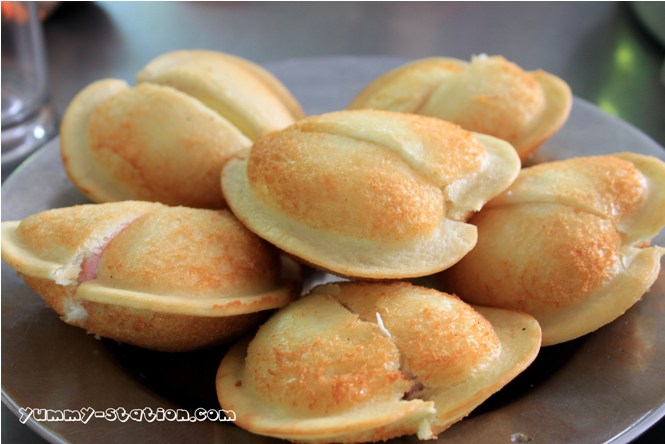 Overall, the food is OK. The Prawn Crackers are the outstanding dish among others. The rest are just average, not really that good and not really the bad either. However, I think the price is a bit pricy due to the fish. All dishes were consider cheap, only the fish. Total cost was RM198.
Ong Cheng Huat Seafood 王清发海鲜(椰脚)
Address: 2004 Bagan Lallang, Butterworth, 13400 Pulau Pinang
Tel: 04-331 4782 ‎
Tags: Bagan Lallang, Bee Hoon, Butterworth, Clam, Fish, Hae Chi, Ice Cream, Lala, Nibong Tebal, Octopus, Ong Cheng Huat, Penang, Prawn Crackers, Seafood, Spring Chicken, Tu Bo Sui, White Pomfret