Since the opening of Straits Quay, I have gone there many times. Most of the time, I went there just for a walk with family members and friends, never try any restaurants. Oh Sushi Japanese Restaurant is the first one I visited.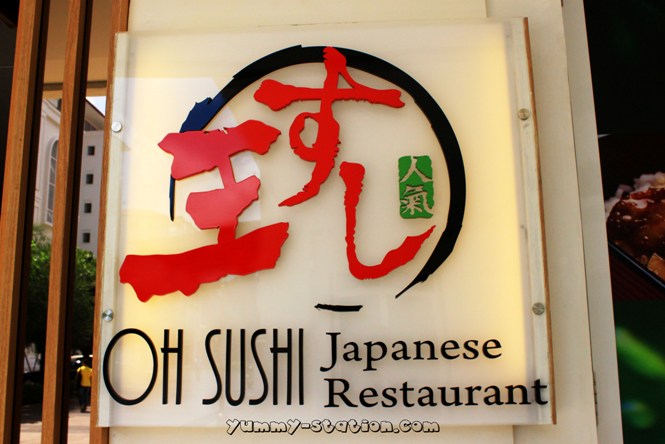 I like the outlook of Oh Sushi Japanese Restaurant.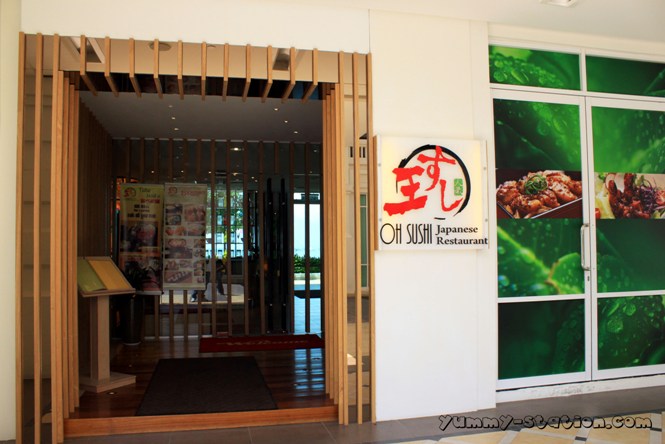 The interior too. I like the design. Each section has a teapot and a bowl occupied. Like it.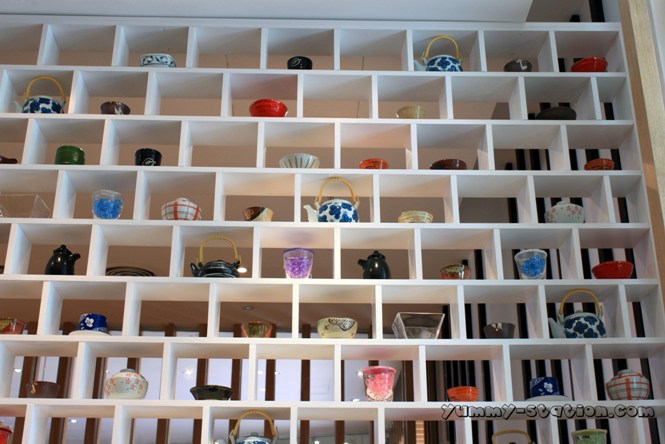 I only manage to take a few photos for the interior. It was a bit rush……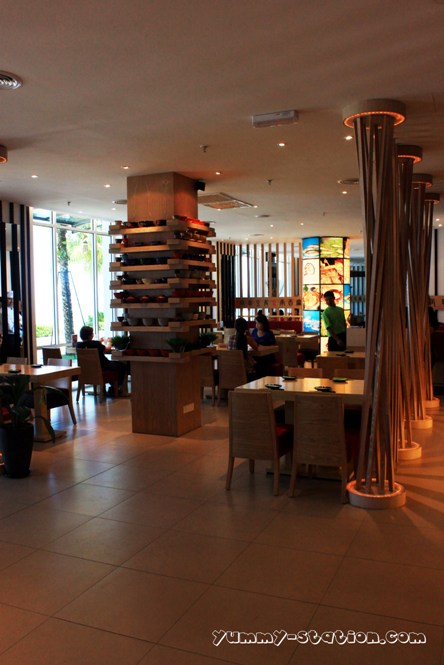 Rainbow Roll RM22.00. This Rainbow Roll looks so colorful. One thing that I want to mention, the presentation of wasabi on the Rainbow Roll was not nicely present. It seems like they just simply scoop the wasabi and put on the plate. It should like the one behind (we asked for more wasabi), don't you think so?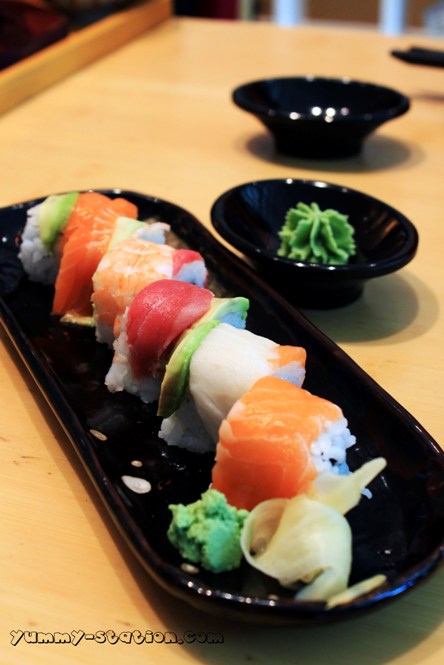 Katsu Nabe Set RM21.00. My friend ordered this. This is a very normal dish. You can find it in other Japanese Restaurants as well. Oh Sushi served this dish with a separate bowl of rice. Normally, I always have it with the rice below the fried chicken, egg and onion. Although it was served separately, my friend poured the rice into this big bowl, stirred and ate like that. From him, it was better to eat in this method rather than separate it.
Katsu Nabe Set has a 25% discount when we dined at that day.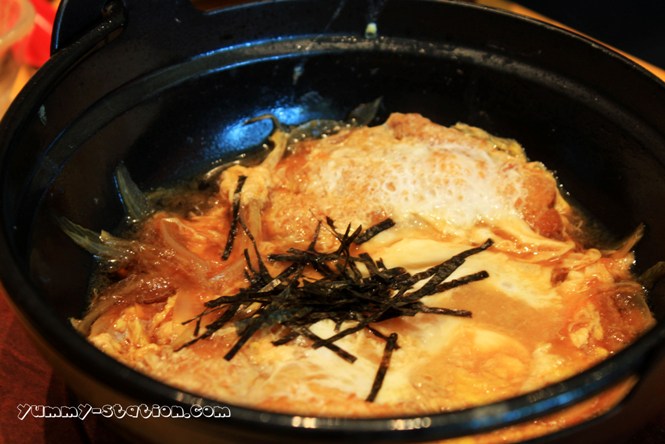 Hotate Ramen RM18.00. The scallops were quite huge and it has a total of 4-5 pieces. Quite a generous portion.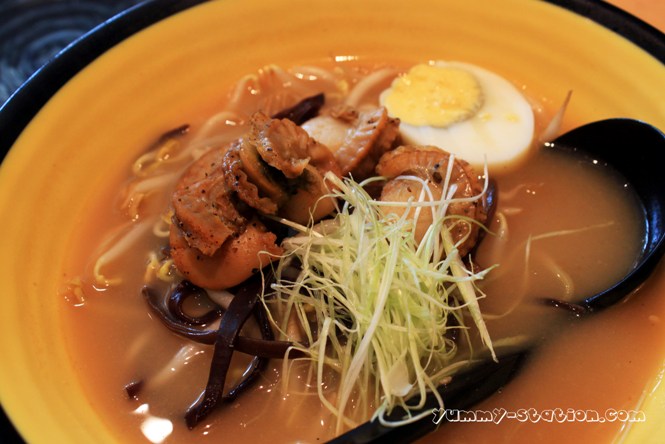 Salmon Sushi Maki Bento RM26.00. Please don't let this set fooled you. You will be very FULL after finishing this whole set. This Salmon Sushi Maki Bento has 4 pieces of Salmon Sushi, 6 pieces of Mayonnaise Crab Stick Maki, 1 Chawanmushi,  1 Tempura and 1 Miso Soup. Heard of it already full, right? It is a recommended set!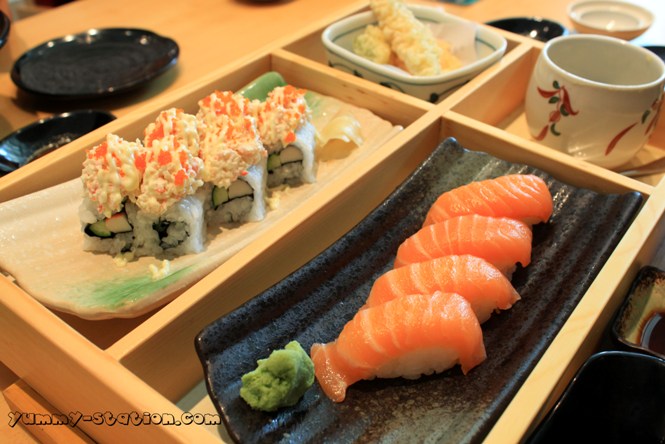 Unagi Roll Bento RM38.00. This set is almost same with the Salmon Sushi Maki Bento. The Salmon Sushi replaced with Unagi Roll and the Maki exchanged with the Salmon Sashimi. Due to the sashimi and Unagi, the price was RM12 different from the Salmon Sushi Maki Bento.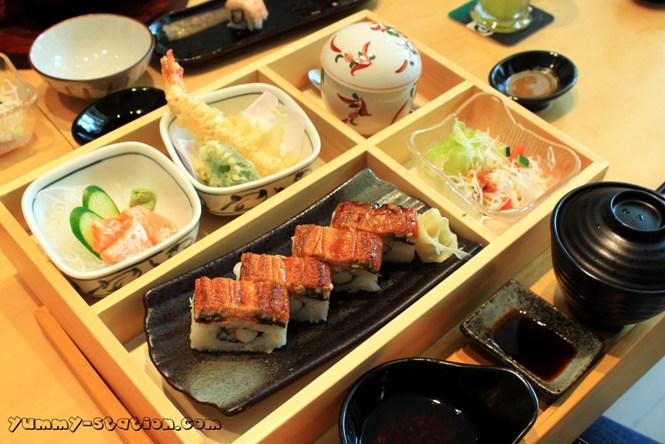 I have the chance to try one piece of the Unagi Roll. That was a thick Unagi slice. Nice!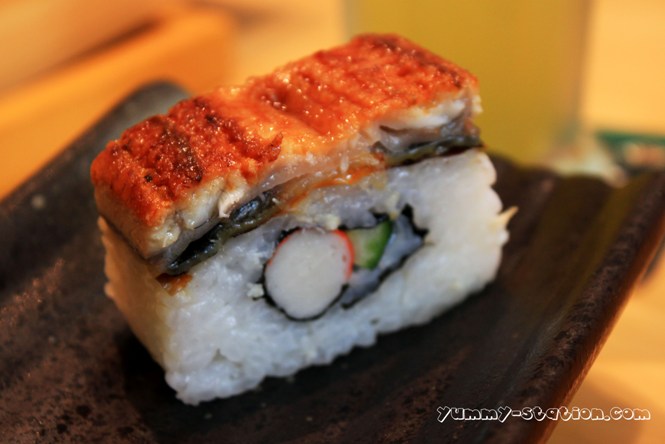 Salmon Teriyaki Bento RM19.80. For additional RM3, you can complete the set with 1 Miso Soup and 1 Chawanmushi. The Salmon Teriyaki was overcooked. The texture becomes hard. I was a bit disappointed with it.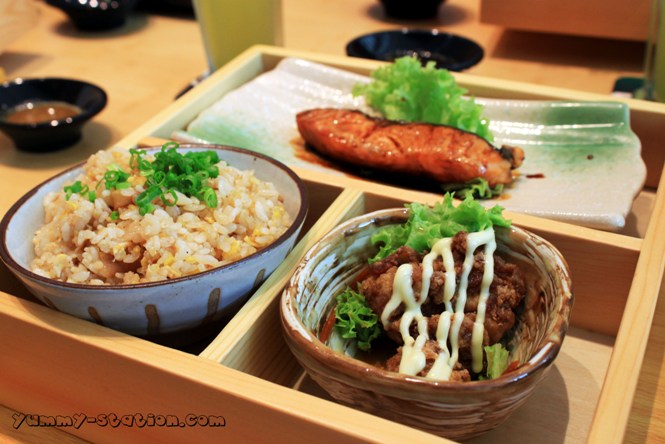 There was a number 5 printed on the napkin. Any meaning for that? No idea.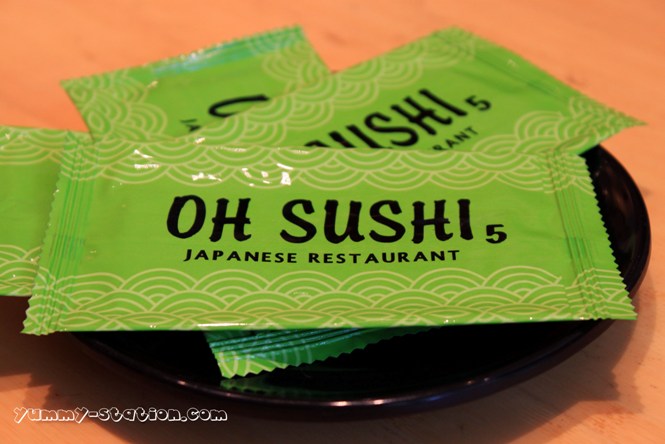 Oh Sushi is located at the Quay South near to the Four Season Bakery.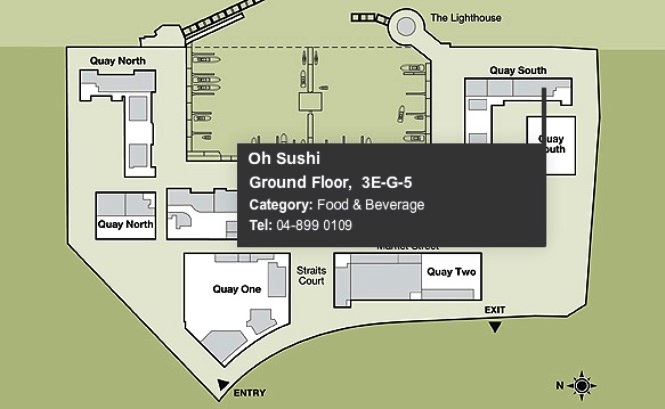 Taken from Straits Quay website.
Overall, I like the interior and environment very much. The food was good as well, except the overcooked Salmon Teriyaki. Although some people will think the price is above average, with the portion of the food, it is worth it after all. I will definitely go visiting Oh Sushi again in future.
Address:
Lot no. 3E-G-5
Block E Ground Floor Straits Quay,
Jalan Seri Tanjung Pinang,
10470 Penang.
Phone: 04-8990109
Tags: Bento, Chawanmushi, Chicken, Crab Stick, Four Season Bakery, Hotate, Japanese, Katsu Nabe, Maki, Mayonnaise, Oh Sushi, Quay South, Rainbow Roll, Ramen, Salmon, Straits Quay, Sushi, Tempura, Teriyaki, Unagi, Unagi Roll, Wasabi