I came across the KOI Sushi Eat All You Can promotion from Facebook. Before this, I saw some people are posting the previous deal on their blog. Since I got to know it during the promotional period, I think of giving it a try. The promotion is from December 1 to December 9, 2011, total of 9 days @ KOI Japanese Restaurant, Penang Gurney Plaza New Wing.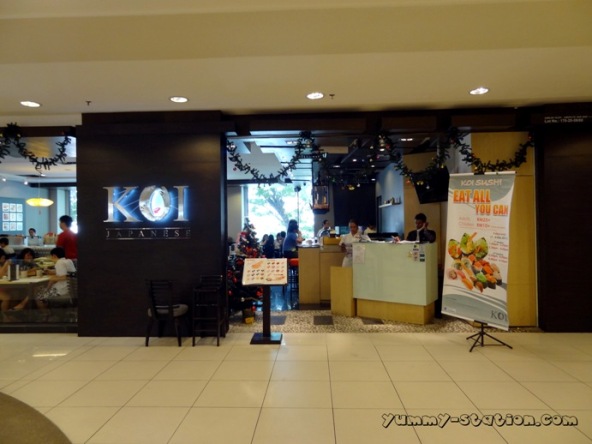 There are a total of 4 sessions: 1.00pm – 2.30pm, 2.30pm – 4.00pm, 6.30pm – 8.00pm and 8.00pm – 9.30pm. Each session is 1.5 hours and it costs RM25++ for adult and RM10++ for children below 4 feet. Drink is not included. You will need to order separately. One hot/cold green tea costs RM2.50, with refill.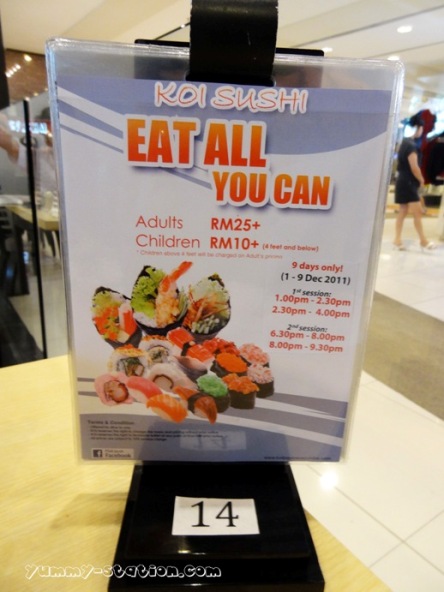 There are 40 different types of Nigiri, Gunkan, Hand Roll and Maki for you to choose from.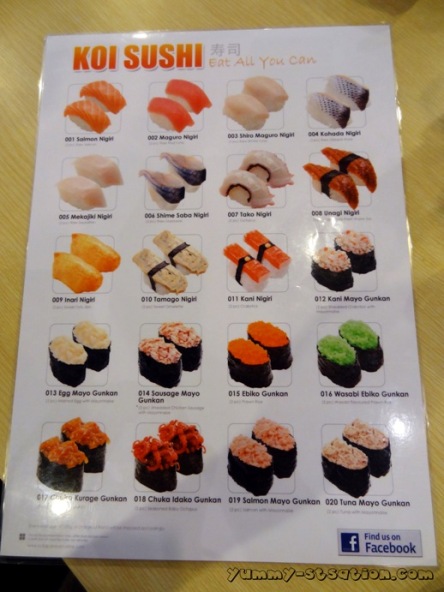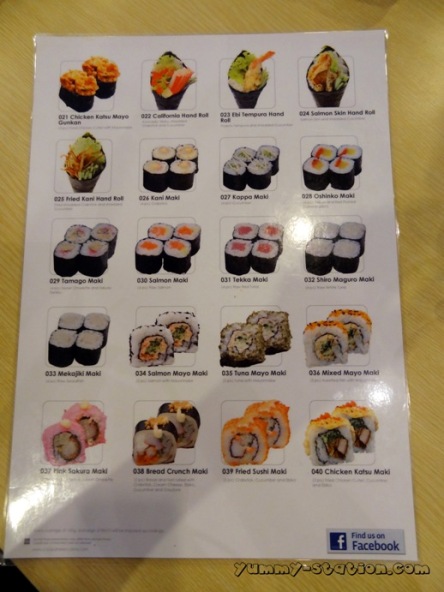 Order list is provided for making the order. Do take note: Each item is come with 2 pieces (except hand roll, comes with 1). If you put 3 on the order list, means you will get 6 pieces of sushi in total. Each submission is entitled of 10 items only, total of 20 pieces. Like most of the buffet restaurant, the wastage will be charged RM10 per 100g.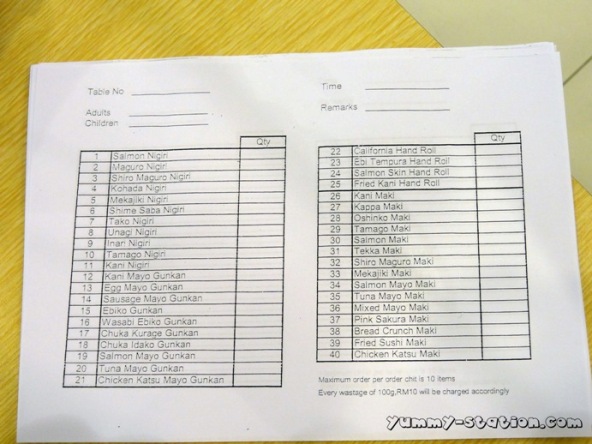 Salmon Nigiri. The Salmon slice is thin and the rice is a bit too much. This is what I expected before I went.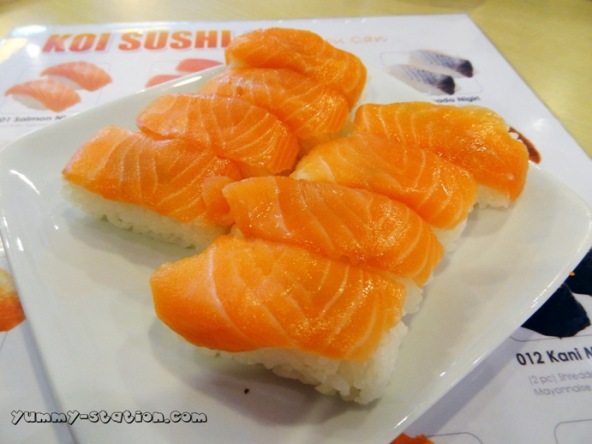 Maguro Nigiri (Red Tuna), Shiro Maguro Nigiri (White Tuna), Kohada Nigiri (Gizzard Shad), Mekajiki Nigiri (Sword Fish) and Shime Saba Nigiri (Mackerel). I prefer Shiro Maguro Nigiri and Kohada Nigiri. The rest are just normal.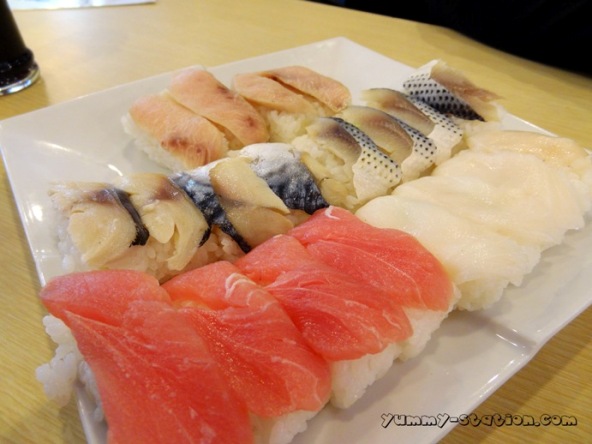 Tako Nigiri (Octopus) and Unagi Nigiri (Eel). Very normal, nothing to shout about.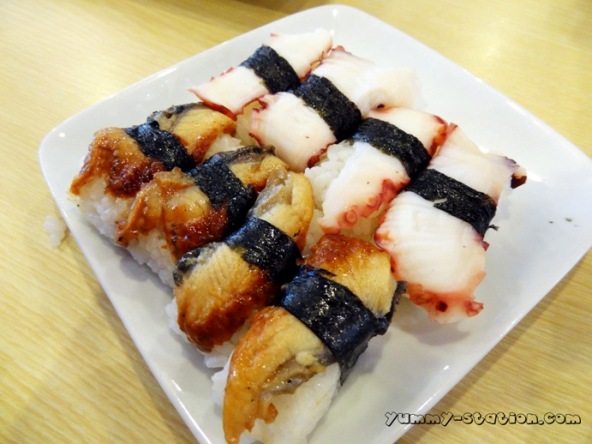 Ebiko Gunkan (Prawn Roe), Chuka Kurage Gunkan (Seasoned Jellyfish) and Chuka Idako Gunkan (Seasoned Baby Octopus). 3 of them are nice! Much better if compare to the Nigiri we ordered.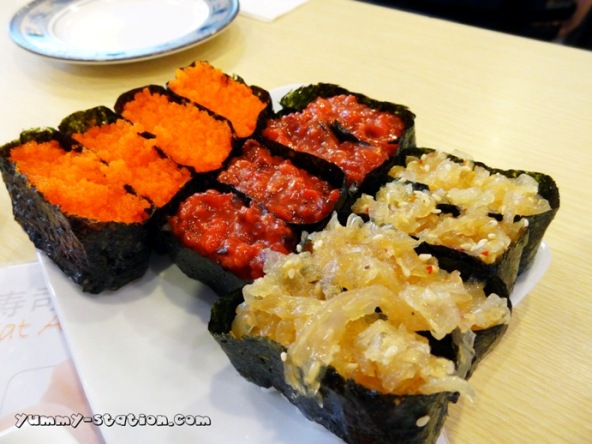 Chicken Katsu Mayo Gunkan. Not bad, just no idea why they like Mayo so much. Among 40 of them, 9 are with Mayo wording, never count those without Mayo wording but serve with Mayo.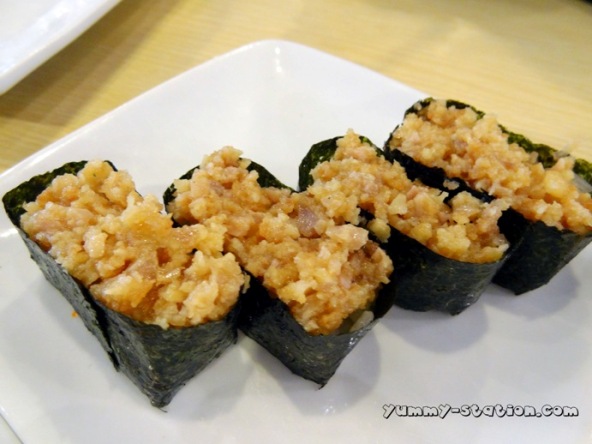 Mixed Mayo Maki (Assorted Fish with Mayo) and Chicken Katsu Maki (Fried Chicken Cutlet, Cucumber and Ebiko). Both are nice.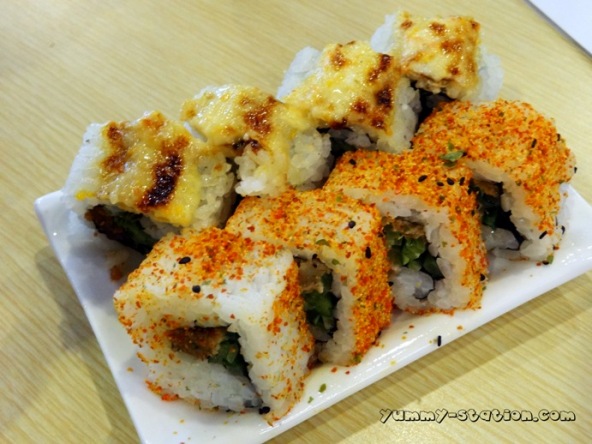 Bread Crunch Maki (Bread and Nori rolled with Crabstick, Cream Cheese, Ebiko, Cucumber and Croutons). This one is special. Too bad we only ordered it towards the end. A bit regret on ordering too many of the Nigiri, should have order the maki more.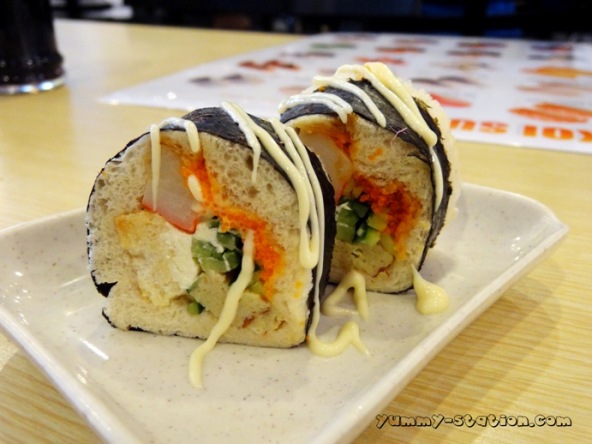 Table setting.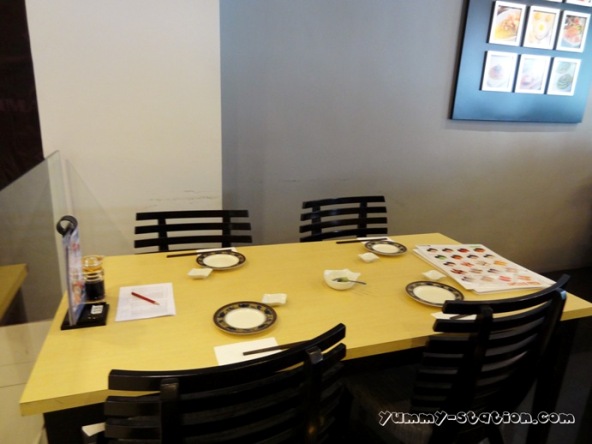 Surrounding.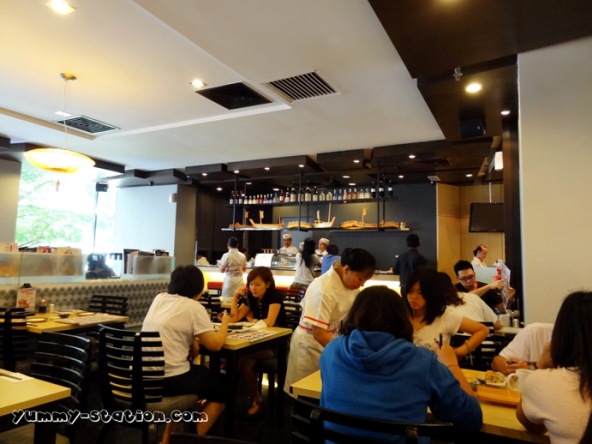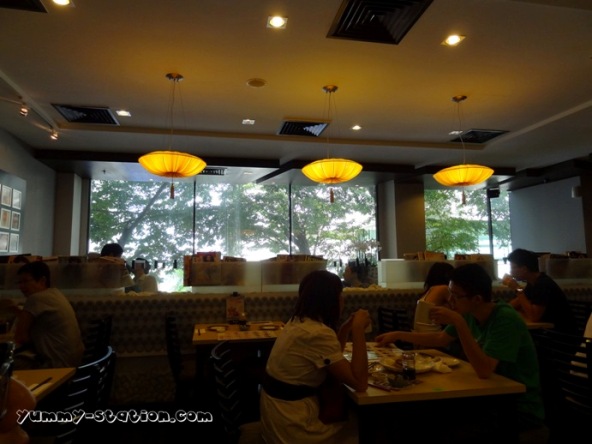 Sushi bar.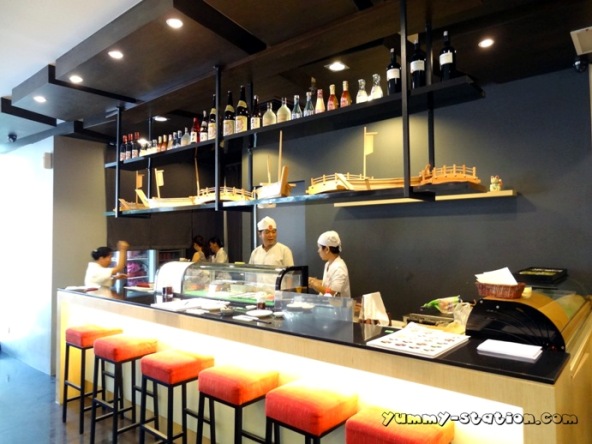 People are waiting outside for the next session.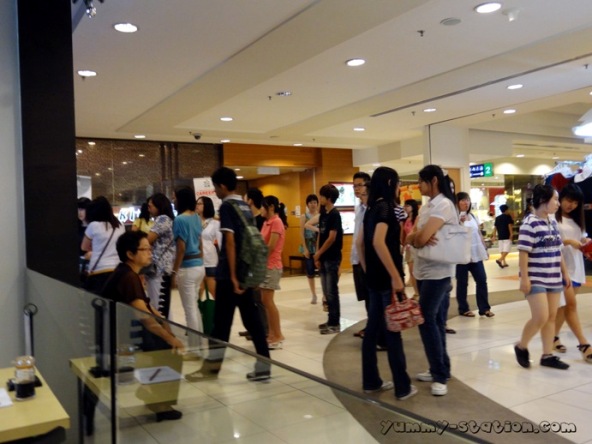 Overall, for sushi lovers, you can go ahead with this buffet as you have the chance to try different kind of sushi. However, don't expect too much on the sushi served. For RM25++, you cannot expect to get a very high class of sushi. It is impossible to order all types and try all of them, unless you are a big eater. For recommendation, do try the Gunkan and the last 7 Maki especially the Bread Crunch Maki. Bread is used instead of rice, special and nice.
3 days left before the promotion ends. Act fast if you want to give it a try. Do call +604-2277112 for reservation.
KOI Japanese Restaurant is located just beside the Sushi King and below the Sakae Sushi.
Address:
170-02-59 & 60, 2nd Floor Gurney Plaza (New Wing) Persiaran Gurney, 10250 Penang, Malaysia
Business Hour:
Mon – Sun: 10:00am – 10:00pm
Tags: Baby Octopus, Bread Cruch, Chicken, Chicken Katsu, Crabstick, Cream Cheese, Croutons, Cucumber, Eat All You Can, Ebiko, Eel, Gizzard Shad, Gunkan, Gurney, Gurney New Wing, Gurney Plaza, Hand Roll, Idako, Japanese, Jellyfish, Kohada, Koi, Koi Sushi, Kurage, Mackerel, Maguro, Maki, MAyo, Mayonnaise, Mekajiki, Nigiri, Nori, Octopus, Penang, Prawn, Red Tuna, Roe, Salmon, Shime Saba, Shiro Maguro, Sushi, Sword Fish, Tako, Tuna, Unagi, White Tuna