* Update: The restaurant is no longer in business.
I heard about Chez Weng from one of my friend. He went to dine there for few times and said the food was nice. Then, I got a review invitation that I was not able to make it. I have another chance to try them out when there was a coupon deal on RM18 for a 12" Gourmet Pizza but I never take any action on it. Just after the pizza promotions, another coupon deal is up. This time is for the charity event. RM10 For Spaghetti Bolognaise or Spaghetti Carbonara and RM7 will go to AIESEC for House Of Joy. Since it is for charity and I can try out the food, why not?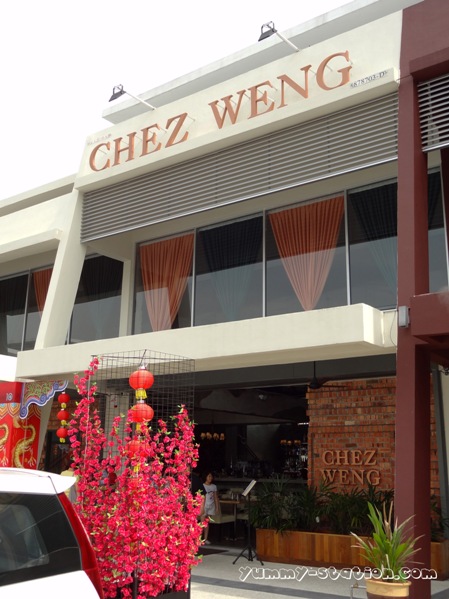 Chez Weng is located at the Precinct 10, Tanjung Tokong, Penang, the new happening place in Tanjung Tokong. It is just beside the Island Plaza.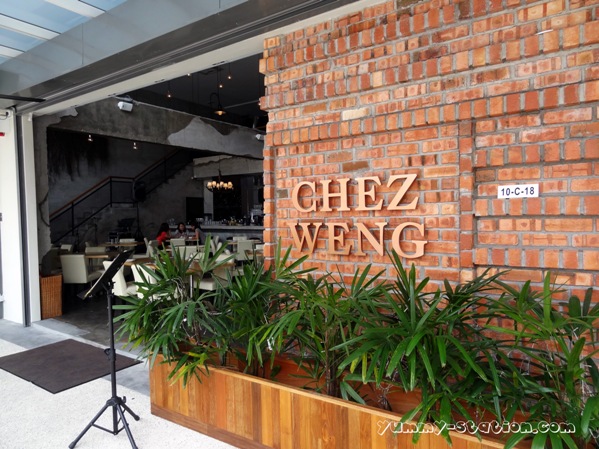 We asked for Ice Water as cannot decide on what to order for the drinks. It has a limited options.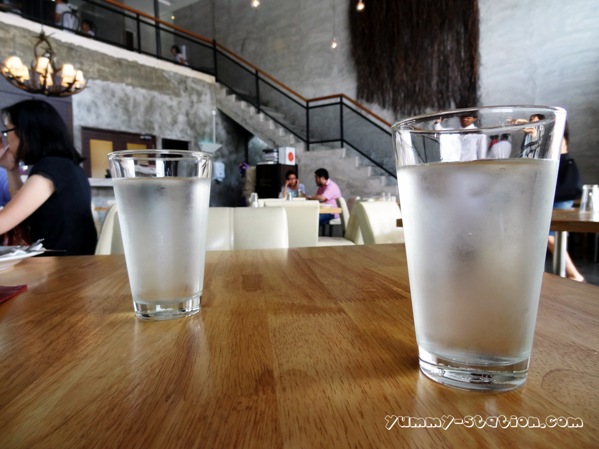 Menu + Cutlery Set.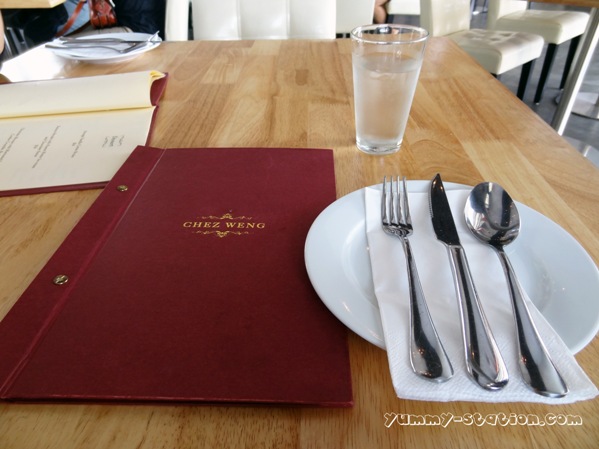 Spaghetti Bolognaise (Beef). It comes with a big plate and big portion. I like the sauce and minced beef very much. It blends well with the Spaghetti and tastes great.
Spaghetti Carbonara. It is very creamy but it is really GOOD! It will be too much if I need to eat this all alone. Luckily, I share it with my friend.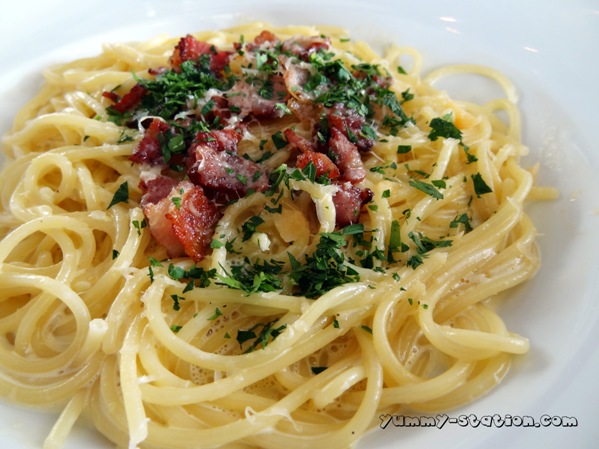 My friend went a week before and they were served with the bread. We were wondering why we don't have it. So, my friend asked the waiter there and guess what, they brought the bread for us.

The bread is served with the olive oil and Balsamic vinegar.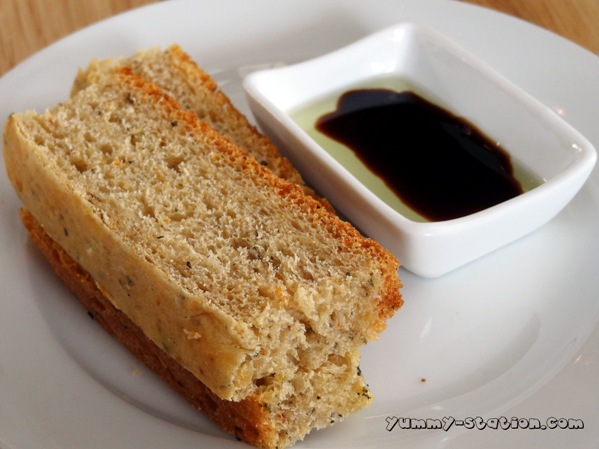 After the meal, we thought of trying the coffee. We were asking the waiter whether Latte is better or Cappuccino. The waiter told us Latte is better. However, we ordered both. By the way, with the voucher we bought, we have a 25% discount on the ala carte item from the menu.
Latte – RM6.50.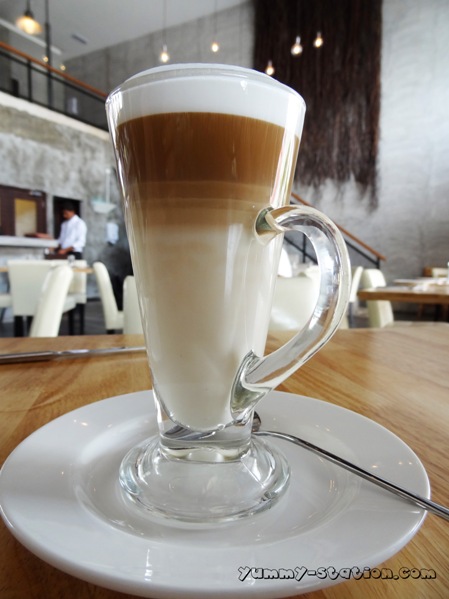 Cappuccino – RM6.50.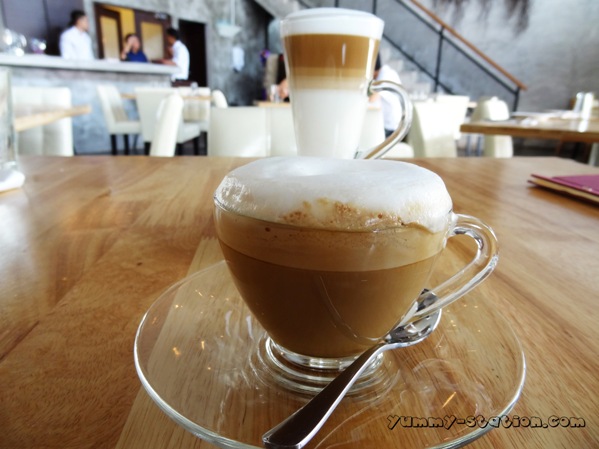 Apple Pie with Cinnamon Ice Cream and Caramel Sauce – RM16. The Apple Pie is full of small chunks of apple. The Cinnamon Ice Cream is just great. I wish to have more. However, I think the dessert is a bit pricey.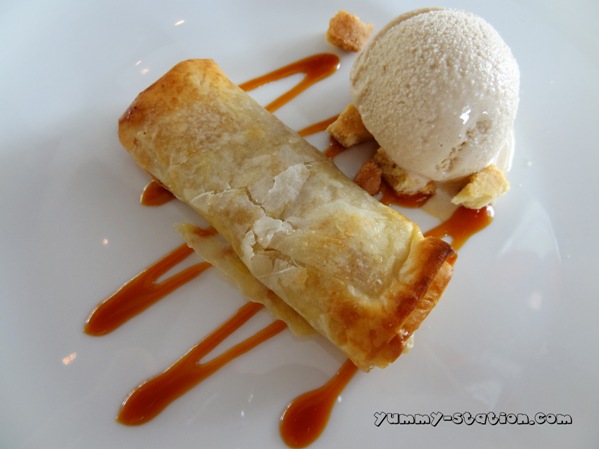 Interior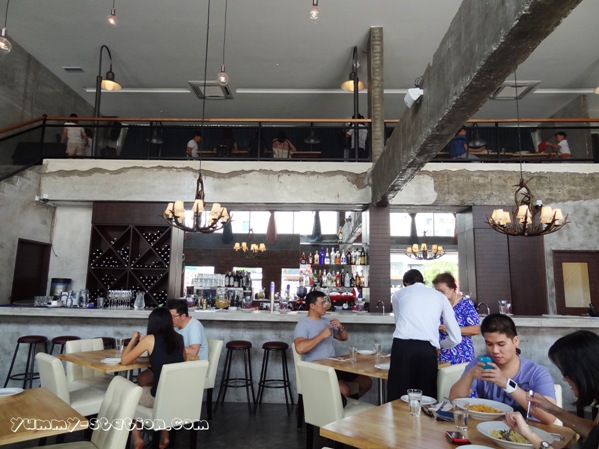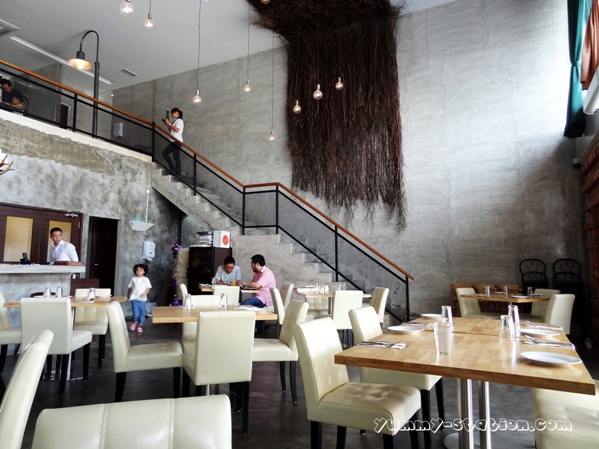 Overall, the Bolognaise and Carbonara are very good. No wonder my friend wanted to go there again. I don't have the chance to try other food as we were very full after sharing the 2 plates of Spaghetti and dessert. I will definitely go there again to try out others. If you want to try a new place with good western delight, Chez Weng is the one that you must give it a go!
Address: Lot 10C – 18 & 19, Precinct 10, Jalan Tanjung Tokong, 10470, Penang
Contact number: 04-8999878
Tags: Apple Pie, Bolognaise, Cappuccino, Caramel, Caramel Sauce, Carbonara, Chez Weng, Chez Weng Penang, Chez Weng Precinct 10, Chez Weng Tanjung Tokong, Cinnamon Ice Cream, Ice Cream, Island Plaza, Latte, Penang, Pizza, Precinct 10, Spaghetti, Spaghetti Bolognaise, Tanjung Tokong