When you turn into Burma Road from Penang Road (No matter from which direction you are coming from, either from KOMTAR or Upper Penang Road), you will definitely see the Loke Thye Kee building, which is located on your right.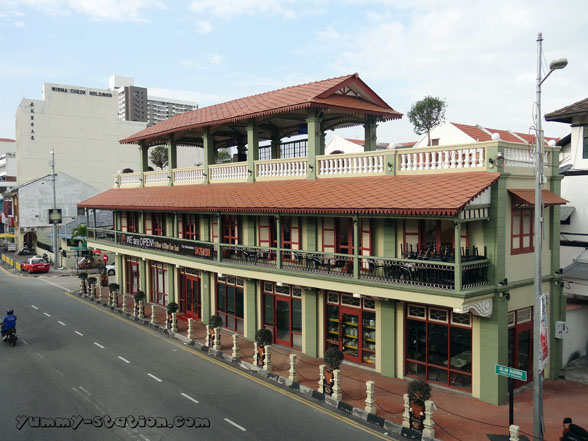 History of Loke Thye Kee
A truly iconic building built circa 1929 and located right in the heart of George Town, it used to house the oldest restaurant in Penang serving Hainanese cuisine. Some know it as the 'Love Boat' (the architecture resembles a Chinese pleasure boat) it used to be the venue to celebrate happy occasions like matchmaking, weddings and birthdays.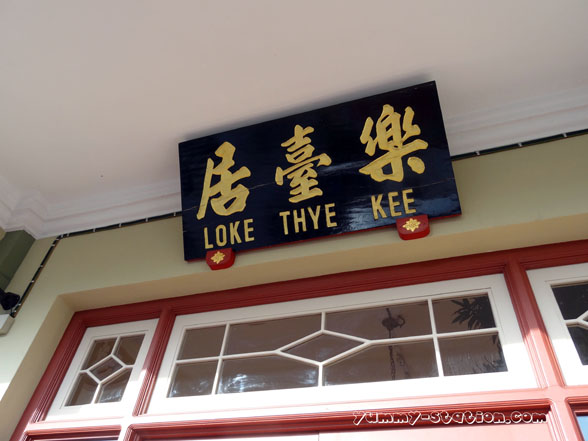 Loke Thye Kee has proven to be a very unique destination for many people, both locals and tourists alike. For the locals, it is a chance to re-live the memories of old Loke Thye Kee Restaurant, when they used to dine as children. As for the tourists, it is a chance to experience the heritage of Penang and enjoy traditional Malaysian cuisine at the same time.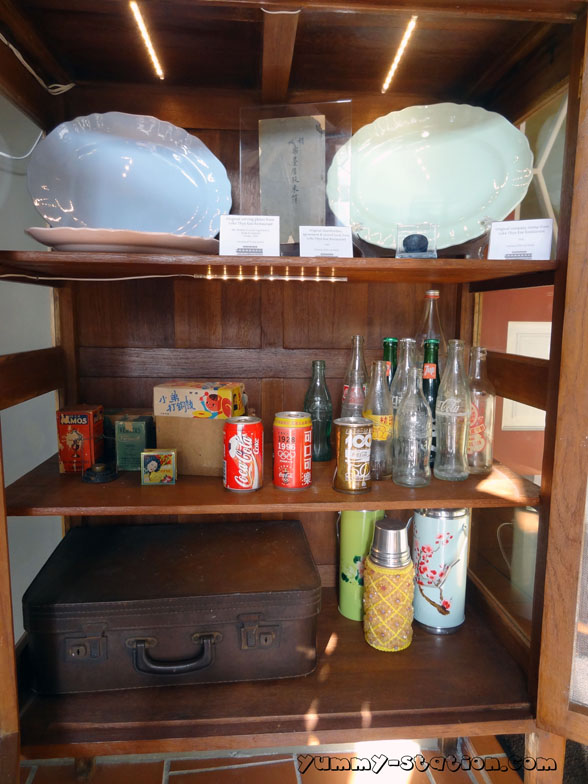 The architecture itself has made it a landmark of George Town and its rich history has made it popular with tourists. Loke Thye Kee building is also perfect as background for wedding photoshoots to create a true sense of nostalgia.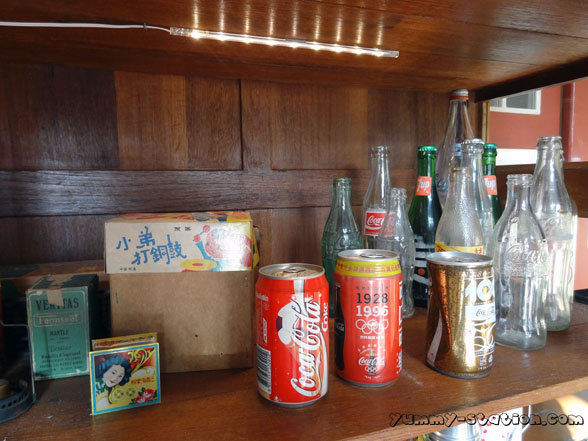 Loke Thye Kee is definitely a rejuvenated and restored 'gem' to be continuously enjoyed by many generations to come!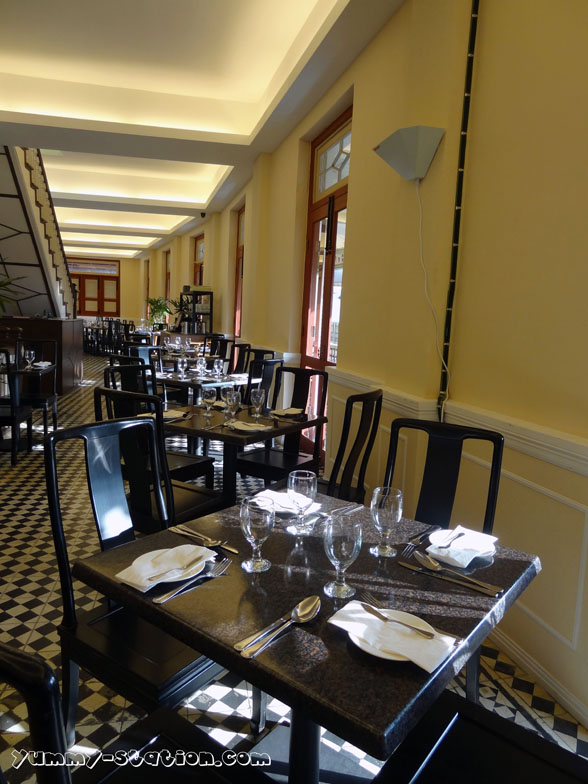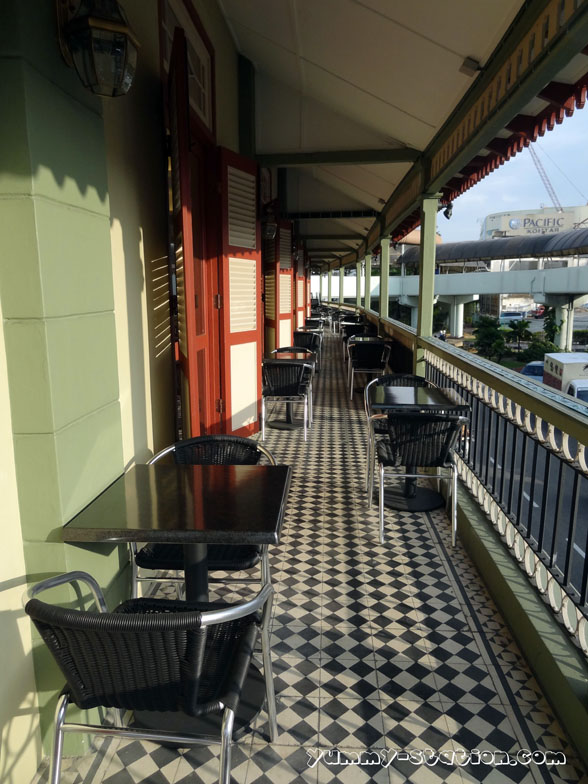 Over the years, Loke Thye Kee is well known for its Hainanese cuisine. However, this newly open Loke Thye Kee Restaurant serves mainly Malaysian cuisine, prepared the traditional way by their very own Malaysian chefs. All the dishes are pork-free and they are in the process of applying for 'Halal' certification.
Set menus for lunch and dinner are available, offering signature Malaysian dishes from the different ethnic origins (Malay, Chinese, Indian), with a selection of Hainanese cuisine. All dishes are prepared fresh daily. Guests can choose to dine within its cool, air-conditioned interiors or al-fresco on the balconies.
Ala Carte Menu/Set Lunch/Set Dinner is available from Tuesday-Sunday starting at 11.00am-11.00pm (Last call 10.30pm).
Hainanese Chicken Rice – RM18, either steamed or roasted.
Macaroni Pie – RM20, baked in cheesy cream sauce.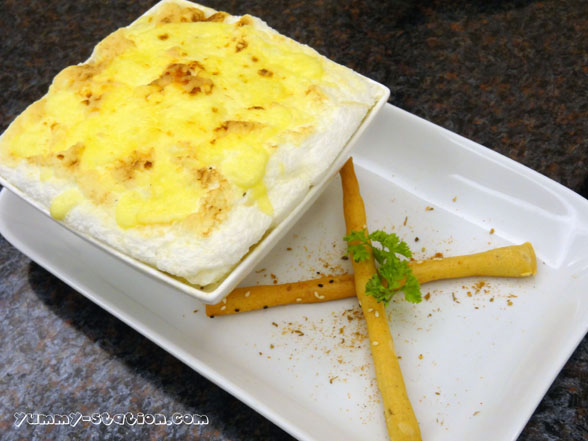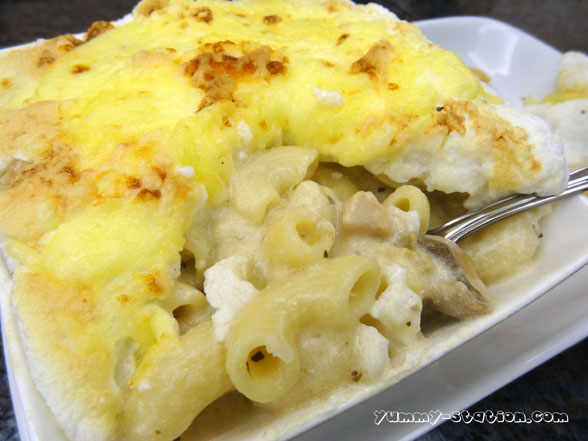 Hainanese Chicken Chop – RM18, served with vegetables and french fries.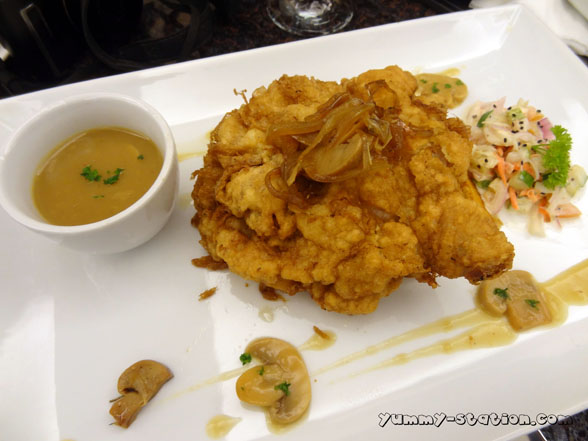 For people who like the buffet, Lok Thye Kee Restaurant is also having the Saturday Malaysian Buffet @ RM60++ (adult)/RM30++ (child): 6.30pm-10.30pm and Sunday Buffet Brunch @ RM28++ (adult)/RM14++ (child): 11.00am-3.00pm.
Mussels.
Prawns.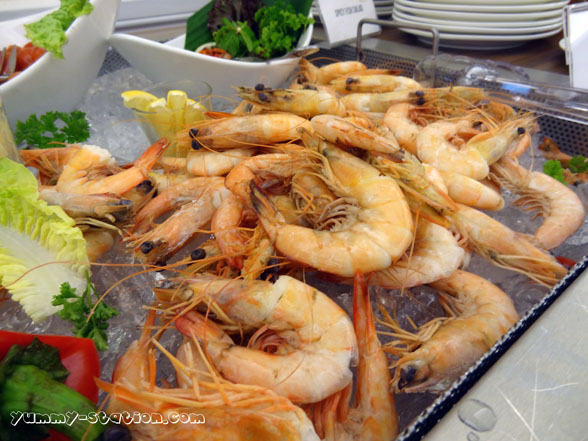 Salad section.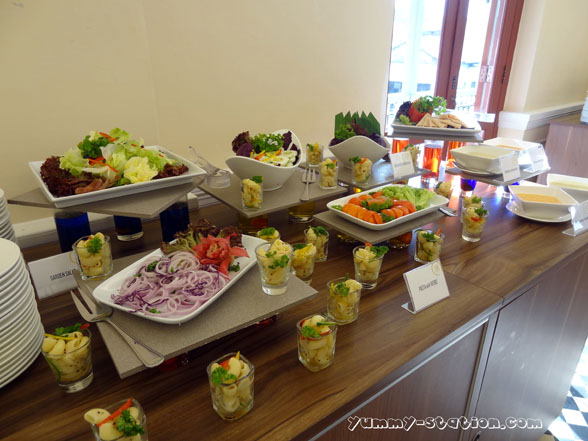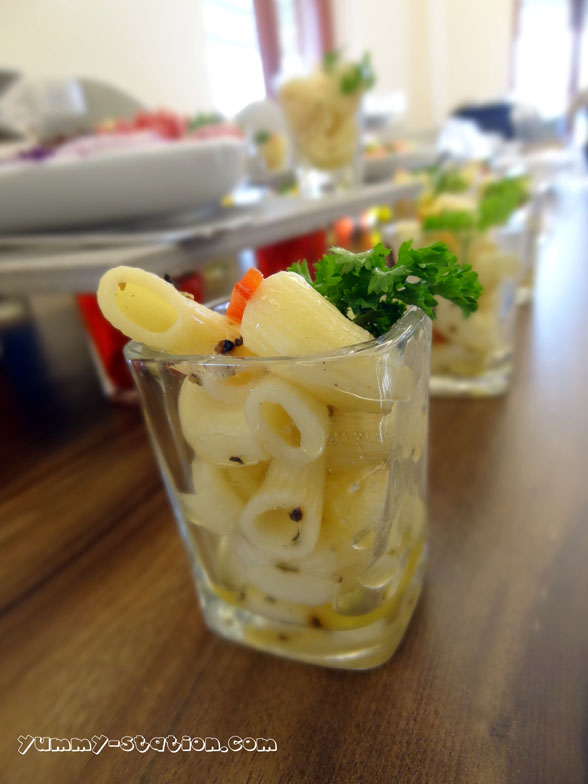 Shredded Chicken Salad.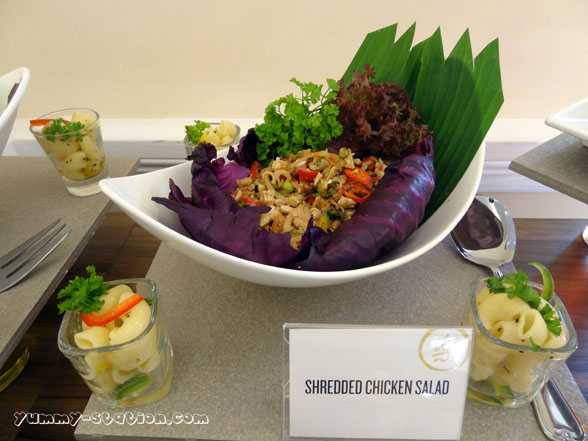 Salad Dressing and Ham.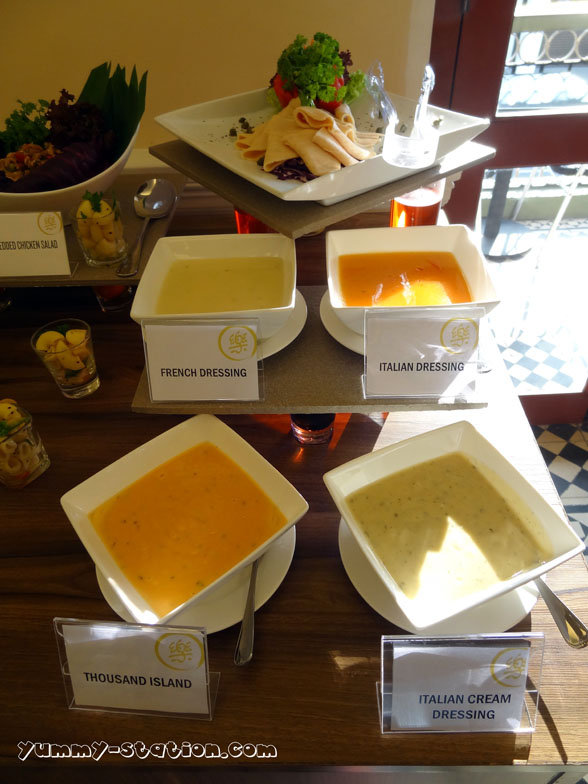 Mango Salad.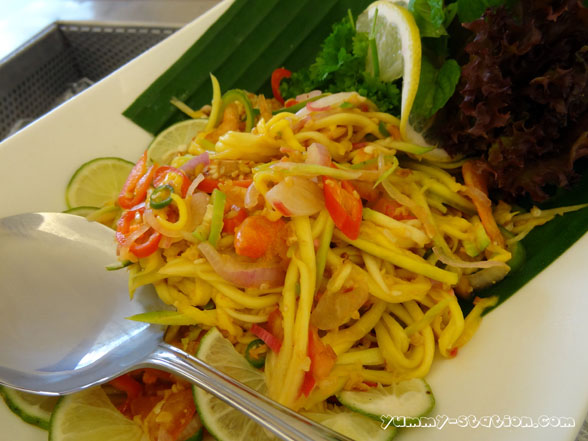 Spicy Fish Salad.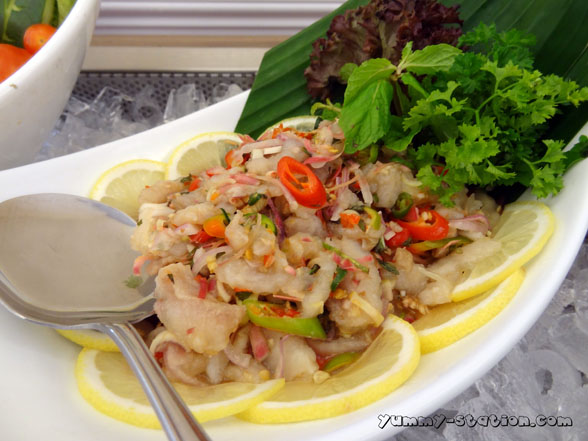 "Yong Chow" Fried Rice.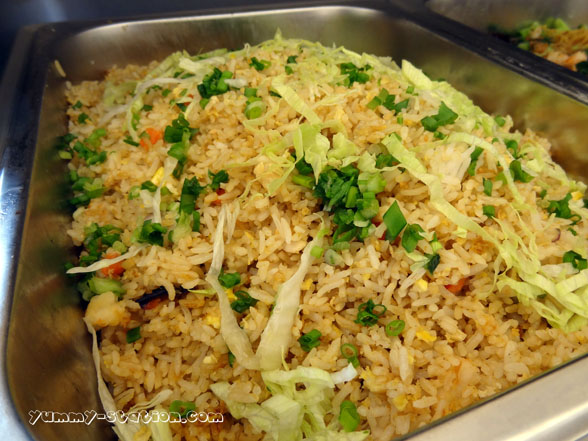 Noodles with gravy.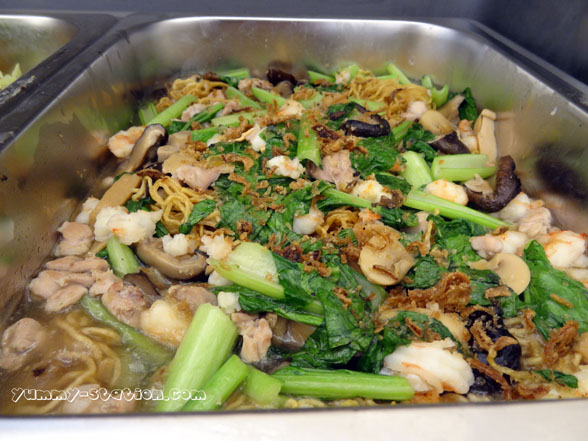 BBQ Chicken (Chicken Char Siew).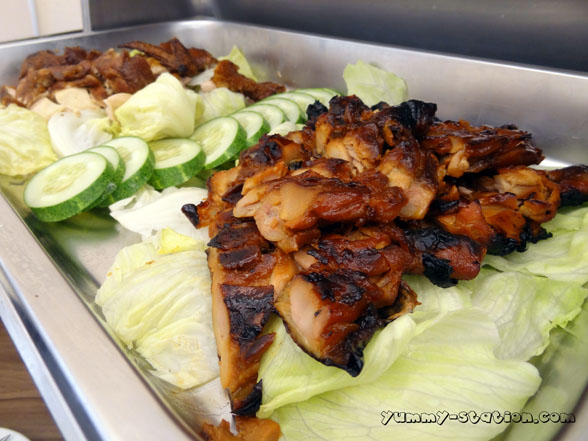 Roasted Chicken.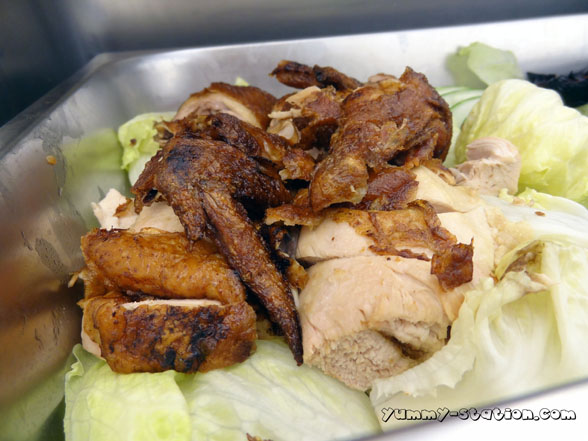 Seafood Thermidor.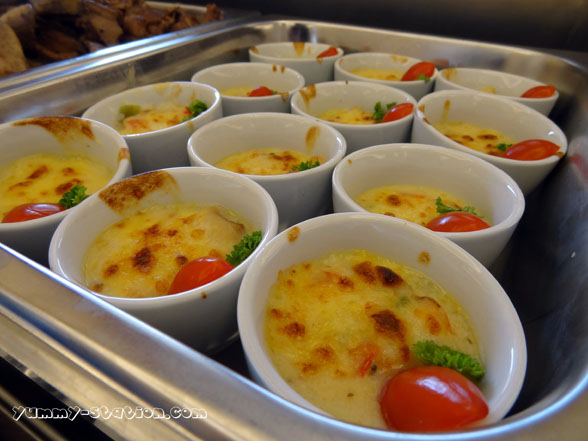 Braised Duck with Yam.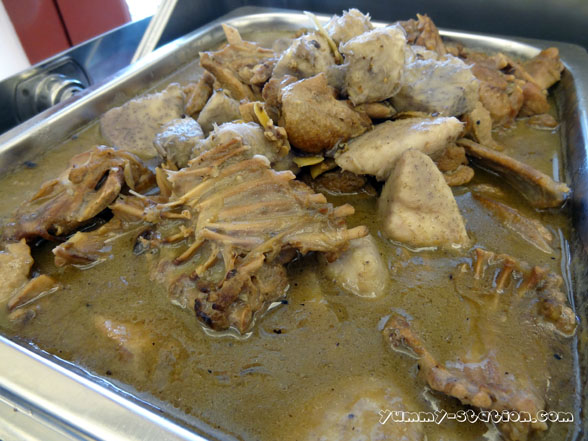 Braised Lamb with Black Fungus.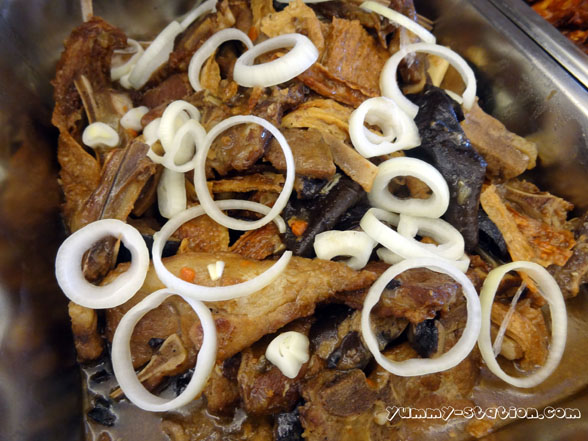 Fried Belacan Prawn.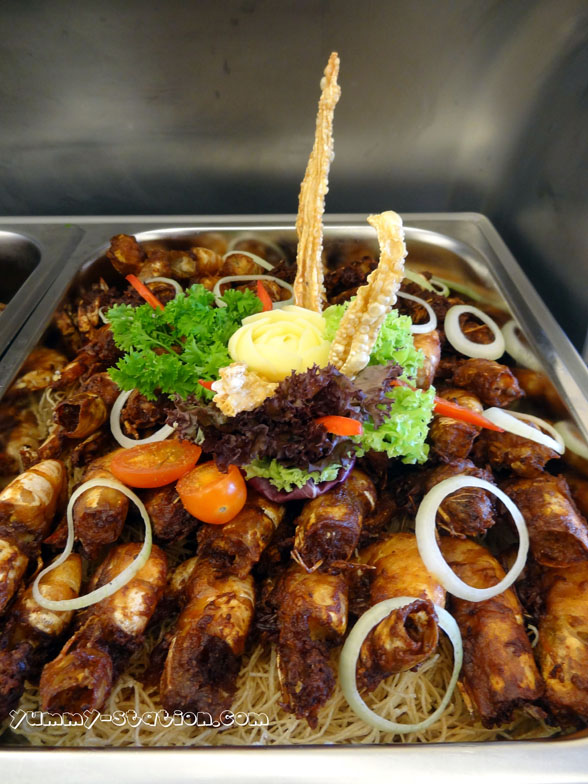 Steamed Whole Fish with Ginger and Garlic.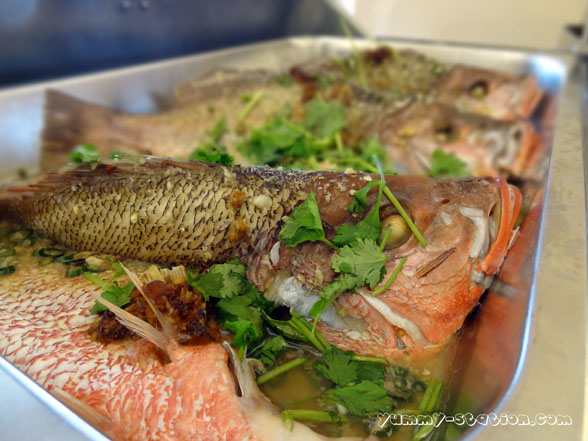 Braised Mushroom with Vegetables.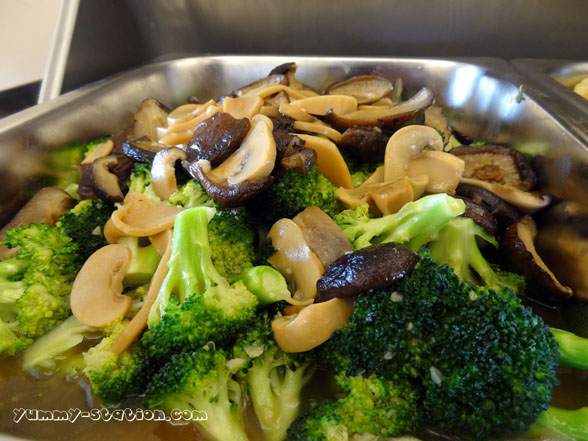 Vegetable Tempura.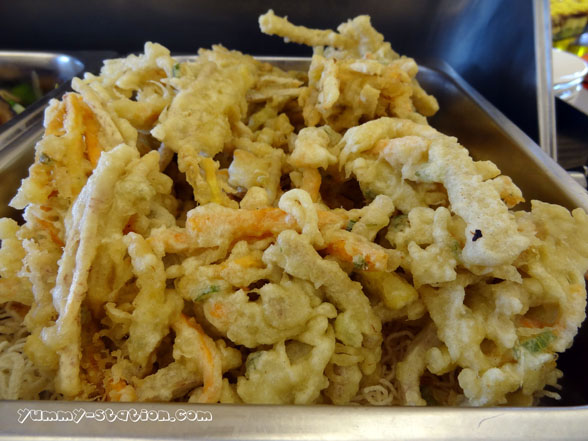 Chicken Herbal Soup.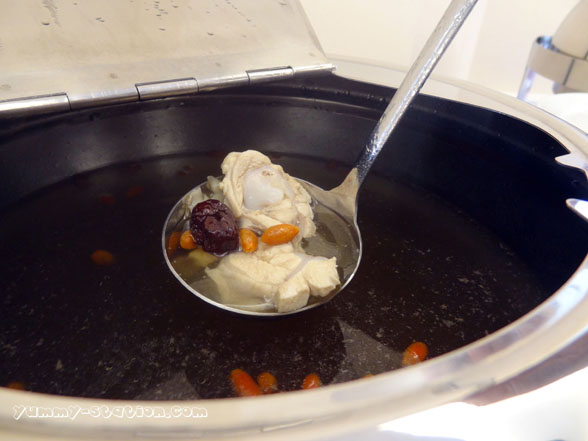 Desserts.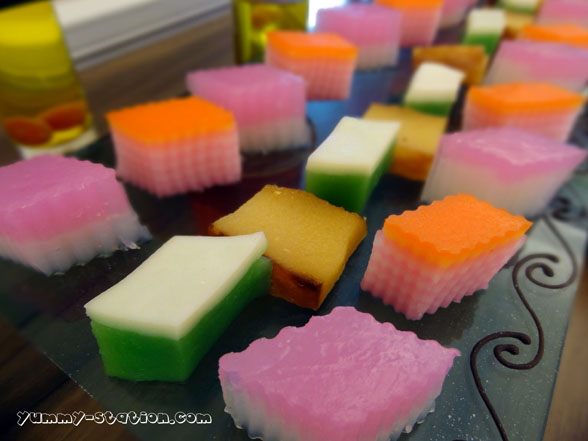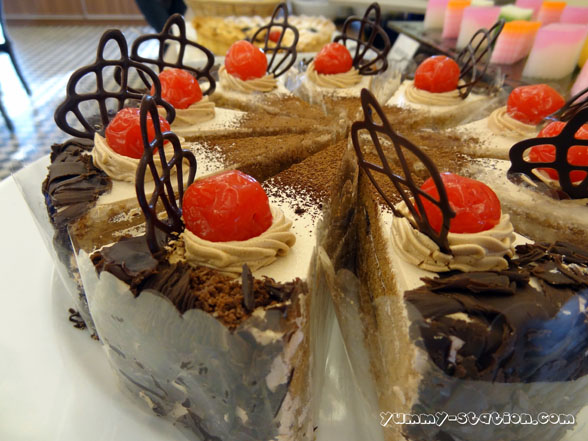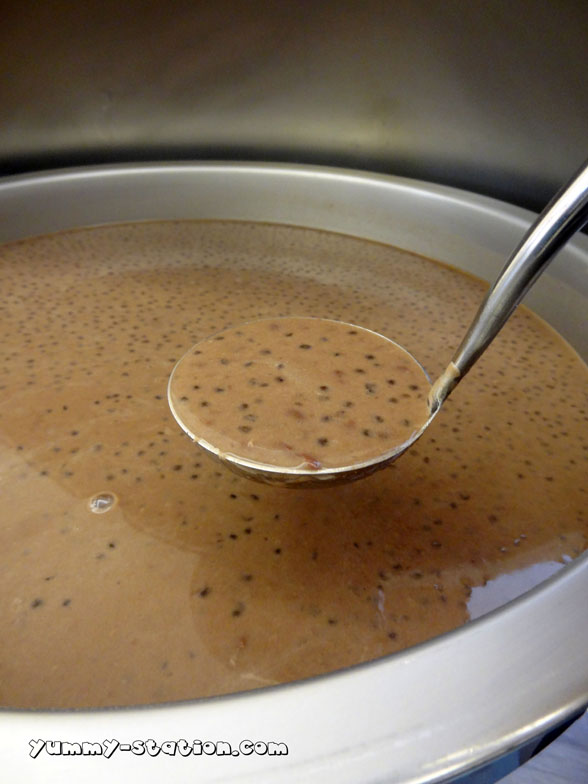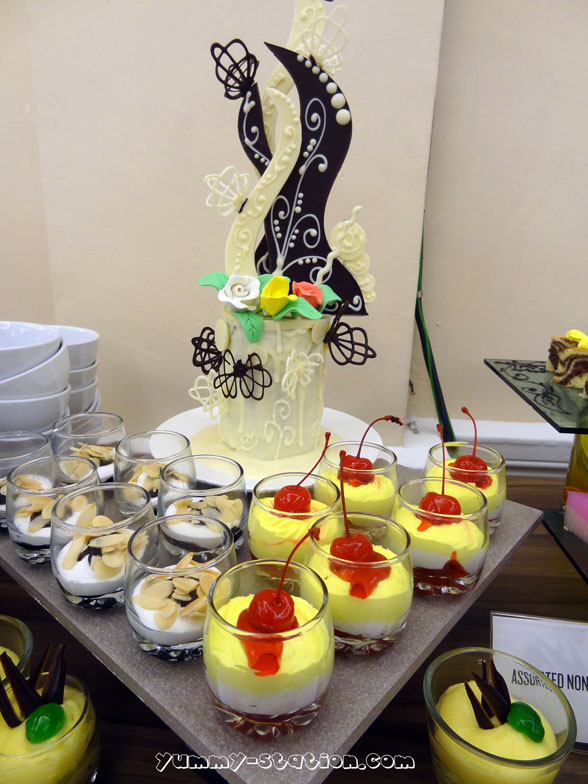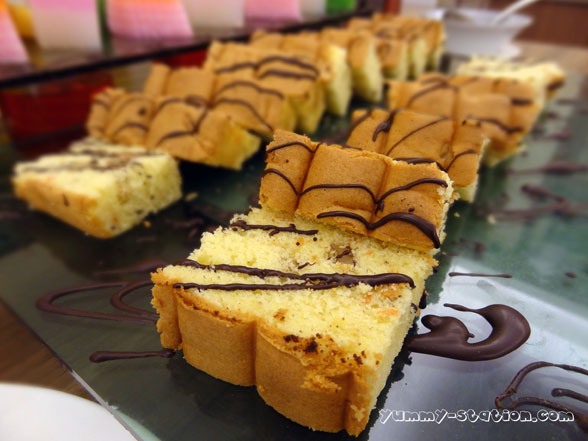 Fruits, Jelly and Pudding.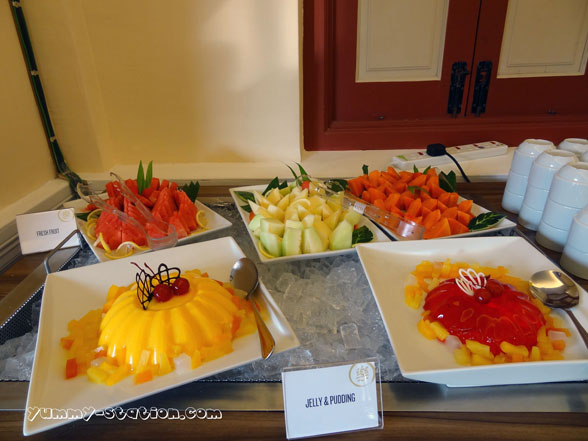 Self made Affogato. Having this for 2 cups!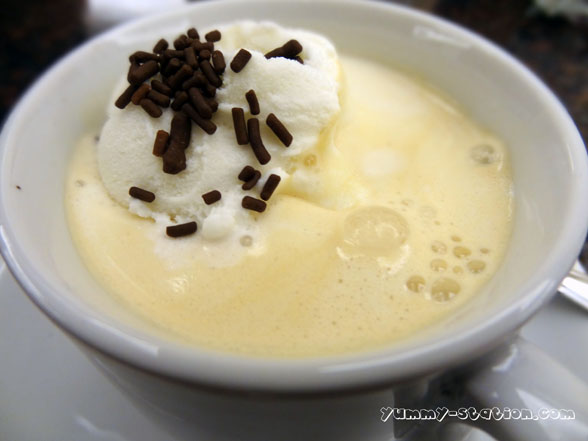 There is also a ice cream corner, together with 3 other stalls, serving Rojak, Prawn Noodle (Hokkien Mee) and Ice Kacang.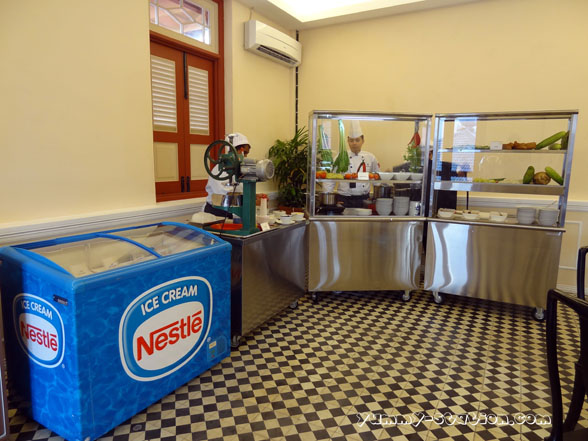 Rojak.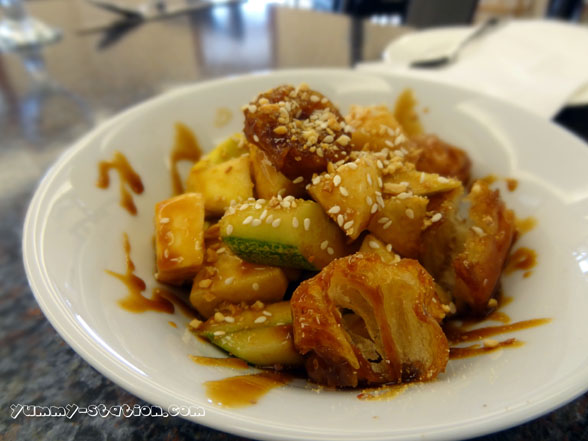 Prawn Noodle (Hokkien Mee).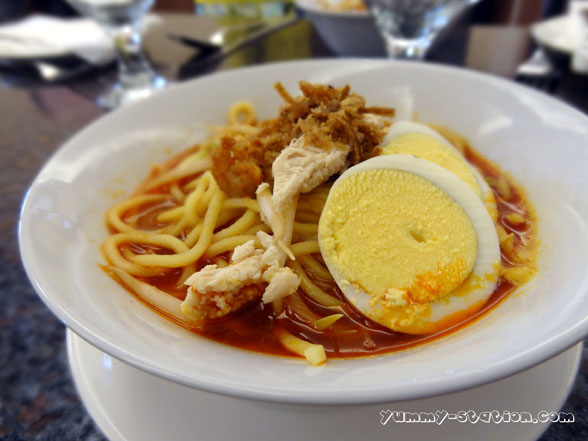 Ice Kacang.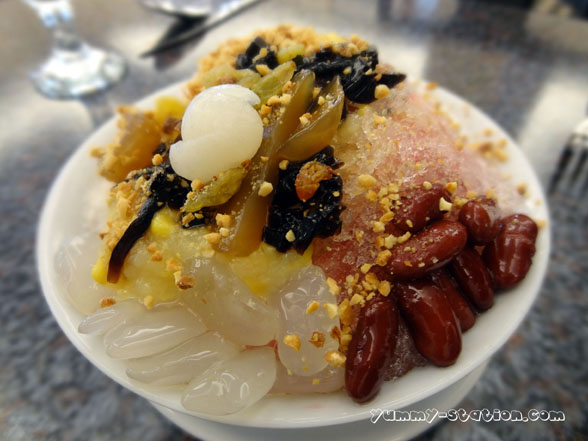 Restaurant Menu.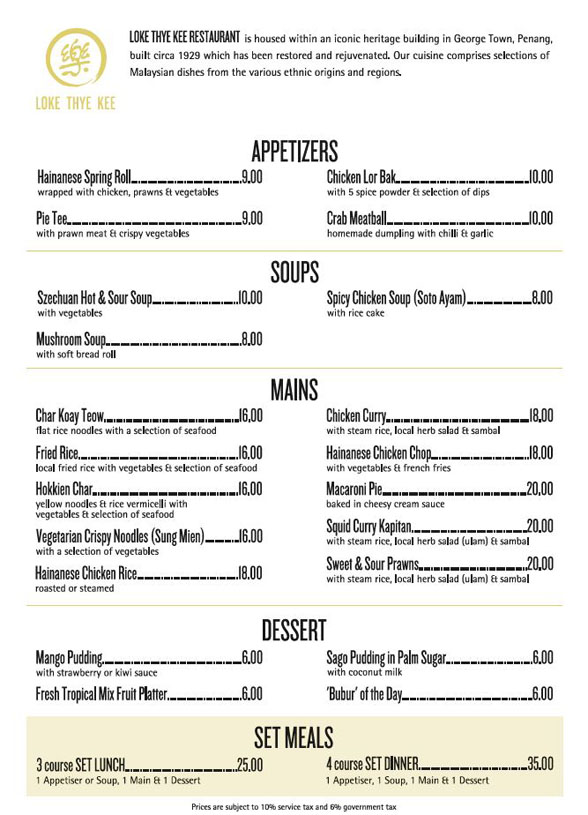 Never forget to mention, there is a Rooftop Terrace Bar opening daily from 11.00pm-11.00pm (except Mondays), serving a selection of wines, beers with bar snacks and cakes. The bar is simply a nice space to relax, chill and unwind with a 360º view over the rooftops of George Town.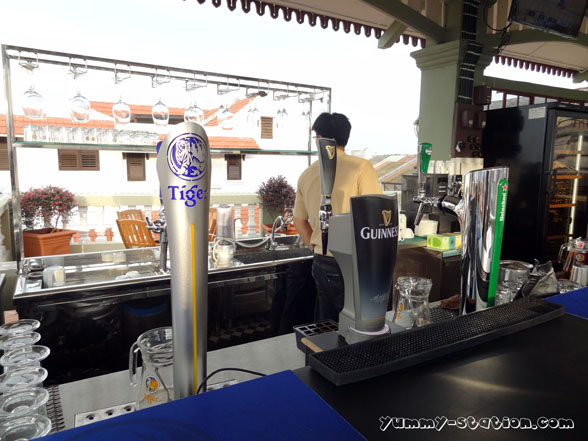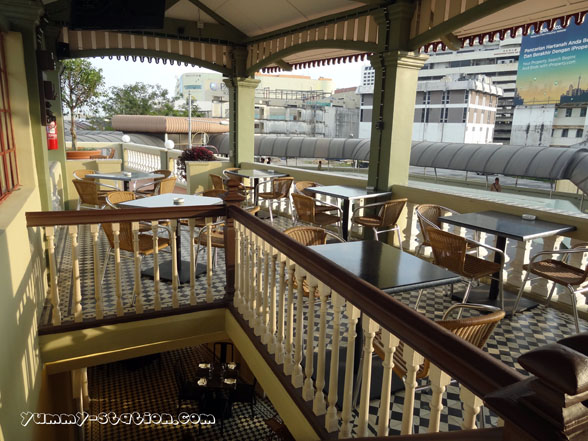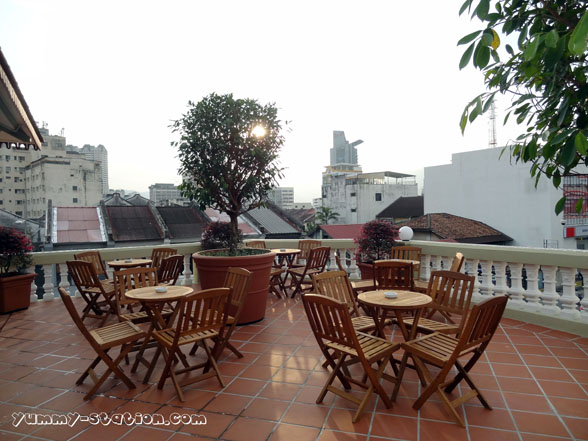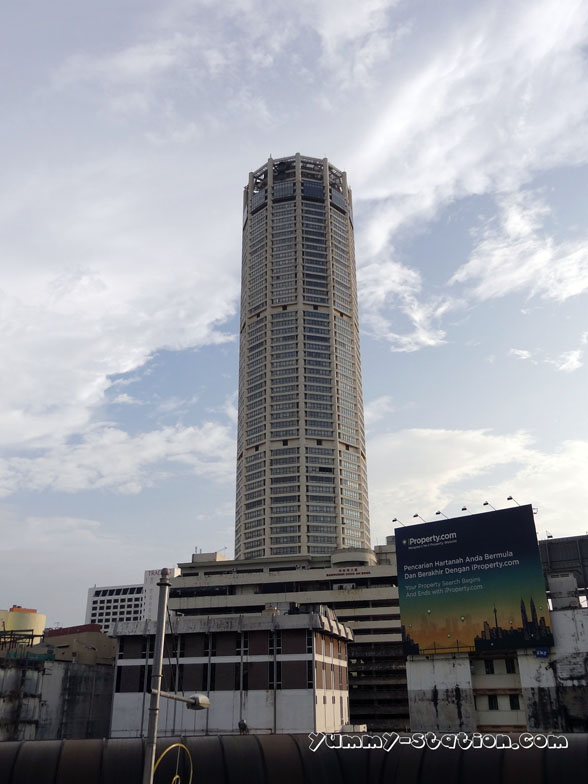 Bar Menu.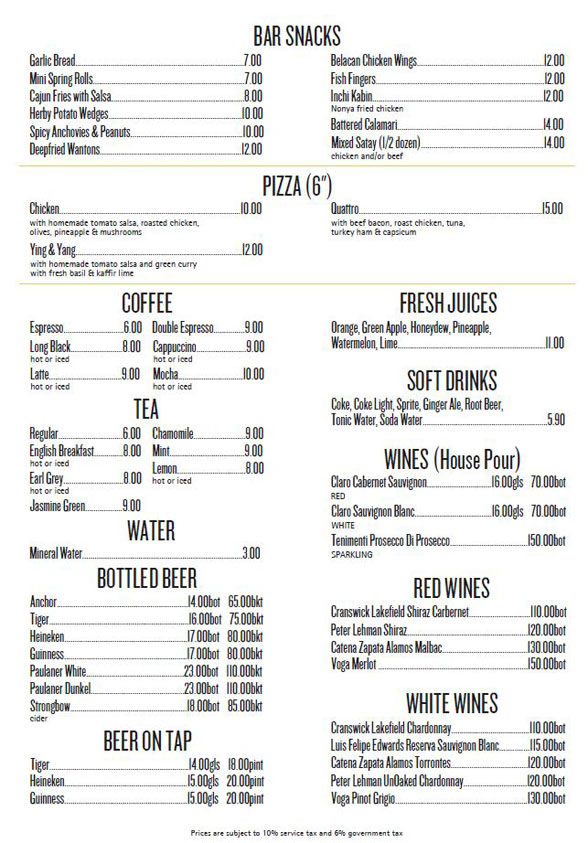 Chefs and Management Crew.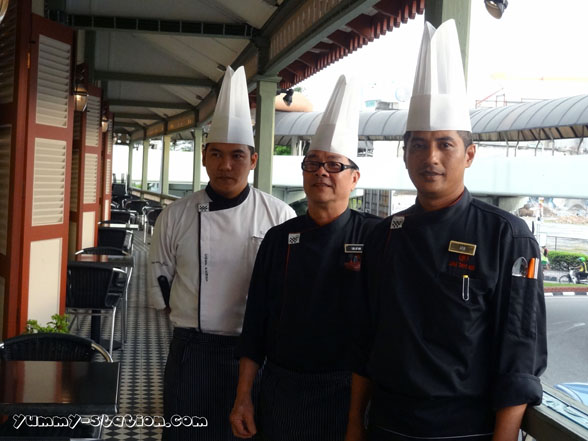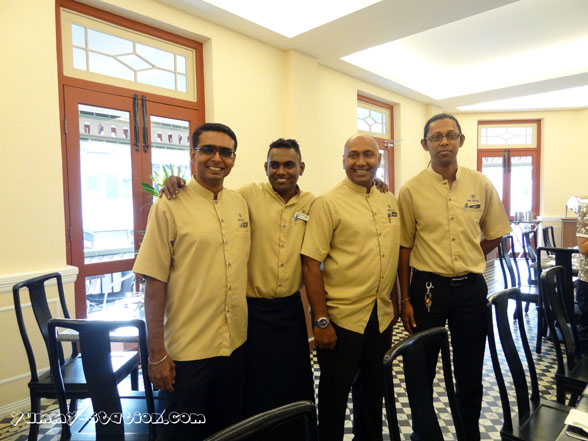 Overall, the buffet is served with a wide variety of dishes. Top pick from me will be the Barbecue Chicken (Chicken Char Siew), Seafood Therminor and Hokkien Mee. Of course, desserts as well.

Try to make yourself an affogato too! For the ala carte, it comes with a big portion that match the price. If you only see from the menu, you will think why a plate of Hainanese Chicken Rice will cost you RM18? The rooftop is a nice place for gathering and chit chat session with friends at night. Luckily on that day when I was there, it was quite windy. If it is on a hot weather day, I still prefer an air-conditioning area.
For more information on Loke Thye Kee, do visit the website: http://lokethyekee.weebly.com/.
Address: 2 Jalan Burma, 10050 George Town, Malaysia.
Contact: 604-264 1919
FB: http://www.facebook.com/pages/Loke-Thye-Kee/610232382356876
Business Hours 11am-11pm (Closed on Mondays)
Tags: Burma Road, Georgetown, Hainanese, Loke Thye Kee, Penang