If talking about Anchor product, the very first item that come into my mind will be the Anchor Pure New Zealand Salted and Unsalted Butter. I bought that previously for baking cakes and cookies. Apart from this, I cannot think of any other product from Anchor. But now, with the Anchor Say Cheese Campaign by Fontera Foodservices, I get to know that there is this product that I would love to try it out when baking Cheesecake. It's the Anchor Cream Cheese.
In order to create more attention and get more people to experience the Anchor Cream Cheese, Anchor-branded dessert creations have been launched with 3 types of scrumptious desserts, namely Kaien Chizu Tart, Winter Magma and Karui Snow Cake. Of course, Anchor Cream Cheese will be the main ingredient besides other Anchor products such as Anchor Cream, Anchor Butter and Anchor Cheese Slices.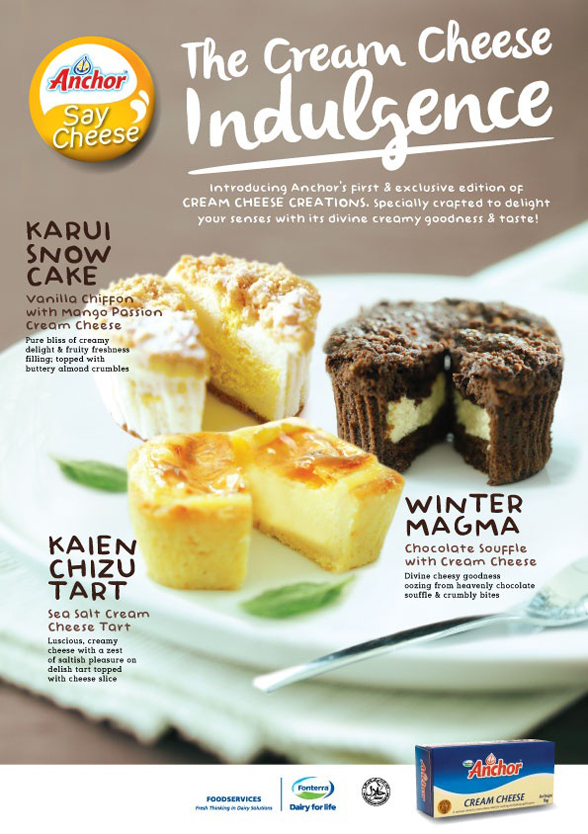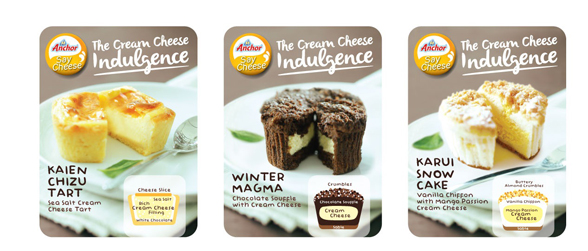 Karui Snow Cake (Vanilla Chiffon with Mango Passion Cream Cheese) – Pure bliss of creamy delight & fruity freshness filling, topped with buttery almond crumbles.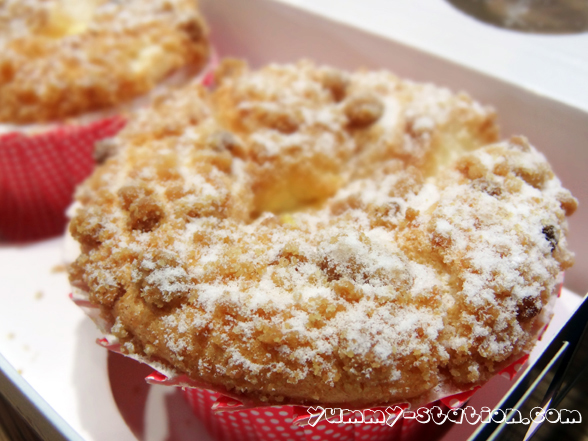 Kaien Chizu Tart (Sea Salt Cream Cheese Tart) – Luscious, creamy cheese with a zest of saltish pleasure on delish tart topped with cheese slice.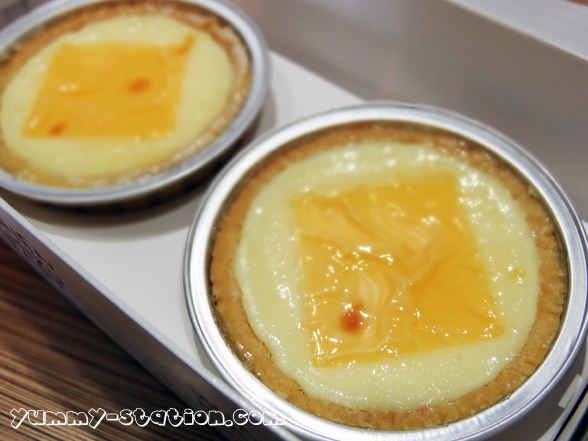 Winter Magma (Chocolate Souffle with Cream Cheese) – Divine cheesy goodness cozing from heavenly chocolate souffle & crumbly bites.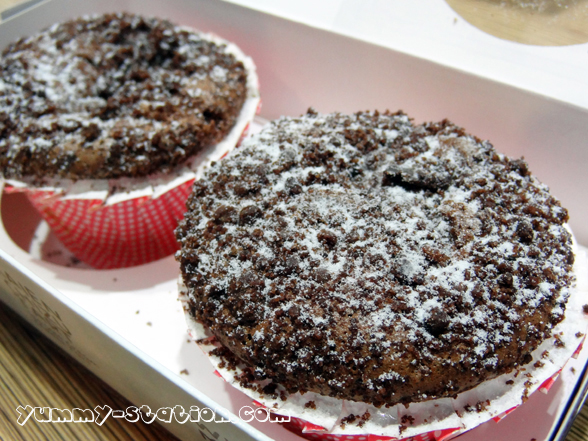 By looking at the photo below and the condition is, only one can be selected, which one will be your choice?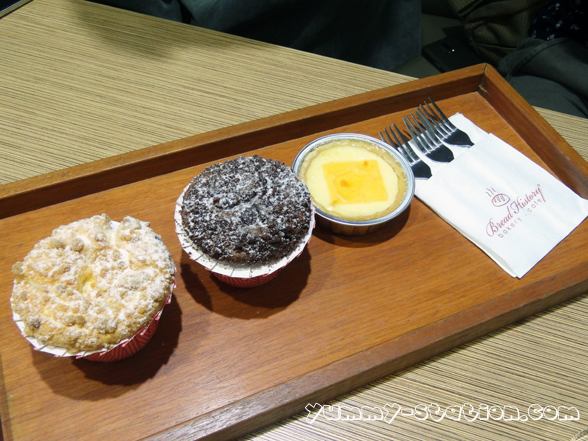 These cream cheese indulgences are available at selected bakery partners throughout Malaysia from now until the end of January 2016. They are sold in boxes of two's and four's. The box of two's contains the Kaien Chizu Tart, priced at RM11.00 per box. For Karui Snow Cake and Winter Magma, they come with 2 options: box of two's and box of four's. Box of two's are priced at RM9.00 per box while box of four's will contain two Karui Snow Cake and two Winter Magma, priced at RM18.00 per box. The pricing may vary by bakery as each bakery will reproduce the recipes with their own signature style, sold in specially made Anchor packaging.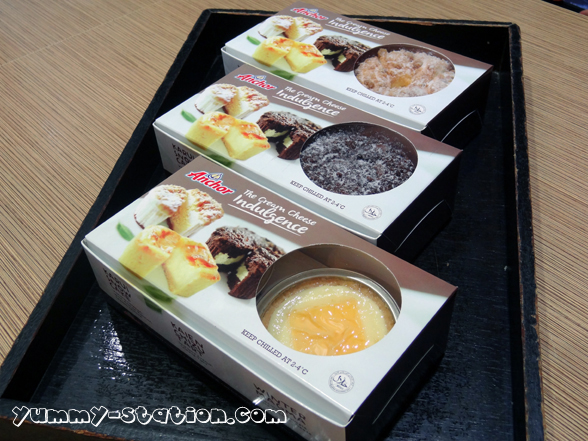 In Penang, the signature desserts can be found at all Bread History outlets. The campaign has also gone live concurrently at Fonterra Foodservices' different bakery partners throughout Malaysia, namely at RT Pastry in Klang Valley, Yeast Pastry in Malacca, Happy Angel in Ipoh, Happy Chef Bakery in Sarawak, Port View Euro Bakery in Sabah, SDS Bakery in Johor Bahru and Fung Seng in Muar.
Overall, each of them has it own uniqueness. For personal preference, I like the Kaien Chizu Tart more, if compare to the other two. I just cannot resist the rich cream cheese filling. For Karui Snow Cake, the sourness of the Mango Passion Cream Cheese will be a surprise for you. For Winter Magma, the chocolate taste is overpowering the cream cheese. It should be good to microwave it and eat it when it's warm, with the cream cheese flowing out.
Tags: Anchor, Anchor Cream Cheese, Anchor Say Cheese, Cream Cheese