It has been a while since I last visited China House. Last 2 weeks, I have the chance to go again and try out the BTB & Restaurant's Entree and Mains. China House is located at the Beach Street, Georgetown, Penang. It is very near to those mural paintings area.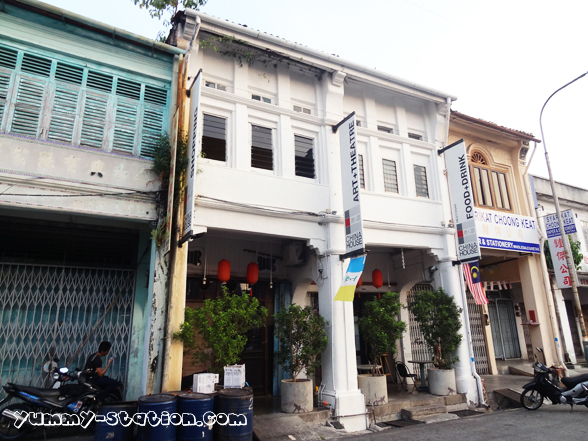 It is a long hallway.

Beach Street Bakery. Different types of cakes! A lot of varieties and I am sure you will find the one you like!

Drinks.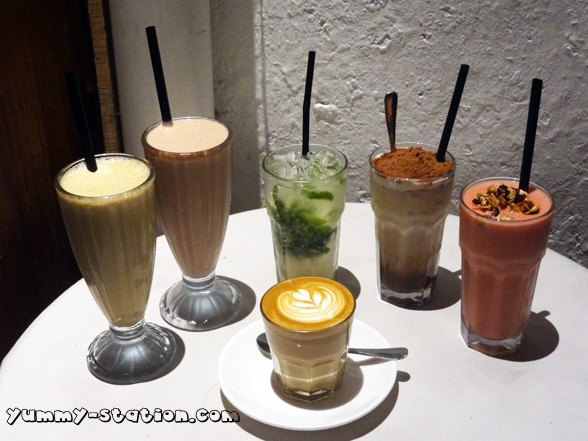 Entree
Pumpkin and Apple Soup – with Candied Pumpkin Seeds and Parmesan Biscotti. I have a little surprise on this soup. It has a spiciness at the end, which I've never expected.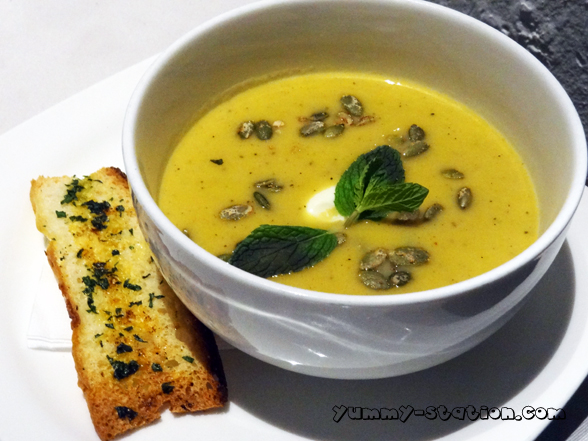 Mezze Vegetarian – Pomegranate Dip, Harrisa, Red Pepper Chutney, Fresh Green Relish, Corn and Parmesan Salsa, Eggplant, Ginger Bud Sambal, Yoghurt, Dukkah, Lemon Rocket Salad, served with Pita and Focaccia. It is a big plate, full of stuffs. Total of 8 different types of small dips for you to eat with the Pita and Focaccia. I am already full just by looking at it.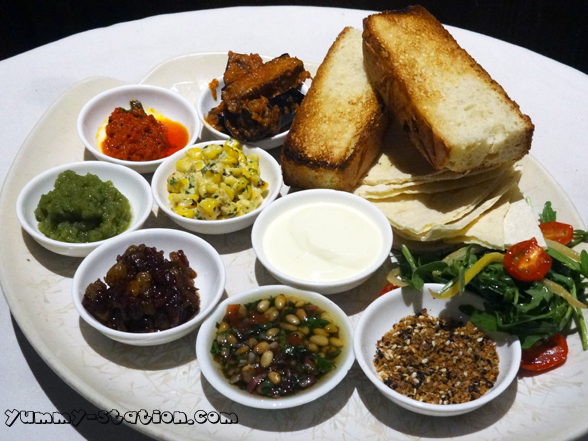 Grilled Haloumi – on Avocado, Cashew Nut Salad with Pomegranate Dressing, Parmesan Biscotti, Grapes, Cranberries and Rocket. I like this Grilled Holoumi Salad. It's good especially with the Pomegranate Dressing. It is quite healthy too with all the greens and fruits. Recommended!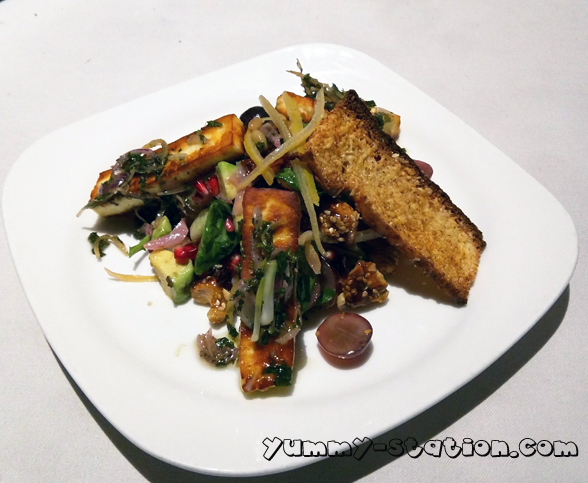 Salt Egg Yolk Crispy Chicken Strips – on a Watercress, Peanuts, Corn, Cherry Tomato, Green Mango, Coriander Salad with Spicy Peanut Dip. I can eat this one non stop, by dipping the spicy peanut dip. Yum!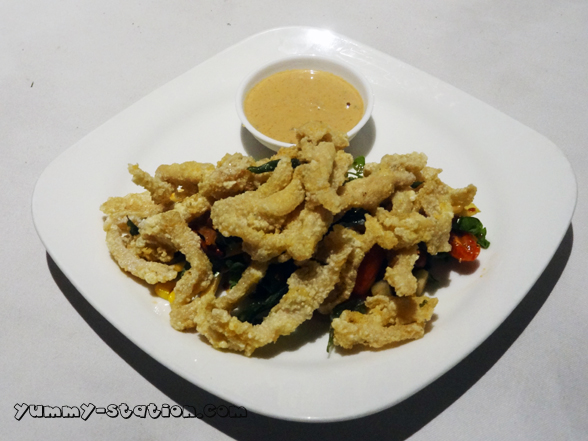 Deep Fried Tiny Prawns – on a Mango and Avocado Salad with Pistachio and Basil Dressing. It is similar to those snack that we can order from a Japanese restaurant, just that it never has the Mango and Avocado Salad, if compare to this one. It is very tempting and you can just eat and finish them without your notice.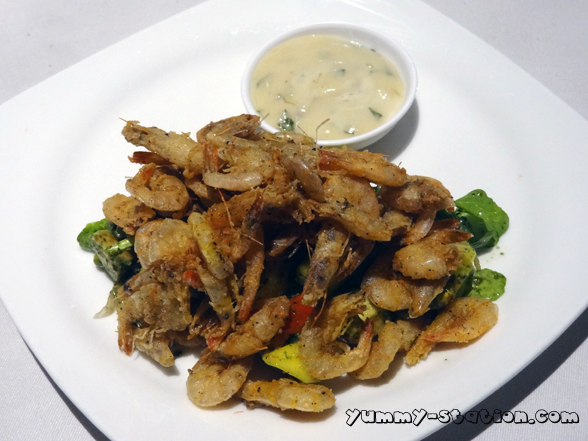 Mains
Chicken and Mushroom Pie – with Baked Sweet Potato, Mash Potato, Broccoli and Tomato Relish. The broccoli and the baked sweet potato are a bit dry for my liking. The pie is good though.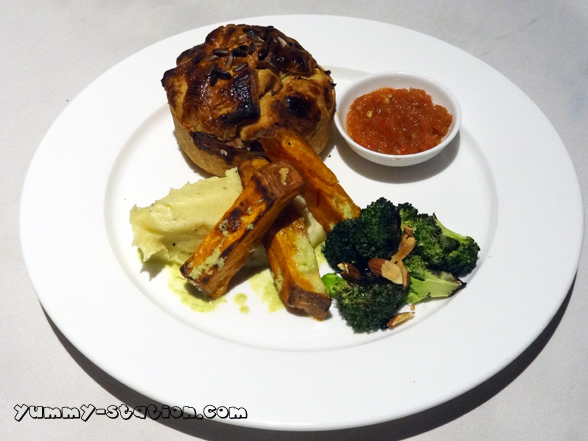 Hokkien Spaghetti Bolognese – with Minced Chicken served with Cucumber Ribbons, Eggplant, Ginger Bud Sambal and Caramelised Peanuts. First time I saw a spaghetti is served in a bowl instead of a plate. It will be hard for me if I want to mix the Mince Chicken with the spaghetti together.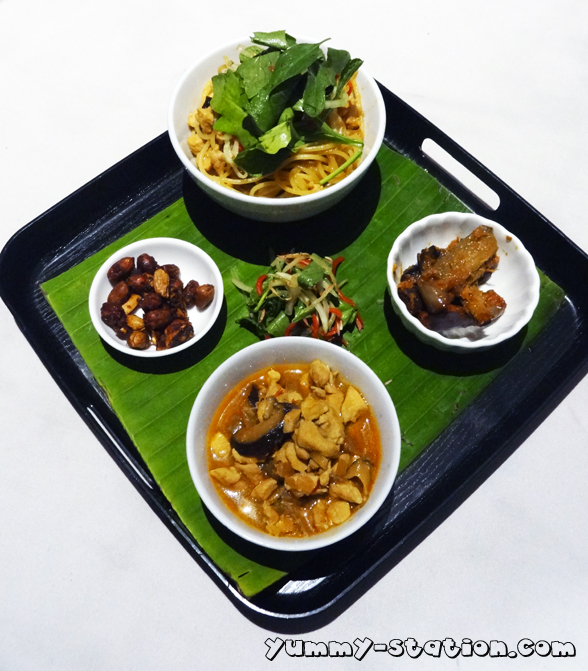 Seared Fillet of Beef (200 grams) – with Parsnip Skordalia and Mushrooms, Roast Pumpkin and Duo of Sauces, Spicy Peanut Sauce and Balsamic Sauce. The same spicy peanut sauce (the dip for Salt Egg Yolk Crispy Chicken Strips) is being used for the beef as well.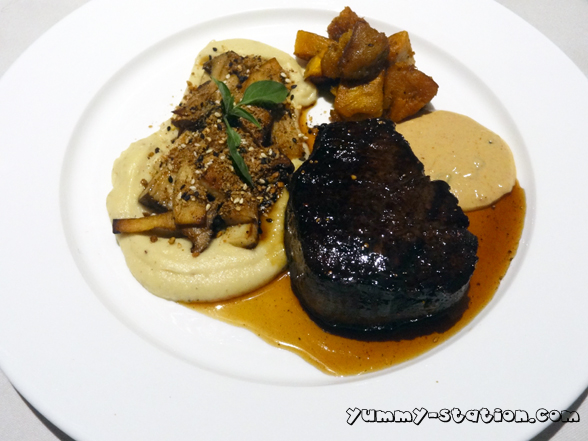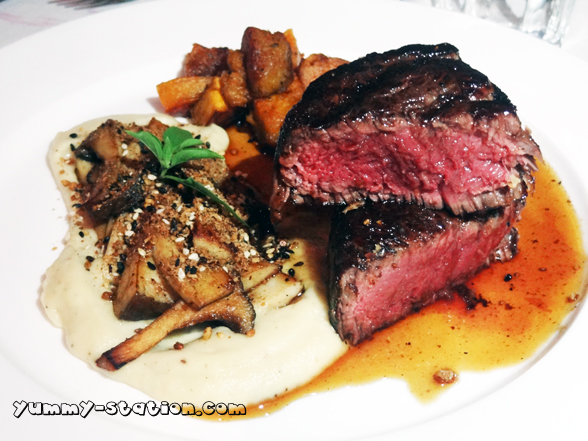 Rack of Lamb – with Dukkah Pumpkin, Eggplant, Chimichurri Pesto and Cauliflower Gratin on the side. The lamb is OK to me (I am not a lamb lover so I cannot comment much on this). The Cauliflower Gratin was way too cheesy, perfect for cheese lovers.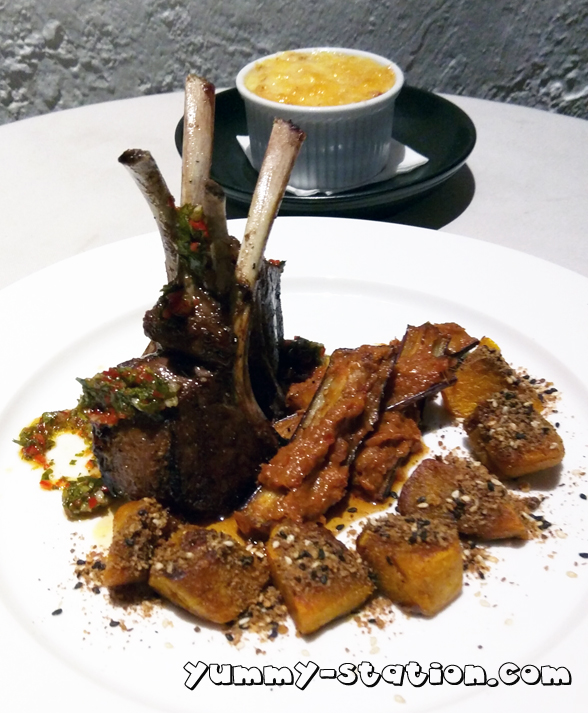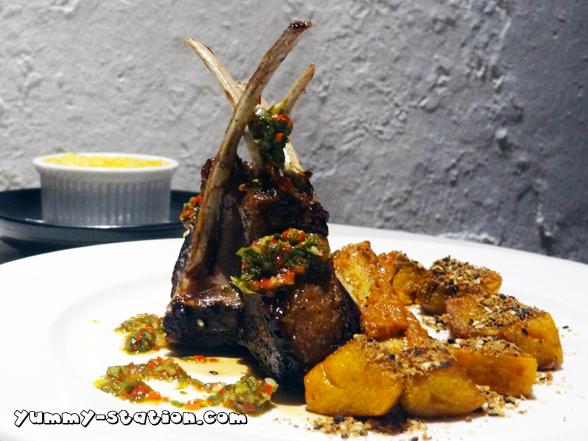 Asian Platter – Loas Chicken and Pumpkin Curry, Coconut Beef Rendang, Sweet Basil Mango Salad, Eggplant, Ginger Bud Sambal, Caramelised Peanut Relish, Chicken Larb in Iceberg Cup, Coconut Rice and Crackers. Another big plate presentation with lots of stuffs!! The Coconut Beef Rendang and Loas Chicken and Pumpkin Curry was good. The spiciness were average, which is good to those who cannot really eat spicy. You will be so full to finish this all by yourself.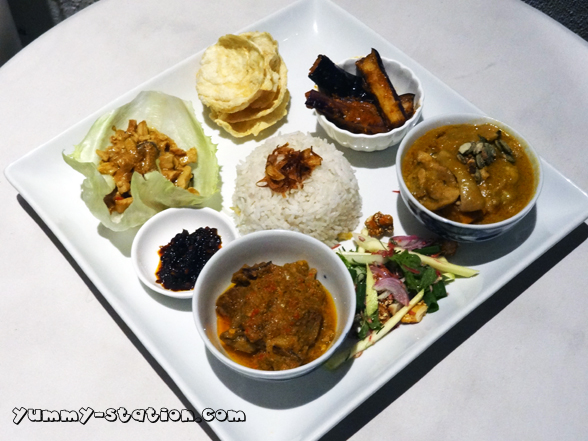 Desserts.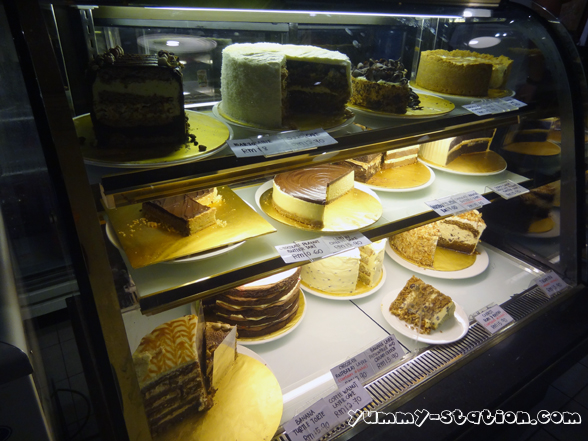 From the top (anti clockwise): Chocoholic Chocolate, Banana Mocha Frosting, Carrot Walnut, Salted Caramel Cheese Cake, Tiramisu and Passion Fruit Coconut Butter.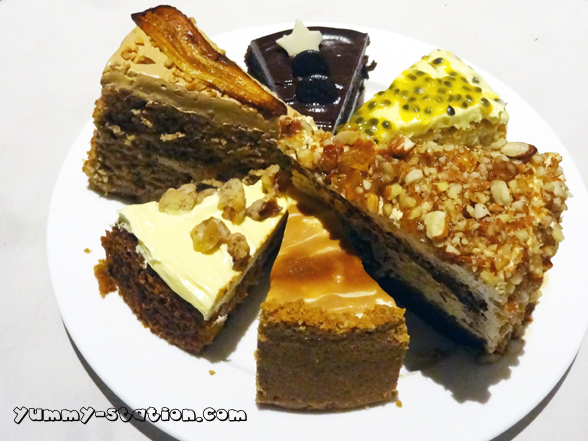 Overall, I like the all the 5 Entrees. But if really need to pick one or two, my choices will be the Grilled Haloumi and Mezze Vegetarian. For Mains, Hokkien Spaghetti Bolognese and Asian Platter will be my pick. For desserts, I don't think I need to say much. They are good especially the Tiramisu and Salted Caramel Cheese Cake. The size of the cake is huge and it is selling at a reasonable price, in a range of RM10.60 to RM15.90. For cakes lovers, you need or should I say, you MUST go to China House to check out their cakes! You will never regret after all.
BTB & Restaurant @ China House
153 & 155 Beach Street and 183B Victoria Street, Gerogetown, Penang
Tel: +604 263 7299
Email: info@chinahouse.com.my
Website: www.chinahouse.com.my
Tags: Beach Street, BTB, BTB & Restaurant, China House, Georgetown, Penang