If you are a frequent diner in Queensbay Mall, you will definitely notice there is a new restaurant in between Coco Ichibanya and Golden Triangle. Foodcaller 富一碗 is located at North Wing of Queensbay Mall, same floor as other restaurants such as Sushi Tei and Idealite. Currently, Foodcaller is having set meal with different type of food choices from Monday to Sunday.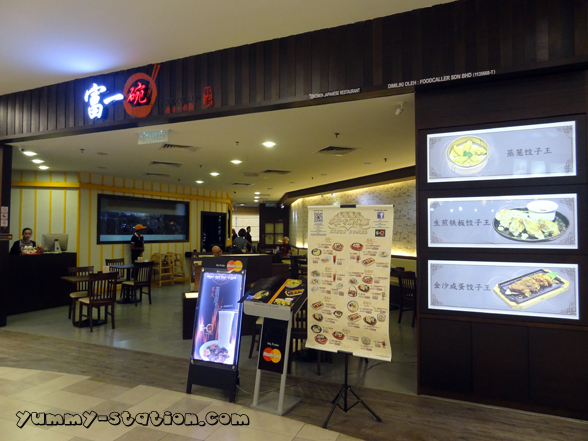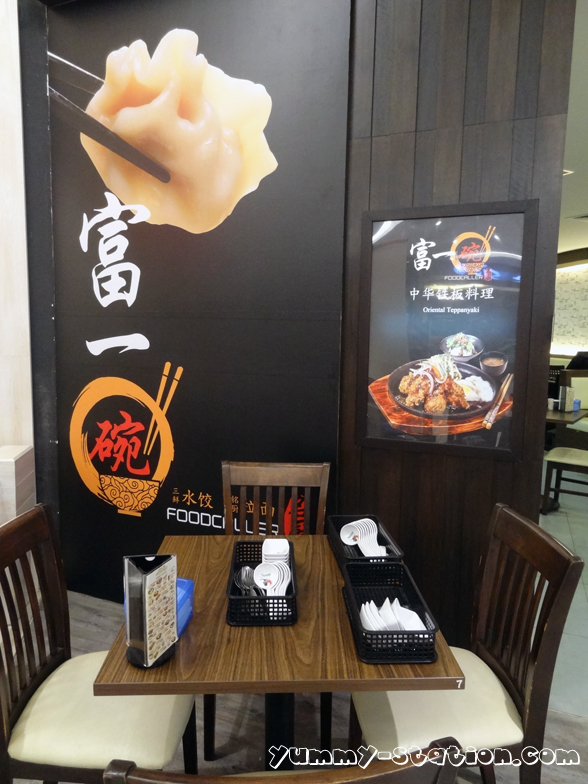 Drinks that we ordered: Honey Green Tea, Fresh Orange Apple Mixed, and Fresh Orange Juice.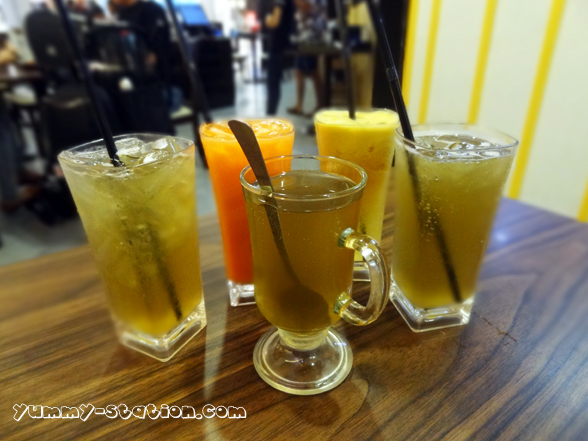 Salted Egg Dumpling. Salted Egg seems to be very popular recently. It appears in almost everything including croissant and bun. The Salted Egg Dumpling taste good and the Salted Egg makes it become better.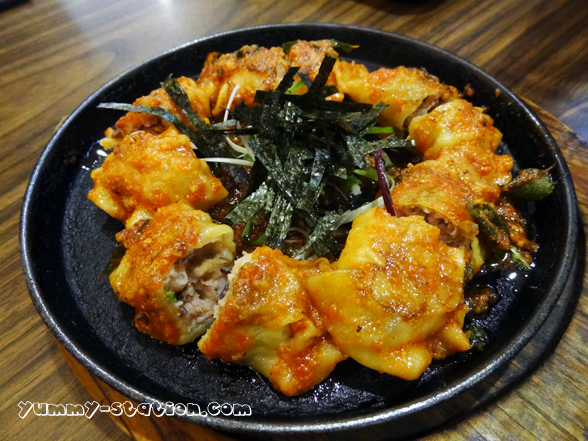 Pan Fried Dumpling.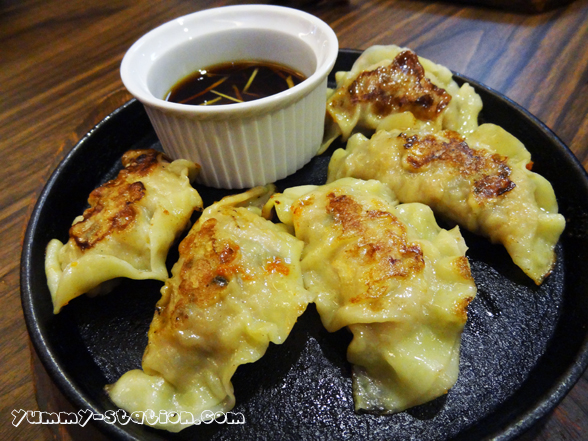 Steamed Dumpling.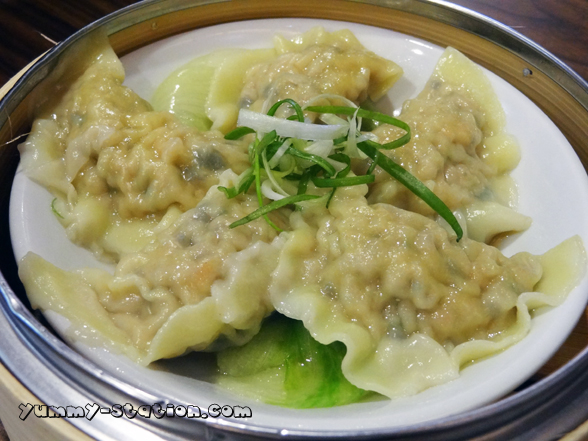 Honey Pepper Roast Chicken. The chicken wings are a bit hard in the inside but I like the crispiness of the outer part.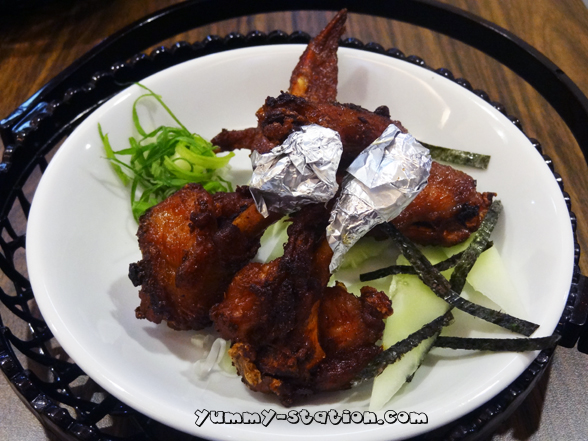 Signature Ramen with Homemade Dumpling. The dumplings are the same as the Steamed Dumpling. The Onsen Tamago is a plus as most of the restaurant is not able to make a good Onsen Tamago.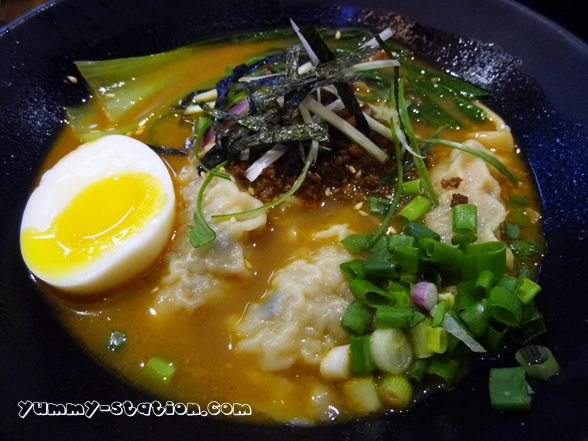 Braised Pork Pickled Dry Ramen. You will need to mix it well before you start eating. If it is too dry for your liking, there is a small bowl of soup provided.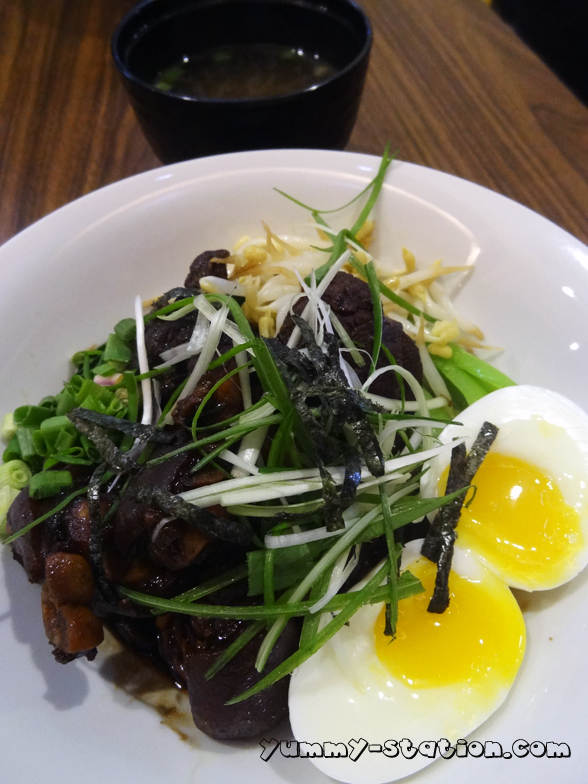 Japanese Cha-Sio Signature Ramen. The Cha-Sio is a bit hard. I still prefer those can melt in your mouth Chashu that I have tried in some of the Japanese restaurant.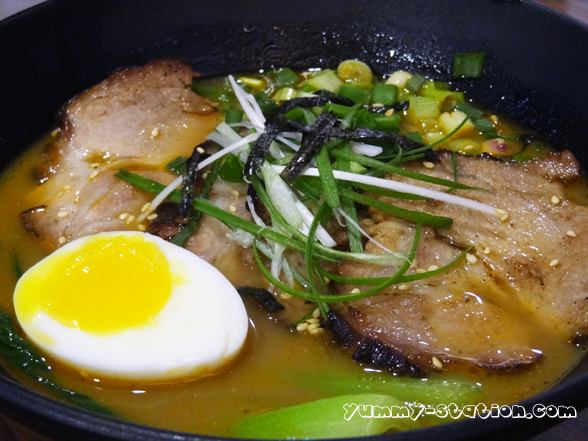 Tomyam Seafood Fried Ramen. I like this fried ramen. The seafood ingredients are in very generous portion! There are prawns, squids and even Scallops! The taste is good as well since it is a tomyam base.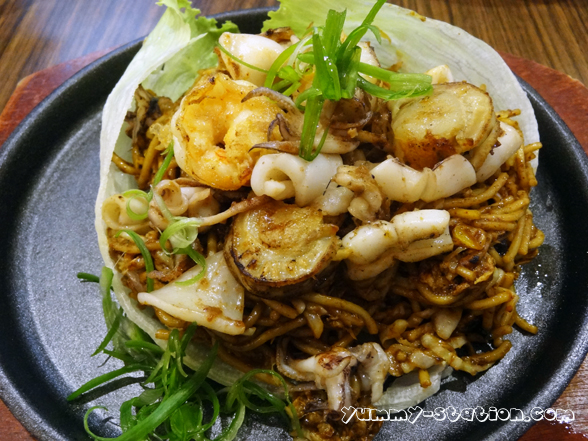 Tomyam Grilled Chicken Ramen. The tomyam soup is lack of the sourness and in fact, it is more towards the sweet side.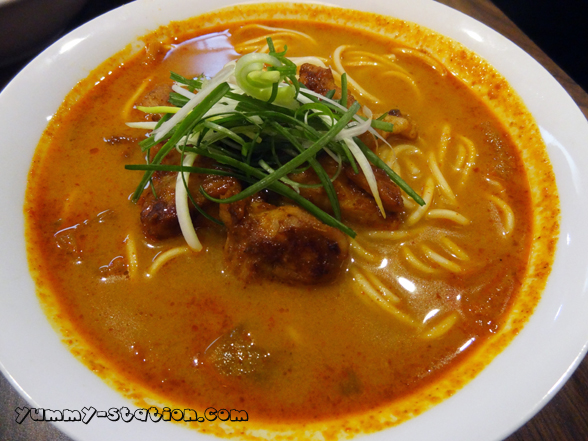 Chef Bean Sauce Fish Teppanyaki. I think this teppanyaki set is very worth it with the big portion of fish is served. The rice is using the fragrant rice, topped with the minced meat, making you want to eat more and more.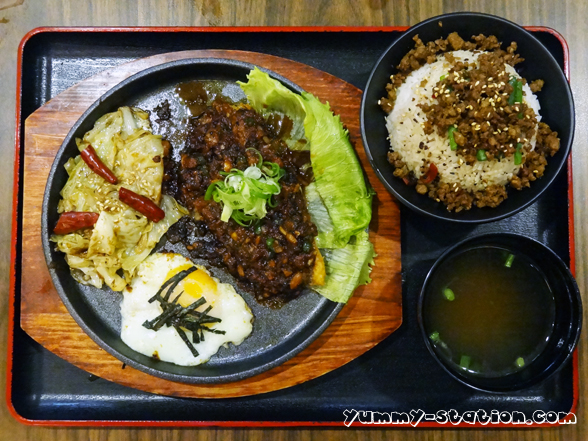 Garlic Roast Pork Teppanyaki. This is for those Roast Pork lovers. I like Roasted Pork but I don't really like those fat part.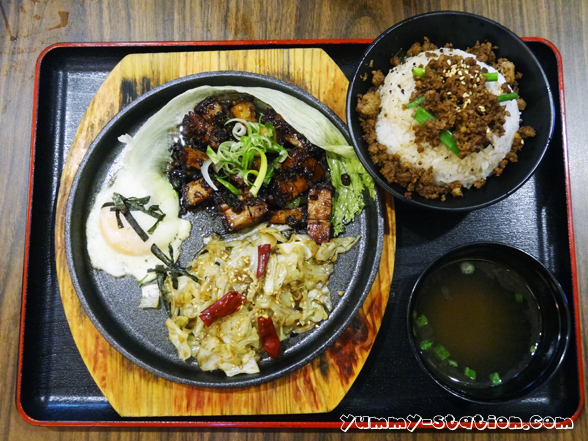 Sour Sambal Curry Prawns Teppanyaki. There are a lot of prawns!!! I never see a set meal can be served with so generous portion but with an affordable price! I will definitely order this during my next visit.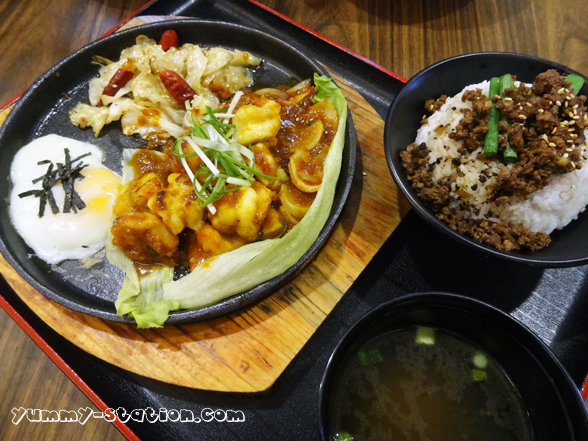 Overall, I like the Salted Egg Dumpling, Honey Pepper Roasted Chicken, Tomyam Seafood Fried Ramen, Chef Bean Sauce Fish Teppanyaki and Sour Sambal Curry Prawns Teppanyaki. The teppanyaki set meal is really impressed me with its generous portion. You will definitely full after finishing the teppanyaki set. If you don't want to have rice, Tomyam Seafood Fried Ramen will be the one you must order. With so many restaurants in Queensbay Mall, in order to compete with the rest, Foodcaller has its daily set meal with a discounted price to attract more diners. For more info, please follow Foodcaller wechat or facebook page as below.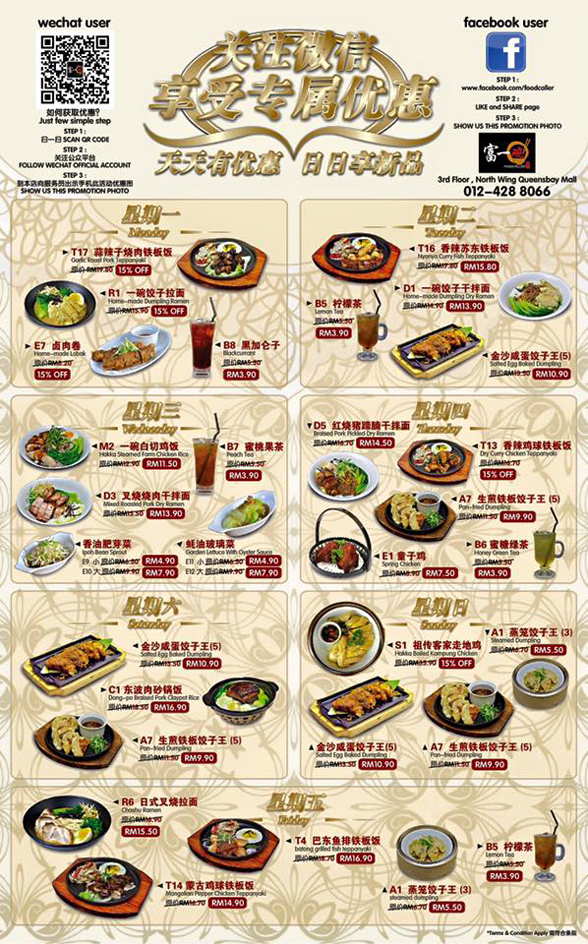 Foodcaller 富一碗
Address: 3F-03A, Queensbay Mall, Persiaran Bayan Indah,, 11900 Penang, Malaysia
Tel: 04-646 8828
Facebook: 富一碗 Foodcaller
Tags: Foodcaller, Penang, Queensbay, Queensbay Mall