It's the season of the year again! Yes, Ramadhan is near the corner and for this year, Eastin Hotel Penang has come out the Ramadhan feast with the theme "Ramadhan Peninsula's Delectable Buffet Dinner". It will start available from 7 June till 5 July 2016, from 7pm to 10pm. As usual, there will be early bird discount rate, RM85 per person. For selected card holders, it will be RM90 per person. Normal rate is at RM110 per person. For senior citizen will entitle a 50% discount from normal price. Please call and make your reservation to get the early bird price!
Let's see what's the food available for the Ramadhan Peninsula's Delectable Buffet Dinner.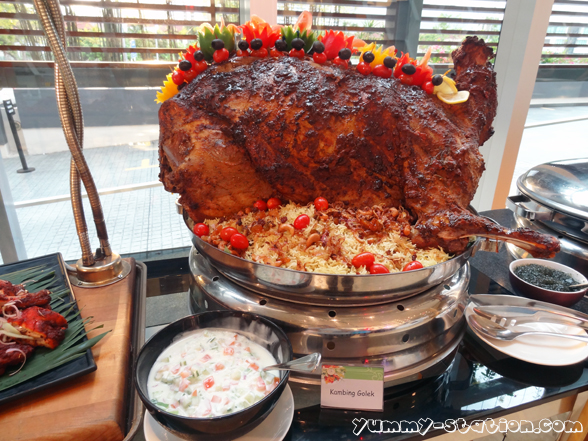 Kambing Golek Beratur Panjang is definitely the highlight for the buffet dinner. It's grilled to its perfection with the herbs from Middle East. It is served with the Pak Raj Briyani Rice, with 8 different sauces. Beside the Kambing Golek, we have Pinang Tandoori Tempayan, Kambing Massala Tosai and Roti Naan.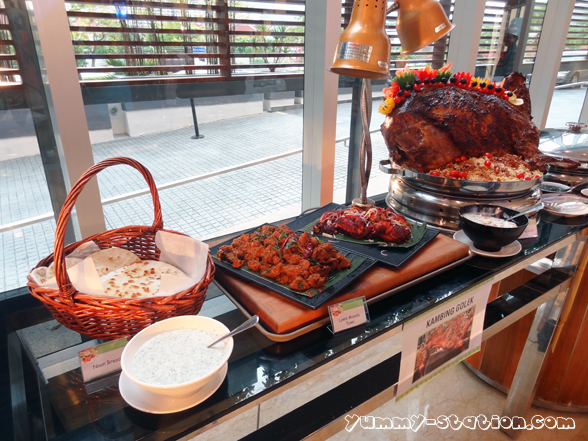 For soup corner, Gearbox is the one cannot be missed. If Gearbox is not your type of soup, you can always opt for the Emperor Seafood soup. In another corner, we have the Lemang Pulut Putih, Pulut Kuning, Serunding Kelapa and Serunding Daging.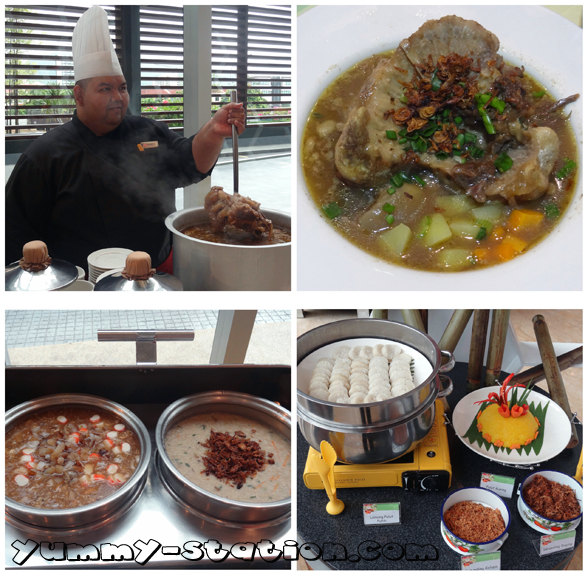 Before go for the main, let's check out the appetizer first. Beef Salami, Kerabu Sotong, Kerabu Kerang, Kerabu Udang, Kerabu Mempelam Muda, Smoked Chicken and Urap Sayuran are part of them.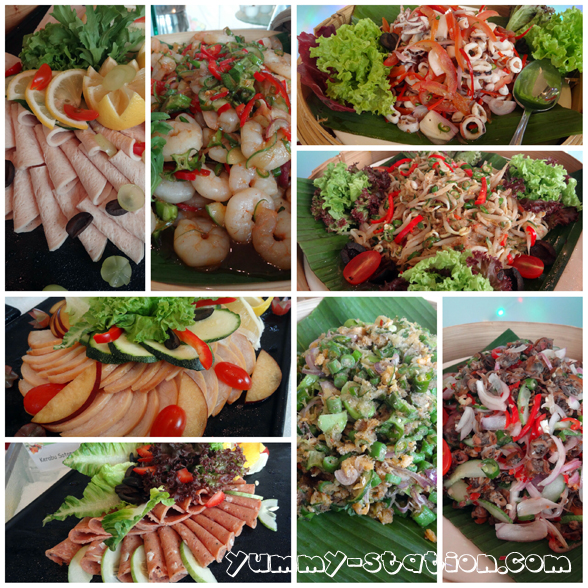 You also can try out the Rojak, Pickles, Salad and all kind of Cheese before your main course. For cheese lovers, don't forget to try out the cheese.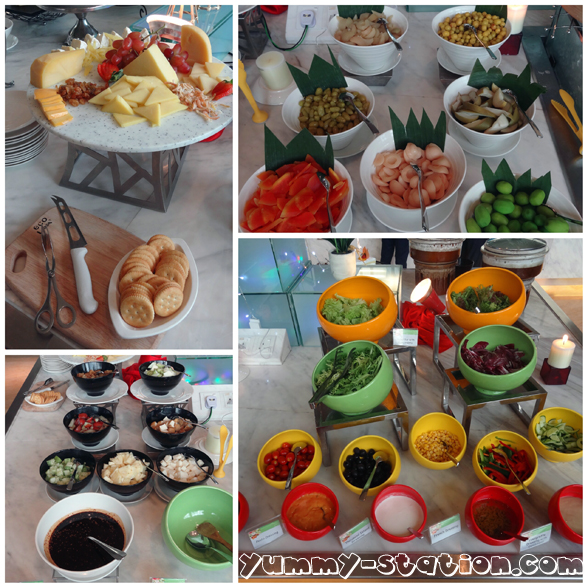 Here comes the main "Peninsula" Dishes. There are as below:
Gulai Talang Ikan Masin – Melaka
Sambal Telur – Melaka
Ayam Masak Rose – Johor
Daging Kuzi Daun Pudina – Kelantan
Udang Berempah – Kedah
Ikan Tenggiri Gulai Kampung – Perlis
Hong Kong Kailan Bawang Putih dan Ikan Masin – Selangor
Gualai Lemak Jantung Pisang – Negeri Sembilan
Paru Goreng Kacang Tumbuk – Negeri Sembilan
Kong Po Sotong – Pulau Pinang
Sayur Lodeh – Pahang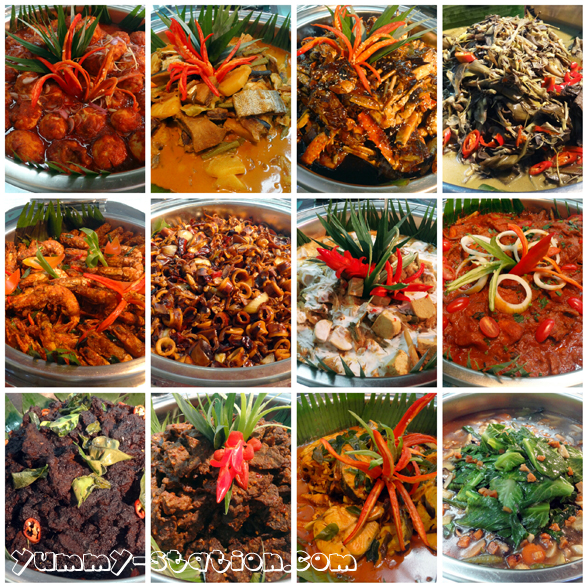 There is also a corner for Ipoh Chicken Rice, Laksa Penang, Bihun Soup, Selangor Popiah Basah and Chicken and Beef Satay.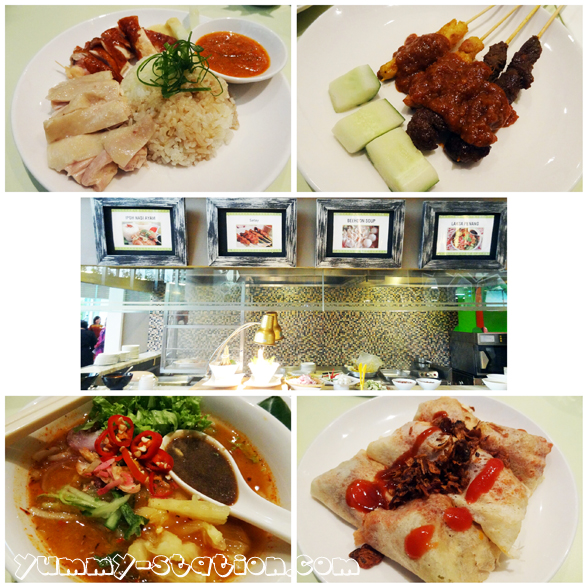 Desserts. Just take whatever you feel eating it. Who can resists when you see those colorful desserts?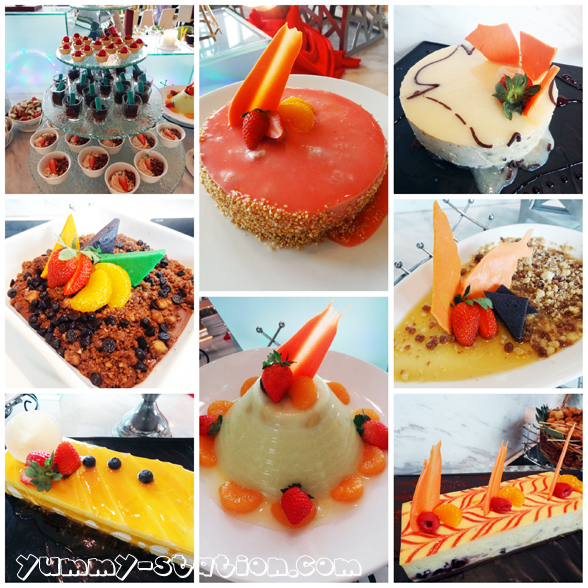 Desserts continuation. One thing needs to mention, to my surprise, there is a bubur durian! Durian lovers should go for it.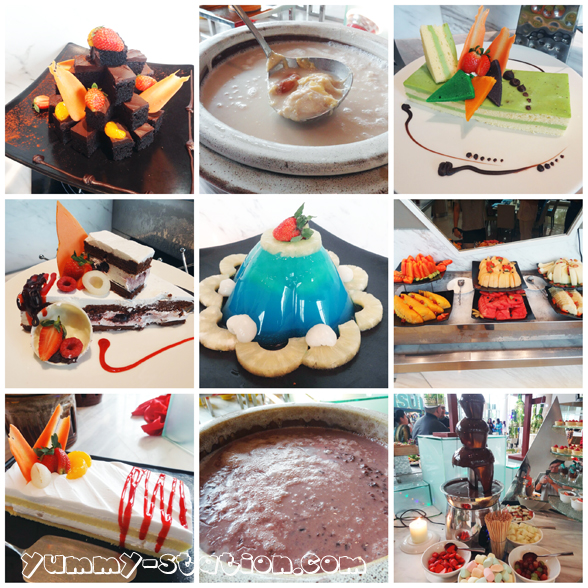 You also have the chance to try out a wide variety of kuih muih. So many goodies!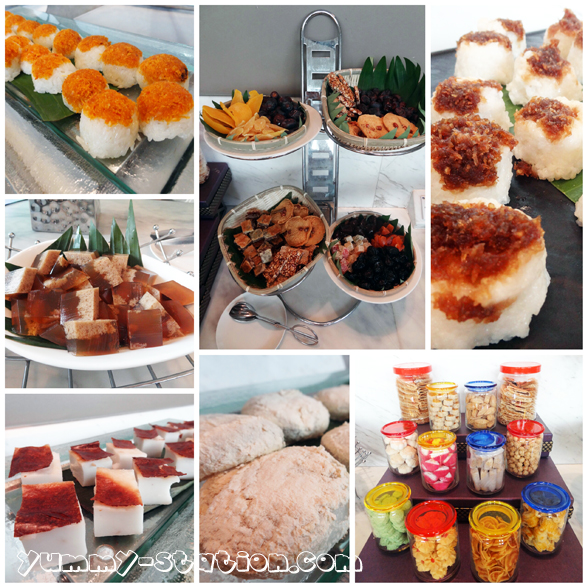 Overall, the choices of food have become more if compare to the previous year especially the desserts. For a RM85 (early bird price), it is really worth it as you can taste so many nice food and at the same time dine with your family and friends during the Ramadhan season.
For reservation, please call 04-6121128 to avoid any disappointment.
Eastin Hotel Penang
1, Solok Bayan Indah, Queensbay, 11900 Bayan Lepas, Penang, Malaysia
Tel: +604 612 1128
Fax: +604 612 1199
Email: info.pg@eastin.com
Facebook: facebook.com/eastinhotelpenang
Website: www.eastin.com
Tags: Eastin, Eastin Hotel, Eastin Hotel Penang, Puasa 2016, Ramadhan, Ramadhan 2016, Raya 2016, Swez Brasserie