Anchor Say Cheese Campaign is back! This time, Fonterra Foodservices Malaysia is partnering with the selected bakery in Malaysia to delight their customers with its 4 in house limited edition sweet treat indulgence: Lady Marmalade, First Love, Almond Rosa and Cheeznie. The Baker's Hut Bakery and Coffee at Seri Manjung is one of the selected bakery in Perak. Thanks to Mr Criz and Fonterra Foodservices for the invitation, giving me this opportunity to visit Seri Manjung for the very first time.
There are 2 The Baker's Hut, one in Taman Ria Jaya and the one we are heading to is The Baker's Hut Bakery and Coffee near the AEON Mall and McDonald's.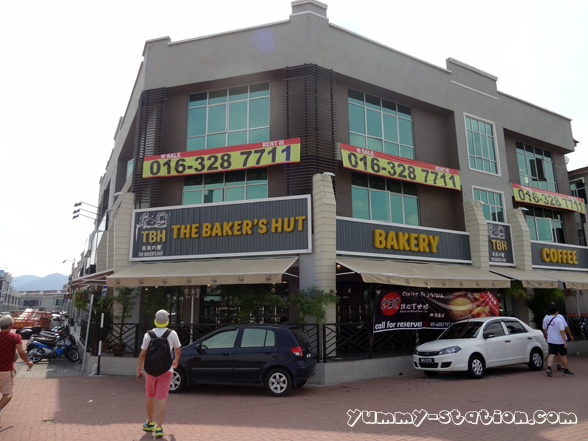 A wide range of pastry!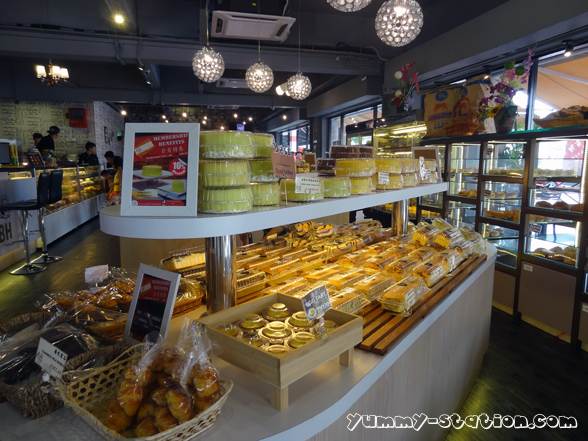 I wish I can try each and everyone of them! Hehe.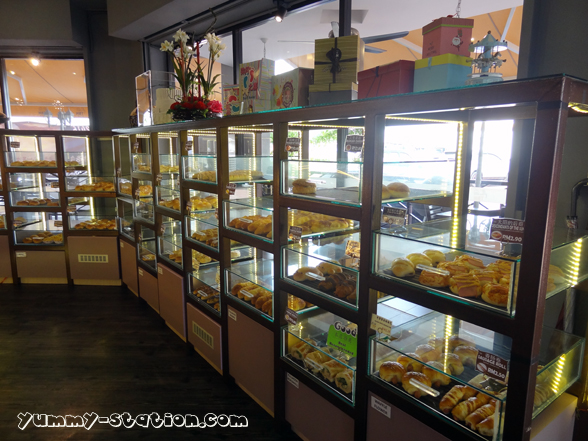 Here comes the main items of the day.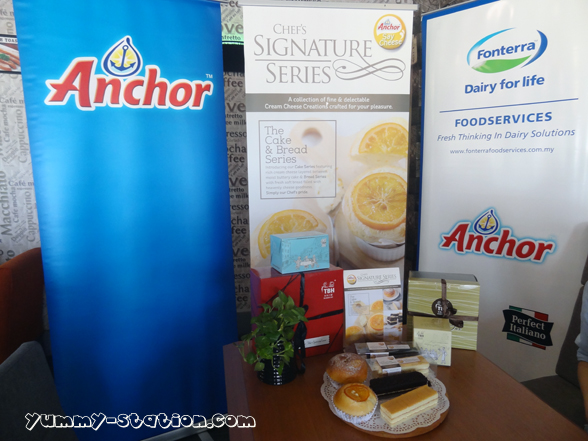 Lady Marmalade, First Love, Almond Rosa and Cheeznie.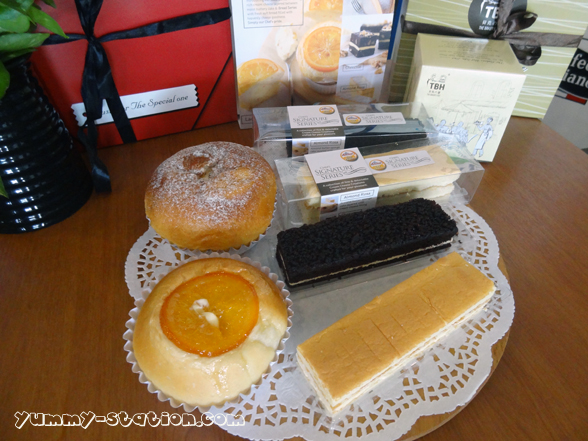 Of course, we need to have some drink to go with these 4 delicious sweet treats. We ordered Hot Roasted Almond Coffee Latte (RM11.60), Hot Caramel Coffee Latte (RM11.60), Summer Tone Ice Blended (RM15.30), Chocolate Oreo Milk Shake Ice Blended (RM13.00) and Royal Chocolate Ice Blended (RM12.00).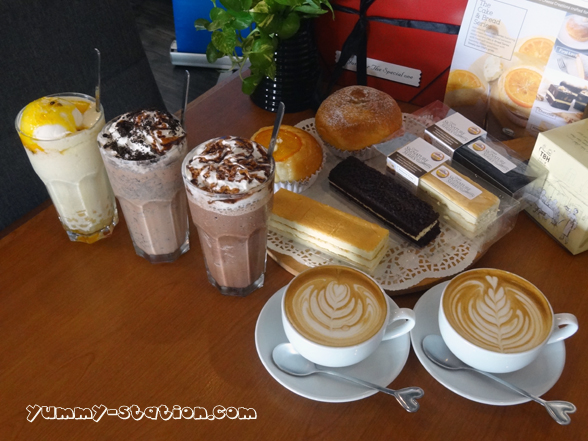 Lady Marmalade, a sweet bread with an orange cream cheese filling topped with orange candied peel.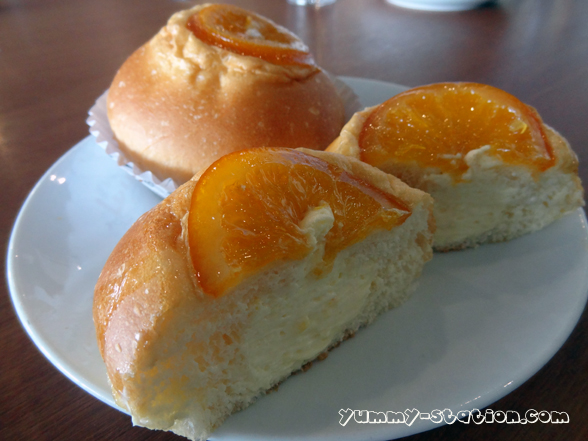 First Love, a sweet bread with brown sugar cream cheese in the center sprinkled with brown sugar for an added crunch.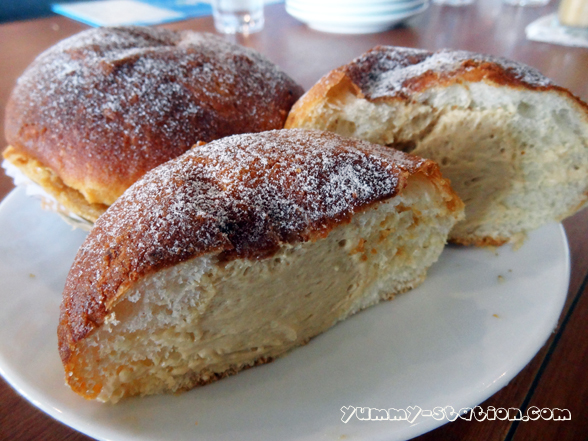 Almond Rosa, a nutty almond butter sponge cake with a rich layer of cream cheese.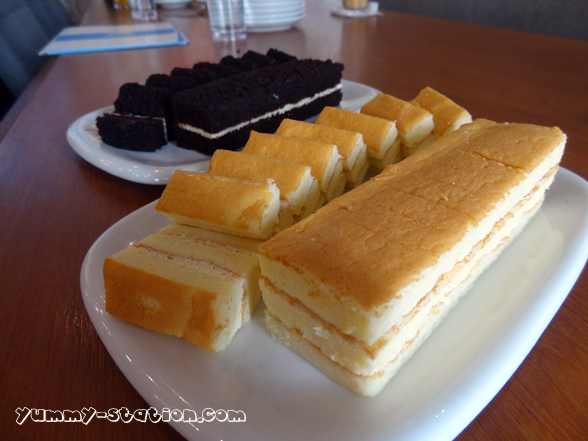 Cheeznie, cream cheese sandwiched between two slices of decadent chocolate brownies and topped with chopped walnuts.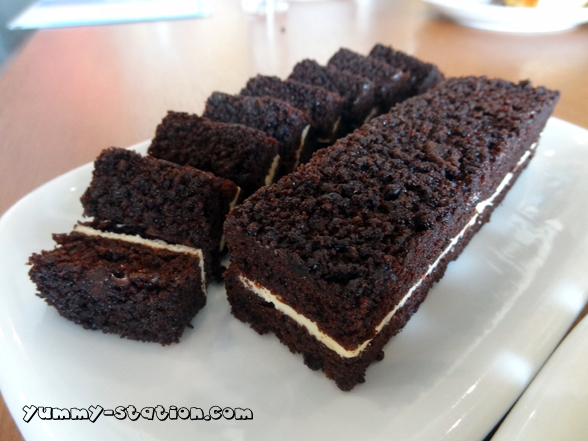 Overall, for the 2 buns, I like them both! The Lady Marmalade is really good with its orange candied peel while First Love's texture is so soft and fluffy! It's HEAVENLY when it comes with the cream cheese filling! For Almond Rosa and Cheeznie, I will prefer Cheeznie more as I like brownies over butter sponge cake. Price wise, Lady Marmalade and First Love cost RM3.20 each, which I think is very reasonable as Anchor products are being used for the production. For the cakes, the price is RM6.50 each.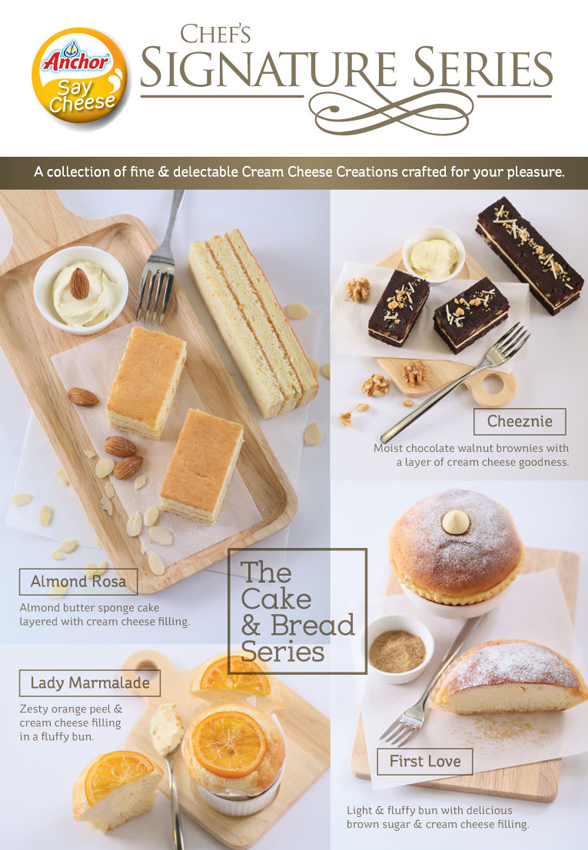 Beside Seri Manjung TBH, these signature desserts are available in all participating bakeries including RT Pastry in the Klang Valley, Born & Bread in Ipoh, Patisfrance and Yeast Pastry House in Melacca, Valuxe Cake House in Skudai, Fung Seng Cake House in Muar, Port View Euro Bakery in Kota Kinabalu, Taka Cake House in Kuching and Hot Cross Buns in Miri.
Since we were already there, we managed to try out some of the food from The Baker's Hut Bakery and Coffee as well.
BBQ Chicken Salad – RM13.60.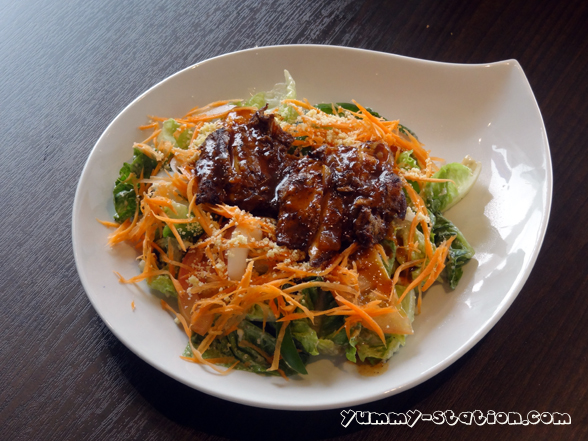 Fettuccine Carbonara – RM19.30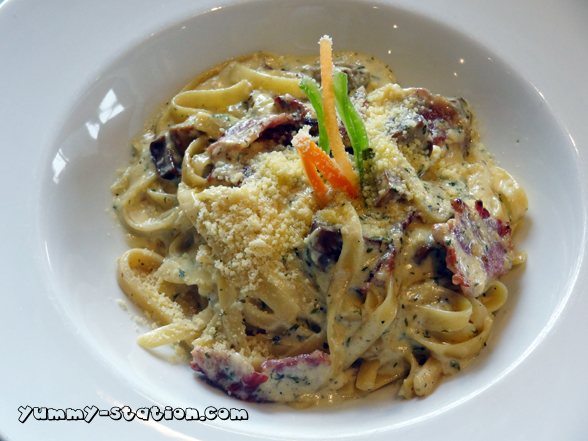 TBH Grilled Chicken Chop – RM15.90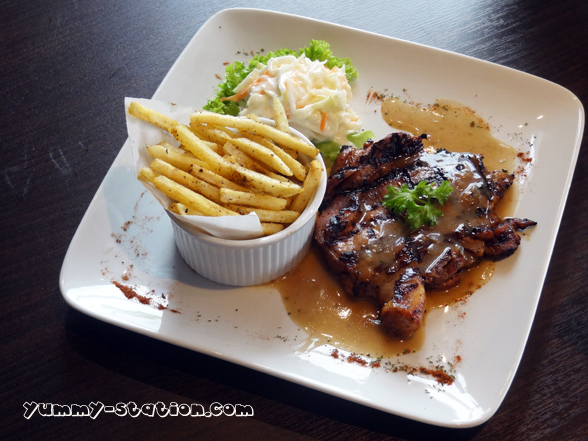 To my surprise, 3 of the food served in The Baker's Hut Bakery and Coffee are out of my expectation! I didn't expect a bakery coffee house can have such a nice food especially the Fettuccine Carbonara. It is not easy to find a nice carbonara but The Baker's Hut Bakery and Coffee did it! It's creamy and good! However, beef bacon is used. So, for those who cannot take beef, sorry, you don't have the chance to taste the good carbonara! For BBQ Chicken Salad, it comes in quite a big portion, with generous BBQ Chicken. It is a bit salty, most likely due to the BBQ sauce. For others who doesn't like pasta or salad, TBH Grilled Chicken Chop can be your choice.
The Baker's Hut Bakery and Coffee
Address: No.128,Ground Floor,Jalan PPMP 3/3 Pusat Perniagaan Manjung Point 3, Dinding 32040, Perak
Phone: 05-6883707/05-6883841 / 014-3066161
FB: TBH Bakery & Coffee Manjung Point
Tags: Almond Rosa, Anchor, Anchor Cream Cheese, Anchor Say Cheese, Cheeznie, First Love, Lady Marmalade, Perak, Seri Manjung, The Baker's Hut, The Baker's Hut Bakery and Coffee