3 Leg Cat Cafe 三脚猫 has opened its business for quite some time at The Golden Triangle, Relau, Penang, and this is the first time I stepped inside the cafe. Actually, I went there last time with friends but at that time, it was almost the closing time, never make it in the end. 3 Leg Cat Cafe is easy to find, you will never miss it.


There are a lot of anime figurine displayed in the cafe. There is a swing too! Also, a place for you to play PlayStation games with its big TV screen!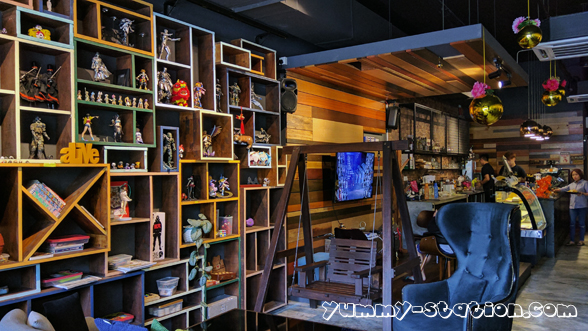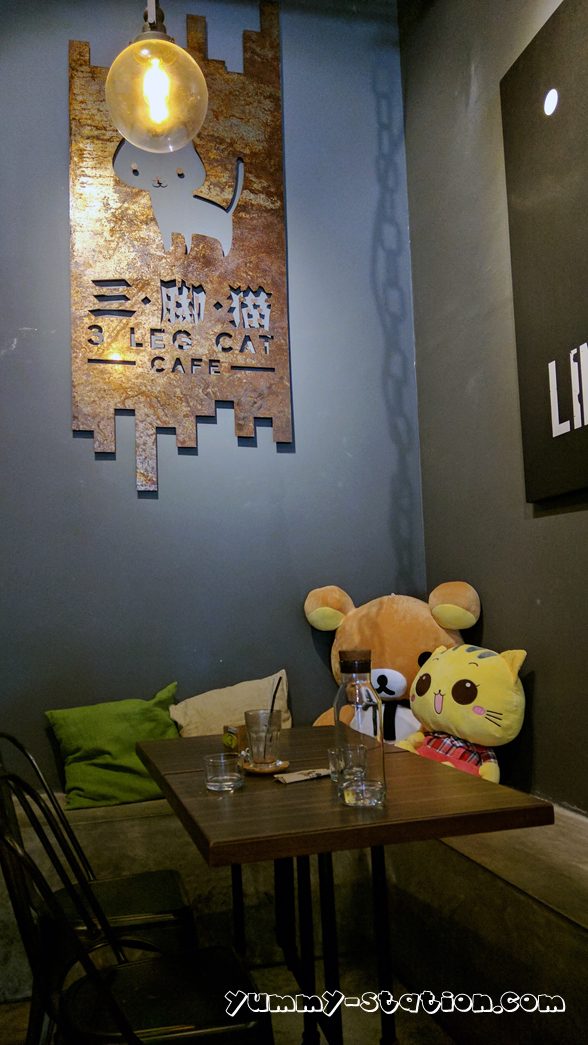 Drinks
Salted Caramel Latte (Hot) – RM10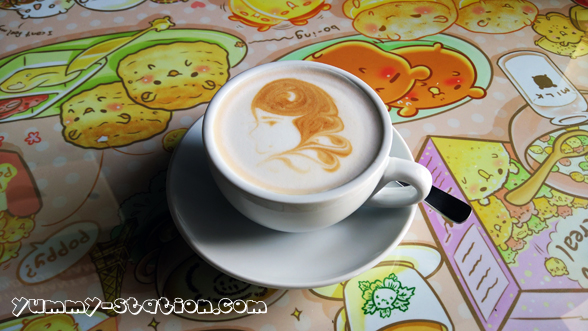 Yuzu Lychee Soda – RM13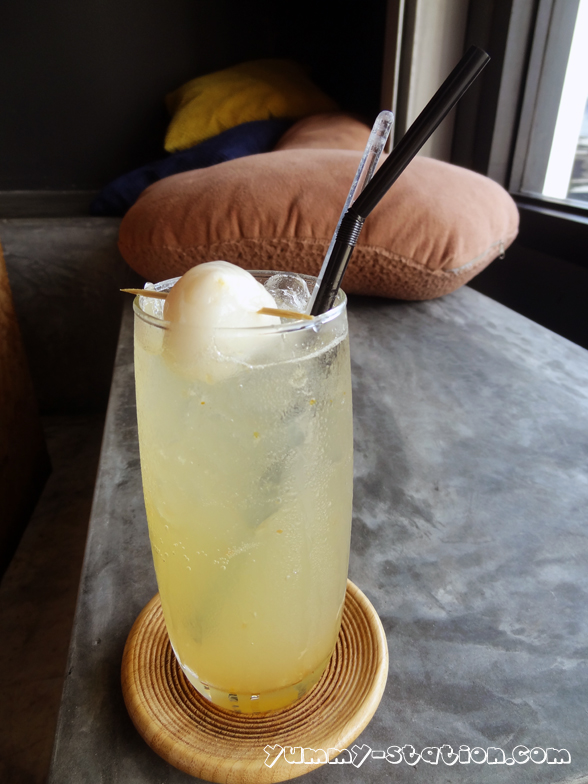 Butterscotch Espresso Blend – RM15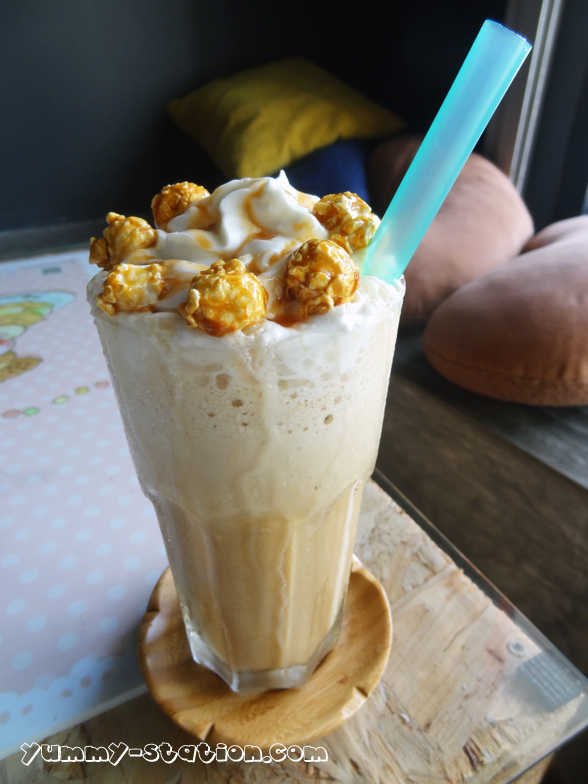 Food
Curry Nasi Lemak Kok Kok Rice – RM16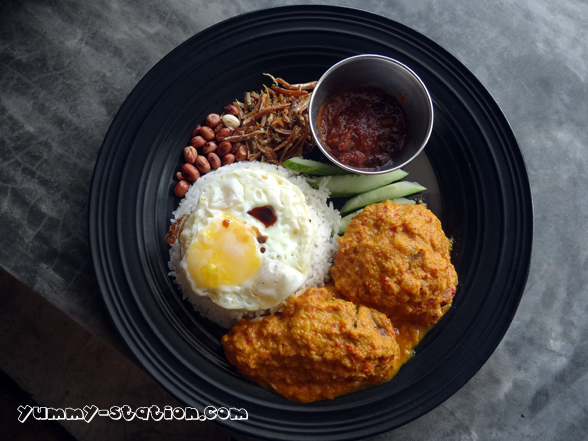 Sir Bacon & Egg Waffle – RM16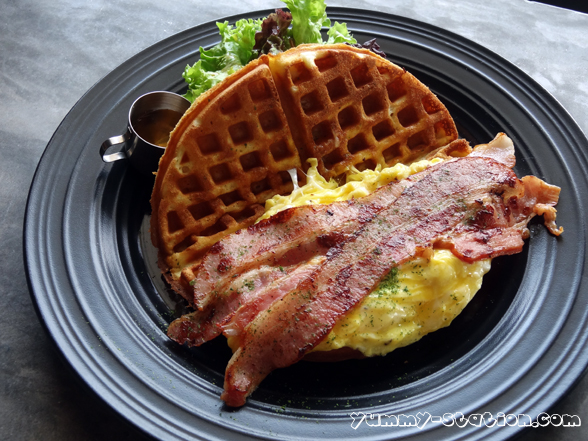 Spicy Thai Sauce Chicken with Garlic Rice – RM20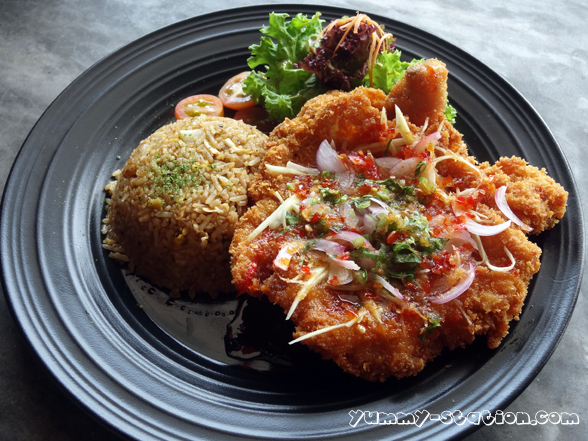 Smoked Duck & Bacon Spaghetti – RM20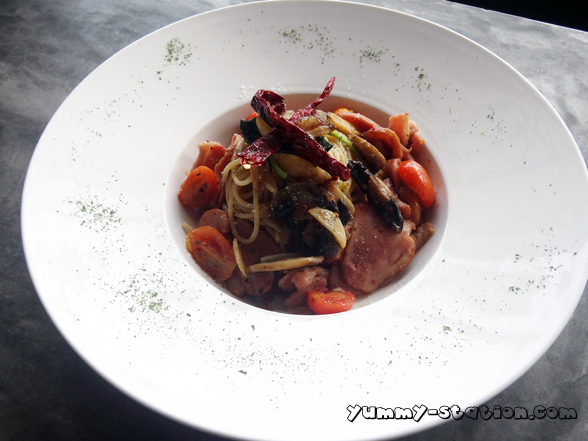 Pork Burger – RM16
Add On
Egg +RM1
Bacon +RM2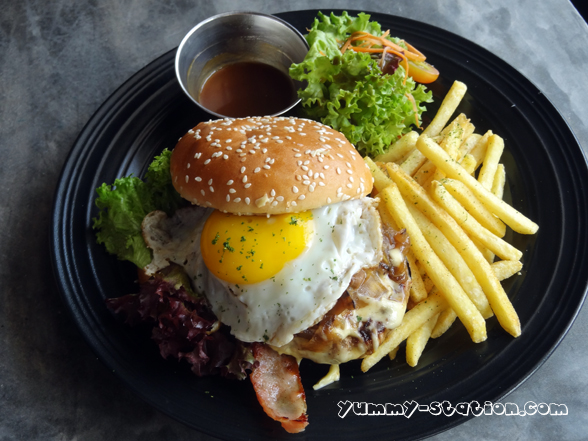 Ms Strawberry Choco Waffle – RM14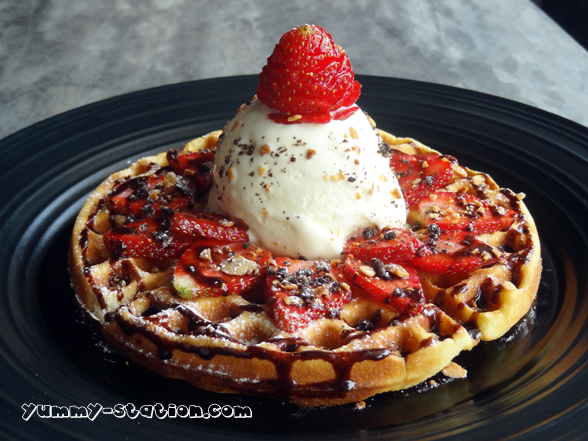 Overall, all the food are quite good, a bit out of my expectation. I don't expect cafe will serve a nice food but 3 Leg Cat Cafe is an exception. For the food, my first choice will be the Curry Nasi Lemak Kok Kok Rice. I like the sauce and the chicken is so tender. Follow by Spicy Thai Sauce Chicken with Garlic Rice. The Chicken comes in a big piece and it is fried until very crispy! Tender and juicy! For Pork Burger, both Egg and Bacon MUST be added!!! 

3 Leg Cat Cafe is really a good place for friends gathering. You can chit chat while having a really good meal. At the same time, you can have fun playing the PlayStation game with your friends on the big screen TV!
However, parking is a problem at The Golden Triangle. All cars are parked by the roadside although it is double line! I have no idea why it is double line there actually. I think this is ridiculous as so many shops there and if it's double line, where should the customers park?
Business Hour:
Monday – Closed
Tuesday to Friday – 11am to 11pm
Saturday and Sunday – 11am to 12am
Address: The Golden Triangle, 29-1-62, Jalan Paya Terubong, Relau, 11900 Bayan Lepas, Penang, Malaysia.
Contact: +6012-427 3021
Tags: 3 Leg Cat Cafe, Penang, Penang Cafe, Relau, 三脚猫