Sushi King Malaysia has launched its new limited menu with the theme of "Japanese Curry with a KICK" from April 1st to June 30th!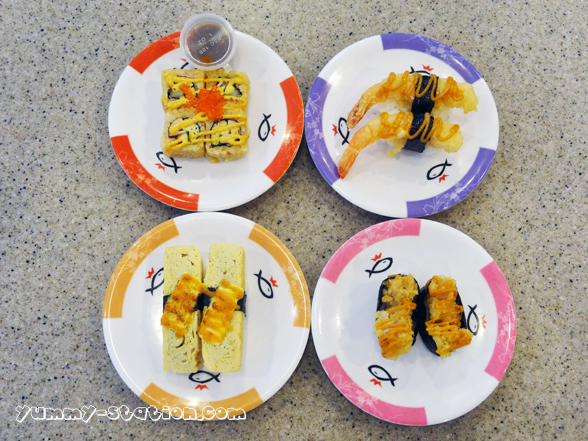 Curry Ebi Fry Nigiri – RM6.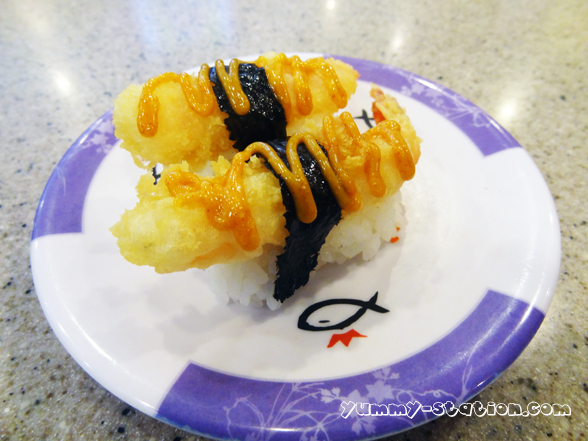 Curry Tori Katsu Gunkan – RM4.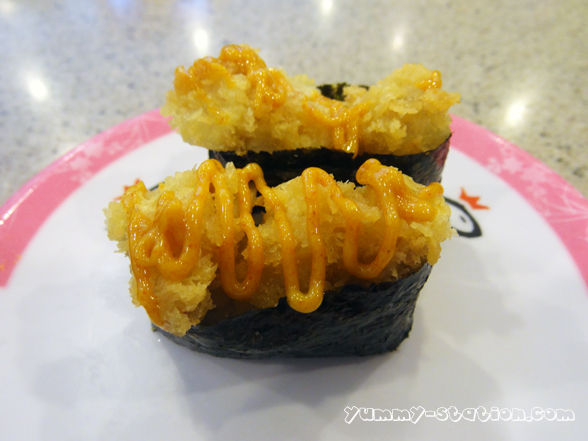 Curryfornia Roll – RM5.
Aburi Curry Tamago – RM3.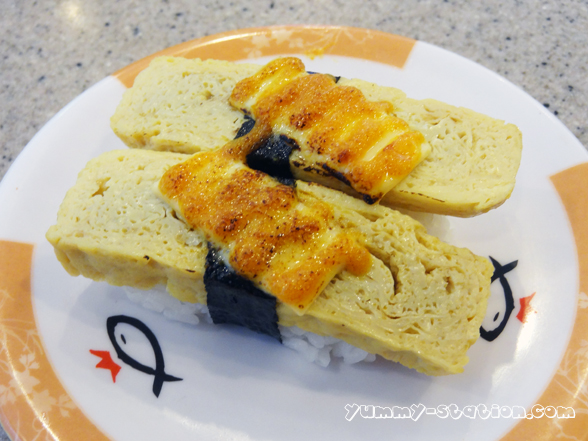 Curry Rice KICK
Seafood Fry – RM15.90.
Chicken Katsu – RM15.90.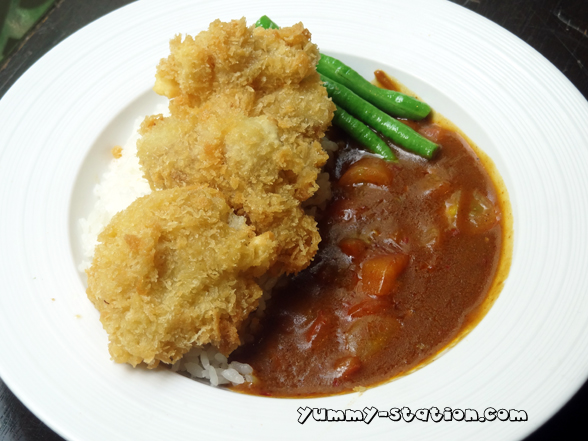 Yakiniku – RM15.90.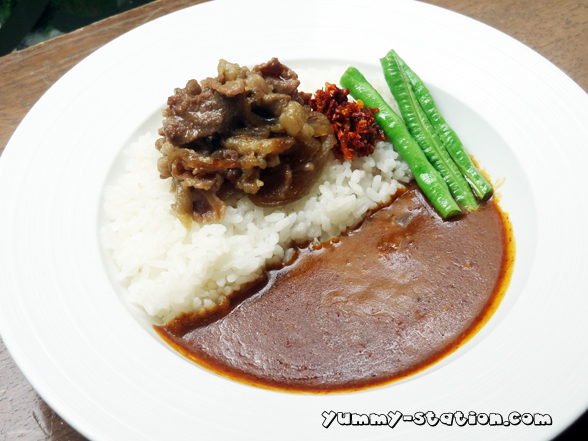 You can mix and match these 3 dishes with the combination you prefer. Just choose one dish from the above list and follow by the spiciness level of the curry you can handle. There are 3 types of Curry: Tomato Curry (Tangy Curry), Curry (Classic Curry) and Spicy Curry (Curry with an extra KICK!).
For people who like spicy, you can try the spicy curry. It is really spicy, at least to my taste bud. For me, the classic curry will be just fine.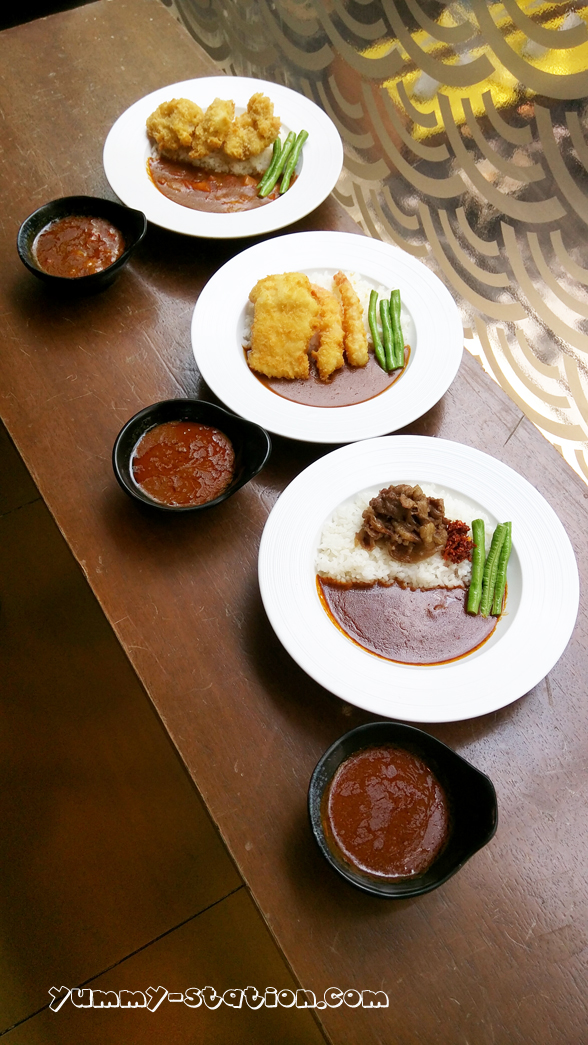 Grilled Cheese Curry – RM13.90. For cheese lover like me, this item cannot be missed!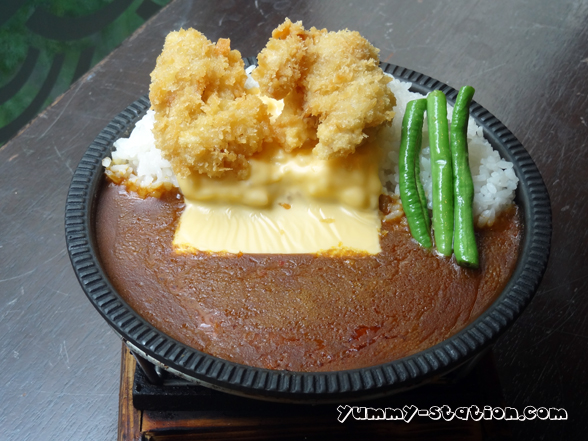 Curry Kiryu Udon – RM13.90. The Udon is very special, it is the thick and flat type, not the normal udon that we usually have. To make it more clear, the look and texture is like the pan mee.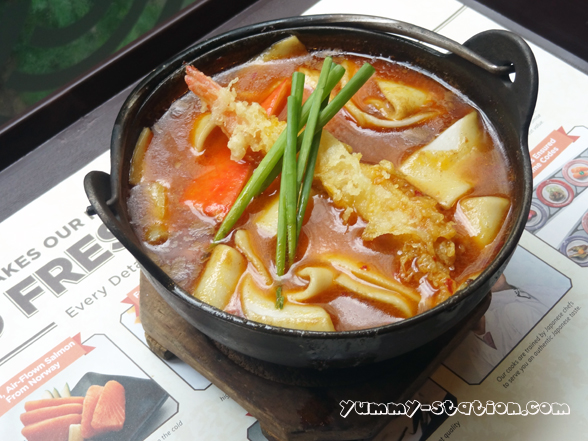 Agedashi Beef Curry – RM18.90. Mushroom and Toufu are among the ingredients, apart from beef. It comes with rice, chawanmushi and miso soup.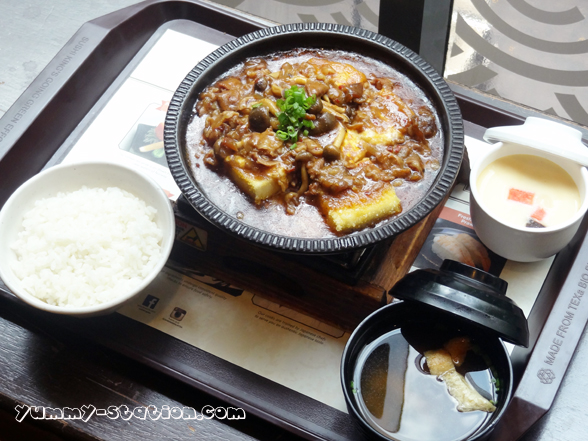 Sweet Delights
Vanilla Ice Cream Doughnut – RM4.90.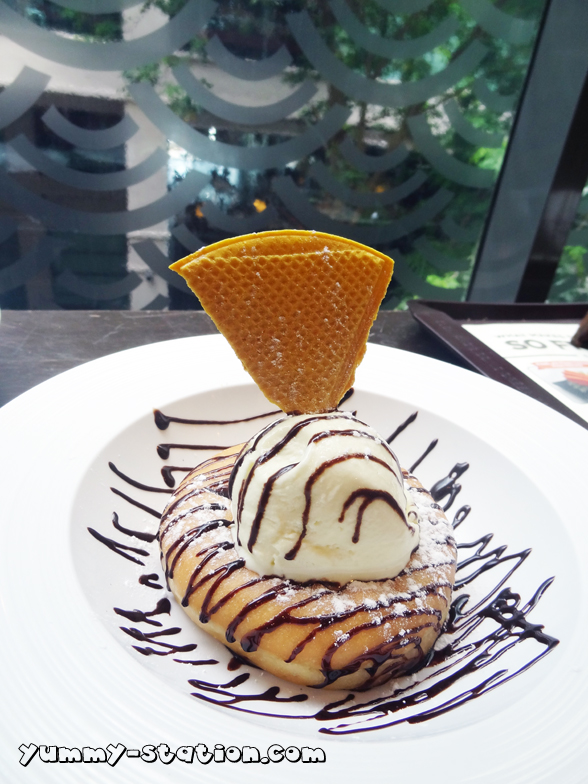 Matcha Ice Cream Doughnut – RM4.90.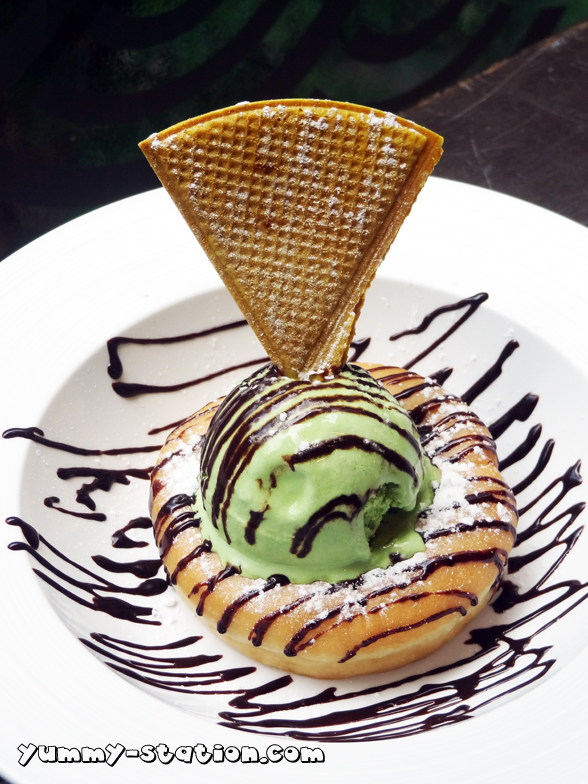 Overall, I like this "Curry with a KICK" theme from Sushi King! All the dishes are relatively good especially the Curry Kiryu Udon, Curry Tori Katsu Gunkan, Curry Ebi Fry Nigiri and Grilled Cheese Curry. For people who can really eat spicy food, the spicy curry is a MUST. It will definitely give you some KICKS! It gave me many KICKS though. Oh, never forget about the Ice Cream Doughnut, I like both actually, but Matcha will be my pick if I only can choose one. The doughnut is soft and with the ice cream, I can finish it up within minutes.
* All prices showed above are subjected to 6% GST.
Tags: Gurney Plaza, Japanese Curry, Japanese Food, Japanese Restaurant, Penang, Sushi King