Finally, I have the chance to try the Char Koay Teow from 133 Penang Authentic. Back to 2009, when I first visited this stall, it only serves Penang Prawn Noodle and Lor Mee. After 3 years time, 133 Penang Authentic has moved to Bukit Timah Market & Food Centre and has more items from the menu, total of 6. They are: Penang Prawn Noodle, Penang Char Koay Teow, Big Prawn Noodle, Pork Ribs Prawn Noodle, Dry Prawn Noodle and Lor Mee.
I ordered the Char Koay Teow and my friend ordered the Hokkien Mee or so called Prawn Noodle. I tried the Prawn Noodle 3 years back. Do check out the previous post HERE.
Penang Prawn Noodle.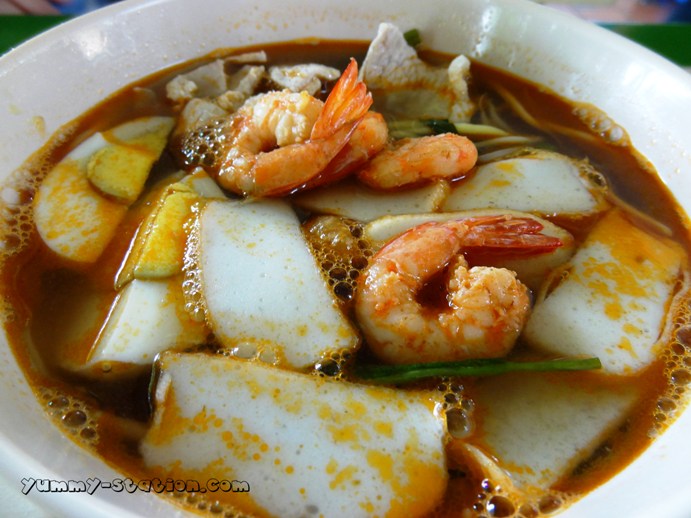 The Char Koay Teow is exactly like those I have in Penang! It comes with 2 big prawns and the portion is quite a lot. No wonder, from time to time, there are people queuing up for the food, never stop! I like the spiciness of the Char Koay Teow. I knew most Singaporean cannot eat spicy food, but not me! I like it a lot and to be frank, it is quite spicy. If you cannot eat spicy food, remember to tell them no/less chili.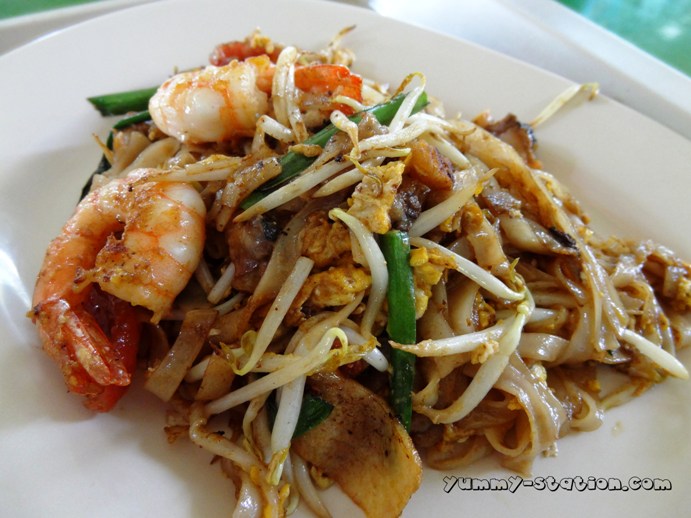 It is so nice to meet up my friend once again after 3 years! Time really flies. She cannot recognize me, shocked and paused for 5-10 seconds, before she got to know is me. Anyway, I do hope she is really doing well in her business.
133 Penang Authentic Prawn Noodle and Char Koay Teow
#02-193 Bukit Timah Market and Food Centre
116 Upper Bukit Timah Road Singapore 588172
Operation Hours
Mon – Fri: 7am – 3pm / 6pm – 9.30pm
Sat, Sun, Pub Holidays: 7am – 4pm / 6pm – 9.30pm
Closed Every Wednesdays
Website: 133 Penang Authentic
Facebook: Penang-Authentic Penang
Tags: 133 Penang Authentic, Big Prawn Noodle, Bukit Timah, Bukit Timah Market & Food Centre, Char Koay Teow, Dry Prawn Noodle, Hokkien Mee, Lor Mee, Penang, Penang Char Koay Teow, Penang Prawn Noodle, Pork Ribs Prawn Noodle, Prawn Noodle, Singapore, Upper Bukit Timah Road