I suppose to post this since last year November when I visited Singapore. I feel sorry to my friend. Anyway, I promised her I will post it by this week. Here you go.
It is not easy to get a good Penang style Hokkien Mee aka Prawn Noodle in Singapore. In fact, I never try any of the Prawn Noodle there since I can get the best one from Penang itself. This is the very first time I tasted Penang Hokkien Mee in Singapore. The Hokkien Mee stall is operated by a good friend of mine and located in Singapore Bukit Panjang area.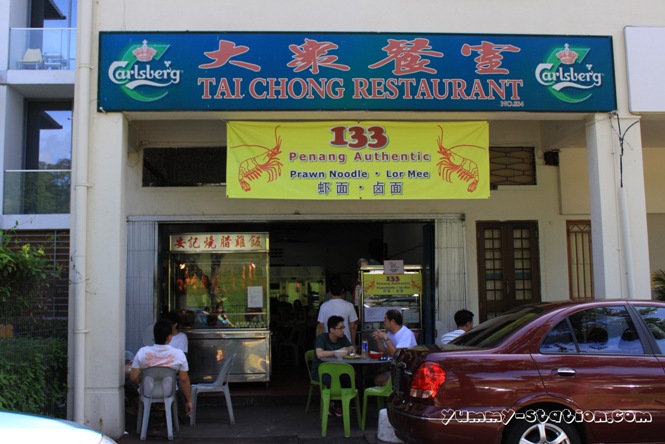 I went there twice during November 2009. The first time I went alone. On the very next day, I brought my another friend there to taste the yummy Hokkien Mee. See, my friend is busy, waiting to serve the customers.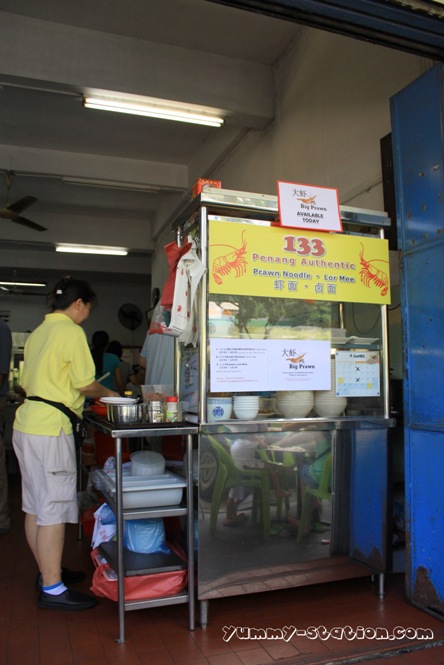 Noodle, Bee Hoon and the Koay Teow. It is weird to eat Koay Teow in Hokkien Mee soup. I am yet to try that.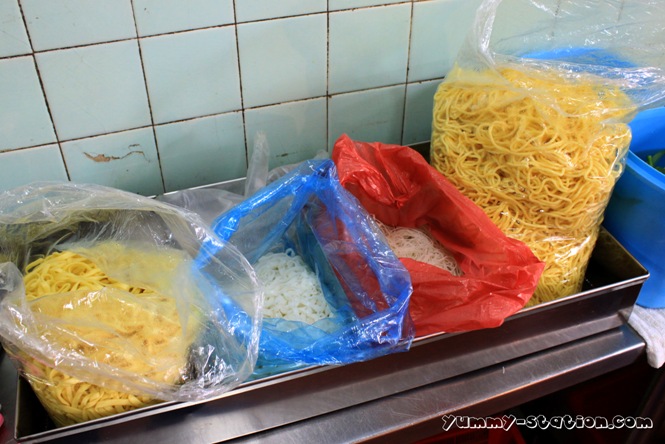 The stall is clean and organized, which is good for the customers' first impression. Some of the hawker stalls never care about the cleanliness. Don't over look this small stall, there are a lot of customers during breakfast and lunch time! Every time I go, my friend is busy and not able to talk to my for more than 5 minutes. But I am OK, business is more important!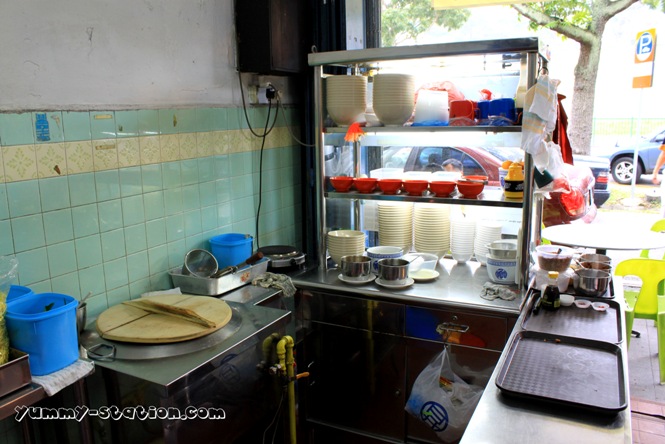 Tada….This is the Hokkien Mee that my friend cooked.It is exactly the same like those I have in Penang, just without the fish cake and big slices of prawn. In Penang, the prawn will be small in size.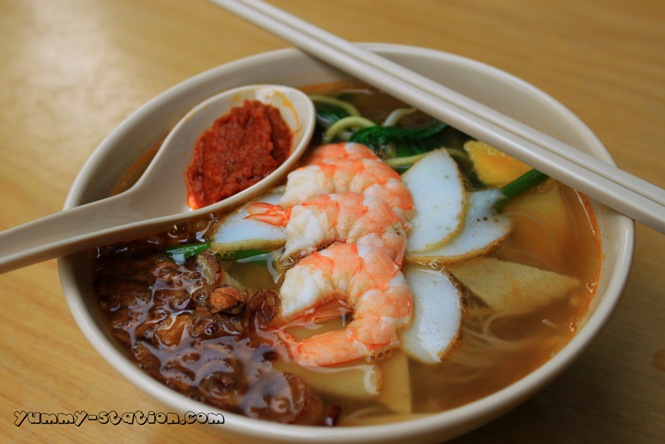 Prawn Noodle in side way view. One thing to mention, the chili is quite spicy. For me, I have no problem at all.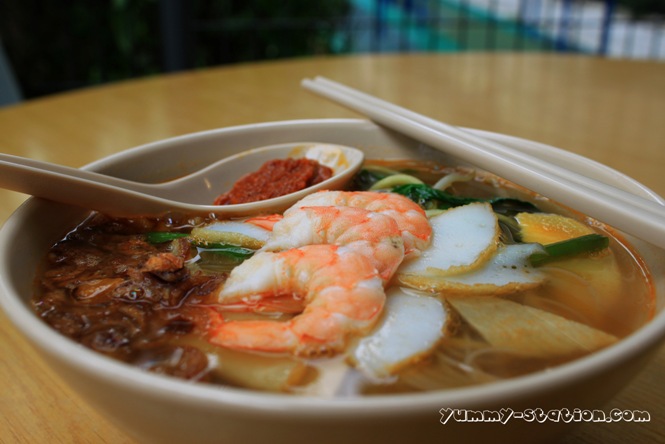 Besides the soup base, my friend also serve the Prawn Noodle in a dry version. According to her, Singaporean like the dry version very much. The ingredients for Dry Prawn Noodle is the same as the soup base, one big difference will be: one with soup and one without. I tried this Dry version on the second day I visited my friend. I still prefer the soup base though.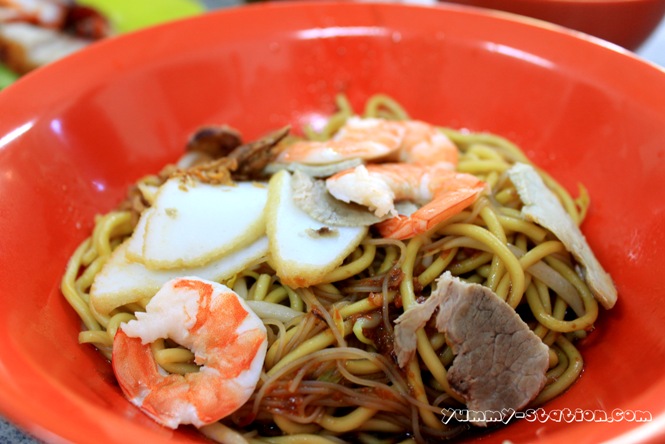 My friend tried the Lor Mee on that day. It looks nice. I never order this since I am not a big fan of Lor Mee. I will try it if I have the chance next time.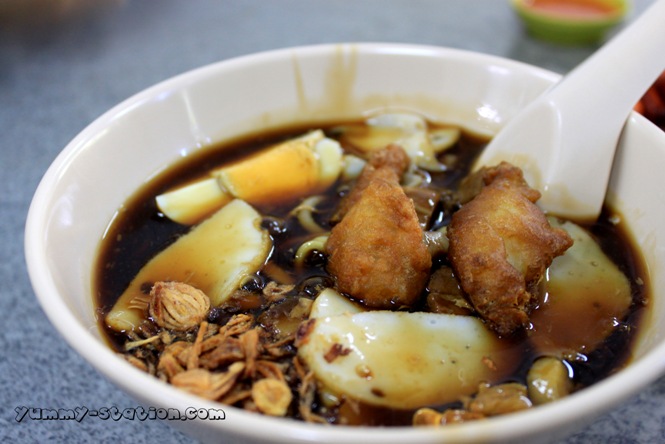 If you are still hungry after eating the Hokkien Mee, you can order the toast bread from the coffee shop. My friend asked the coffee shop owner to let me take the photo on how they make the toast bread. They are using the charcoal to toast the bread. Nice!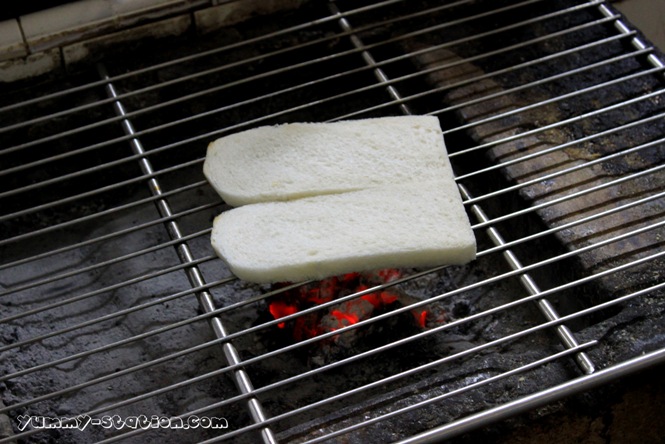 Butter and Kaya Toast Bread. It is nice to eat with a cup of coffee. Yummy.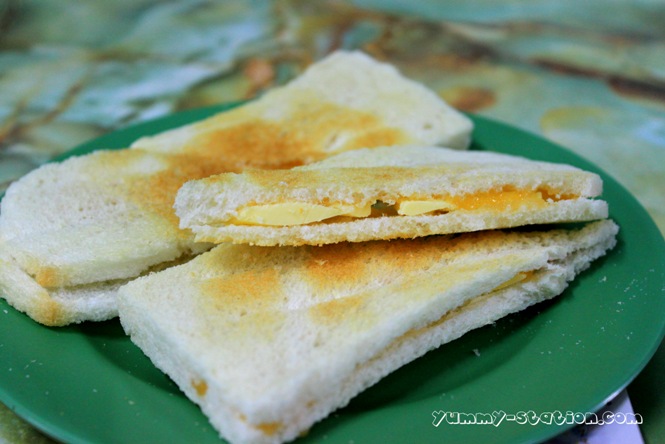 Inside Tai Chong Coffee Shop, you can find a framed old Malaysia map on the wall. It is really an old map.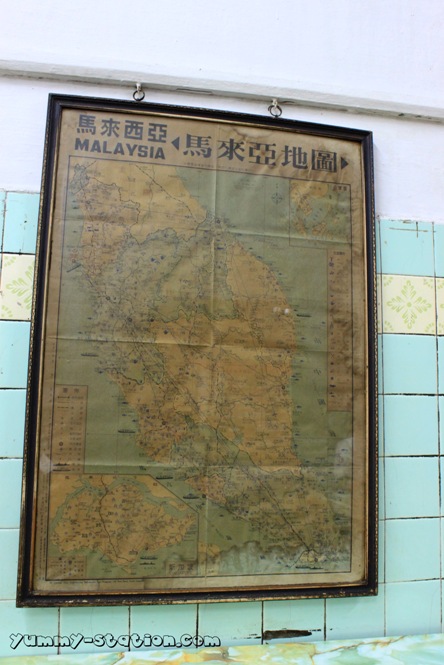 Close up on Penang map.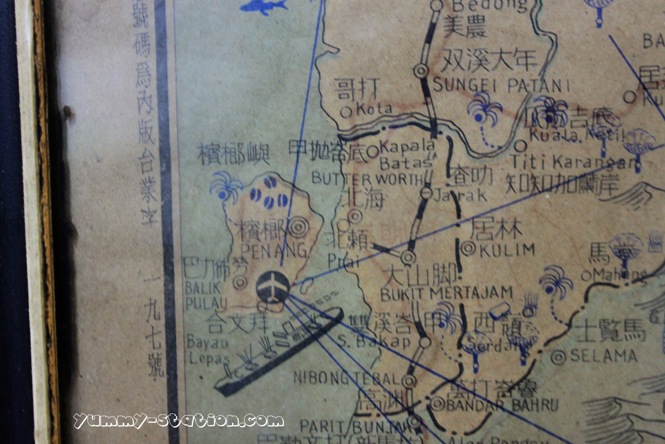 The Prawn Noodle and Lor Mee costs $3 for small and $4 for big. During weekend and public holidays, you can enjoy the Big Prawn noodle at $5 (small) or $8 (big).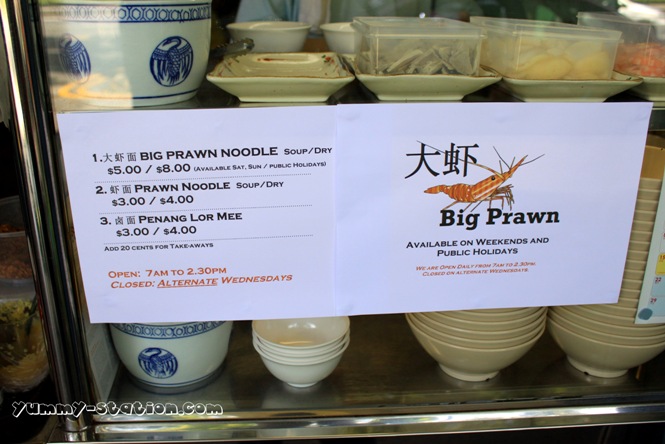 133 Penang Authentic
Prawn Noodle and Lor Mee
834 Upper Bukit Timah Road Singapore 678159
Open from 7am – 2.30pm, Close on alternate Wednesday
After one year of business in Tai Chong Restaurant, my friend open another outlet in Bukit Timah Market and Food Centre, to cater the dinner hour. The Hokkien Mee stall has been fully moved to the new address below starting 15 June 2010. The operating hour is from 7am to 10pm. Close on Wednesday.
133 Penang Authentic
Prawn Noodle and Char Koay Teow
#02-193 Bukit Timah Market and Food Centre
116 Upper Bukit Timah Road Singapore 588172
Open from 7am – 10pm, Close on Wednesday
New Operation Hours
Mon – Fri: 7am – 3pm / 6pm – 9.30pm
Sat, Sun, Pub Holidays: 7am – 4pm / 6pm – 9.30pm
Closed Every Wednesdays
Website: 133 Penang Authentic
Facebook: Penang-Authentic Penang
If you are in Singapore and want to try out the Penang Authentic Hokkien Mee, don't forget to look for my friend in Upper Bukit Timah Road.
Tags: Authentic, Bee Hoon, Bukit Timah, Butter, Hokkien Mee, Kaya, Koay Teow, Lor Mee, Malaysia, Penang, Prawn, Prawn Noodle, Singapore, Toast Bread, Upper Bukit Timah Road