Pavilion Coffee is located at Lebuh Presgrave, just opposite Kwong Wah Yit Poh Press Bhd. It is impossible for you to miss it. Pavilion Coffee is more than just a cafe, it is also a home stay. Food wise, it serves Taiwanese Fusion Cuisine.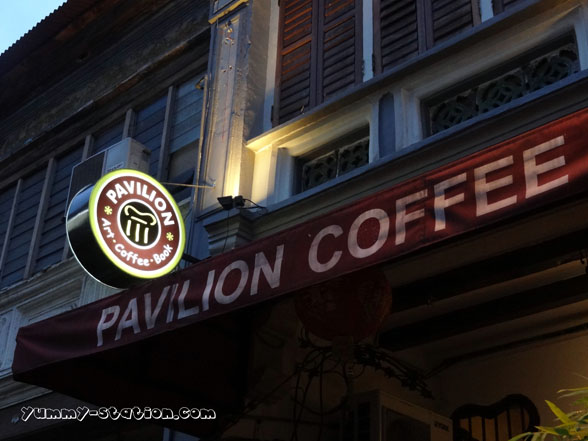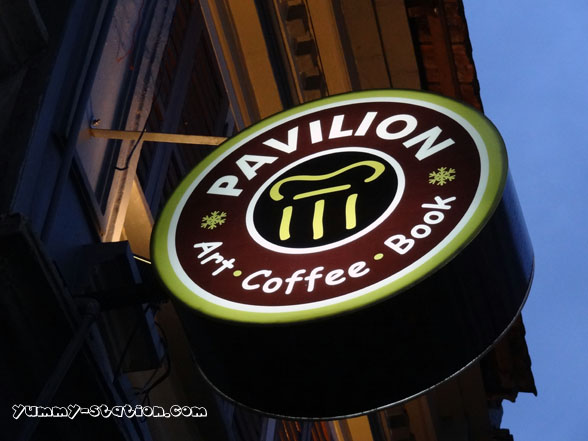 Drawing on the wall.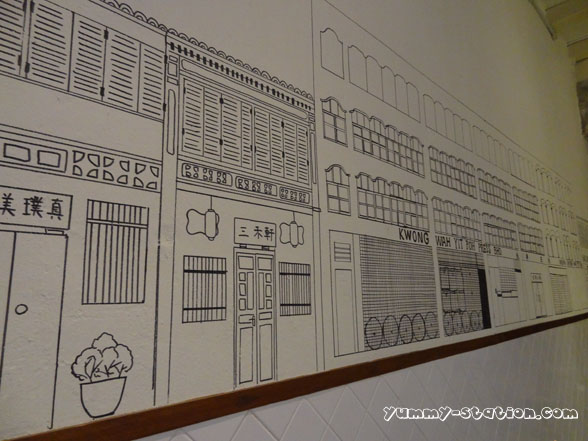 Dipping Coffee.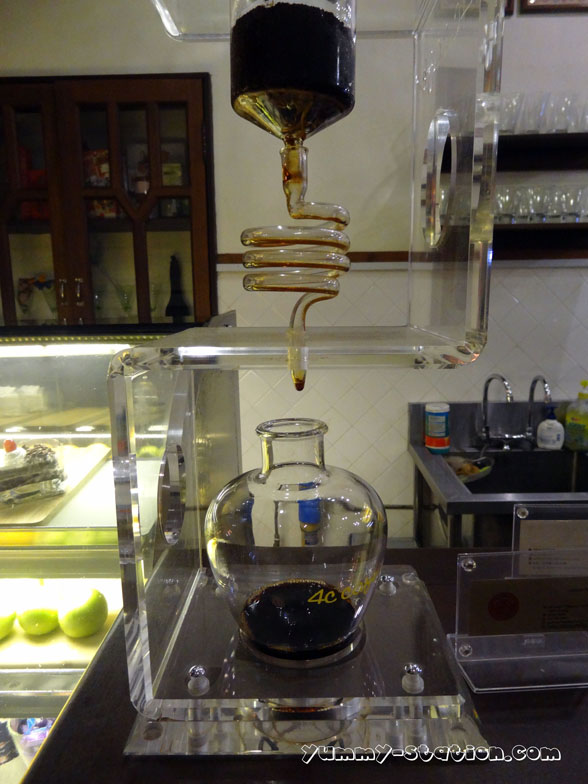 Doraemon! They have whole set!!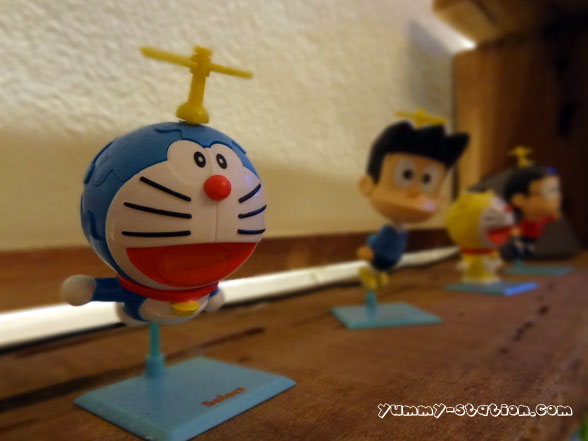 Some display on the rack.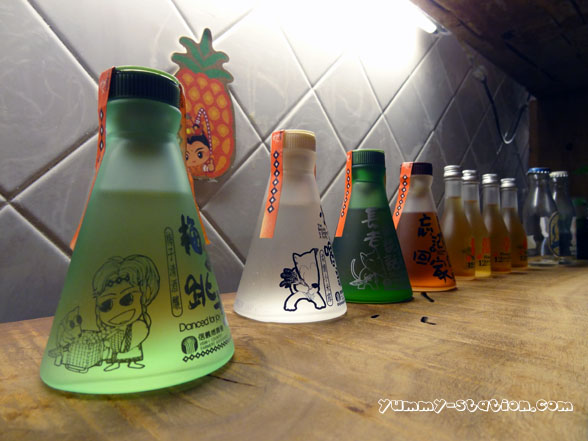 There is a pond too.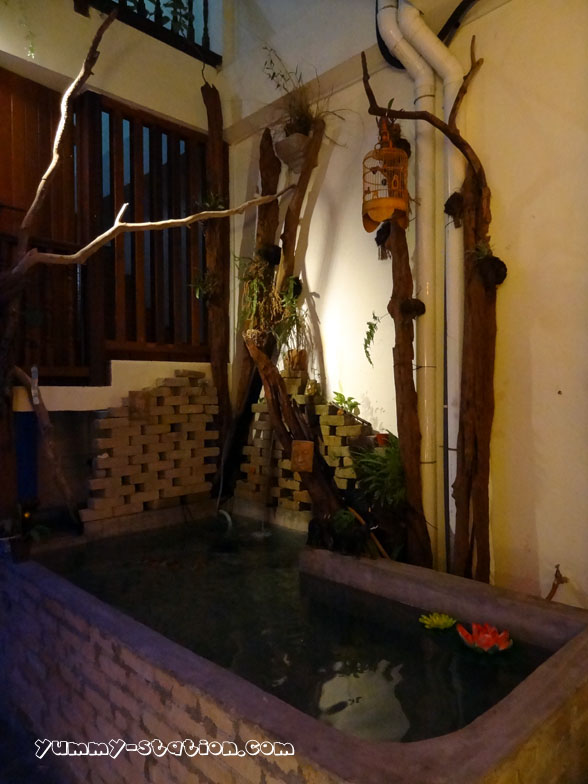 Before the food is served, I have the chance to try out these 5 models of the Ninetology U9R1, U9X1, U9Z1, U9Z1+ and Ninetology Stealth 4X. Stealth 4X is the latest phone from Ninetology. It is light and the feel of holding it is quite good.
Comparison & Pricing please refer to this site: http://www.facebook.com/NinetologyMalaysia/app_478239202210523
I was lucky enough to received a randomly gift of "Ninetology Powerbank". Another gift is the "Movie Ticket for 2″, all sponsored by Ninetology Marketing Sdn. Bhd. Thanks to Ninetology!

Finally, food is being served.
Sakura Fried Rice – RM9.90.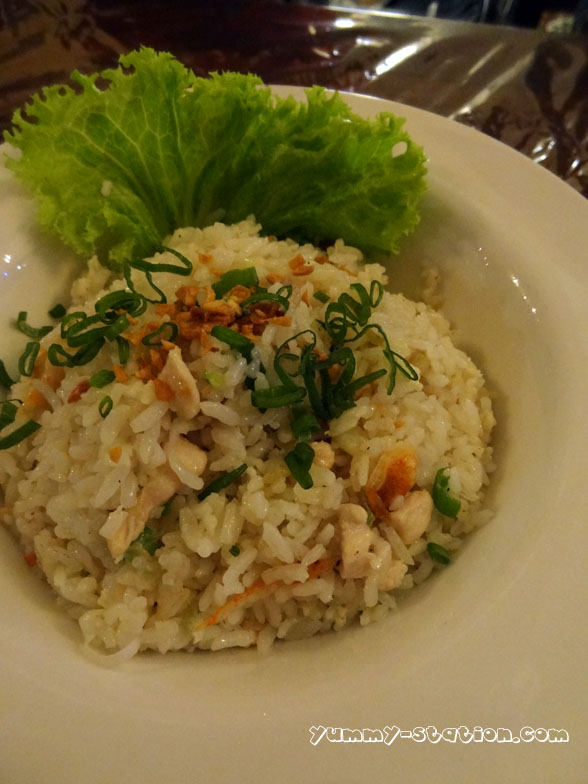 Yellow Rubber Duck – RM10.90. This is the popular dish. It's too cute for you to eat it. Anyhow, we ate it all.

The curry is the Japanese curry.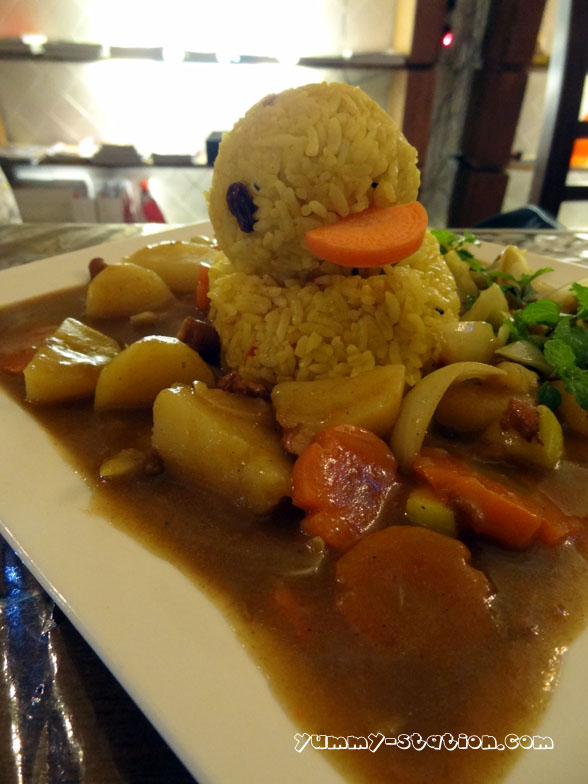 Crispy Chicken with Jack Fruit - RM10.90. Jack Fruit on a dish, first time seeing and tasting it.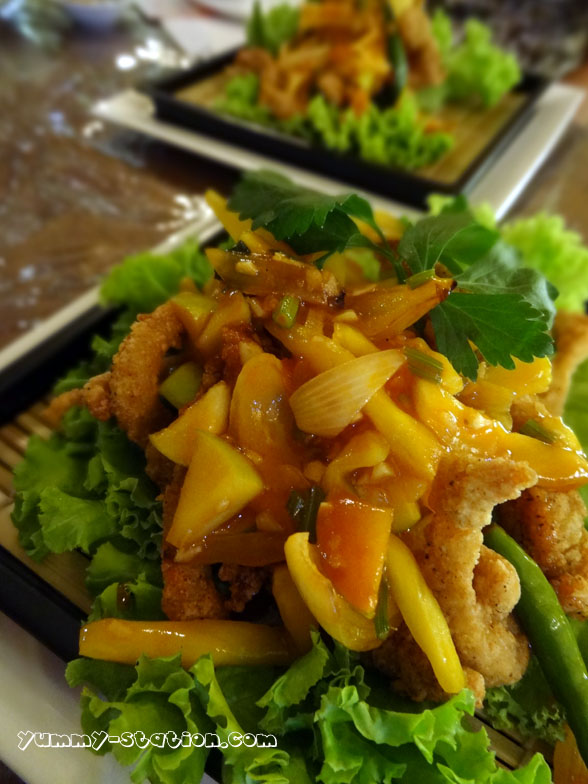 Classic Fried Spaghetti with Ham – RM10.90. It looks like Aglio Olio to me. I like it because of the spiciness.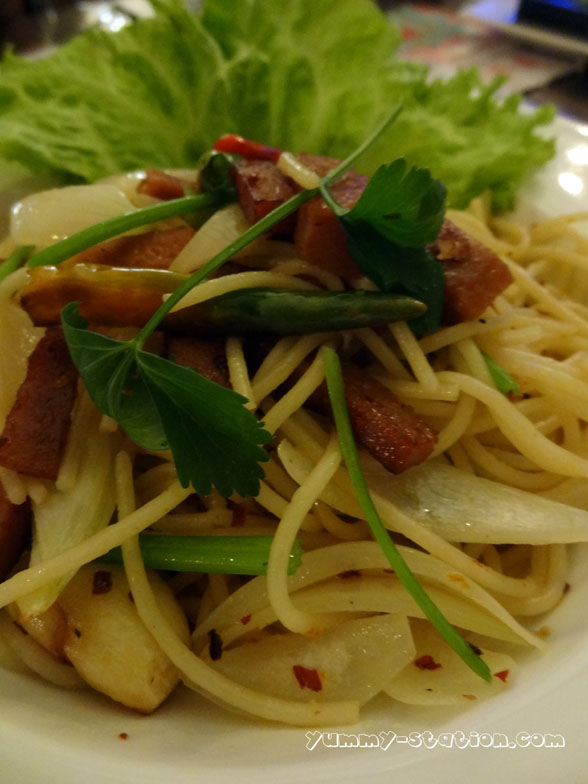 Taiwan Pancake – RM8.90, served with Apple Vinegar.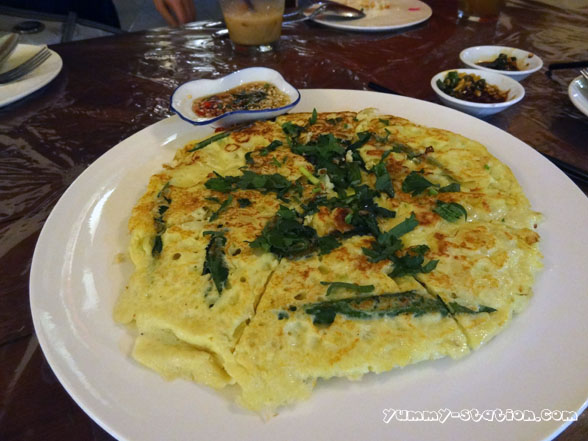 Chinese Steam Bun with Fried Char Siew – RM10.90. This is the make your own Char Siew Bao type.
Jawa Spice Vegetables – RM10.90, comes with Four angled bean (or winged bean), eggplant and Long beans with lots of onions.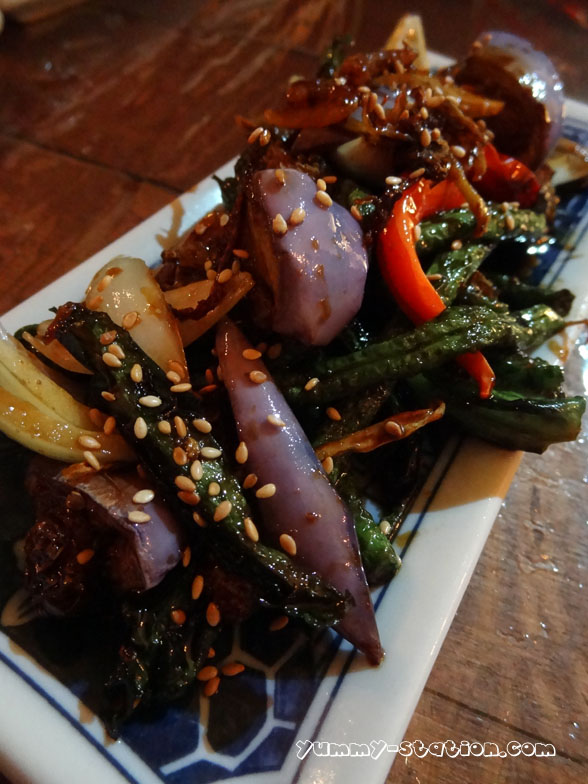 Kung Poh Century Egg – RM10.90. Another special dish. I never thought that century can be fried. I don't really like the taste of the raw century egg. For this fried version, it seems like the taste is not that strong anymore.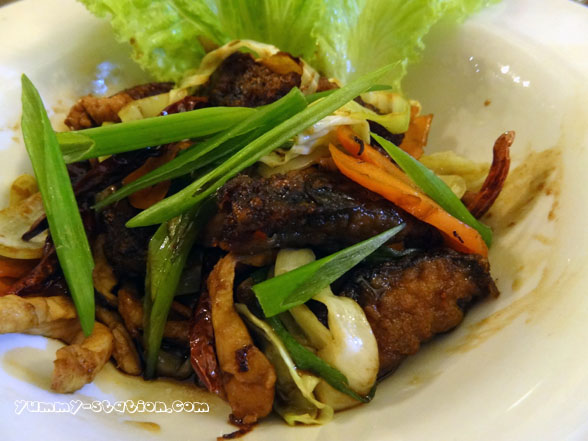 After all the food, here comes the drinks.
Rose Latte Ice – RM9.90. Quite unique, isn't it? The pedal can be eaten.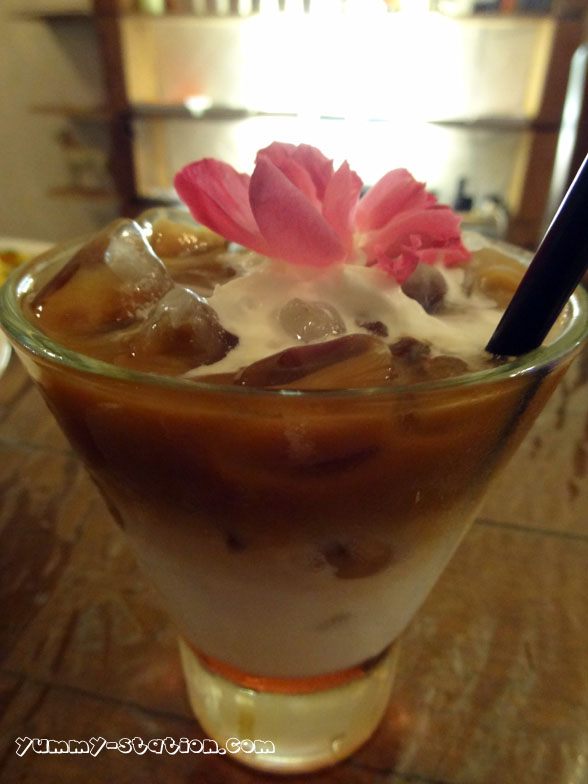 Caramel Macchiato Ice – RM9.90. I prefer this drink mainly because it has more strong coffee taste.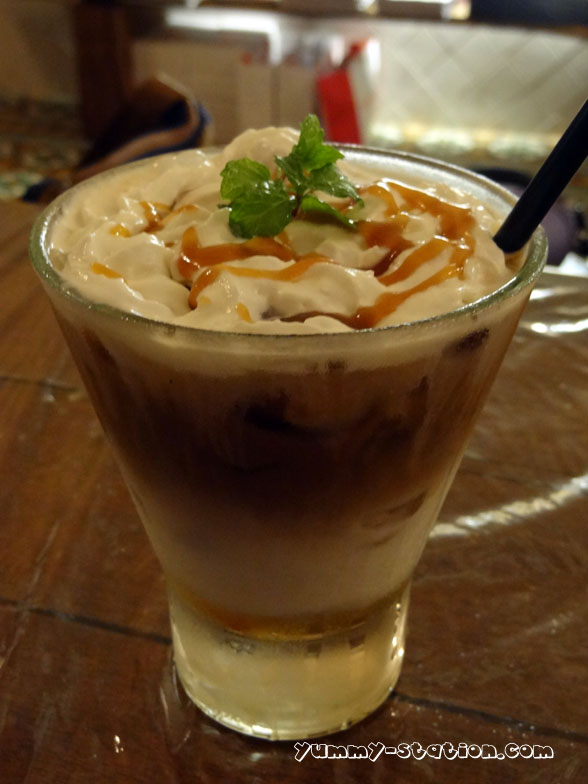 Classic Fruit Tea Ice – RM8.90. Refreshing drink.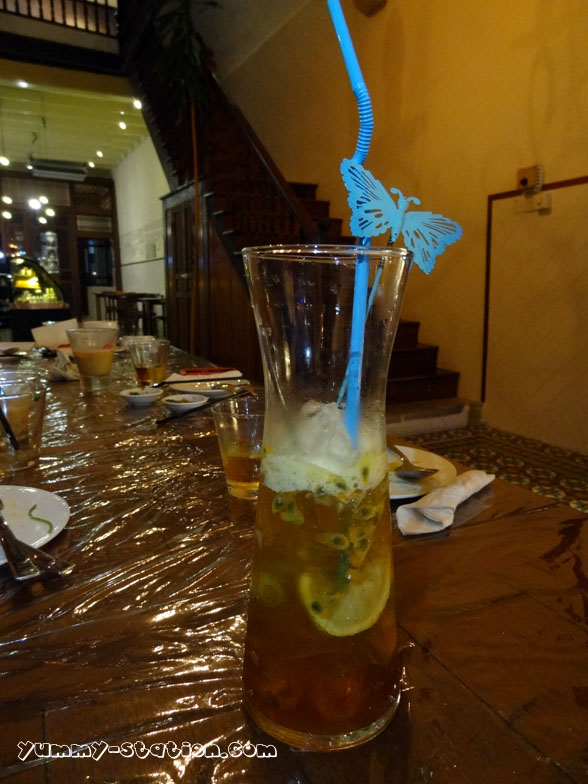 Blue Purple Dream Ice – RM8.90. Another special and unique drink. Why is it called Blue Purple Dream while you only see blue?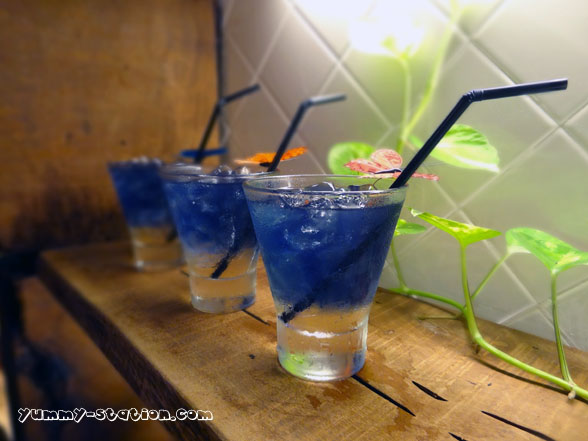 See the purple? The magic is, squeeze the lemon into the drink and it will become purple. Amazing huh?!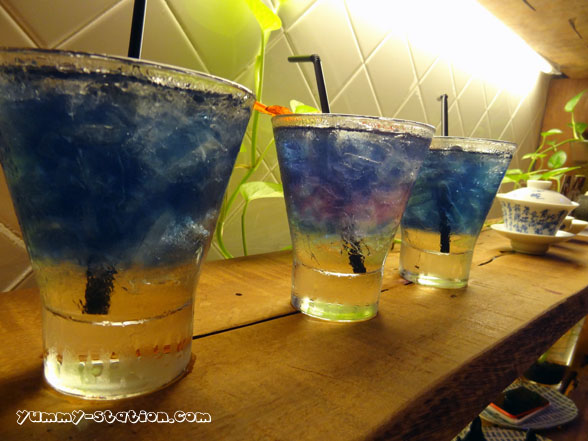 Tada…. End result.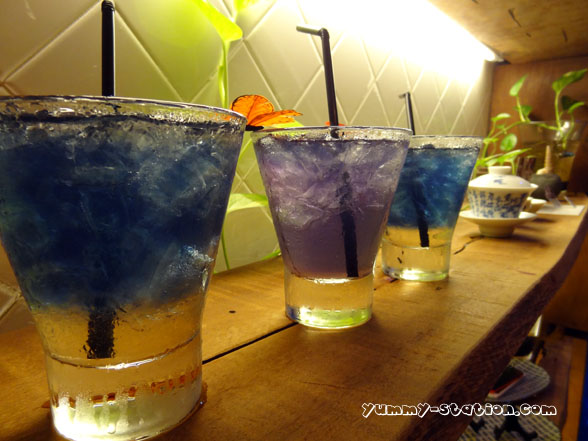 Hot version.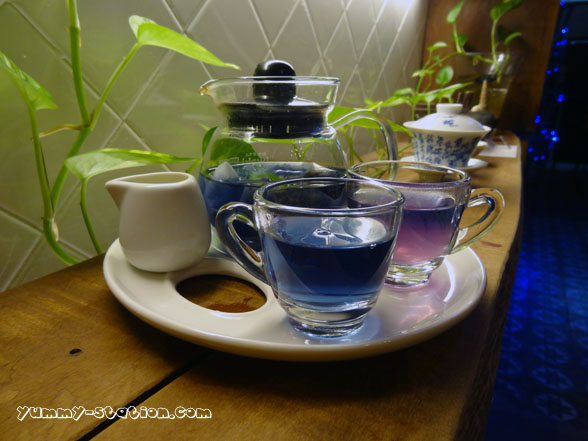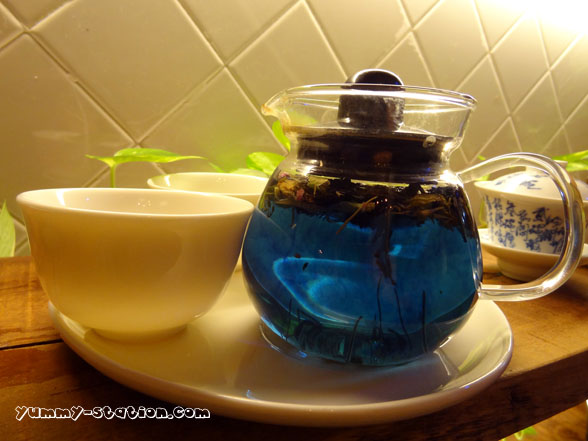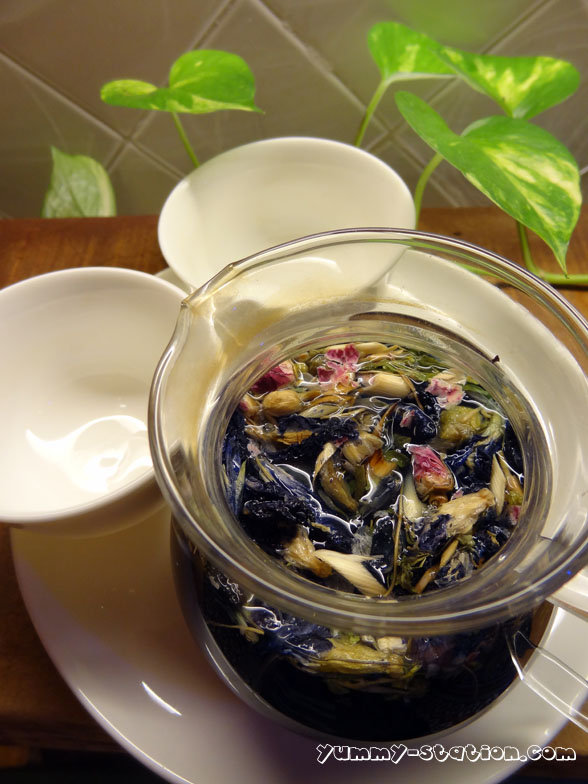 From the entrance.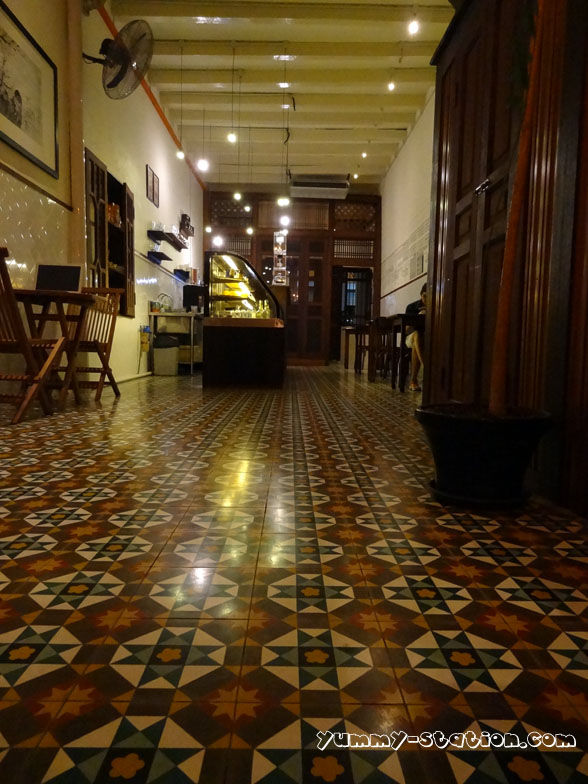 Room for guest. Most of the rooms are on a shared bathroom. Don't worry, the bathroom is clean.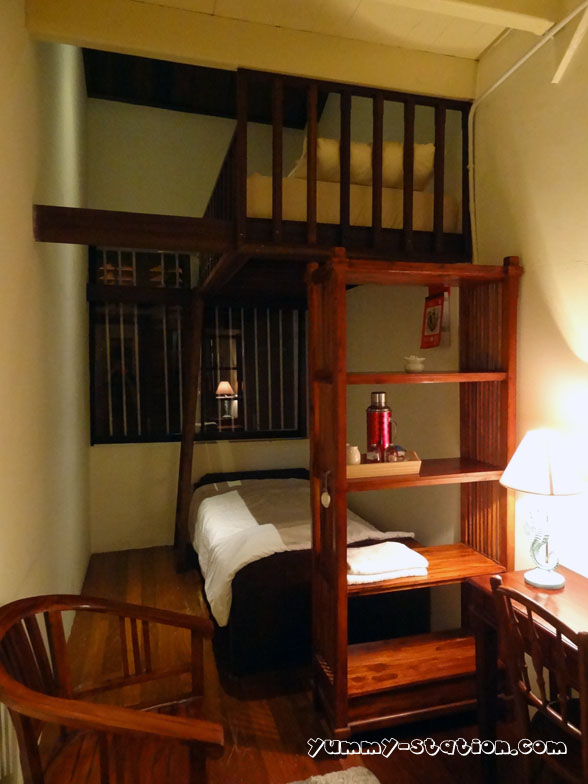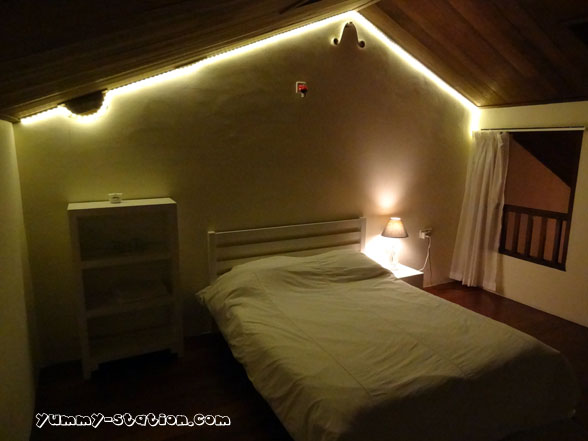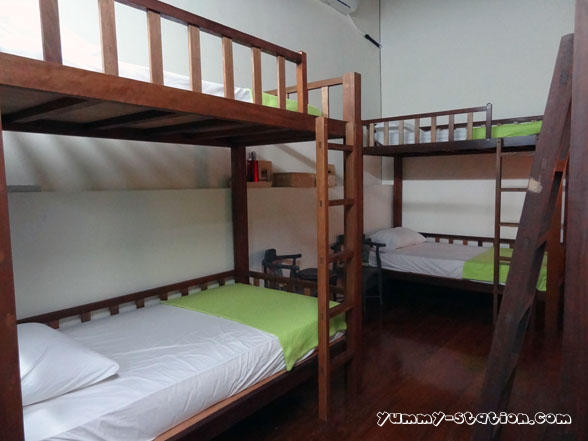 Food and Drinks Menu.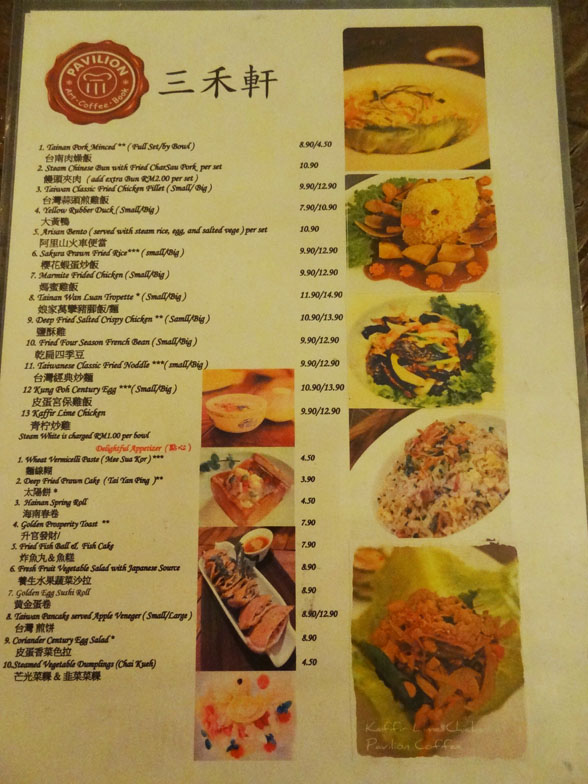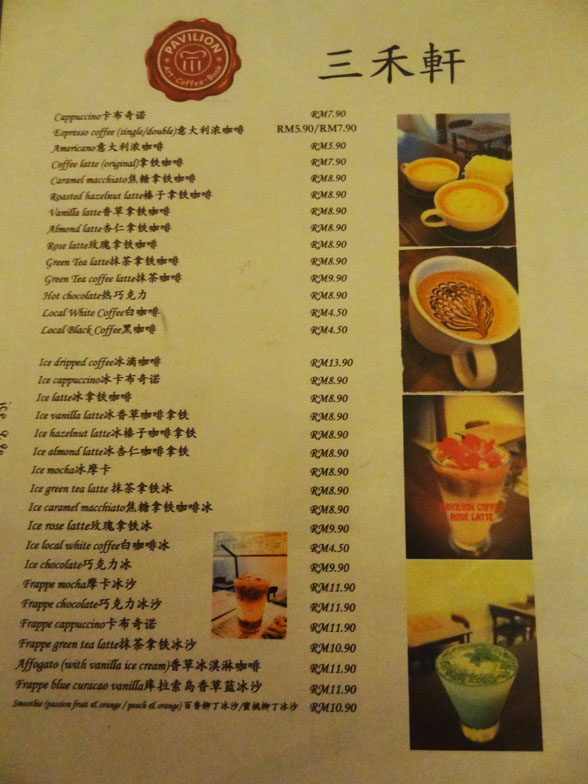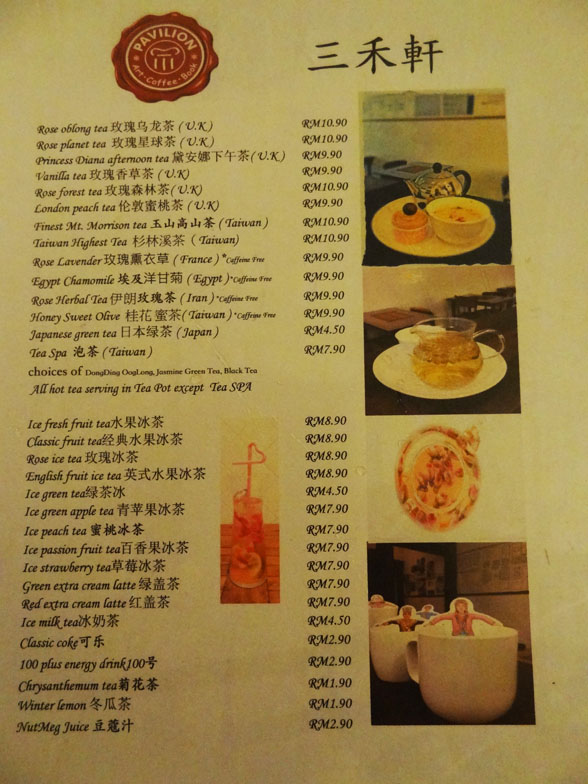 Overall, Pavilion Coffee offers quite a number of unique food and drinks. I like the Caramel Macchiato Ice, Yellow Rubber Duck and Classic Fried Spaghetti with Ham. I would like to go back and try other coffee which I heard is nice. The place is easy to find but the problem is the parking place. If you are lucky, you can get a good spot near Pavilion Coffee. If not, you will have to park elsewhere and walk.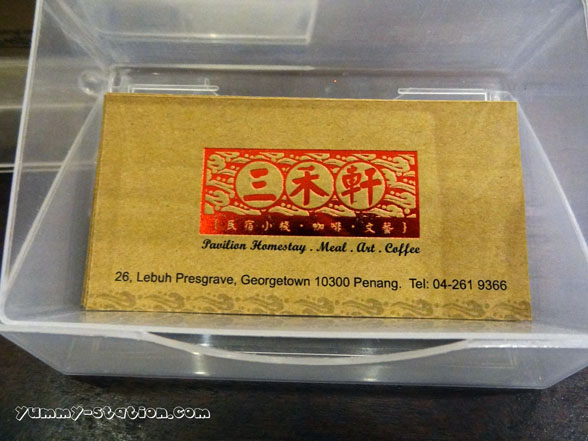 Address: 26, Lebuh Presgrave, 10300 Penang, Malaysia.
Tel: 604-261 9366
Business Hours: 11.00am-6.00pm (Monday), 11.30am-10.00pm (Tuesday-Sunday)
GPS: 5.410577, 100.331431
Facebook: http://www.facebook.com/pavilioncoffee26
Tags: Blue Purple Dream, Caramel, Century Egg, Char Siew, Georgetown, Ham, Homestay, Jack Fruit, Japanese Curry, Latte, Lebuh Presgrave, Macchiato, Ninetology, Ninetology Stealth 4X, Pancake, Pavilion Coffee, Penang, Spaghetti, U9R1, U9X1, U9Z1, Yellow Rubber Duck