I knew about this Belacan Rice for quite some time but I never try it. My colleague always asked me to buy for her if I happen to go to Super Tanker Coffee Shop for food. She loves this Belacan Rice from the Thai food stall very much. Beside the Belacan Rice, the Thai Food stall is also selling Thai Pork Leg Rice, Fried Pineapple Rice and Seafood Soup. However, Belacan Rice was their famous dish. Many people are ordering it.
Where is Super Tanker Coffee Shop? It is located at Lengkok Nipah, just opposite the Taman Jubilee market and beside the Phor Tay Secondary School (still under construction). Super Tanker Coffee Shop has a lot of varieties of hawker food.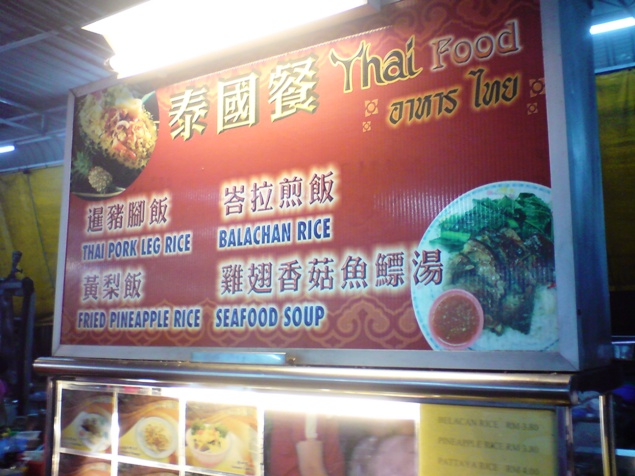 Before I go further, I think many of you should know what is belacan. Just in case you have no idea or want to have a description on it, here you go. I got it from Wikipedia.
Belacan, a Malay variety of shrimp paste, is prepared from fresh tiny shrimp of a species known as geragau in Malay. These are mashed into a paste and buried for several months. The fermented shrimp are then dug up, fried and hard-pressed into cakes.
Belacan is used as an ingredient in many dishes, or eaten on its own with rice. A common preparation is sambal belacan, made by mixing belacan with chilli peppers, minced garlic, shallot paste and sugar and then fried. The aroma from the frying mixture can be unpalatable to Westerners who have not become accustomed to it, but is an absolute delight to the Asian connoisseur.
Now, back to the Belacan Rice. This was the very first time I ordered the Belacan Rice. I waited for some time and the rice was still missing in action. I cannot wait any longer and went to the stall and asked for it. The owner was preparing it and asked me whether I was OK to bring it myself. I have no problem with that.
Belacan Rice is served together with egg, pork, ikan bilis, onion and mango slice. All the ingredients have been prepared earlier. The rice will be the only one that needs to fry on the spot.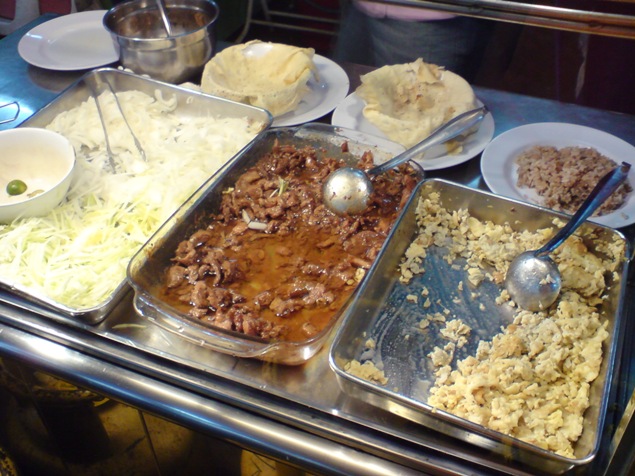 Once the rice is done, all the ingredients will be put on top of the rice and serve to the customers.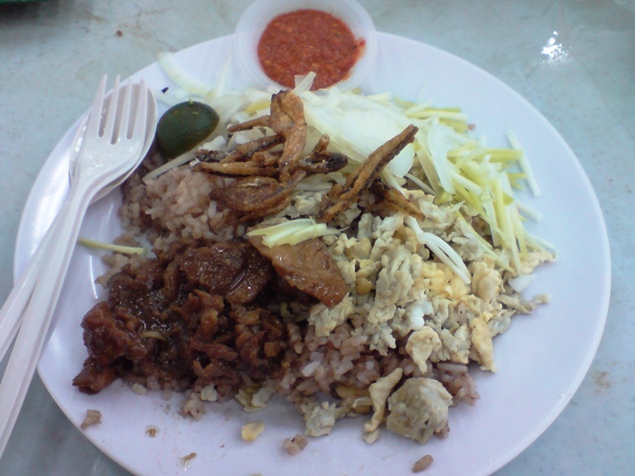 The Belacan Rice was yummy to me. The rice was full of the belacan taste. You actually can smell it once you go near to the stall. I like the mango slices. It adds the sour taste to the rice, making it better.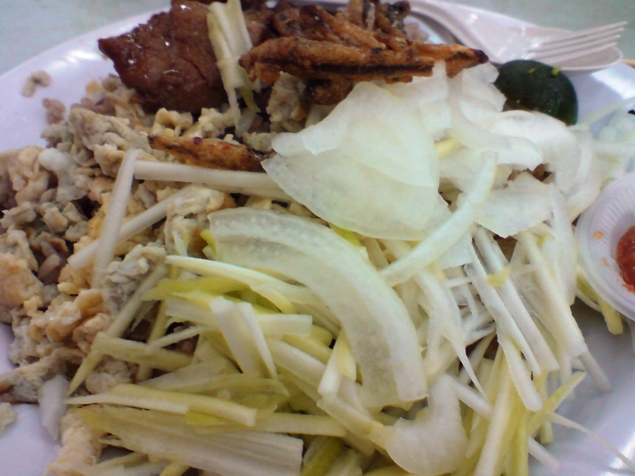 I like the ikan bilis too. There are very crispy.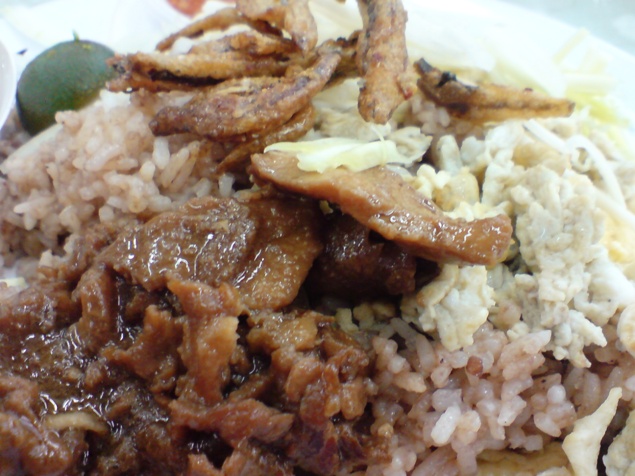 Now I know why my colleague likes this Belacan Rice so much. I will have it again next time, for sure.
Map:
Tags: Belacan, Hawker, Rice, Super Tanker, Thai