I went to IMM for many times when I was in Singapore. It has become the place for me to meet up my friend. On the 30th November, I went there to meet up one of the blogger, AhhJohn. We went there for lunch. We cannot decide on what to have in the first place. In the end, AhhJohn suggested to have lunch in Swensens. I am OK with it.
After flipping through the menu, I decided to order the Clam Chowder. I don't want to have the pasta anymore. I remember I tried the Clam Chowder in Food and Tea last time but cannot finish it, since we ordered too many food. This time, I was smart, I just ordered the Clam Chowder.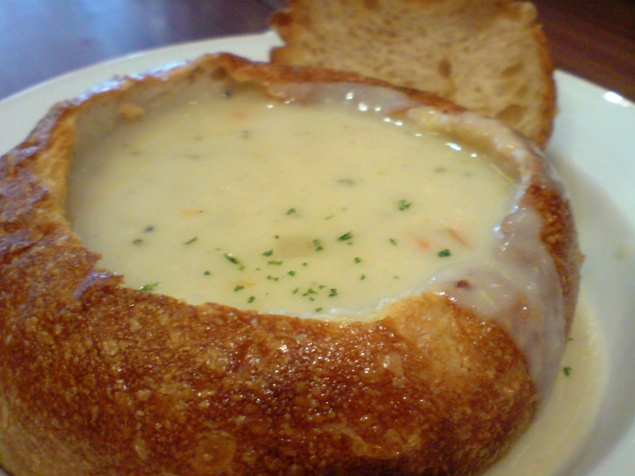 The Clam Chowder was great! The sourdough was crispy. The soup was so creamy! The ingredients for the soup are baby clams, diced potatoes, carrots, onions and celery. It was served in the sourdough breadbowl. I am not sure Penang Swensens has this item in the menu or not. If yes, I want to try out the here, for me to make the comparison. A must try for everyone!
AhhJohn ordered the Hawaiian Pizza. The Hawaiian pizza consists of chicken ham, green peppers, pineapple, mushrooms, onions and cheese. It was on a tomato base.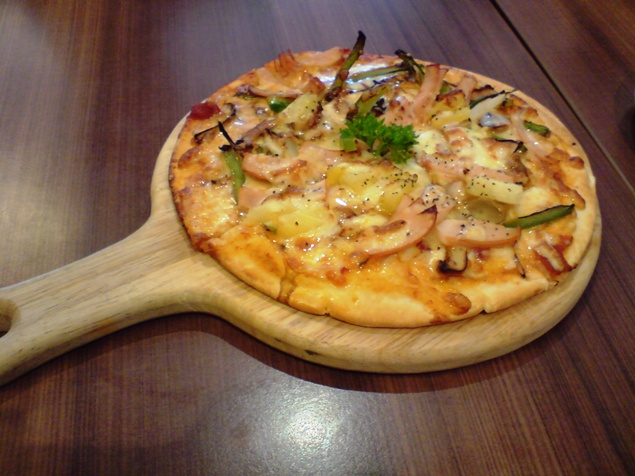 I have the chance to try a small piece of it. It was just a very normal Hawaiian pizza to me.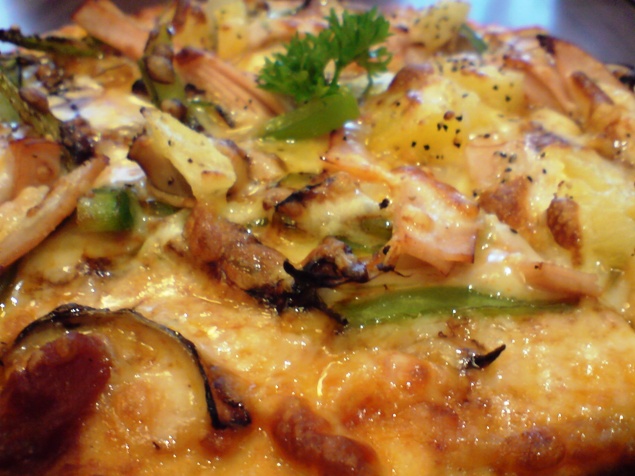 Swensens has many outlets in Singapore, not like in Malaysia. Malaysia only has 4 outlets, 2 in Penang and 2 in Selangor.
Swensens @ IMM
Address:
2 Jurong East St 21
#01-102
Tel: 6566 7554
Business Hours:
Weekdays: 10.30am ~ 10.30pm
Weekends and Public Holiday: 8.30am ~ 10.30pm
Map:

View Larger Map
Tags: Carrot, Celery, Cheese, Chicken, Clam, Clam Chowder, Ham, Hawaiian, IMM, Mushroom, Onions, Pepper, Pineapple, Pizza, Potato, Singapore, Soup, Sourdough, Swensens