First of all, I would like to wish all my readers to have a wonderful 2009 ahead, Happy New Year!!! I tried to post last night but it seems my connection is having some difficulty to upload the photos. I gave up in the end. OK back to the food.
Again, this restaurant was located in the IMM building. I met up with Hoon and she decided to fetch me to IMM since it is the nearest shopping centre. She wanted to let me try out the food in Pepper Lunch. It is her recommendation since 2007. Luckily, we went there early and it was on a weekday, the restaurant was not crowded.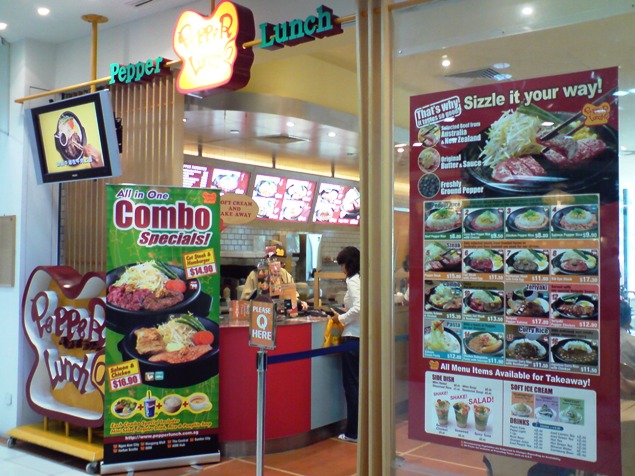 This is the very first time I went to Pepper Lunch. We need to order our food from the counter. There are 2 types of All in One Combo Specials from the menu: Cut Steak & Hamburger and Salmon & Chicken. The Combo Special comes with a salad, pumpkin soup, rice and soft drink. I ordered the Cut Steak & Hamburger Combo while Hoon ordered Hamburger Steak with Fried Egg.
The salad came in the first place. It was served in a plastic bowl with separate packet of Thousand Island Sauce.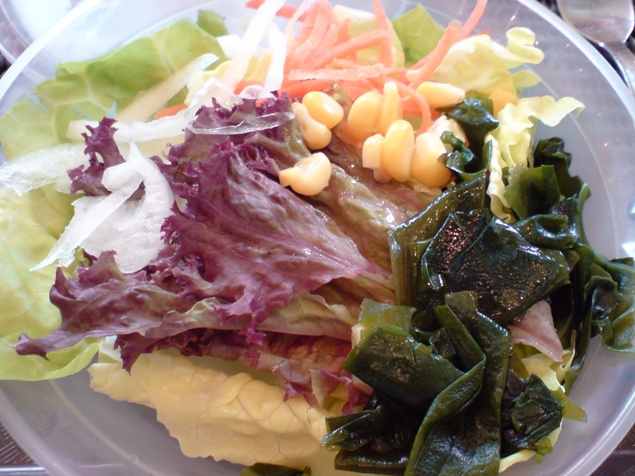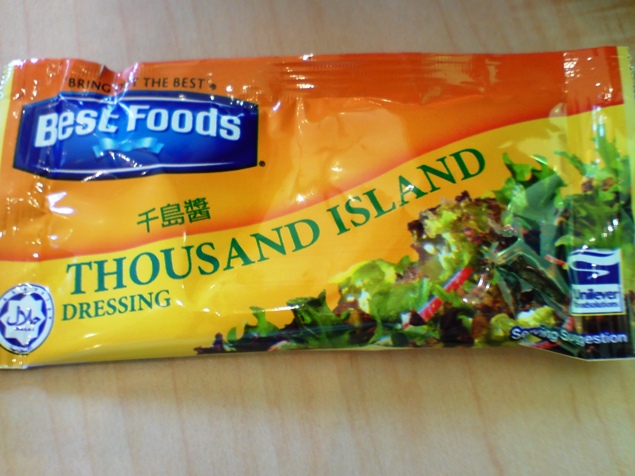 Coming up next is the Pumpkin Soup. It was good.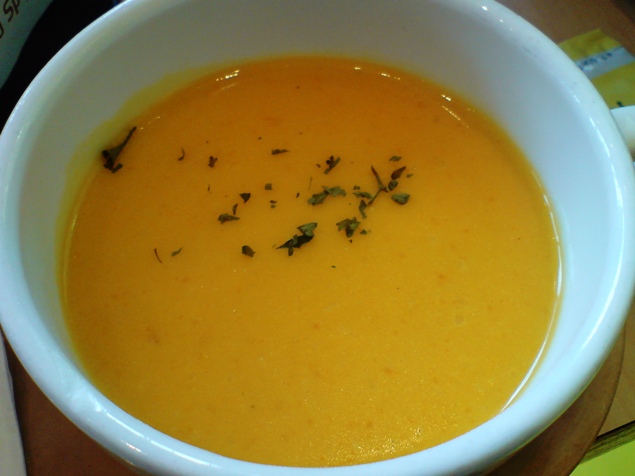 Hamburger Steak with Fried Egg came next. This order is for Hoon. I started to take photos non stop until I have no time to eat my salad and drink the Pumpkin Soup. As you can see from the photo, there are a lot of bean sprouts, carrot slices, french beans and egg.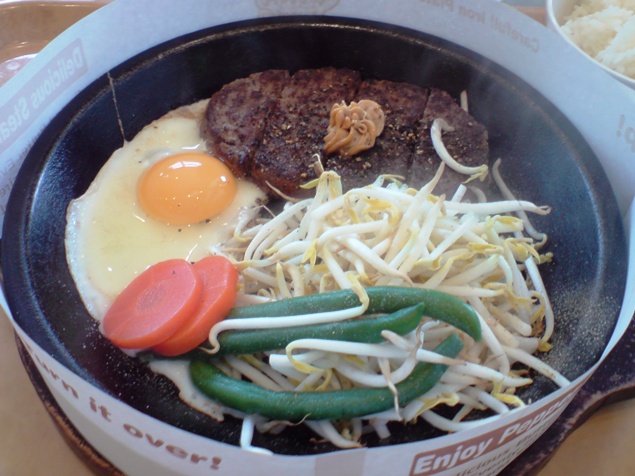 When you are ready, it's your show time. You need to cook it your own.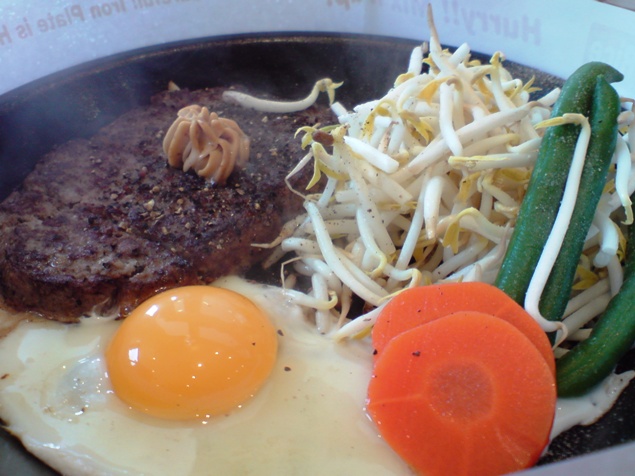 Finally, It's my time to show you my cooking skill.
Cut Steak & Hamburger.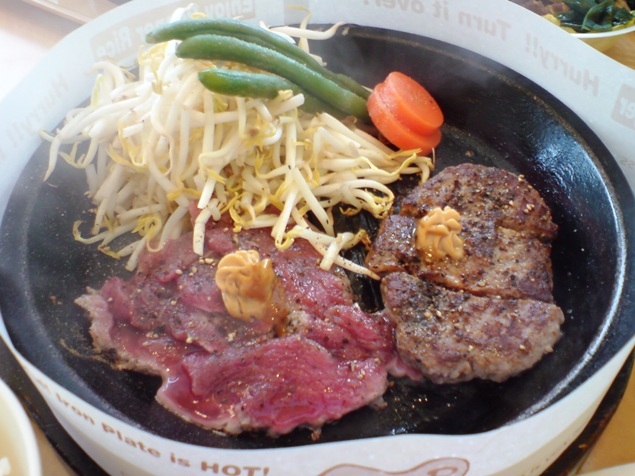 The beef and hamburger are raw when it was served. After finished taking photos, the iron plate was not that hot anymore. Anyhow, I still need to do the cooking, if not, I need to eat the raw beef.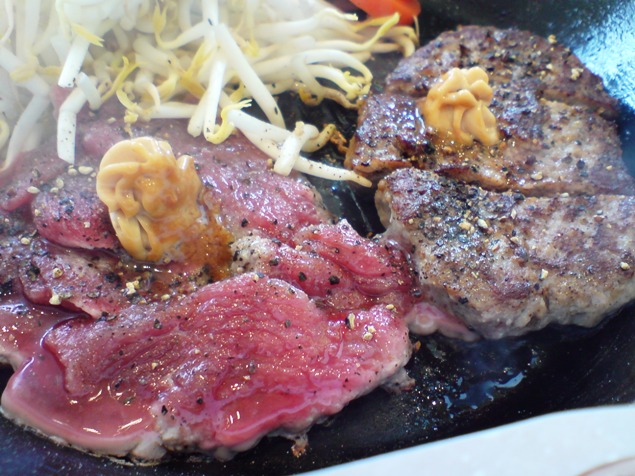 Here's the result. Not bad huh. Although some parts still can see the blood. =.=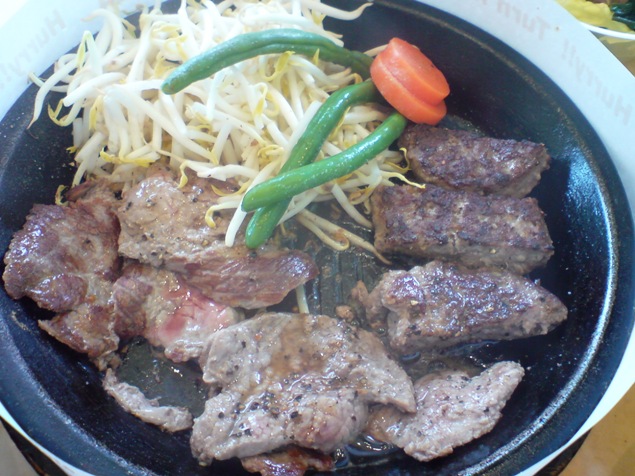 Overall, I like Pepper Lunch. It was quite nice and special since you can cook the food you ordered. The price is reasonable too. For the All In One Combo Specials, it is $14.90 for Cut Steak & Hamburger and $16.90 for Salmon & Chicken. Hamburger Steak with Fried Egg costs $11.90 since it is not including the soup and salad.
Like many restaurants, Pepper Lunch has many outlets in Singapore. This one I visited is located in IMM Shopping Centre. The address, phone and fax are as below: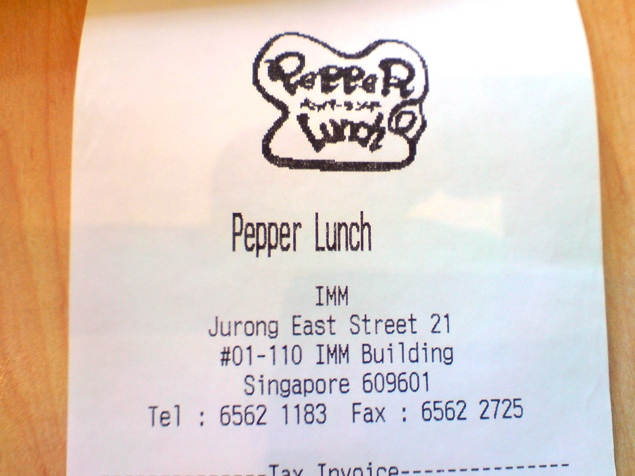 Map
Tags: Bean Sprout, Beans, Beef, Carrot, Cooking, Egg, French Beans, Hamburger, IMM, Lunch, Pepper, Pepper Lunch, Pumpkin, Salad, Singapore, Soup, Steak