* This restaurant is no longer in business.*
When Hardwicke House first open, I think of going due to the many forwarded emails are flying around, mentioning on the buy 4 free 1 buffet. However, I did not go. Later, Jason sent out an invitation on a review session for Hardwicke House. Of course, I am accepting the invitation.
Mary is the driver again for this food review session. We parked the car just in front of the restaurant (Free Parking!). Lunch Buffet is from RM18++ and Dinner Buffet is from RM38++. Dinner Buffet is come with the BBQ while Lunch Buffet without.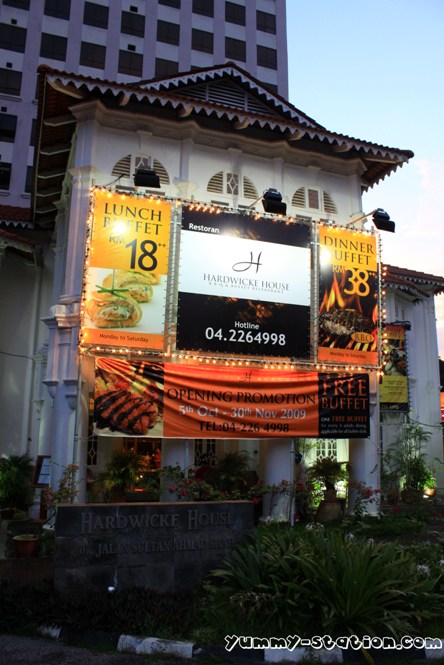 Just after we reached, the coffee are already on the table for us to take the photo. Cappuccino (RM 5.50), Cafe Latte (RM 6.50) and Espresso (RM 3.80). Besides these 3, for those who like the Regular Black (without photo), you can get it at the price of RM3.80.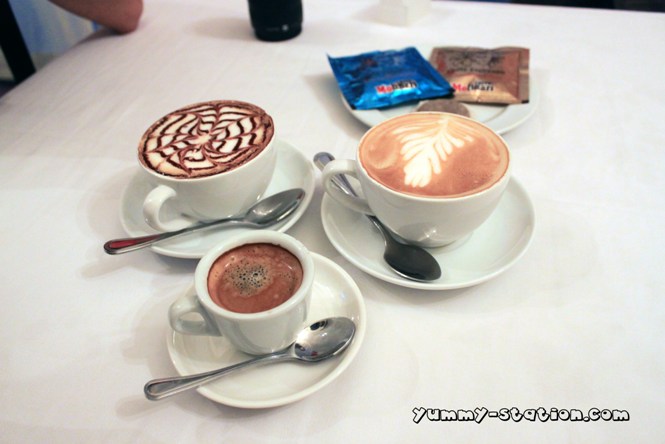 Flat White (RM 4.80).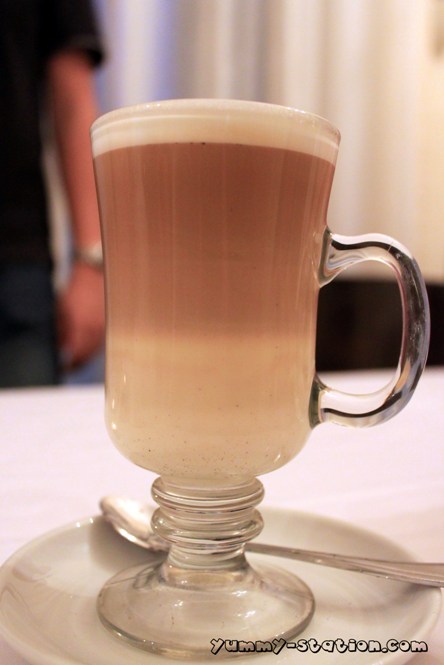 Sachet of Caffe Espresso that you can grab from Hardwicked House. Of course, you need to pay for it.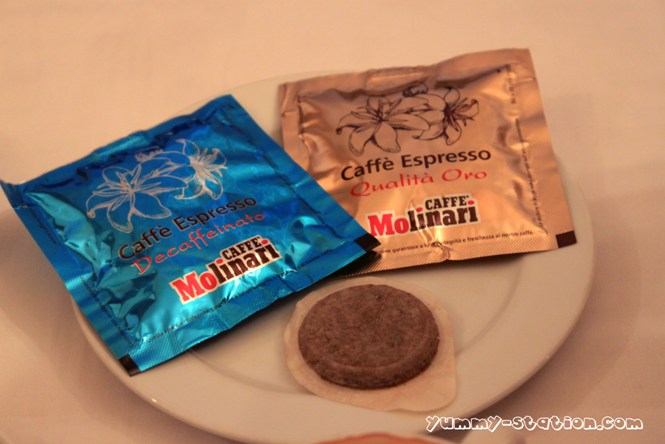 Besides, you also can get the regular coffee from the buffet section.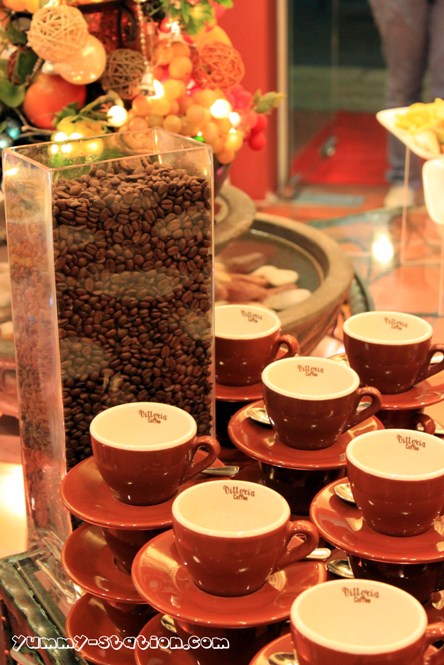 For this food review session, we have the chance to try out the wine, Thanks to Mr Balan. For each of the wine, Mr Balan explained the details to all of us, including the history and characteristic. Mr Balan also guided us the steps by steps to taste the wine.
This is the first wine of the night, Friulvini Verduzzo (RM 55.00). It goes well with the starter before entering the main course. It has a straw yellow with greenish reflections. Many of us seems to like this wine very much.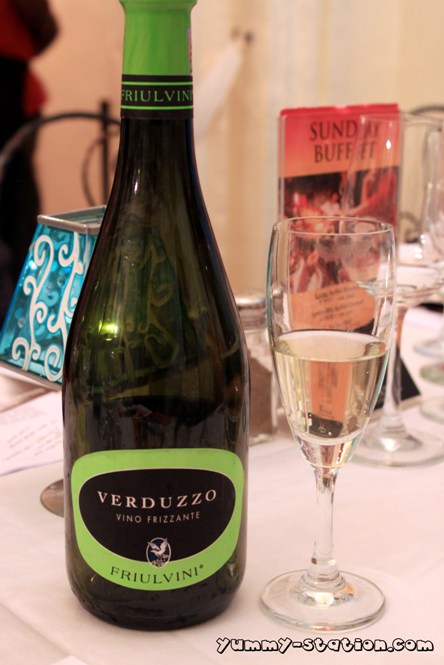 Photo courtesy of FoOd PaRaDiSe.  I only manged to take one of the wine. I am busy eating and forget about the other 2: Terranoble Sauvignon Blanc 2005 (RM 63.00) and Schubert Hardwicke Reserve Cabernet Sauvignon 2002 (Promotional Price: RM60; Retail Price: RM118.00).
Terranoble Sauvignon Blanc 2005 is yellow with some greenish tone while Schubert Hardwicke Reserve Cabernet Sauvignon 2002 is deeply colored. For more information on these 3 wines, do visit FoOd PaRaDiSe.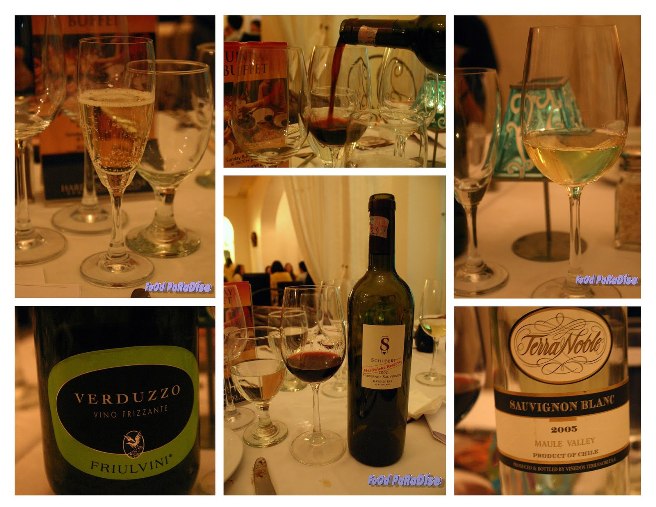 Salad bar.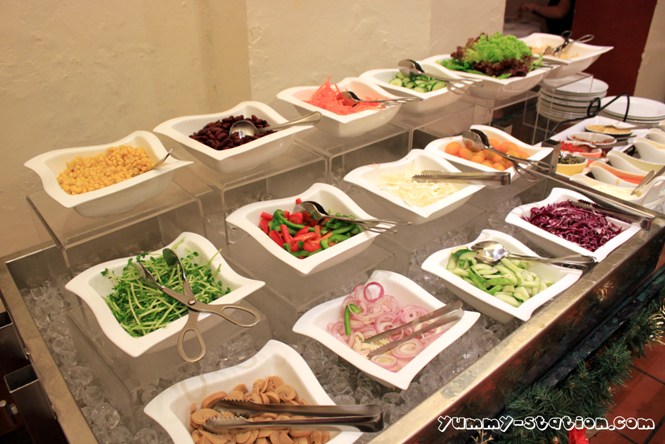 Six different kind of salad dressing: Mayonnaise, Creamy French, Vinaigrette, Coleslaw, Creamy Italian and Thousand Island.
The pasta is a bit hard, I think it's due to the open air. Maybe can have the pasta inside a tray with a cover on top.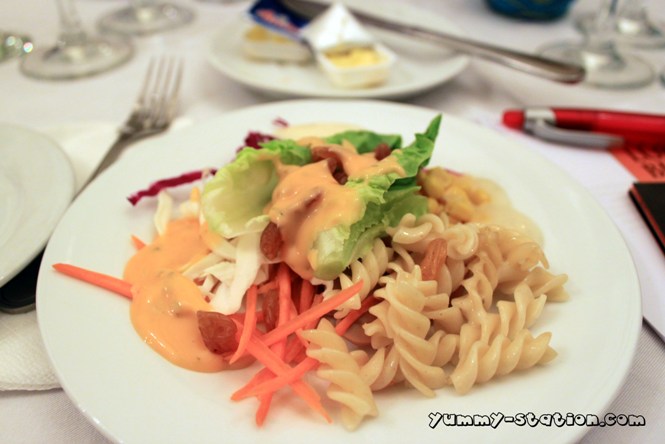 Soup of the day. It will be nice if the bun can be softer. I like those soft bun which is just out from the oven.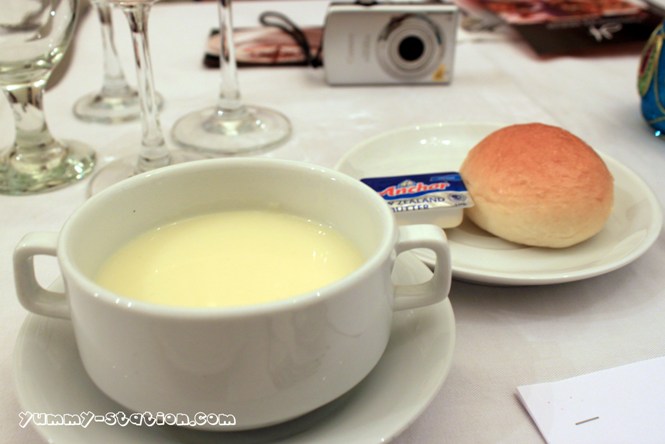 After the starter, here comes the main course.
Spaghetti and Beef Bolognese Sauce.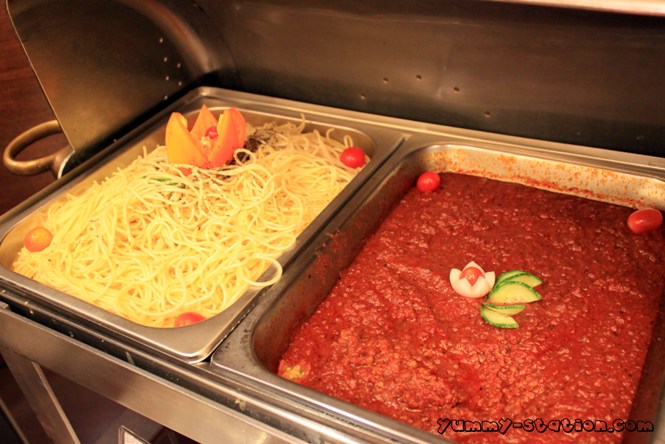 Fried Rice and Fried Noodle.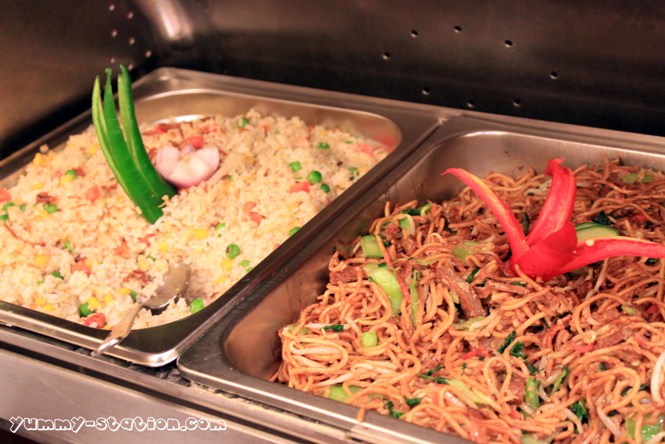 Cabbage Poriel.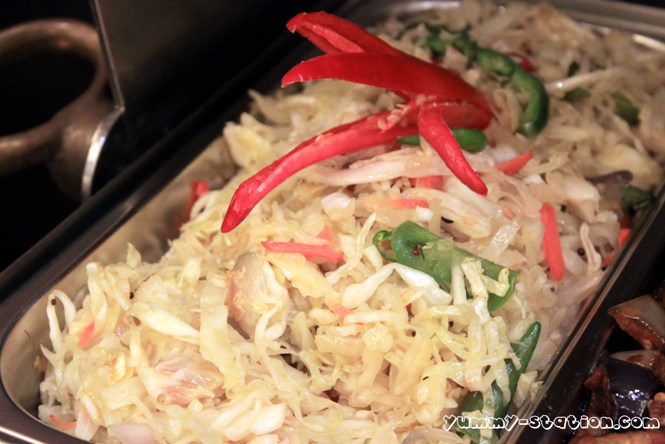 Brinjal Sambal.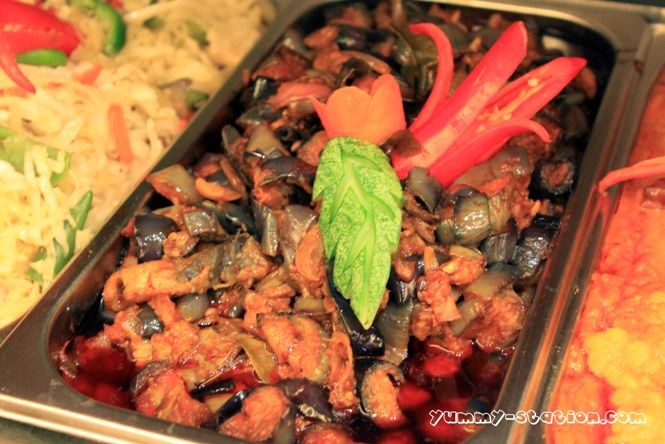 Dhall.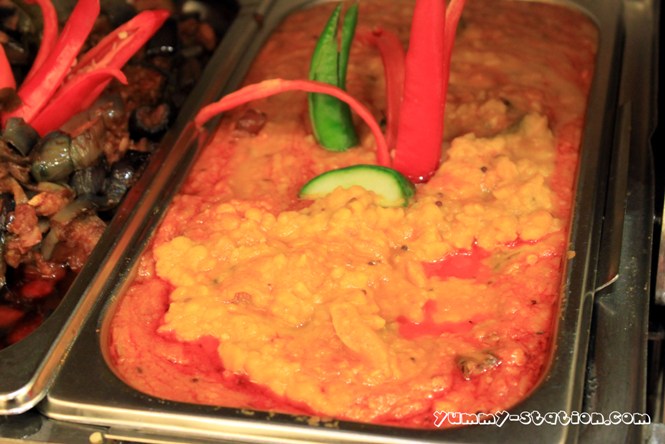 Chicken Lobak and Crispy Vietnam Prawn Roll.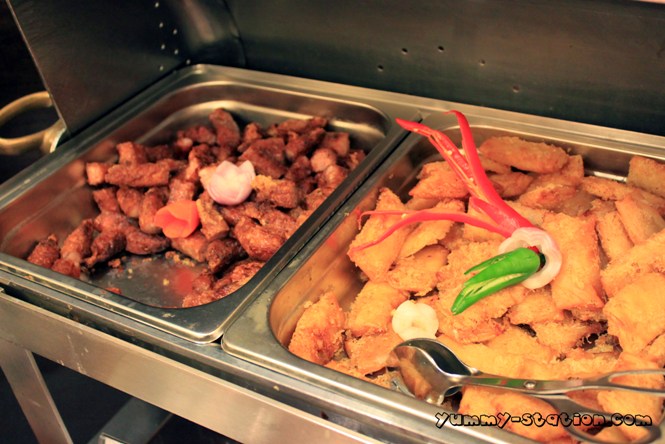 Roast Beef.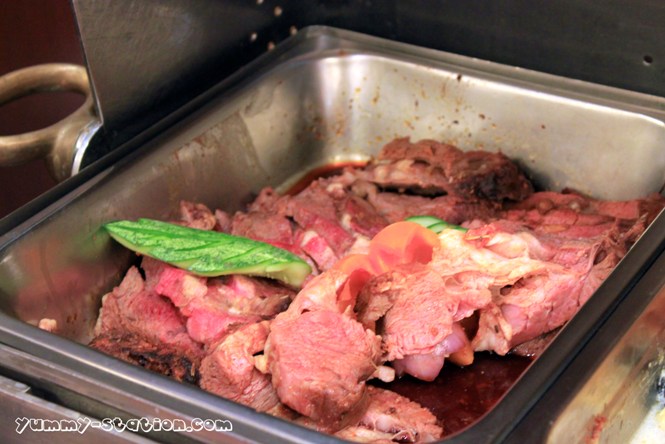 Baked Cured Salmon with Cheese.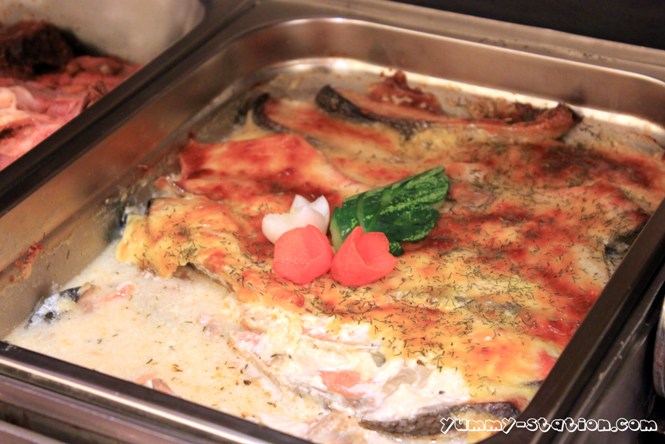 Chicken Curry.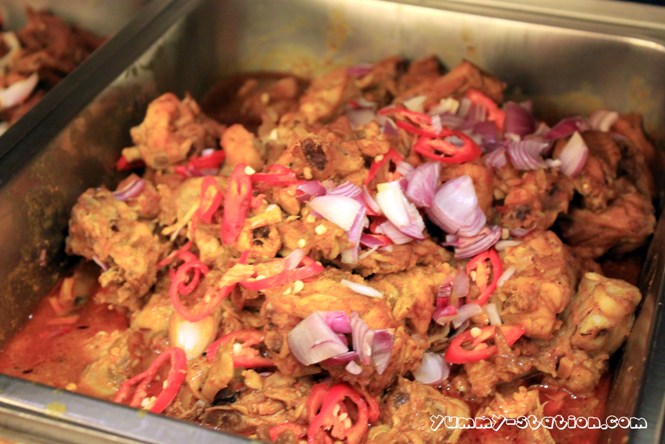 Lamb Rogan Josh.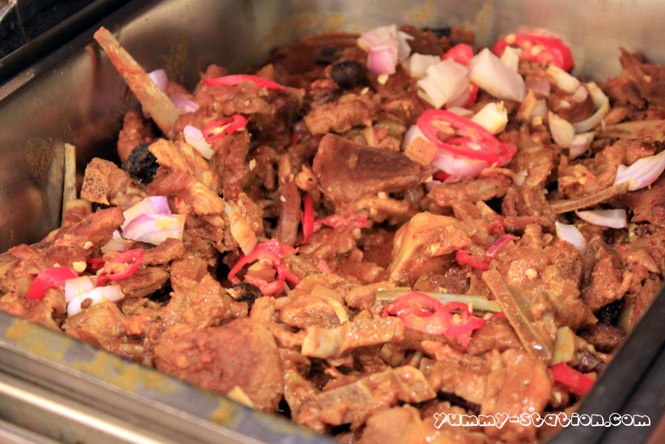 Tandoori Chicken and Naan.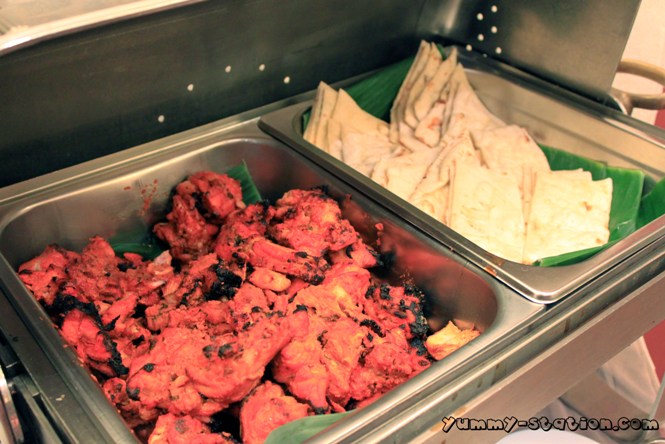 BBQ food: Sausage, Prawns and Lala.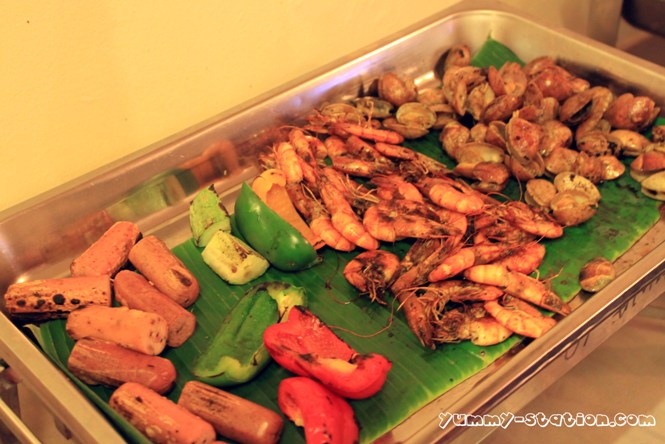 Fish, Squid and Crab.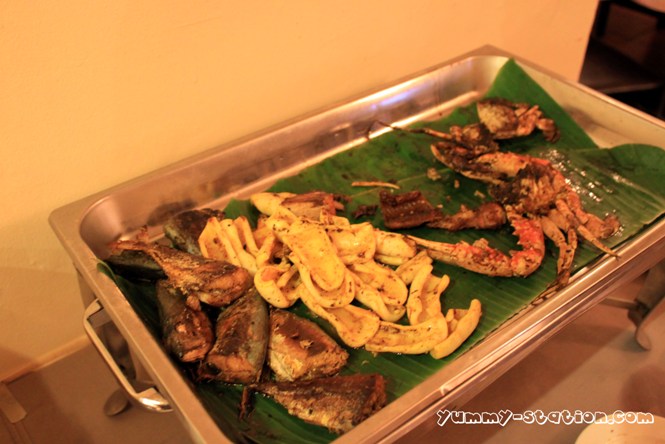 Dessert, my favorite.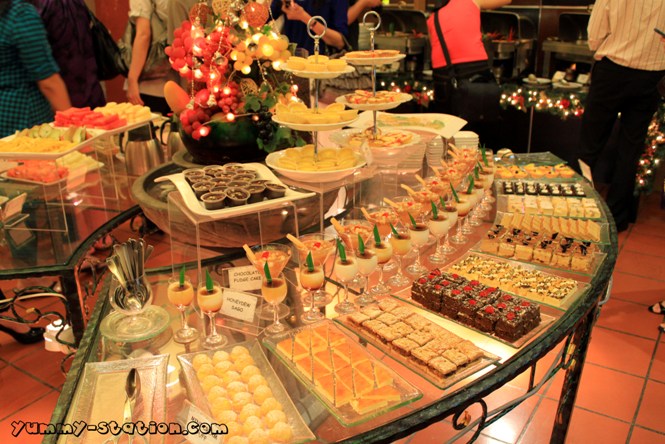 Some of the desserts that are available on that night.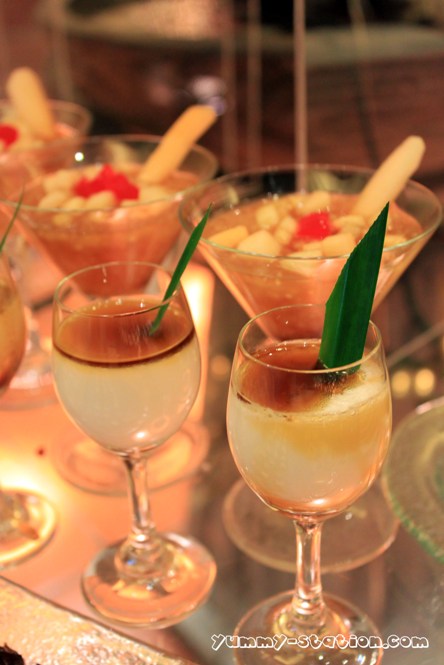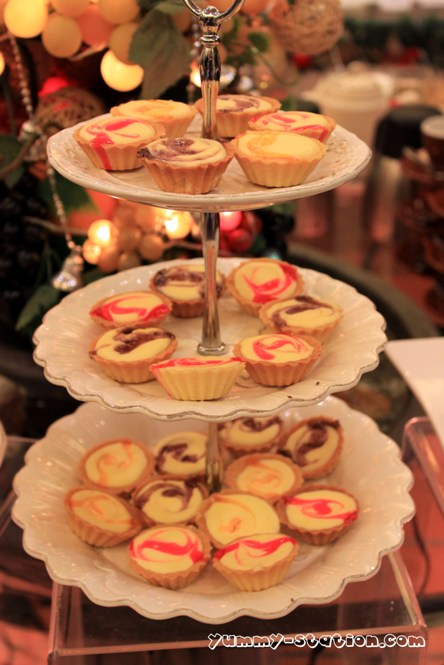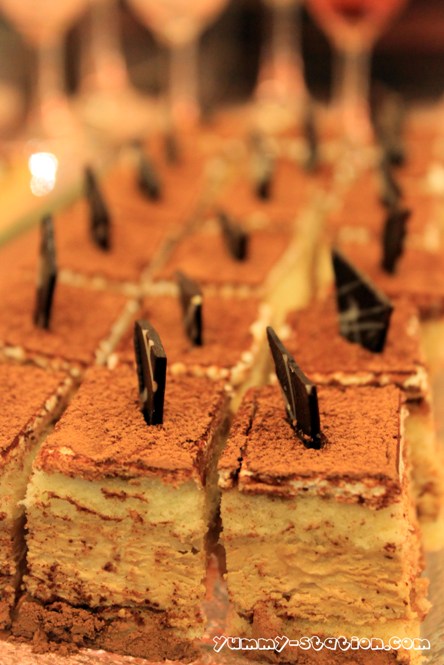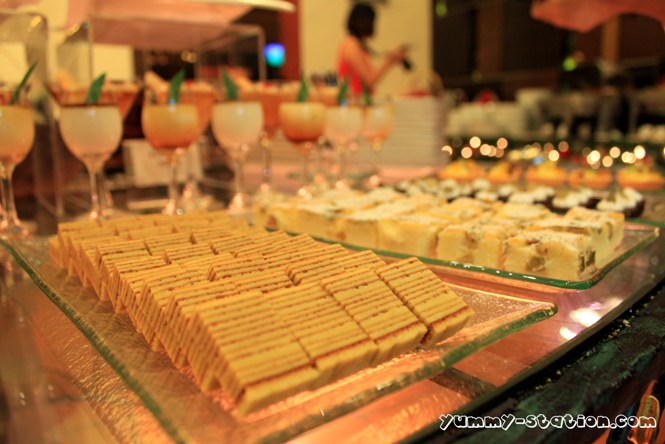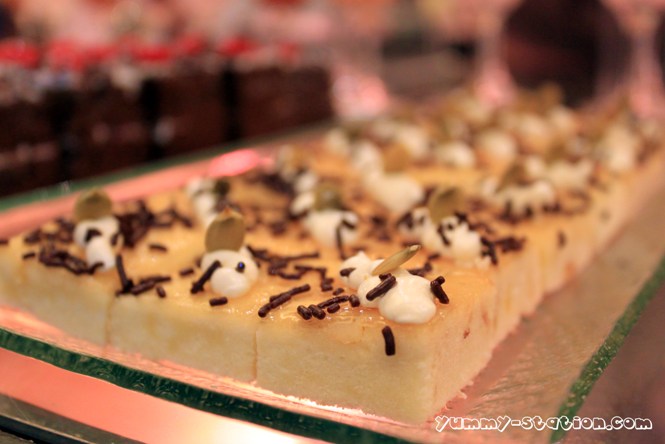 Ice cream.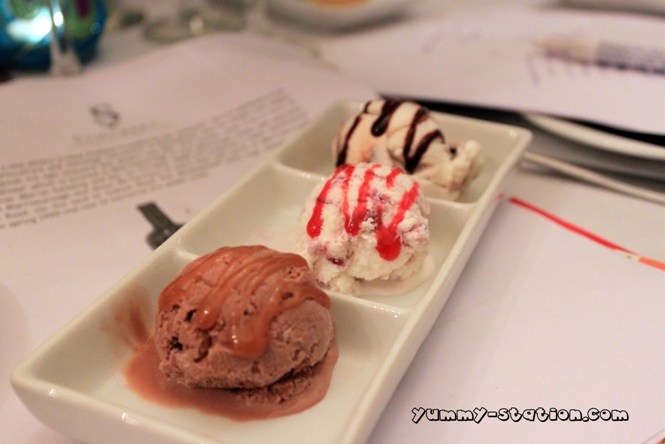 Fruits.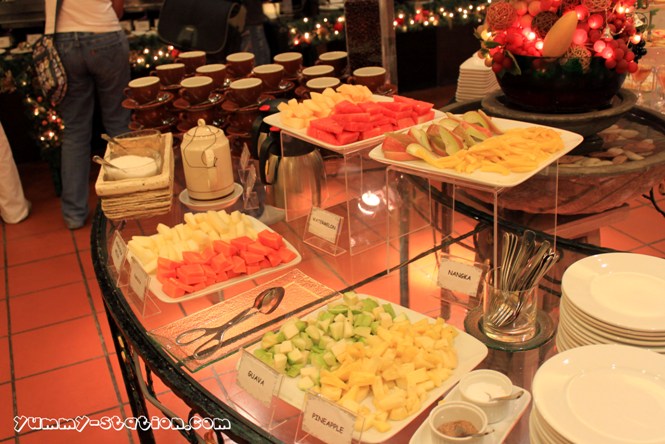 Decoration & Surrounding of Hardwicke House.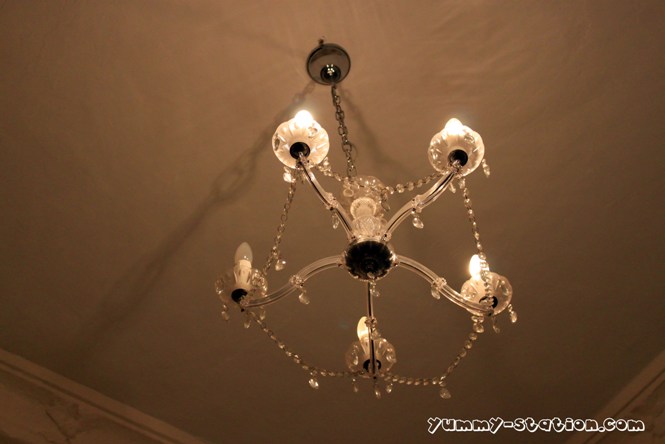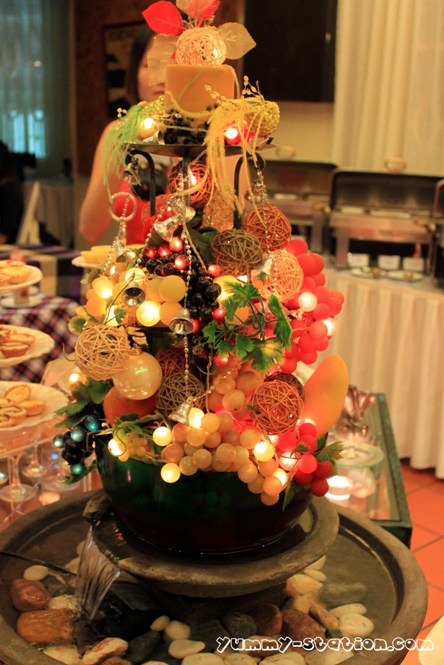 Table setting for us.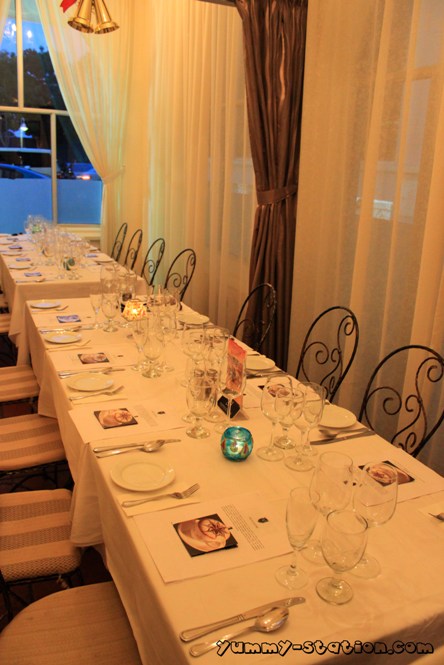 Second floor. If you have any function, you can rent this place. It is nicely decorate.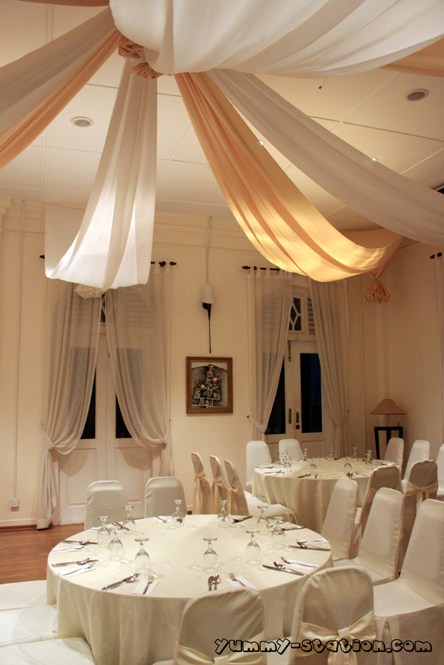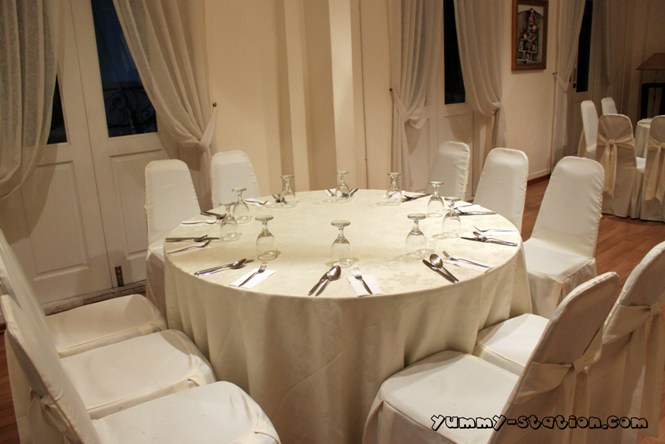 If you just want to have a drink, you always can head to Hardwicke House as well. There is a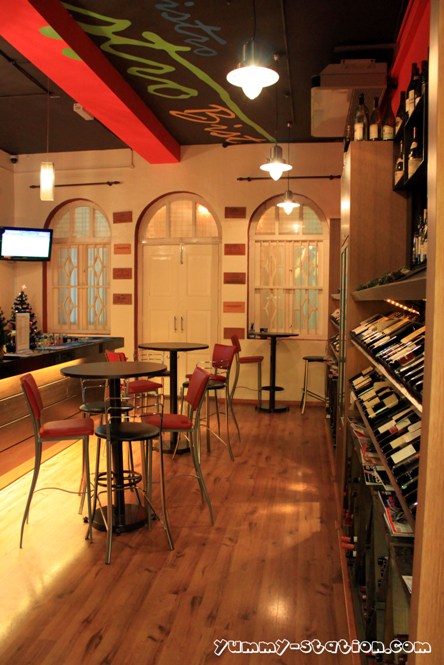 Business Hour for Hardwicke House.
Lunch: 12 noon ~ 2.30pm
Dinner: 7pm ~ 10.30pm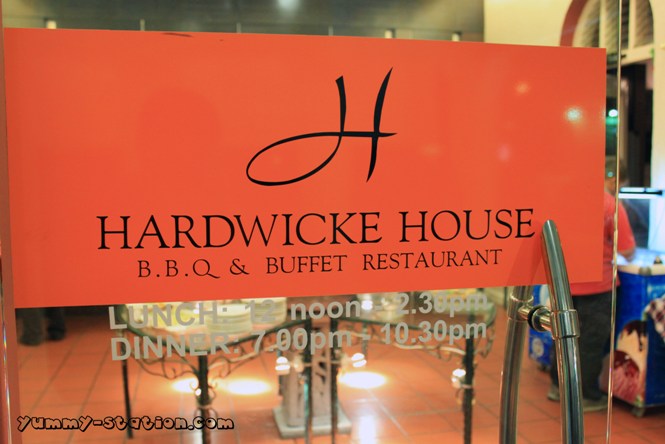 Hardwicke House is having promotion for the month of December and January. Please refer to the brochure below.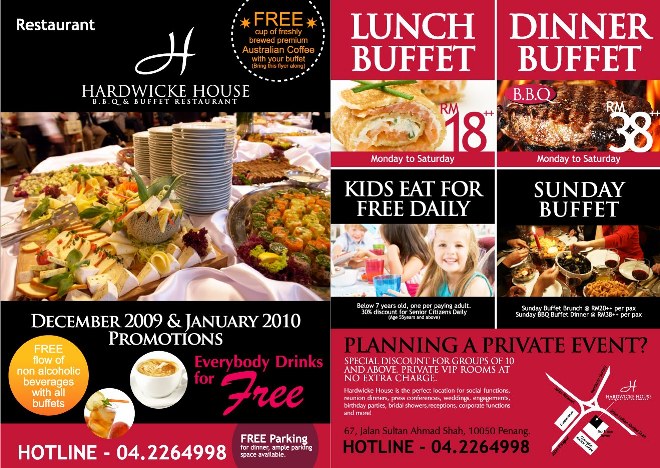 For Christmas Eve and New Year Eve dinner.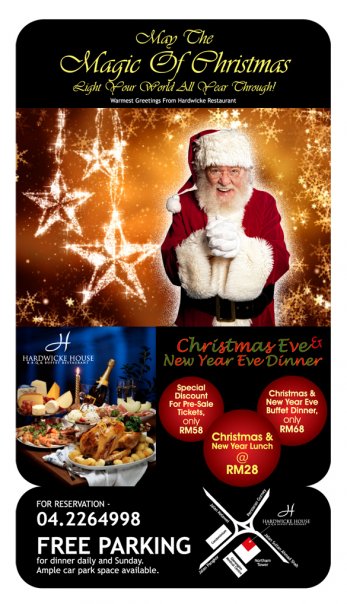 If you are a Facebook member, don't forget to add Hardwicke House as your friend. You will receive gifts on your birthday, as mentioned in the poster below.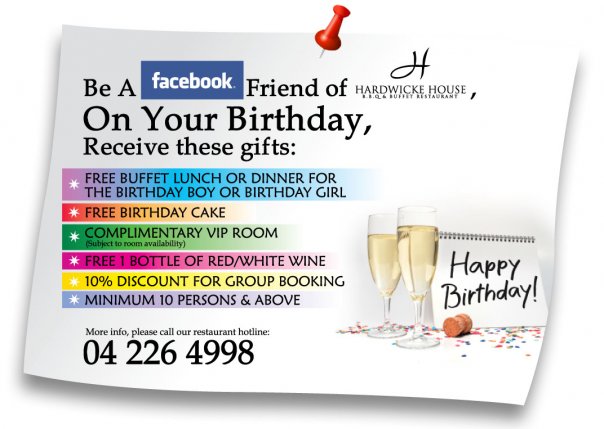 Address:
67 Jalan Sultan Ahmad Shah,
10500 Penang, Malaysia.
Tel: 04 – 2264998
Fax: 04 – 2283393
Tags: BBQ, Beef, Brinjal, Buffet, Bun, Cabbage, Cappuccino, Chicken, Christmas, Coffee, Crab, Dessert, Dhall, Espresso, Facebook, Fish, Fruits, Georgetown, Ice Cream, Lala, Lamb, Latte, Naan, Noodle, Pasta, Penang, Rice, Sambal, Sausage, Soup, Spaghetti, Squid, Tandoori, Wine