The very first time I stepped into Gurney Paragon was attending a lunch gathering session with friends at Miam Miam. At the time, I don't really go and explore the whole mall. Many shops were not in business yet. After 8 months of the opening (Gurney Paragon opens on 23rd July 2013), it has become one of the nice place in Penang to hang out with friends, either for gathering, dining or even shopping!!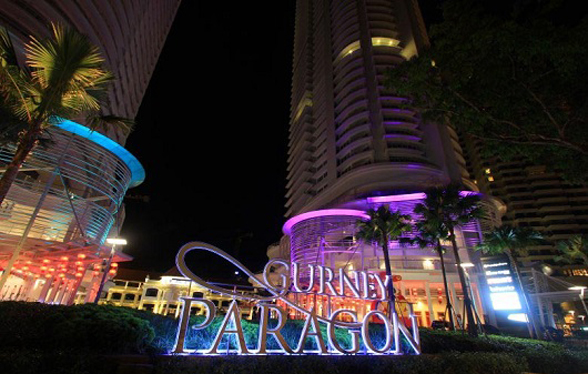 * Photo's courtesy of Penanglang.my.

Last weekend, I got a meet up session with Barry and Megumi. First stop, Food!!! There are so many restaurants in Gurney Paragon, which one to go? Lunarich, it is! Why we choose Lunarich over other restaurants? Want to give it a guess? Actually it's due to a very simple reason. All of us have never been to, that is why.

Lunarich opened its business in December 2012. Its origin from Korea and it has more than 70 branches there. In China, there is one branch located in Hang Zhou and will expand to have another 4 in Su Zhou in the near future. In Malaysia, currently there are only 2 branches in Penang, one in Gurney Paragon and another one in One Precinct. The 3rd one will be in KL, either this year or next year.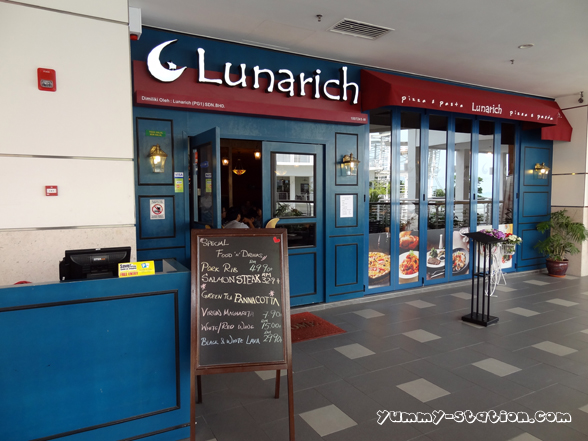 The weather was humid and hot that day. Luckily, it was cool inside the restaurant. What a relief!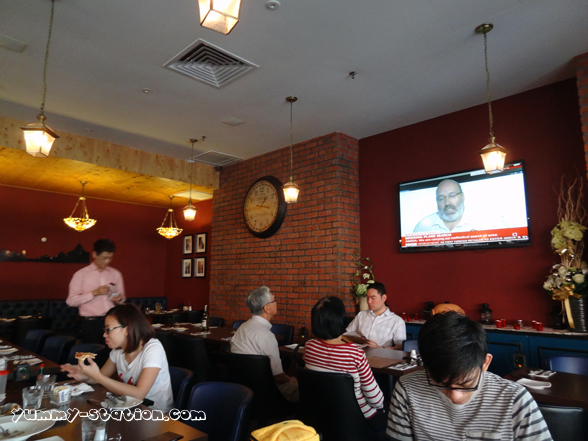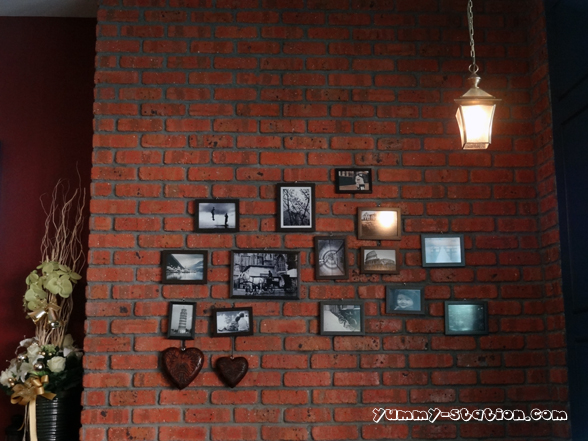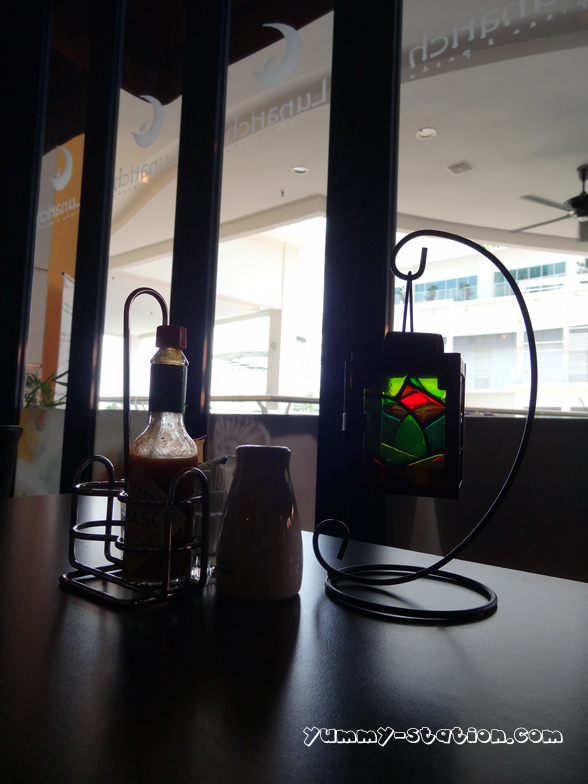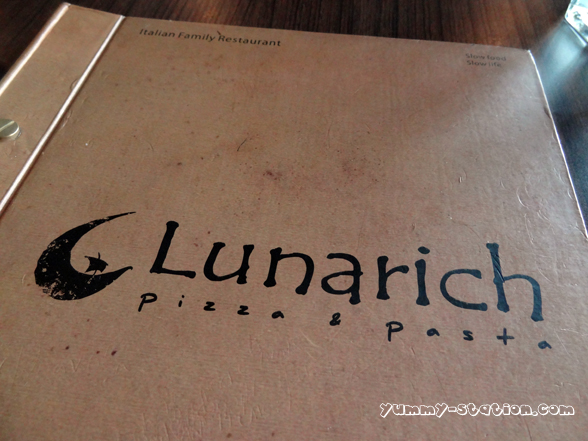 I noticed this Slow food Slow life wording on the top right corner of the menu. Sometimes, we really need to slow down the pace and enjoy, don't you think so?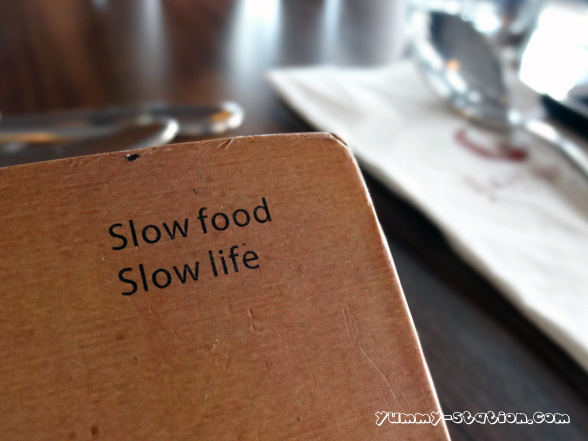 Barry ordered the Raspberry Caramel Yoghurt Smoothie. Why I never see any raspberry color? Hmmm…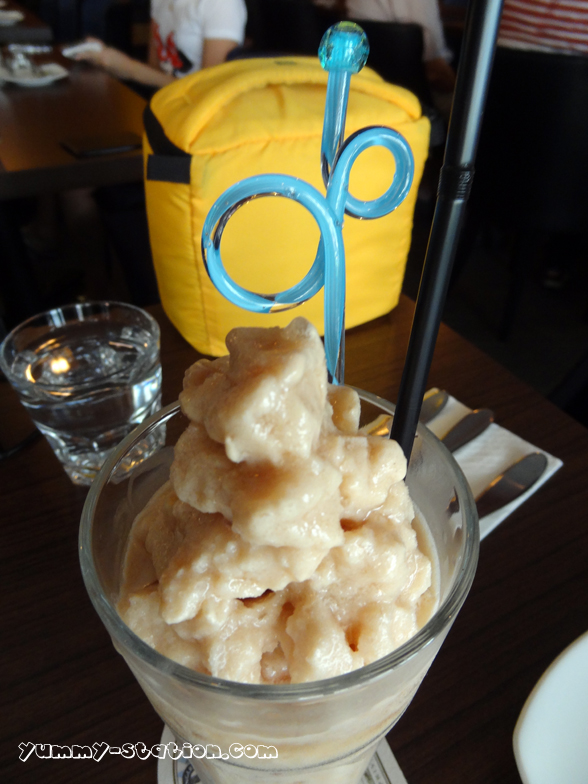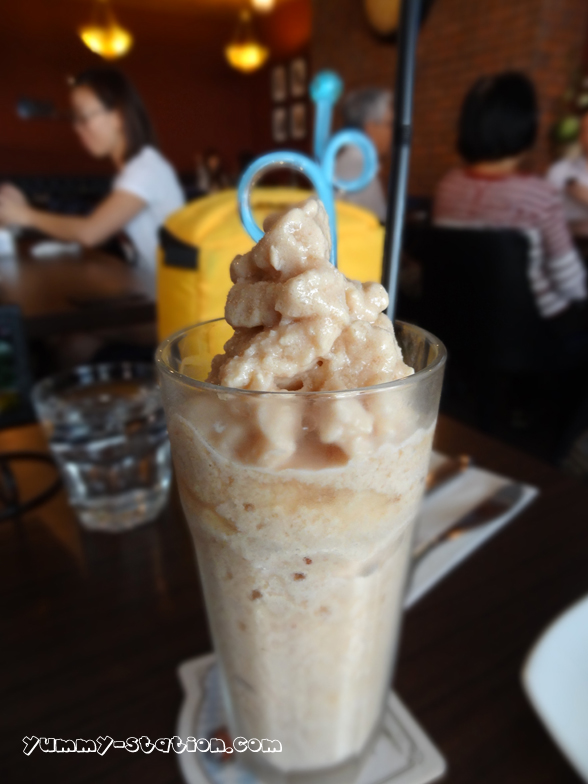 Crispy Bacon Mango Salad. It looks colorful! By just looking at it, I already know it will taste good. In fact, it was really good. The dressing is special, I cannot tell what is that. The bacon is super crispy and the mango is just nice, not super sweet or too sour. I can finish the whole plate myself. Of course, no more main course after that. :p By the way, the dressing is Yuzu dressing (柚子酱), getting to know it from the chef.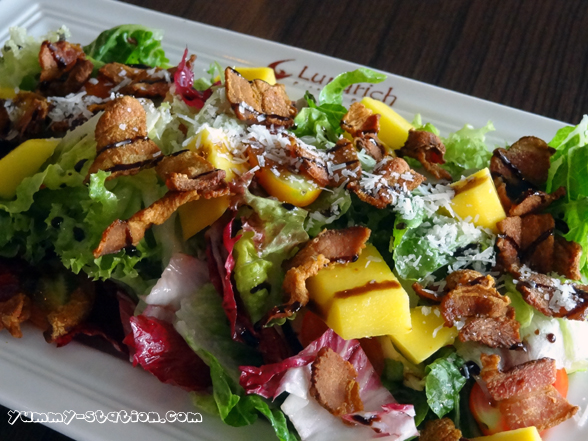 Bismarck, best seller for pizza category. Thin crust hand toast pizza by using the imported flour from Italy. No MSG added. Sea salt is being used instead. All the ingredients are 100% natural and quality. The tomato pastes are from Italy. The tomatoes needs to be picked, and shipped to the factory for processing within 8 hours, if not it will become sour.For the pizza baking, the fire pot used is also shipped from Italy. Although the ingredients are very normal, it taste superb with a little bit of spiciness.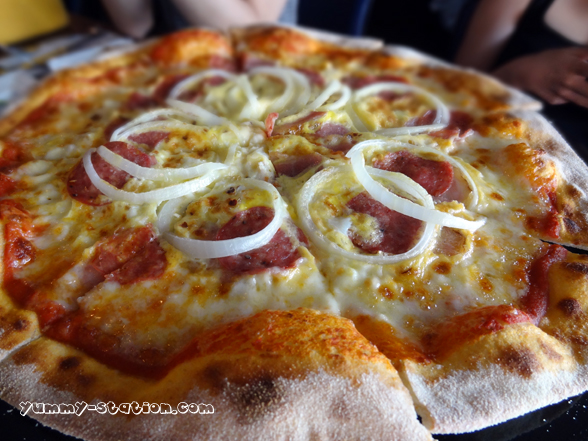 Seafood Platter. It comes with prawn, squid and soft shell crab. I tried the squid without dipping any sauce and I immediately feel the spiciness. I tried not to eat fried food so much recently as most of the time, it will be too oily. This seafood platter is not.

The soft shell crab is yummylicious!! Remember, dip the sauce before eating if you cannot eat too spicy.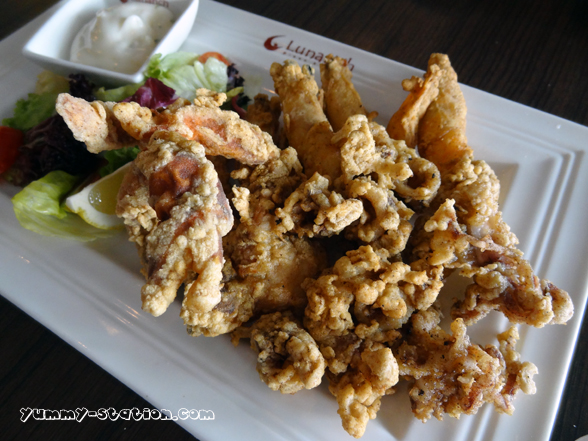 Pork Steak. It comes with pineapples. I think that is why my friend is asking me, is this Hawaiian Pork Chop? The pork is more towards sweet taste. The sauce is also sweet. With the combination of pineapple, it will somehow equalize it.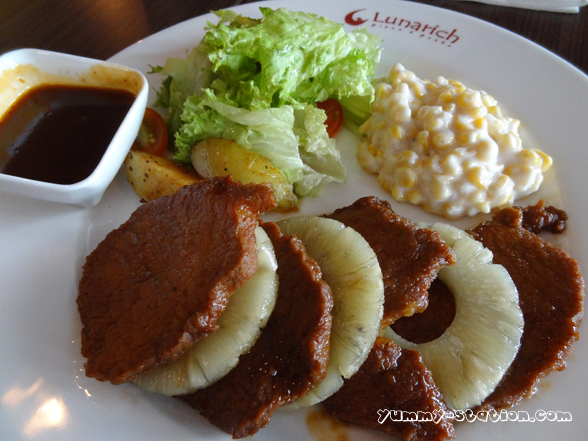 Spaghetti Al Nero Di Seppia, arugula/rocket, flying fish roe, fresh squid and cuttlefish in squid ink sauce. This is one of the signature dishes from Lunarich. According to the owner, Penang Chief Minister went there few times to have this. If you never try this before, you must! One thing to take note, your mouth and teeth will become black after eating this.

Who cares, as long as it was yummy and good. You can always go to the washroom later to clean it up.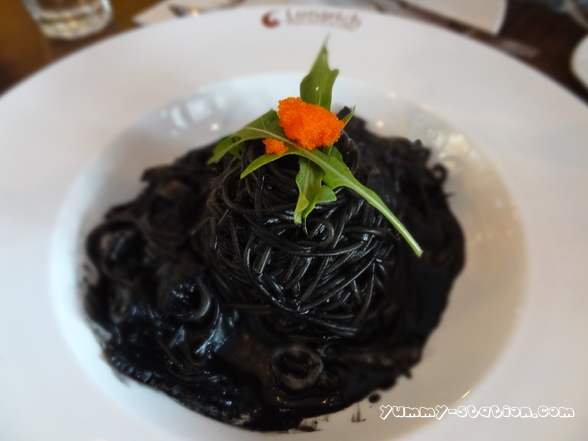 Chocolate Lava. No matter how full I was, I need to try this out.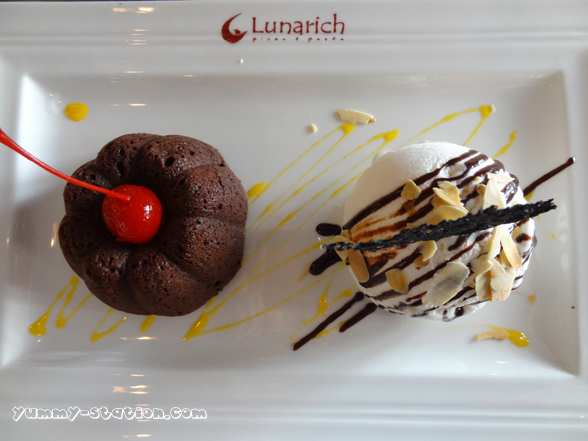 This Chocolate Lava is absolutely heaven! Dark Chocolate is being used for this dessert. The dark chocolate lava together with the Vanilla Ice Cream, speechless! Love it very much!
There will be 10 new items coming to the new menu. However, Lunarich has started to serve these items. The staff will recommend it to you while taking your order. If not, you can always request for it.
After the heavy lunch, it's time to walk around the mall. Harvey Norman is one of the destination as I can check out the electrical and electronic items from there. Normally, I will do some research on the items before buying them. Harvey Norman will be one of the store I will go. Since we were not so familiar with the mall, we went to the information counter to check on the location. After getting the information, before heading towards it, we spotted a luggage store called Tumi, just in front of the information counter.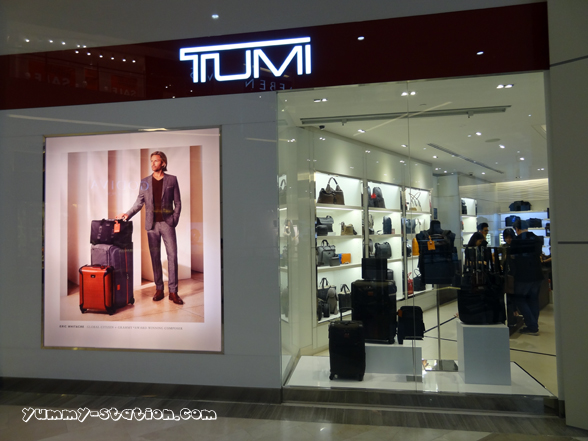 From Wiki, Tumi Inc. is a manufacturer of suitcases and bags for travel, is based in South Plainfield, New Jersey. Founded in 1975 by Charlie Clifford after a stint in the Peace Corps in Peru, the company is named after a Peruvian ceremonial knife used for sacrifices. Tumi Inc. has been a unit of Doughty Hanson & Co. since 2004.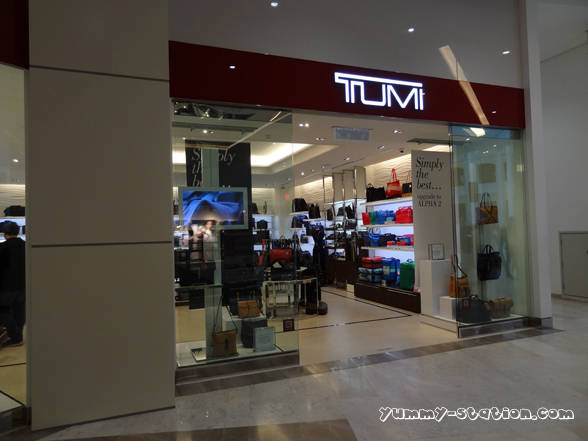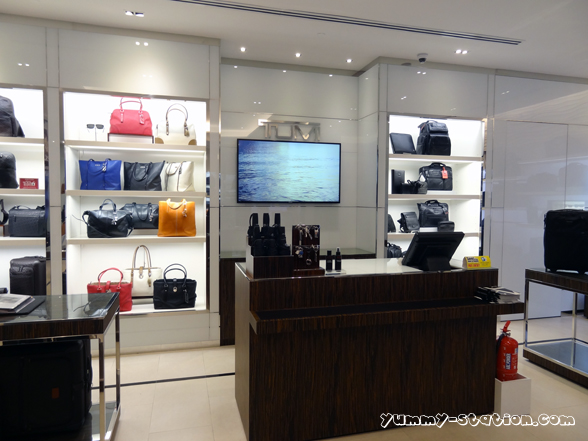 Black White Series Collection. Although it's just black and white, it attracts my attention.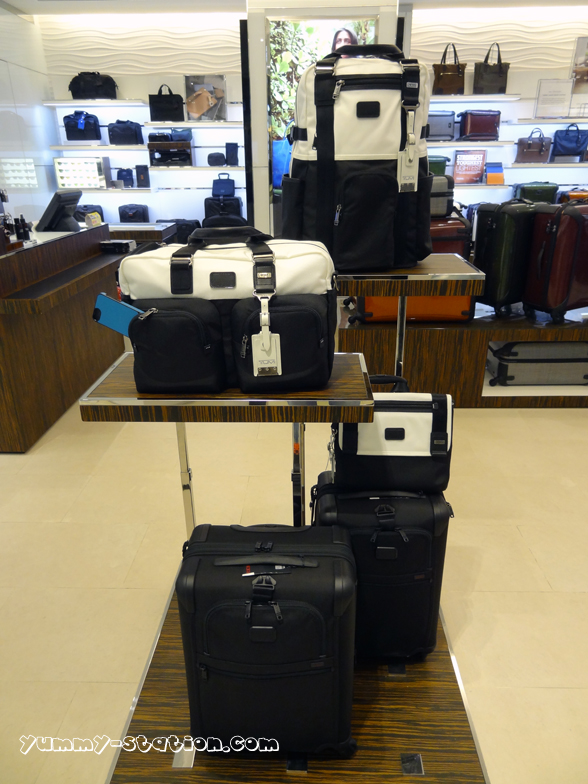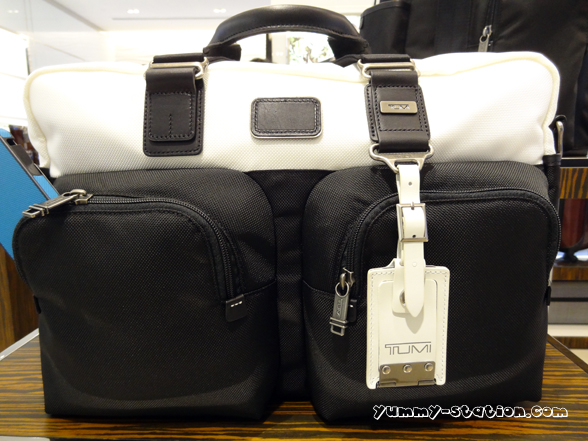 This back pack quite nice. I think I can think of getting this one if my current is broken. One thing to consider, will it get dirty easily since it is white? This is one of the question I will always ask myself before getting an item in white.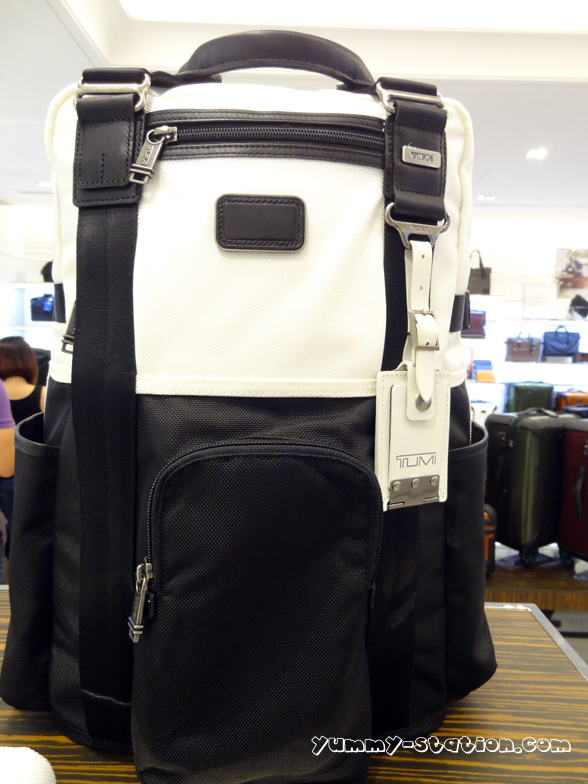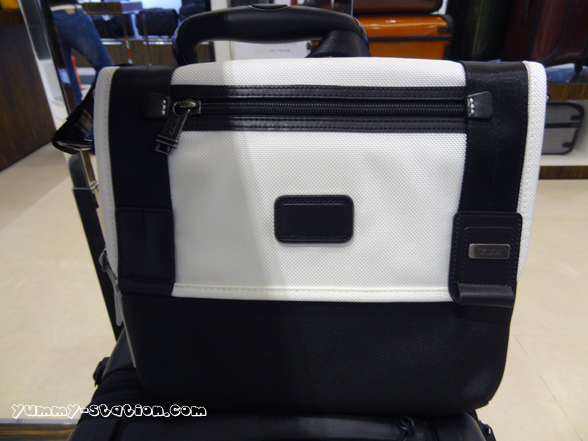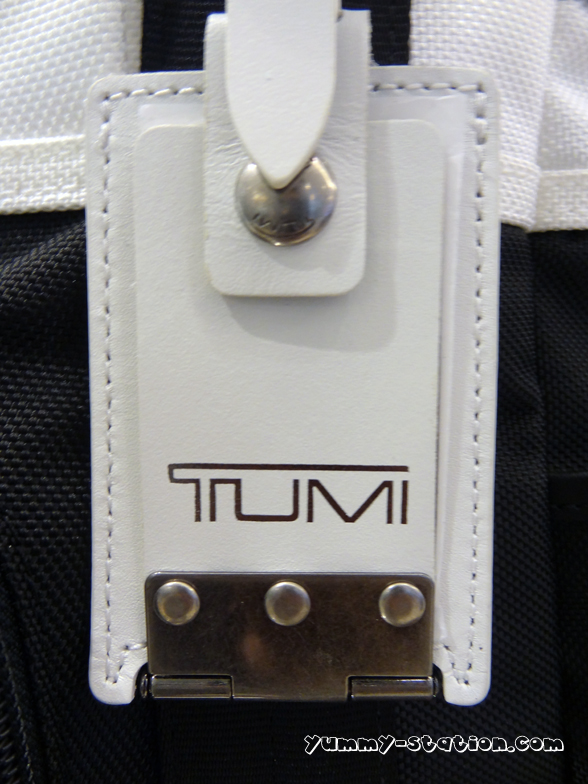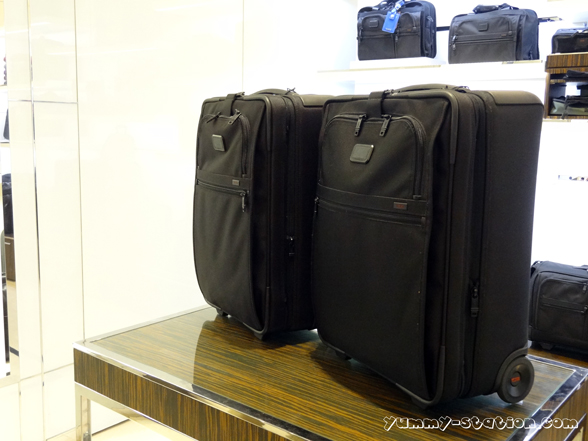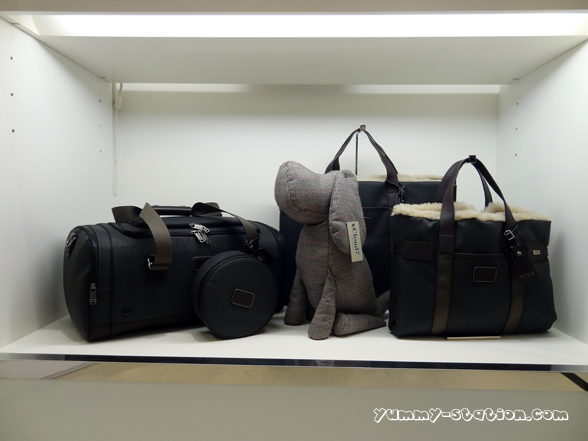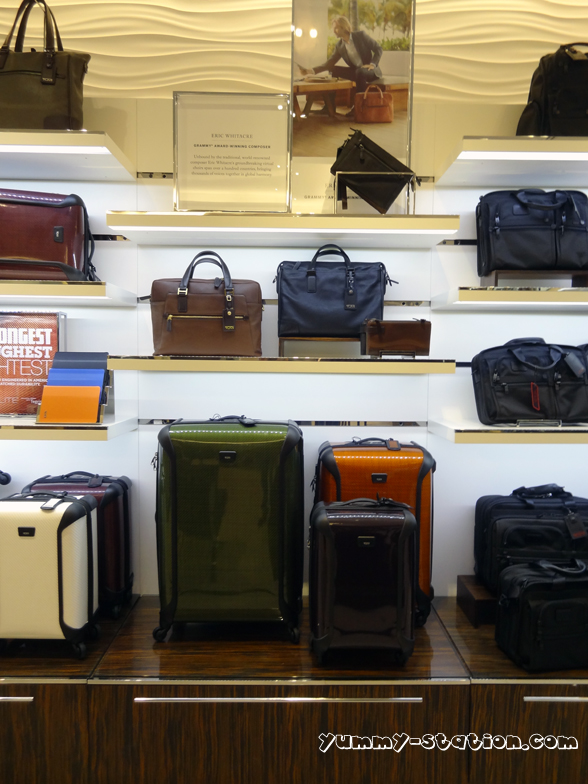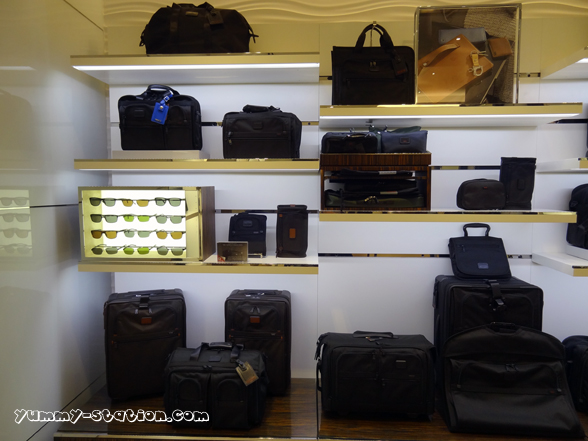 Spring Summer 2014 Series. I like all the colorful choices they have.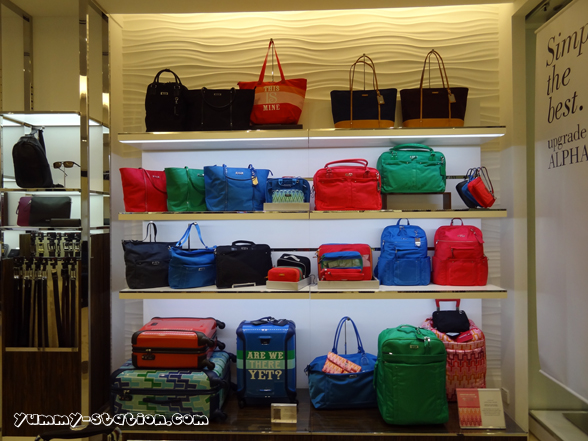 Sling bag also in different colors!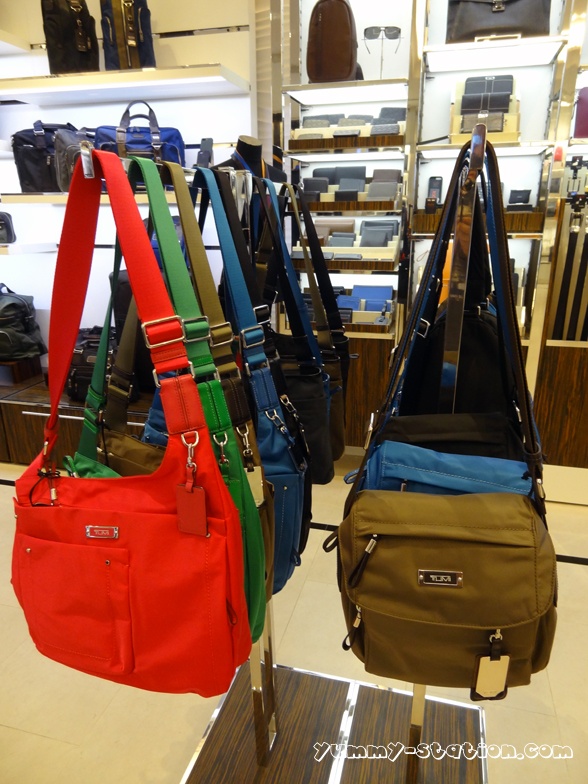 Phone case and luggage tag are available too!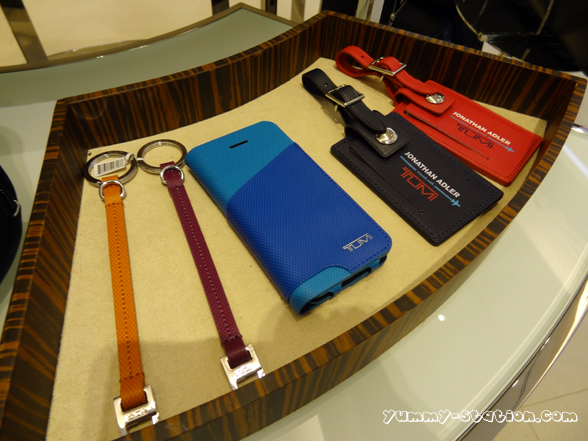 Not only travel bags, you can get travel electronic items at Tumi as well. It will be nice to have a whole set with the same brand. Dreaming~~~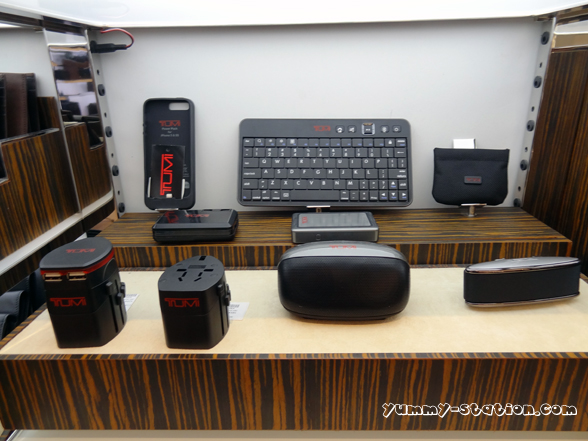 After spending some time in Tumi, it's time to go to Harvey Norman to check out some stuff. Harvey Norman is located at 4th floor.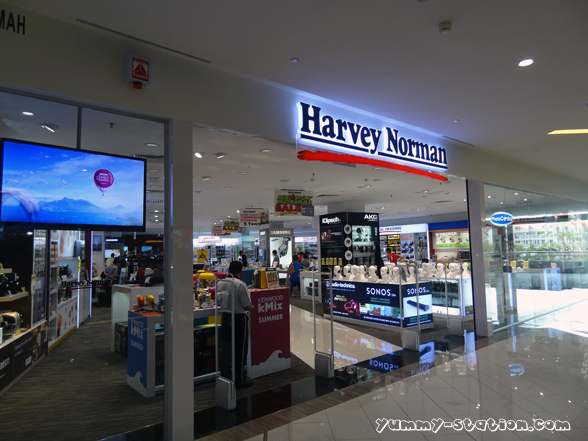 You can see a whole stretch of colorful items when you stepped into Harvey Norman main entrance. Mixer, blender, toaster, coffee maker and kettle, all in different color from Kenwood. If you are not in a good mood, after seeing so colorful stuff, I am sure your mood will become better too. This works for me! If I can, I wish to take home one each with different color and put them in my kitchen to make it more lively! I will have the mood to cook more too!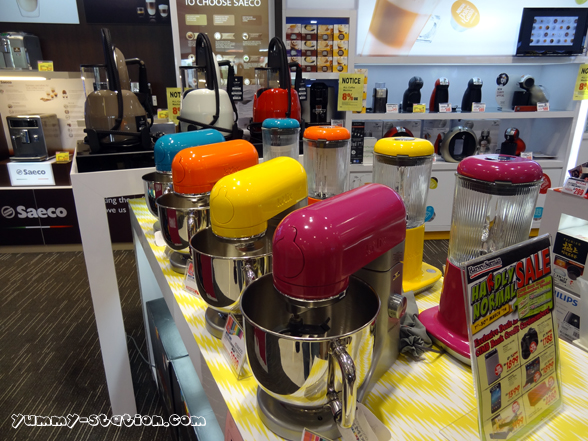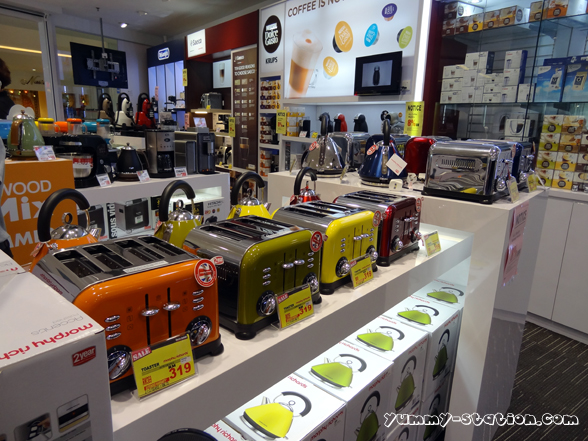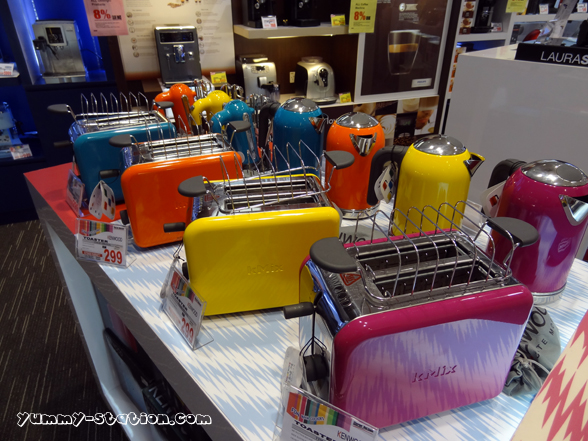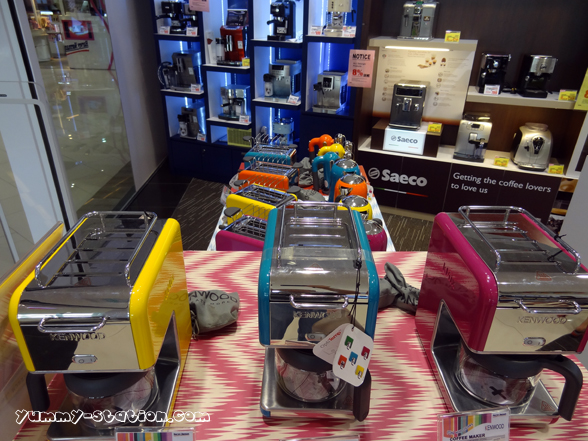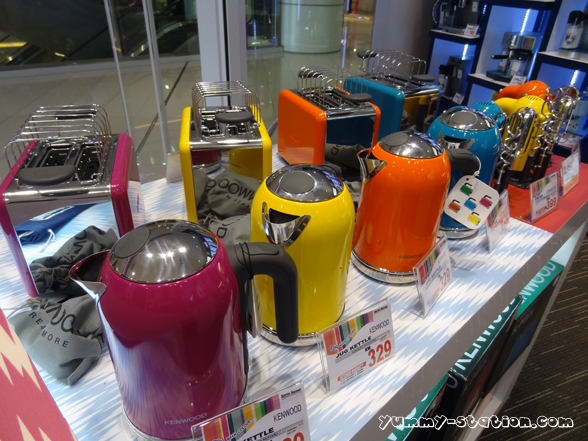 Vacuum cleaner is another item I am looking for. If you bring the old one, there will be an instant rebate for up to RM100 with any purchase of the models shown. Sweep out the OLD, bring in the NEW!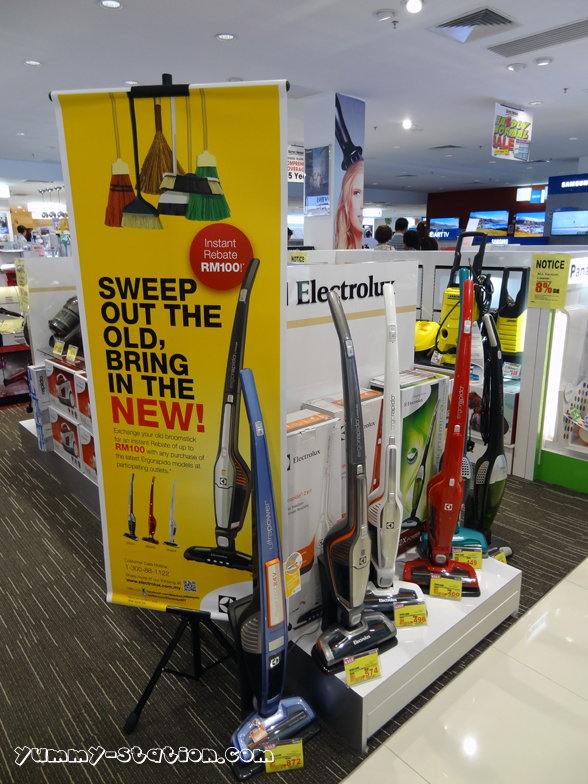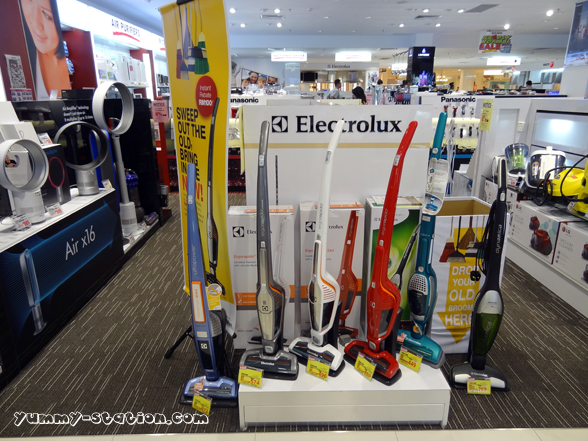 Smart TV. How I wish I have a big house to hang the big Smart TV on my living room!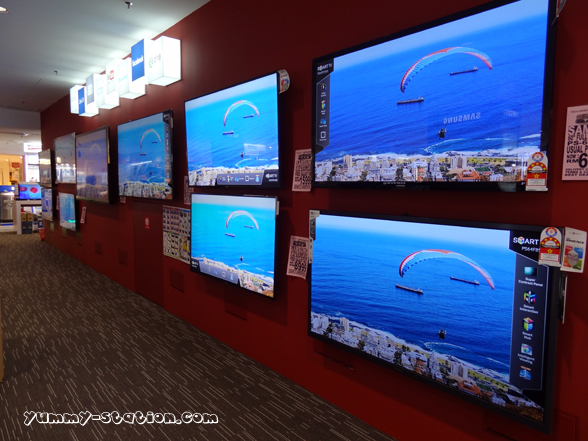 Laptops! Slimmer and smaller. Light and compact will be the main reason for me to get a laptop. I still prefer laptop if compare to tablet. No doubt tablet is very convenient, but for working purpose, laptop will still be the one.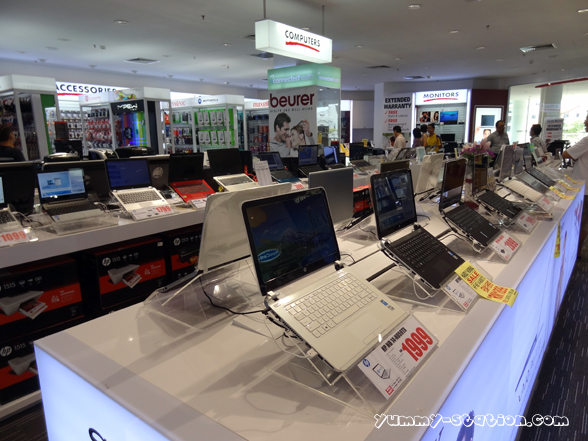 Heart Rate Monitor! Previously I was looking for one but I have no idea where to get it. I went to those watch shops but most of them not selling. I try to search online but I am not able to find any. Now, I knew where to go for. Harvey Norman! Currently, Polar Heart Rate Monitor FT4 is having promo, you will save RM131 or around 27% off. What a good deal!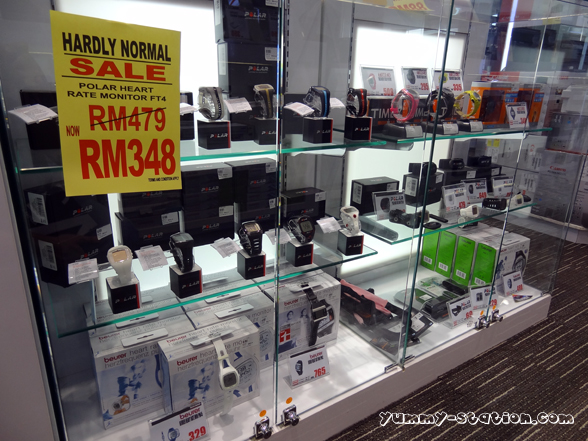 For those who are looking for cooking appliances, audio or furniture, they are at the back part of the store.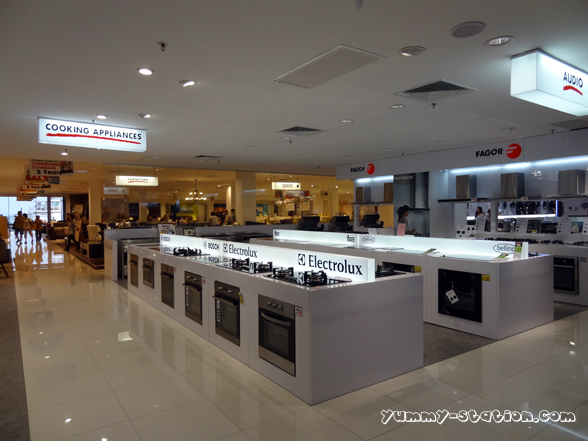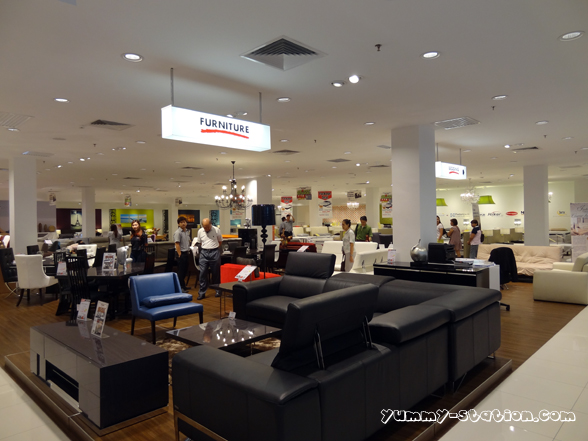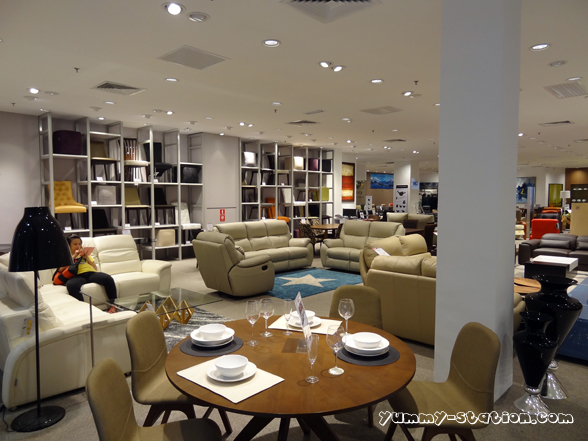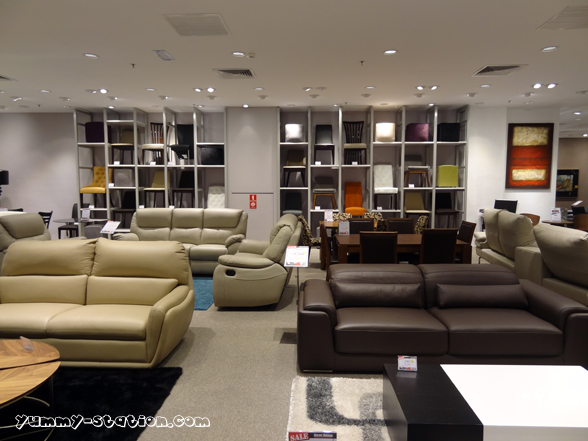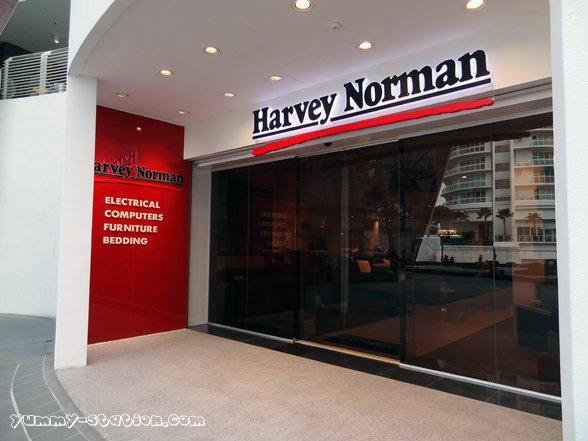 It's time for some coffee break after done my searching in Harvey Norman. I always want to try Pacific Coffee Company since it's opened. Now I have the chance to try it out. It's too bad, all the seats inside have been taken. We have to take the outside seats. Luckily, the weather is not that hot that time, if not, I will go to other cafe instead.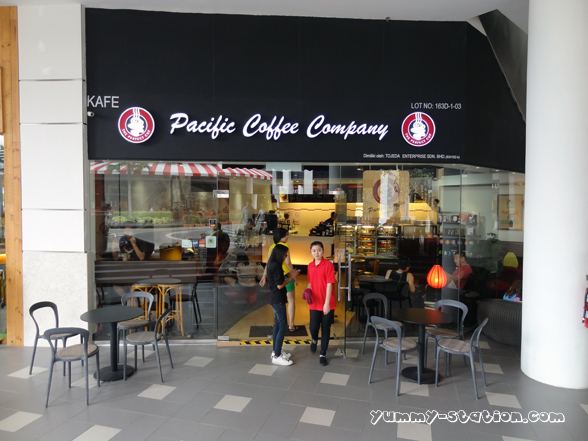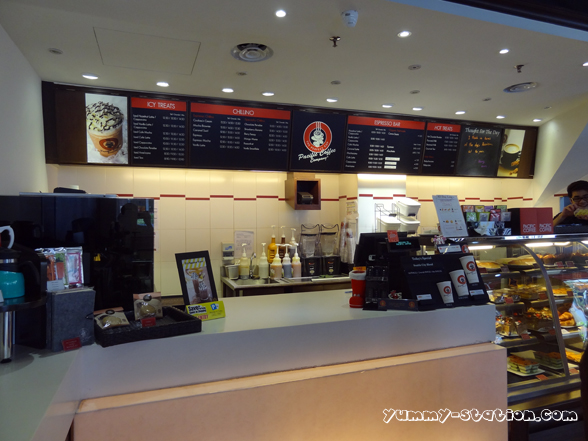 Yummy cakes and pastry.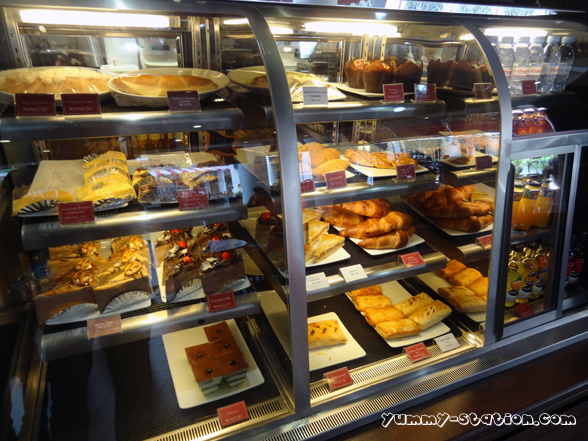 Hazelnut Latte.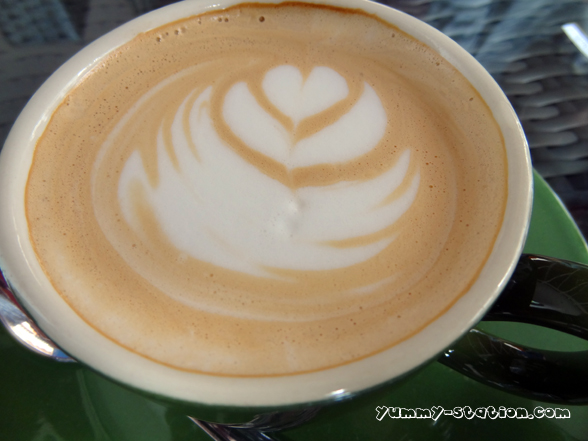 Mochaccino.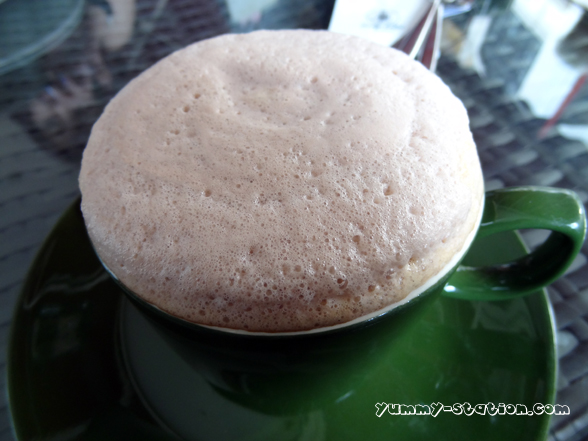 Ice Cappuccino.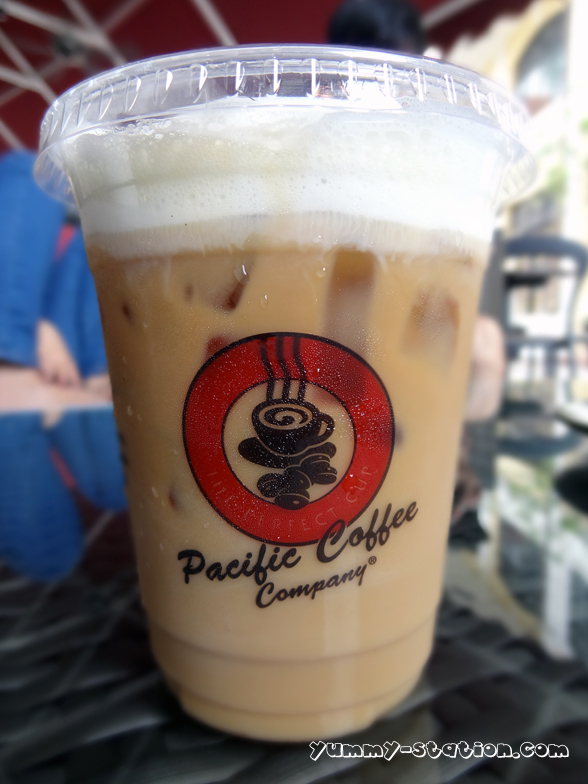 Chocolate Paradise Chillino.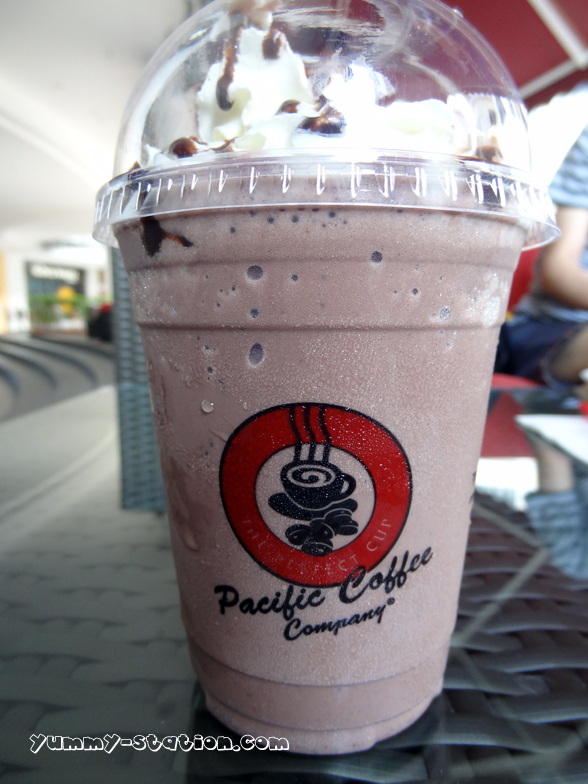 American Baked Cheesecake.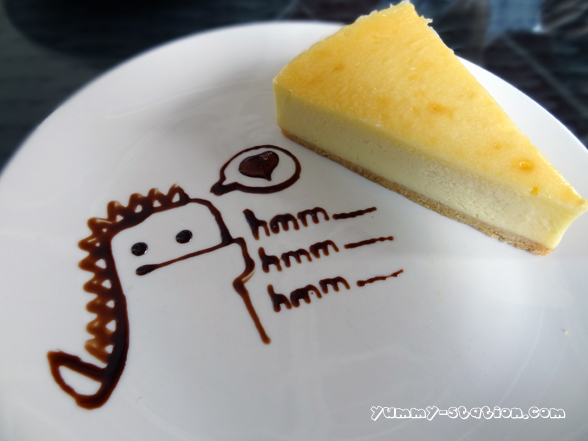 Macadamia Crepe.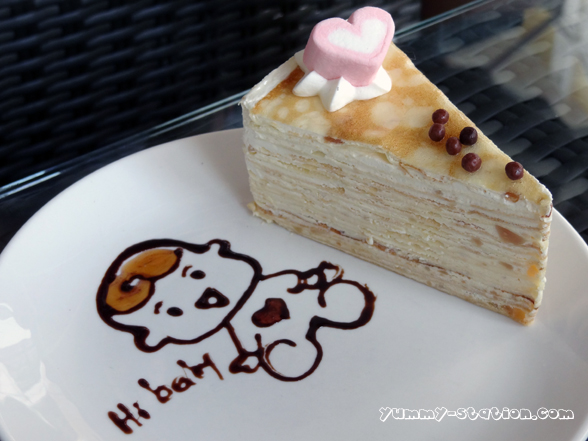 The coffee is normal, but the Chocolate Paradise Chillino is a good choice. My friend likes it. For the cakes, I like both of them, but Macadamia Crepe will be my pick, if I only can choose 1.  The reason? I like macadamia and it's not sweet like other crepe cake. Besides, the presentation is nice and cute drawing!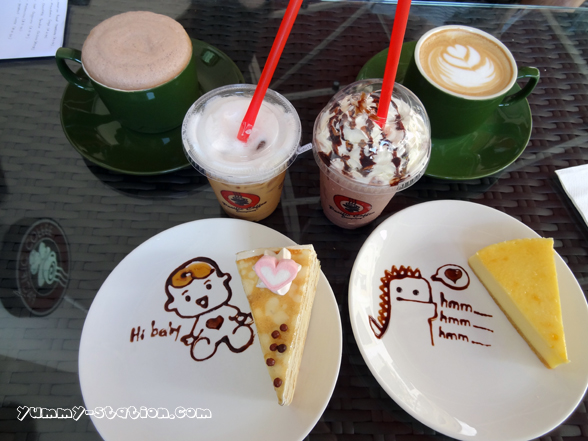 After the coffee session, it's time to go home. It is really an enjoyable and relaxing afternoon in Gurney Paragon with friends. There are so many things can be done there. From Meeting friends, Having lunch and Shopping, you can spend the whole afternoon just inside a mall.
Gurney Paragon, the premier shopping, dining and entertainment center that you cannot miss!
Tags: Bismarck, Blender, Chocolate Lava, Coffee Maker, Crispy Bacon Mango Salad, Gurney, Gurney Paragon, Harvey Norman, Hazelnut Latte, Heart Rate Monitor, Ice Cappuccino, Kettle, Laptop, Lunarich, Mixer, Mochaccino, Pacific Coffee Company, Paragon, Pork Steak, Raspberry Caramel Yoghurt Smoothie, Seafood Platter, Smart TV, Spaghetti Al Nero Di Seppia, Toaster, Tumi, Vacuum Cleaner