Zest Bar Cafe has launched their new menu recently, from Western food to Thai food. Daily set lunch menu is available for Thai food lovers. If Thai is not the preference, à la carte will be the option. Zest Bar Cafe is the restaurant inside Glow by Zinc Hotel, located at Macalister Road, opposite Abu Siti Lane.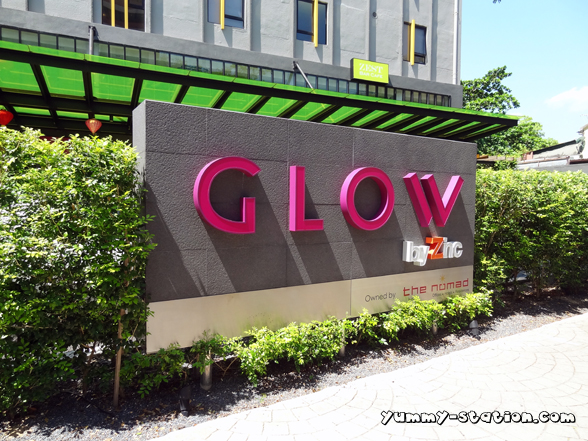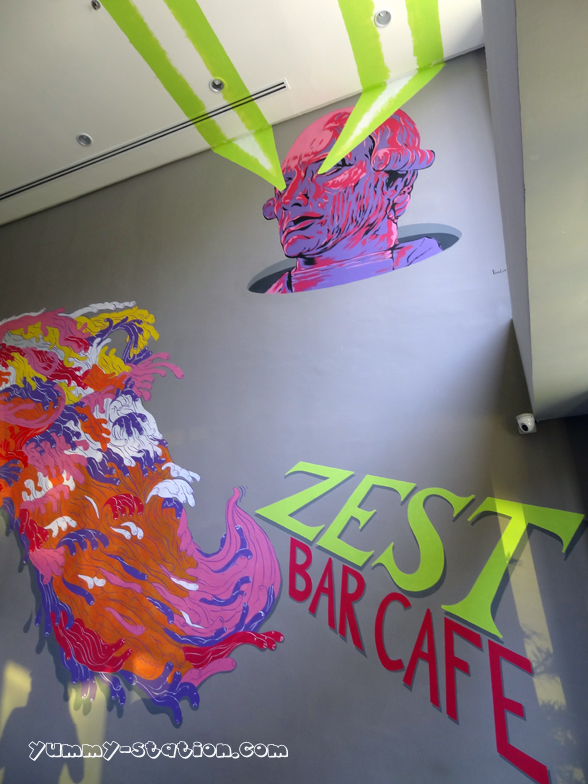 Miang Kam is the Thai appetizer which is very well known by all. With the Betel Leaves, just add in all the ingredients: coconut, dried shrimps, red onions, peanuts, ginger and chili, together with the sauce and wrap it up. The chili and the sauce is quite spicy. For people who cannot really stand the spiciness, it is recommended to skip the chili.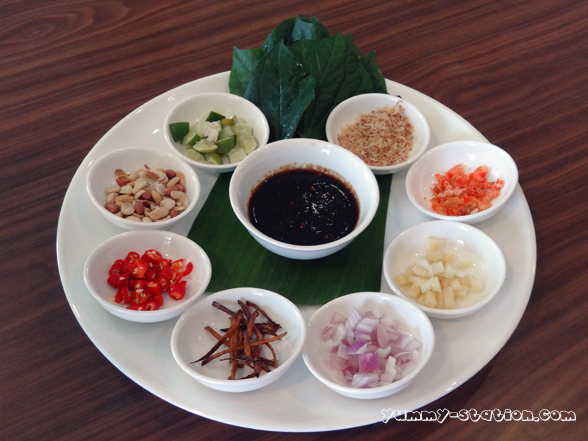 Som Tam or Papaya Salad, is another item which is very popular from Thai. It mixed with young papaya, dried shrimps and spices. It is very appetizing! For people who are on a healthy diet, Som Tam is one of the dish to order.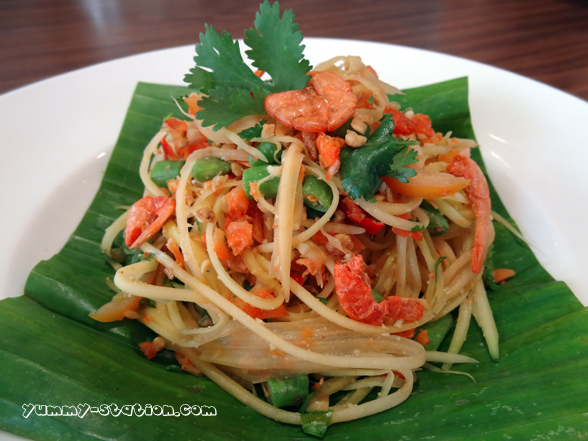 Yam Moon Sen or Glass Noodle Salad is another salad from the menu. It consists of prawns, ginger flower and lime leaf.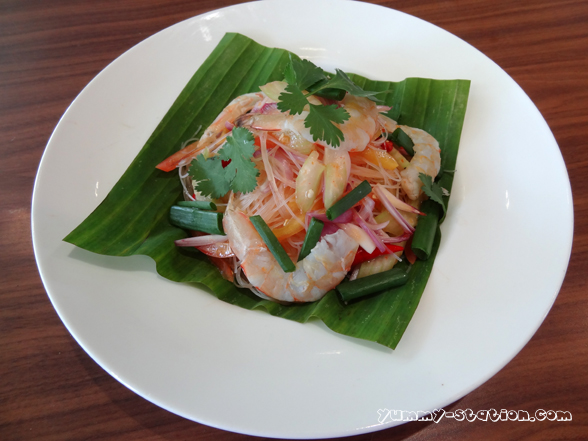 How can a Thai food menu miss out the Tom Yam Goong? It comes with prawns in spicy tom yam soup. The soup is spicy at the end and lack of sour taste. It will be perfect if it has both sour and spicy taste.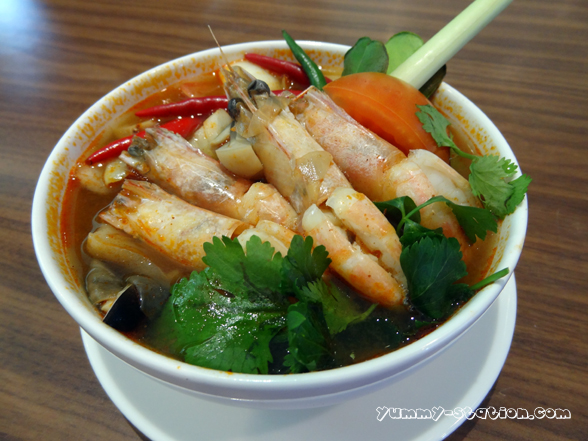 Tom Kha Gai is the Siam Chicken Soup with Galangal Coconut Cream and local spices. The spiciness is almost the same as the Tom Yam Goong, just that this one is with the coconut cream taste.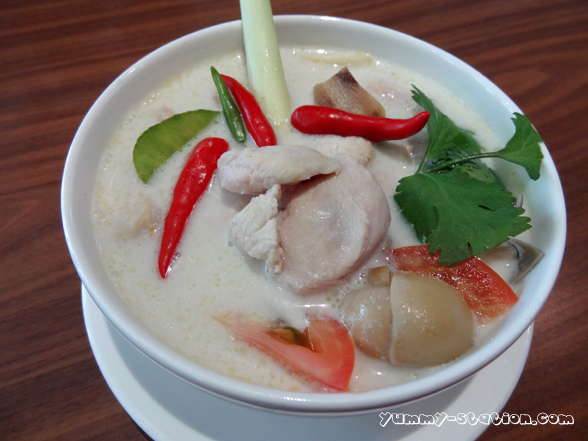 Gaeng Keaw Wan is the Green Curry with Coconut Milk and Thai Basil. You can choose between prawn or chicken to go with the curry.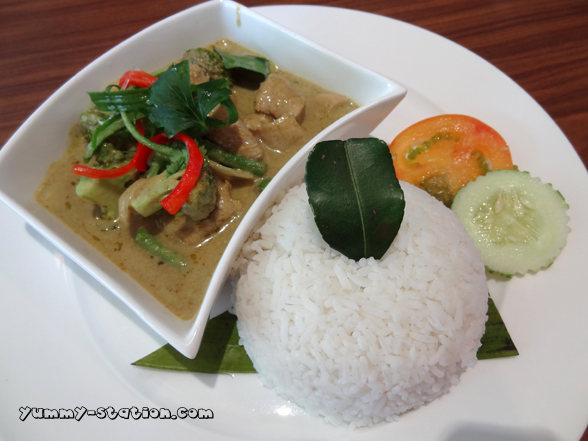 Gaeng Massaman is another Thai cuisine that has roasted peanut curry sauce and potatoes. Again, 2 choices of meat are available, chicken or beef.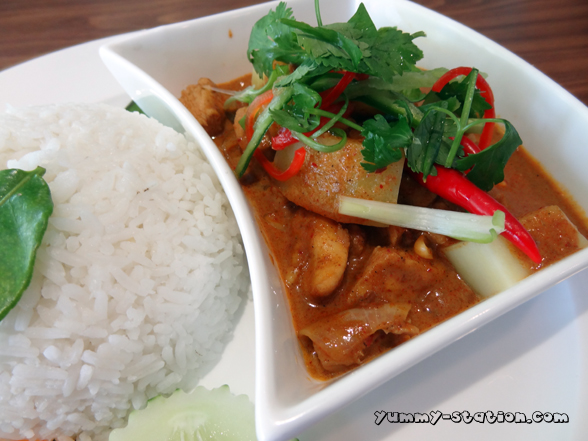 Kaeng Phet is the Spicy Red Curry and Vegetables. You can opt for chicken if you are more to the meat than seafood.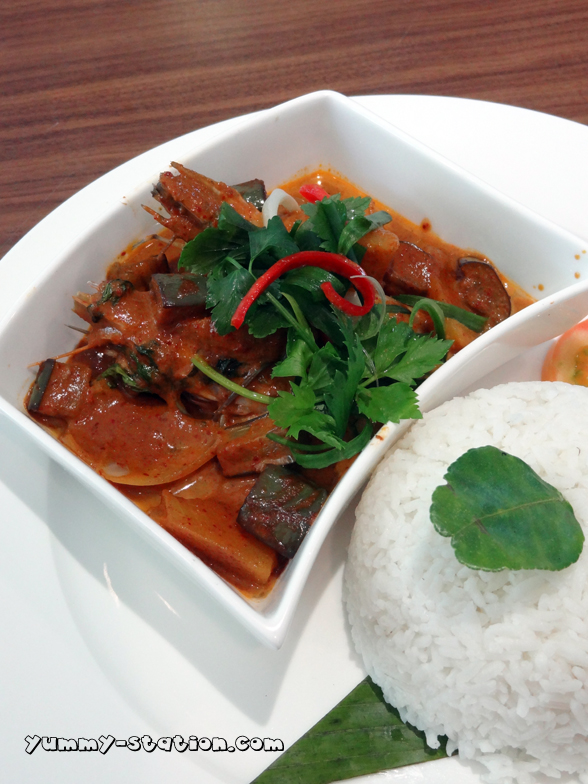 Phad Kra Prao is the sauteed spicy minced chicken or beef with Thai Kra Prao leaf. With this dish, I think I can finish the whole plate clean! Normally I will not eat that much of rice but Phad Kra Prao is an exception.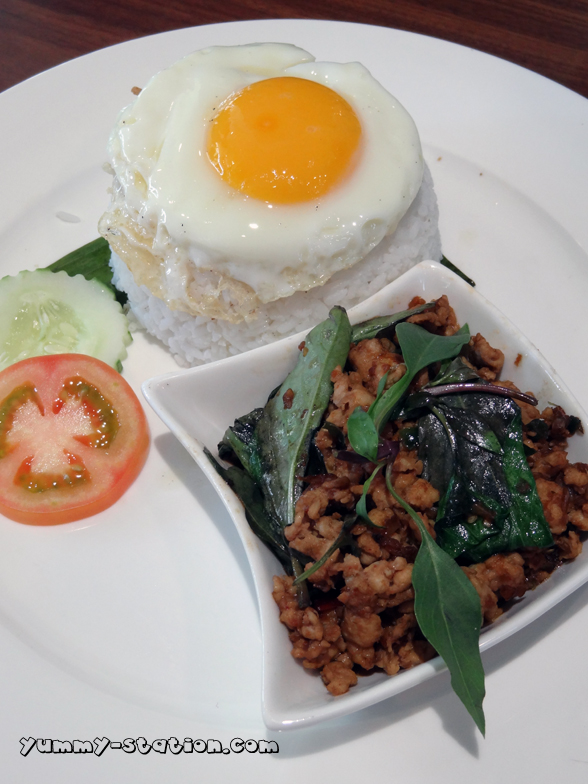 Pad Thai is the Thai food I like the most. Pad Thai from Zest Bar Cafe is a wok fried Thai noodles, with prawns, beansprout, bean curd and egg, served in Pattaya Style. It is good to mix all up before eating.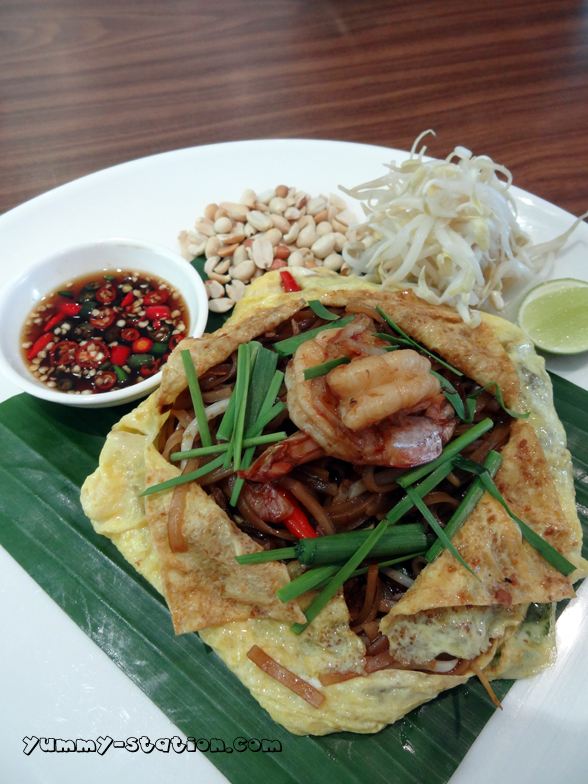 Khanom Khao Mao is the Fried Bananas with grated coconut and sticky rice, served with coconut milk. This is the first time I try fried banana with sticky rice. I like it. The banana is sweet. It is a good combination to dip it with the coconut milk. I can finish the whole plate as the main course. Have I told you I am a dessert lover?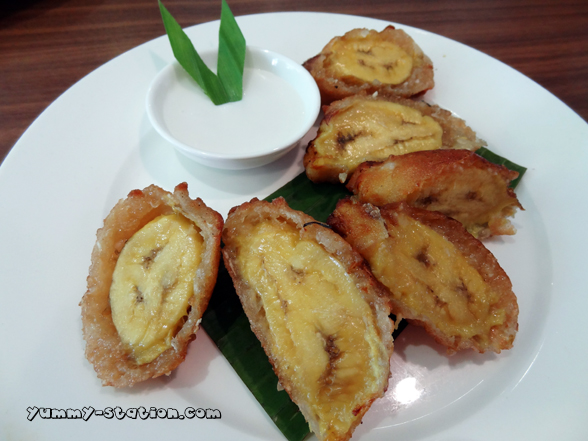 Sang Kaya Fug Tong is the Steamed Sweet Pumpkin with custard and coconut milk. I never thought pumpkin can be serve in this way. The pumpkin is soft and sweet. Although it is even sweeter if you add on the honey, it is so good until you will forget and continue doing so before eating it.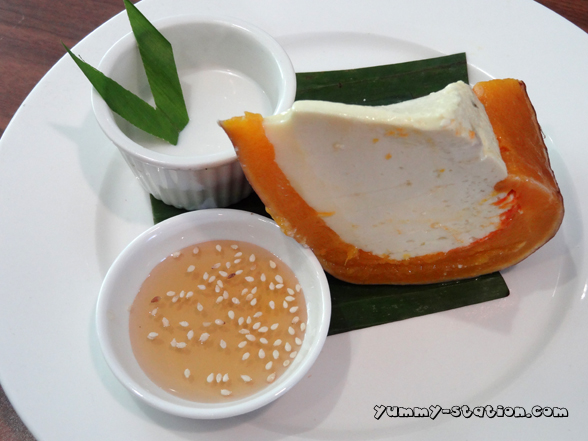 Menu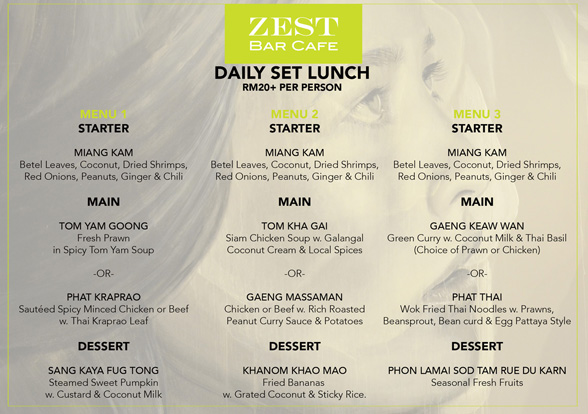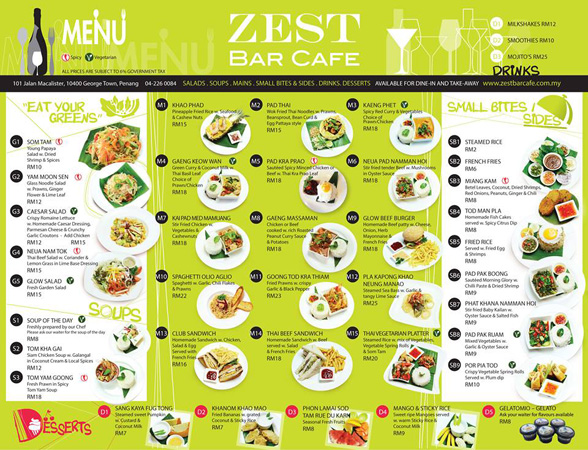 Overall, I like the Phat Kra Prao and both desserts Sang Kaya Fug Tong and Khanom Khao Mao. The desserts are really surprised me. Love it. Just one downside, the parking is very limited. If you are lucky, you can get a place inside or infront of the hotel, if not, you will need to find road side parking and get ready with your parking coupon.
Glow by Zinc
Address: 101 Jalan Macalister, 11400 Georgetown, Penang.
Contact: 604-226 0084
Tags: Abu Siti Lane, Banana, Gaeng Keaw Wan, Gaeng Massaman, Georgetown, Glow, Glow by Zinc, Glow Hotel, Glow Penang, Green Curry, Kaeng Phet, Khanom Khao Mao, Macalister Road, Miang Kam, Pad Thai, Penang, Phad Kra Prao, Prawns, Pumpkin, Sang Kaya Fug Tong, Shrimps, Som Tam, Thai, Tom Kah Gai, Tom Yam Goong, Yam Moon Sen, Zest Bar Cafe